Caesars to check all 'Occupied' rooms on daily basis
February 16, 2018 - 11:08 am
Updated February 16, 2018 - 7:29 pm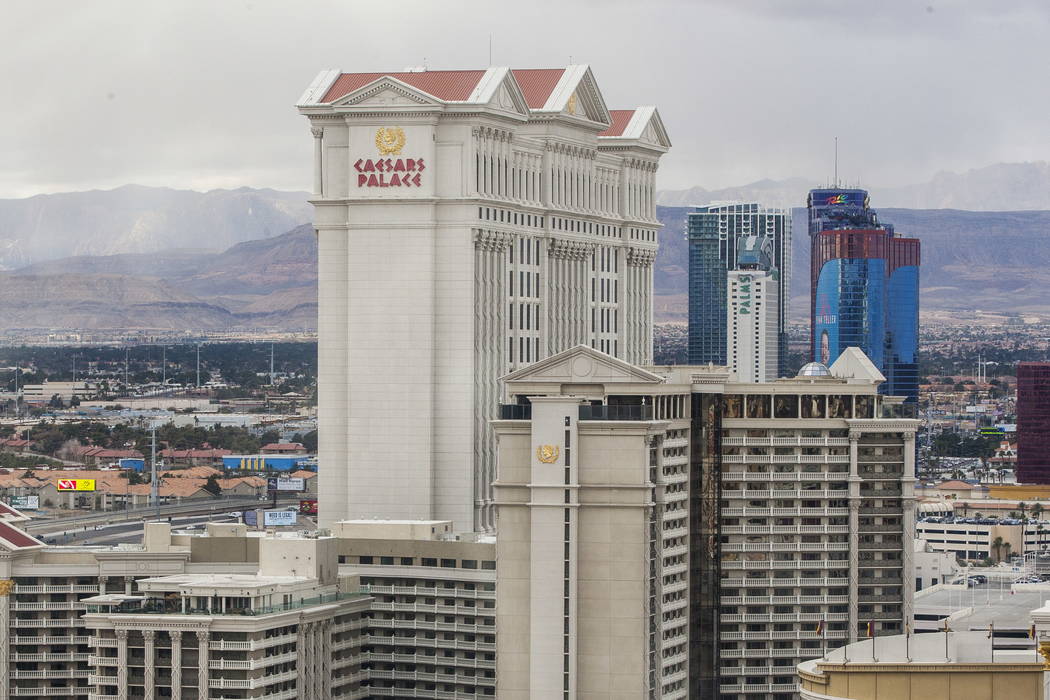 Caesars Entertainment Corp., one of the world's largest casino operators by properties, plans to have employees on a daily basis visually check all occupied rooms marked as "Occupied" as the hospitality industry confronts calls for improved security.
The Las Vegas-based company is also following Walt Disney World and swapping out the "Do Not Disturb" signs for "Room Occupied" signs, a company spokesman said.
Caesars security staff will enter rooms that have "Room Occupied" signs on them if they haven't been serviced in a day by housekeeping, said Richard Broome, executive vice president for communications and government relations.
Caesars operates 47 casino properties globally, including nine in Las Vegas.
The Las Vegas-based company is starting the new policy after the Oct. 1 massacre on the Strip, which left 58 people dead. A gunman staying at the Mandalay Bay used a "Do Not Disturb" sign on his door.
That has prompted hotels citywide to review how they deal with guests seeking to keep housekeeping out. Mandalay Bay is an MGM Resorts International property.
Caesars had a policy in place for checking all "Occupied" rooms, but "it didn't always happen every day," Broome said. Security will do a "visual check" of rooms with signs on them to ensure guest safety, he said.
The company had proposed having housekeepers conduct the checks but changed that after opposition from a casino workers' union.
The hospitality industry doesn't have a standard for how long a hotel should wait before checking on a room.
Industry specialists have said that room checks will not be able to stop perpetrators intent on carrying out a crime. But they will help protect hotels from potential negligence lawsuits.
"In reality, it's not going to stop a mass shooting," UNLV hospitality professor Mehmet Erdem said. "It may make some people feel more at ease. But hotel employees will need to be very careful not to infringe on guests' privacy."
Caesars joins other gambling and hospitality companies who have adopted similar policies requiring guest rooms to be checked periodically, even if a "Do Not Disturb" sign is in use, including Disney, Hilton, Wynn Resorts and Boyd Gaming. The frequency of checks ranges from 12 hours to two days.
Local 54 of the Unite-HERE union had planned to hold a news conference Friday in Atlantic City to oppose Caesars Entertainment's proposed use of housekeepers to carry out the room checks but called it off after the company told them it was changing the proposal.
"After pressure from workers, Caesars Entertainment has agreed to rescind the room check policy that would have required housekeepers to enter rooms with Do Not Disturb sign on them," the union said in a statement distributed Thursday night.
Union officials declined to comment Friday, and Caesars officials did not address the union's contention that worker opposition led to a change in the proposal.
The Associated Press contributed to this report.