Competitors could swallow Wynn's casino empire, analysts say
January 31, 2018 - 2:50 pm
Updated January 31, 2018 - 6:48 pm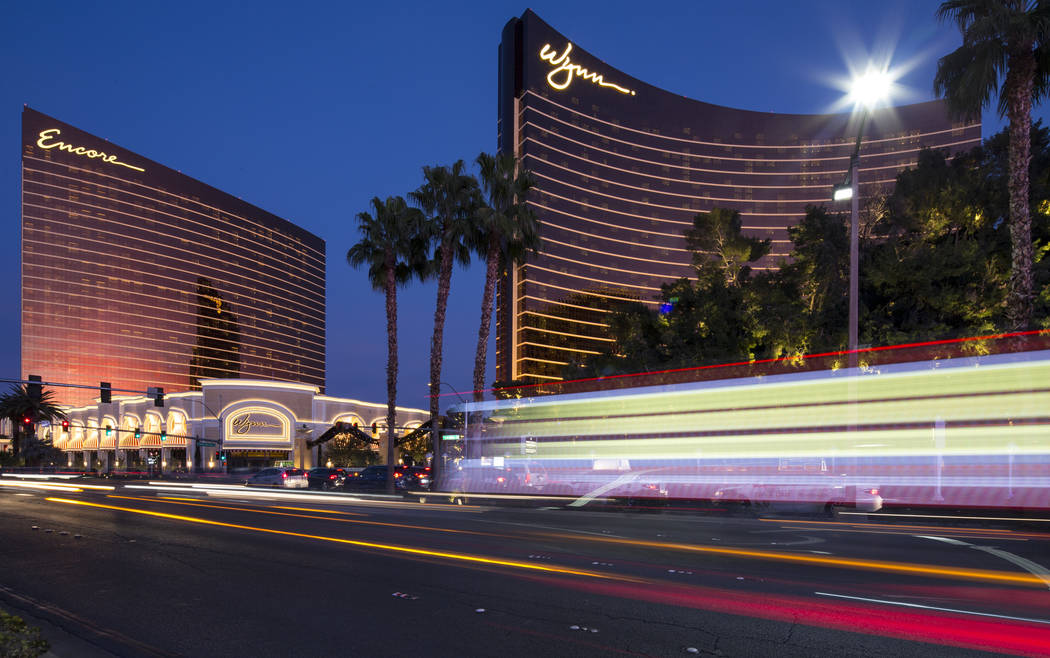 Steve Wynn's casino empire could be snapped up again by larger competitors if the billionaire is forced out of his company over sexual harassment allegations, Wall Street analysts say.
A forced departure of Wynn, chairman and chief executive officer of the eponymous Wynn Resorts, would further accelerate a sharp stock sell-off that already has wiped $3.5 billion from the company's valuation.
That would open the door to industry giants to snap up his best-in-class casinos and get access to the surging Macau gaming market. Wynn's two Macau casinos account for about 70 percent of the company's valuation.
"Should Wynn step aside, the best possible outcome could be a sale of the company," Jefferies analyst David Katz said in a note published Monday. "The physical assets, land value and access to the Macau market would likely be attractive to other operators or private entities that invest in gaming."
Wynn could thus relive the events of nearly two decades ago when, faced with investors upset over a 60 percent drop in his Mirage Resorts share price, he agreed to sell his casino operations to Kirk Kerkorian's MGM Grand.
Shares of Wynn Resorts have tumbled from $200 to as low as $160 on Monday after The Wall Street Journal reported Jan. 26 that about a dozen women have accused him of sexual harassment. Wynn denies the allegations, saying it's a smear campaign by his former wife Elaine Wynn. She has denied any involvement in the story's publication.
After rebounding Tuesday by almost 5 percent, shares slipped again Wednesday, falling $3.43, or 2 percent, to $168.
The Nevada Gaming Control Board and a Wynn board committee are investigating the allegations. The Massachusetts Gaming Commission also is investigating; Wynn Resorts is expected to open Wynn Boston Harbor in Everett sometime next year.
Some global investment companies could steer away from Wynn Resorts stock because the company may no longer adhere to the investment companies' own internal corporate governance rules, according to Union Gaming. The brokerage also sees "potential resistance from capital partners to provide incremental favorable financing."
Much like in 2000 when Mirage Resorts was bought by MGM, Wynn does not own enough shares to block a sale, analysts say. Wynn directly owns about 12 percent of Wynn Resorts and votes an additional 9 percent owned by his former wife. As in the case with Mirage, he won't give up without a fight, analysts said.
"I don't think he'll go quietly before he gets in some shots against his accusers," said Howard Jay Klein, a former casino executive and a regular contributor to investment website Seeking Alpha.
Potential buyer
Over the past two years, there have been more than 20 acquisitions in the gaming industry — including property purchases by gaming real estate investment trusts — as companies seek growth and cost synergies. Those transactions totaled more than $15 billion, according to Deutsche Bank data.
However, an acquisition the size of Wynn Resorts hasn't happened in the gaming industry since private equity investors took Caesars Entertainment Corp. private for $29 billion in early 2008.
A Wynn takeover becomes a more realistic possibility if the stock price falls to the $140-$150 level, according to JP Morgan and Morningstar. That would value Wynn Resorts, including its net debt, at around $22 billion.
The net value of Wynn Resorts' assets, including its undeveloped land in Macau and Las Vegas, is worth more than $200 a share, according to Katz, the Jefferies analyst.
Las Vegas Sands Corp., with a market capitalization of $62 billion, has the debt capacity to make such a purchase without diluting CEO Sheldon Adelson's controlling stake, analysts say. Sands could help finance the purchase with the 49 percent sale of its retail assets in Singapore, which it valued last year at $3 billion to $3.5 billion.
Las Vegas Sands spokesman Ron Reese declined comment.
During his earnings conference call on Jan. 22, just days before The Wall Street Journal story was published, Wynn said his company was coordinating with Sands on Wynn Resorts' Las Vegas expansion plans.
Wynn is building a 460,000-square-foot convention center across the road from the Sands Expo & Convention Center. He implied the two properties would build a second foot bridge over Sands Road.
"The folks at the Sands and ourselves are arranging our connections so that between the Sands and the Wynn, we will be talking about almost 15,000 to 20,000 rooms with over 6 million feet of exhibit space," Wynn told investors last week.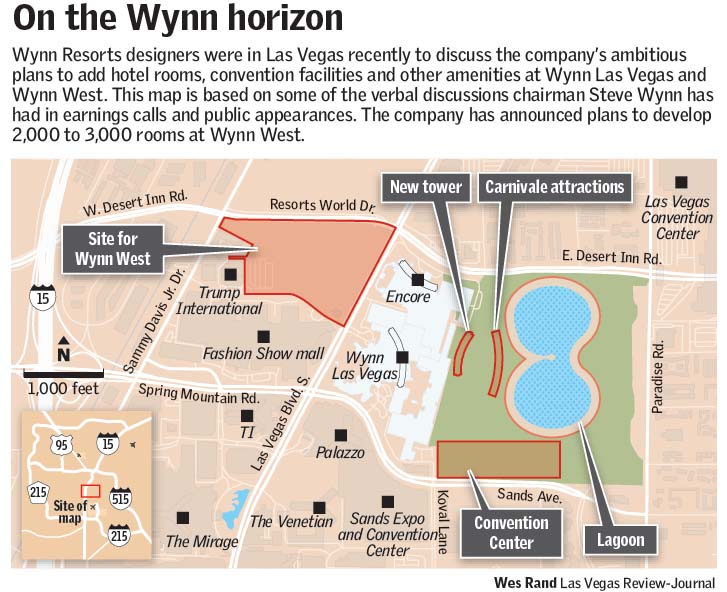 An all-cash Wynn purchase, though, would potentially leave Sands too stretched for a large-scale Japanese resort, Morningstar analyst Dan Wasiolek said. Sands has the best chance among U.S. gaming companies of winning a casino license in Japan, a potential $20 billion market, he said.
Macau gaming regulators may also be hesitant to allow Sands to increase its already dominant presence on the Chinese enclave, Wasiolek said. Sands has five casinos on Macau and that would rise to seven if it purchased Wynn.
MGM Resorts International, Wynn's next largest U.S. competitor with a $20 billion market capitalization, has a much higher net debt burden of four times cash flow following an aggressive expansion campaign over the past few years.
MGM is expected to open a second resort on Macau in February and another later in the year in Massachusetts. The company also is seeking a Japanese gaming license.
JP Morgan analyst Joe Greff said in a note on Sunday that gaming real estate investment trusts could also find Wynn assets attractive. MGM Resorts owns a controlling stake in gaming REIT MGM Growth Properties, which recently made an unsolicited bid for VICI, which owns about 20 Caesars Entertainment Corp. properties.
MGM spokeswoman Debra DeShong declined comment.
Asian Interest
Hong Kong-based Galaxy Entertainment Group and Malaysia-based Genting also could be potential bidders for Wynn Resorts, analysts say.
Galaxy, which operates three casinos on Macau, has a market capitalization of roughly $37 billion while Genting is valued at about $10 billion. Both companies have net cash positions and could raise billions of dollars in debt.
Galaxy didn't respond to a request for comment. The company's website says it "continues to explore international development opportunities." Genting spokesman Michael Levoff declined to comment.
Caesars Entertainment Corp, which just emerged from bankruptcy, likely would be very interested in Wynn's Macau assets, analysts said. Caesars, one of the largest casino operators in terms of locations, has no presence on the peninsula, the world's largest gaming region by revenue.
Caesars would not have the debt capacity to buy Wynn Resorts, but could potentially team up with VICIor another casino operator. The Caesars press office declined to comment.
"It would probably have to be something creative that potentially includes partnerships or one of the real estate trusts," Jefferies analyst Katz said.
VICI is raising roughly $1 billion in an initial public offering of stock that will finish this week.
The Review-Journal is owned by the family of Las Vegas Sands Corp. Chairman and CEO Sheldon Adelson.
Contact Todd Prince at tprince@reviewjournal.com or 702-383-0386. Follow @toddprincetv on Twitter.