Facial recognition technology coming to Las Vegas Strip casinos
October 12, 2018 - 6:07 pm
Updated October 12, 2018 - 8:36 pm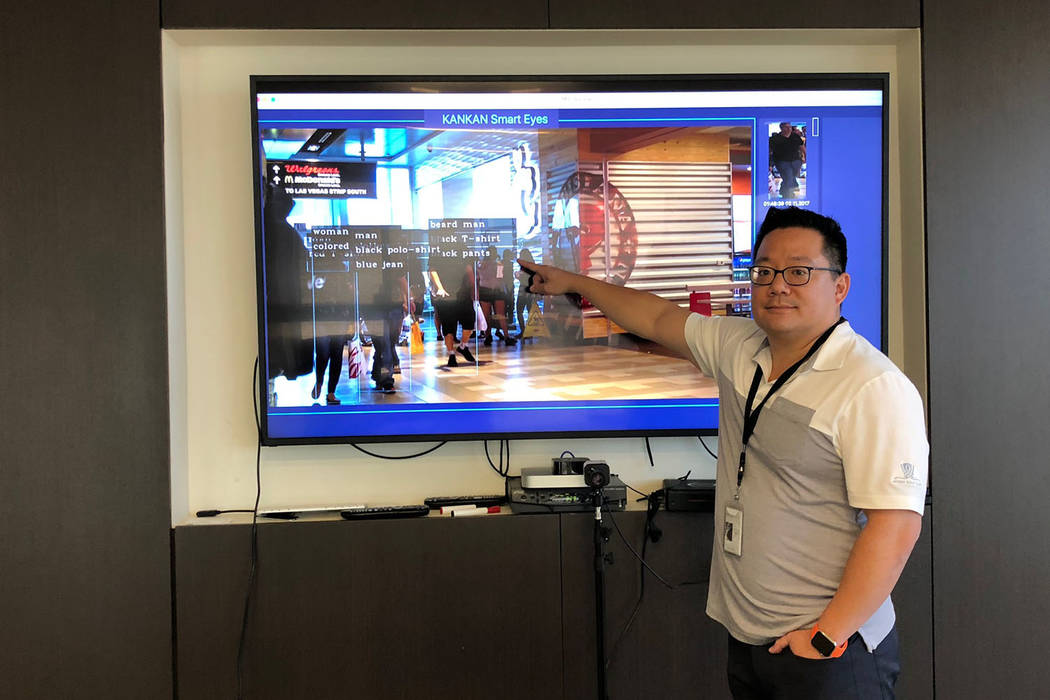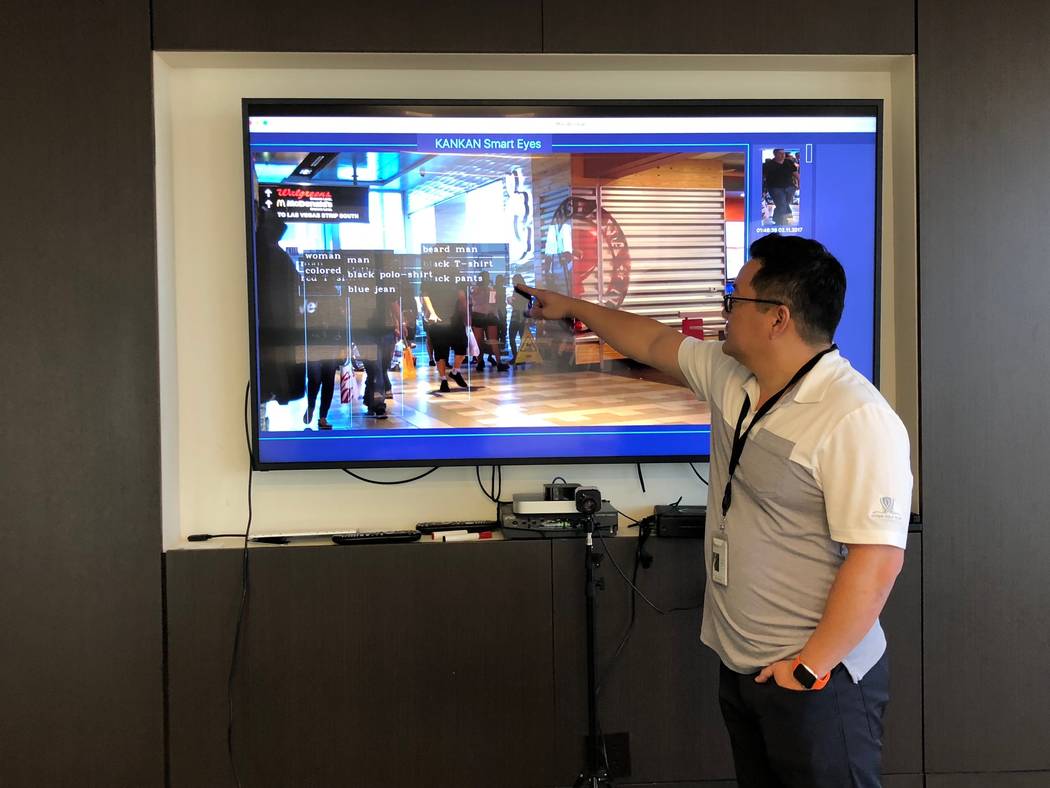 Strip casinos have begun deploying facial recognition technology.
And not just for security purposes.
A major casino operator on Las Vegas Boulevard has put the new technology into operation, said Alec Massey, a director in PwC's Connected Solutions practice, during the Global Gaming Expo in Las Vegas.
"These technologies like facial recognition are being deployed today," said Massey, who works with clients in the hospitality industry. "The actual wave is happening now."
PwC's Connected Solutions unit works with businesses, such as hospitality companies, to deploy sensors, network analytics and dashboards to deliver data intelligence. Facial recognition can be integrated into the solutions they offer companies.
Massey did not state which Strip property has begun using it.
MGM Resorts International spokesman Brian Ahern said the company has a policy against discussing its security program. Other resorts did not return requests for comment.
Table game manufacturers are using facial recognition to help casinos collect data, Massey said.
"Forward-thinking suppliers are integrating biometrics into their casino products, greatly increasing the available data on table play," he said. "Several companies are doing this now."
Companies were showing the technology at the expo, he said. Providers of biometric solutions, such as facial recognition, have exhibited at several Las Vegas conventions this year, including CES and World Game Protection Expo.
Years in trial
Hospitality companies, including Strip casinos, have been testing facial recognition over the past few years and nearly gave up on the technology because of inconsistent results, said Massey, who moderated a panel discussion Wednesday on how technology will change resorts.
Improvements have now made the technology viable, Massey said. Facial recognition technology enables security to potentially identify people, such as criminals, by matching facial features captured on video with an existing database of photographs.
Massey said hotel and resort operators may use biometrics — such as facial recognition or vein pattern recognition — down the road as part of multi-factor authentication to access physical locations such as guest rooms or back-of-house areas.
That could potentially stop unauthorized people from gaining access to restricted areas. A Las Vegas man posing as a delivery driver was arrested earlier this year after repeatedly robbed casinos by entering their back-of-house areas.
Internet of things
Hospitality companies also are deploying more devices connected to the internet – often called the Internet of Things, or IoT for short — to improve efficiencies, Massey said.
Hotels and casinos are starting to add internet-connected devices such as temperature monitors, call buttons and door sensors, he said.
The decline in the cost of these devices and in connecting them to the internet is driving a surge in implementation, he said. Sensors can now be connected for as little as $1 a month.
Robert Bahl, Marriott global vice president for engineering and facilities, said he expects the nature of the front desk to change as hotels roll out technology that allows guests to check in and enter their room with the use of their phone.
"We are looking at this as an opportunity,'' he said, adding it will free up front desk employees to assist guests with other requests.
Aron Erza, chief digital officer of NRT Sightline, said such technology changes "will not replace people, but augment them.''
MGM Resorts is among Strip operators rolling out programs that allows guests to use their phone as a key and avoid long check-in lines.
Justin Moore, assistant general manager at Rivers Casino and Resort in New York, said he expects improvements in slot database analytics to help casinos better understand their clients while 3D mapping is helping improve the amount of revenue generated per square foot. Artificial intelligence, such as chatbots, will grow in usage at casinos, he predicted.
Erza said resorts still struggle to efficiently use the data they are generating because it sometimes takes a "team of Ph.Ds'' to decipher what it all means. He envisions a future where resorts employees can ask a question, such as which VIP player is doing the best right now and get an immediate answer.
Difficult decisions
Moore said it will take a lot of capital to achieve this vision of the resort of the future.
Bahl agreed, saying executives will have to make tough choices.
"There is a lot of competition for capital inside a casino," he said. "We are in this constant cycle of upgrading. It is hard to convince everyone'' that a particular technology is the right investment.
Contact Todd Prince at 702-383-0386 or tprince@reviewjournal.com. Follow @toddprincetv on Twitter.