G2E opens, showcases newest casino games, technology innovations
Updated October 5, 2021 - 6:56 pm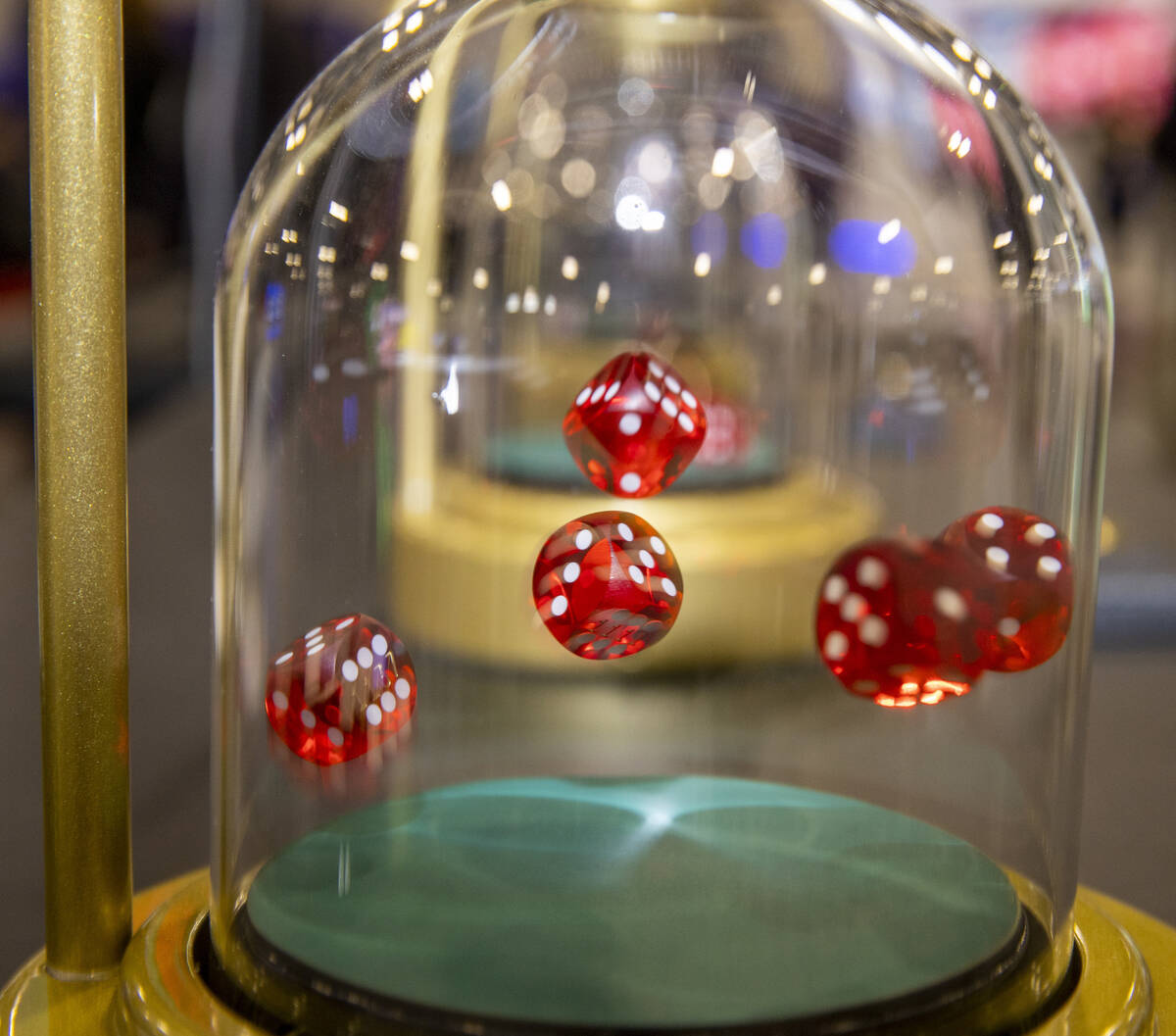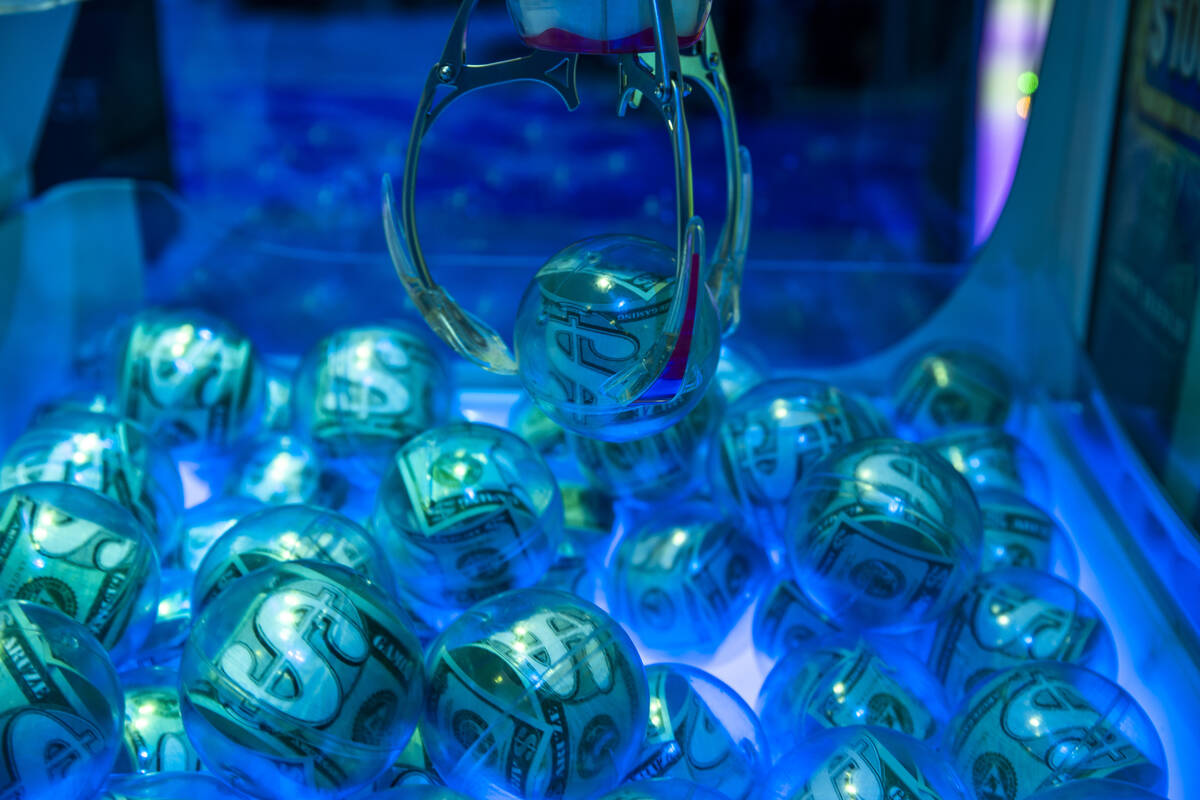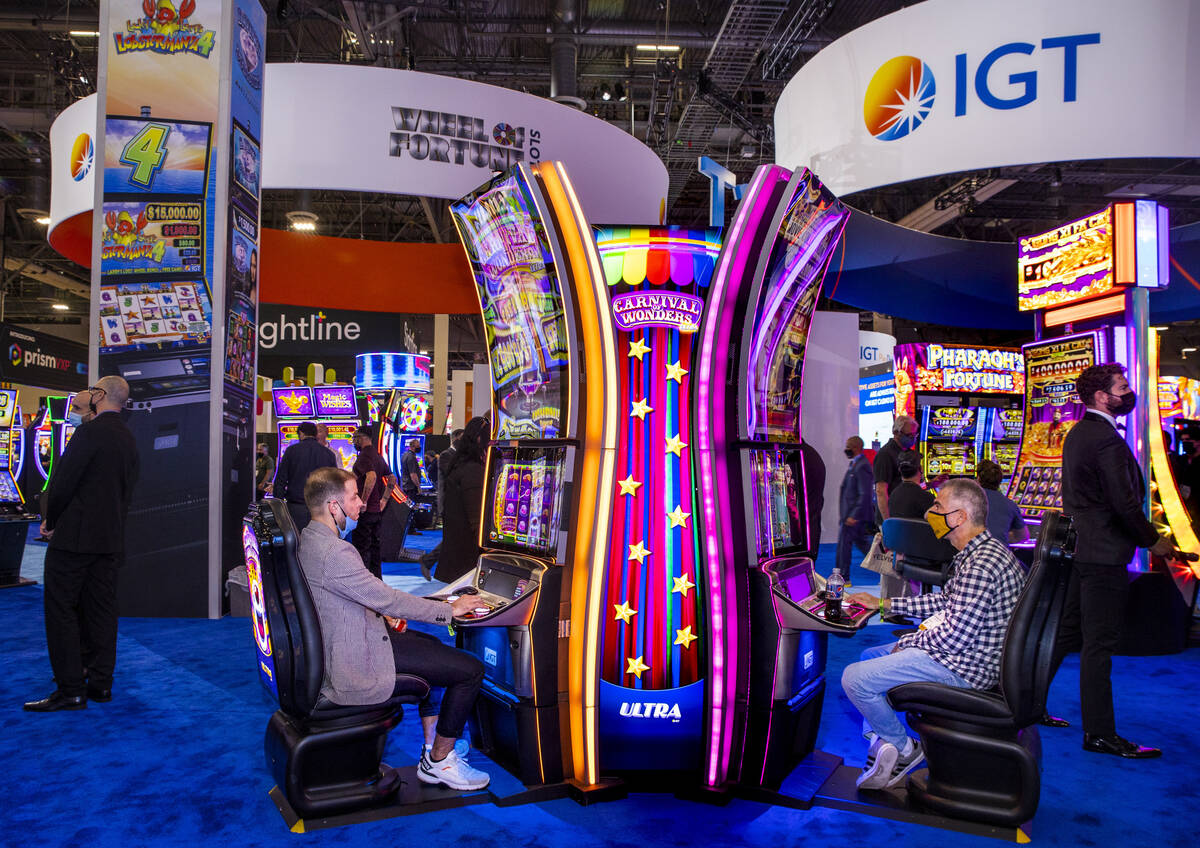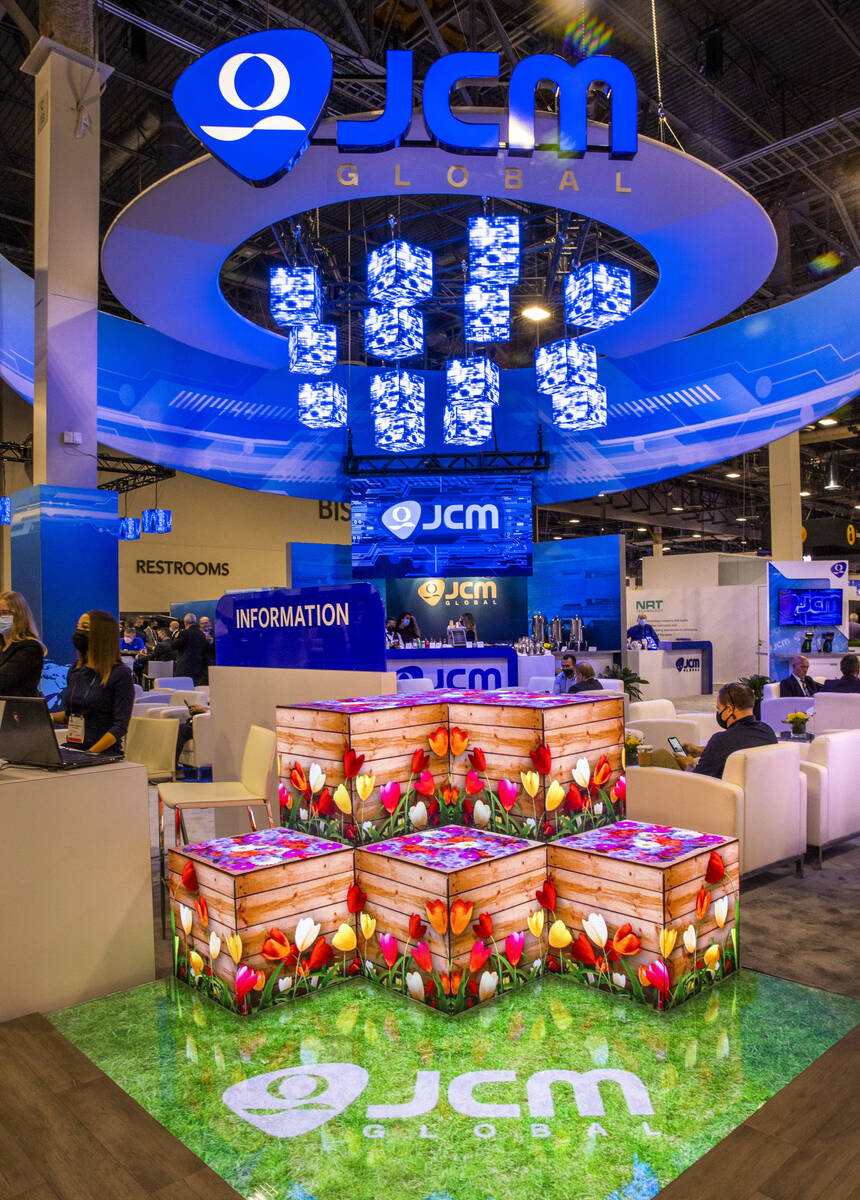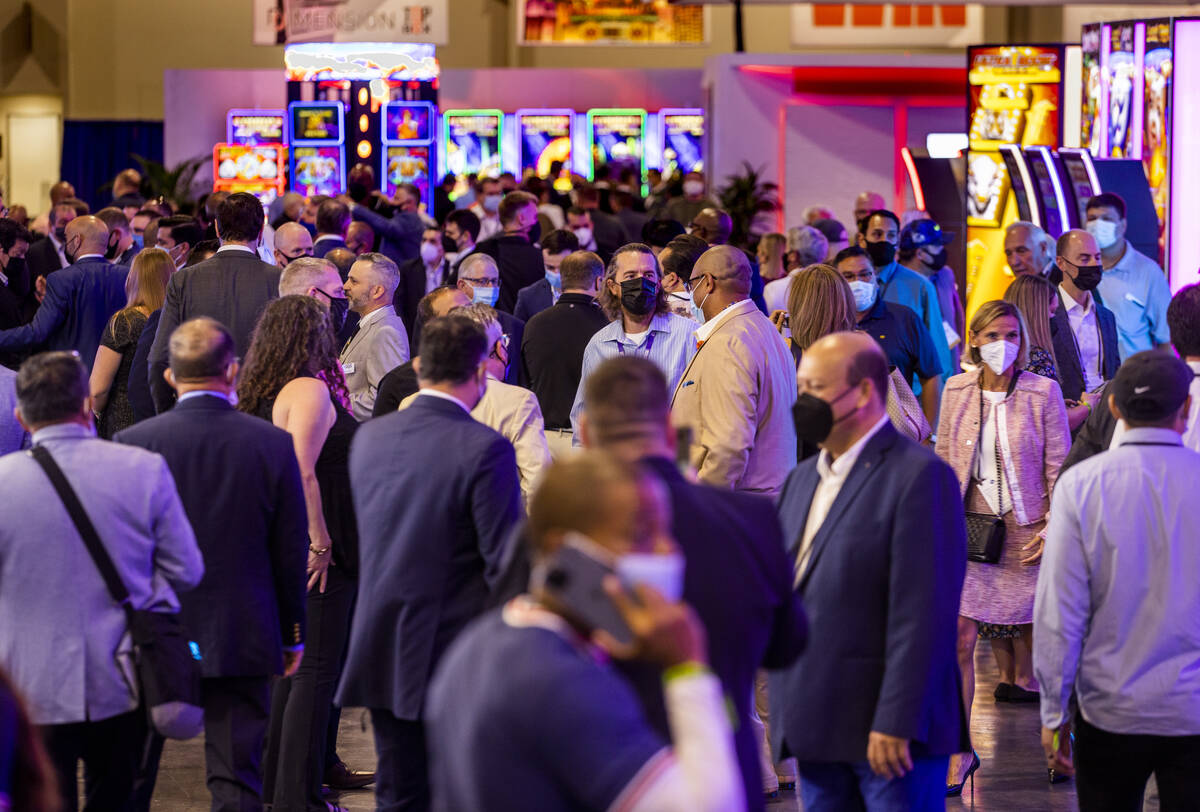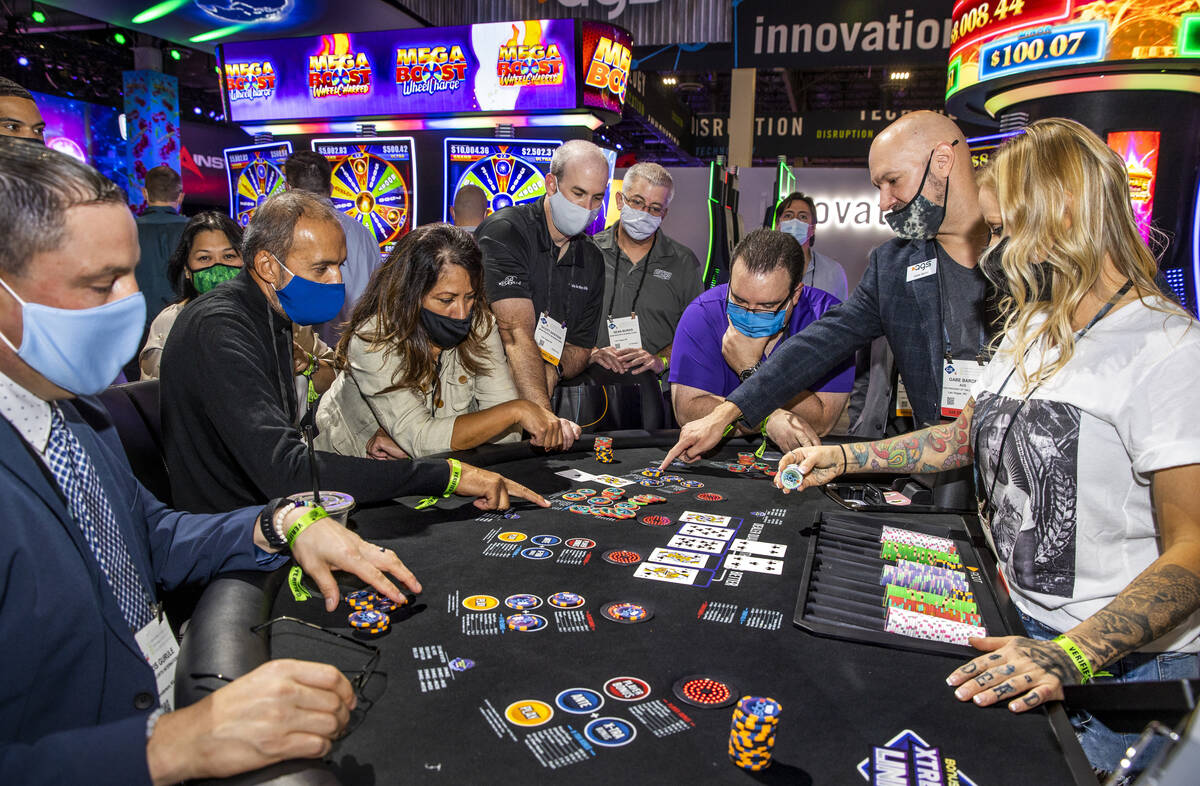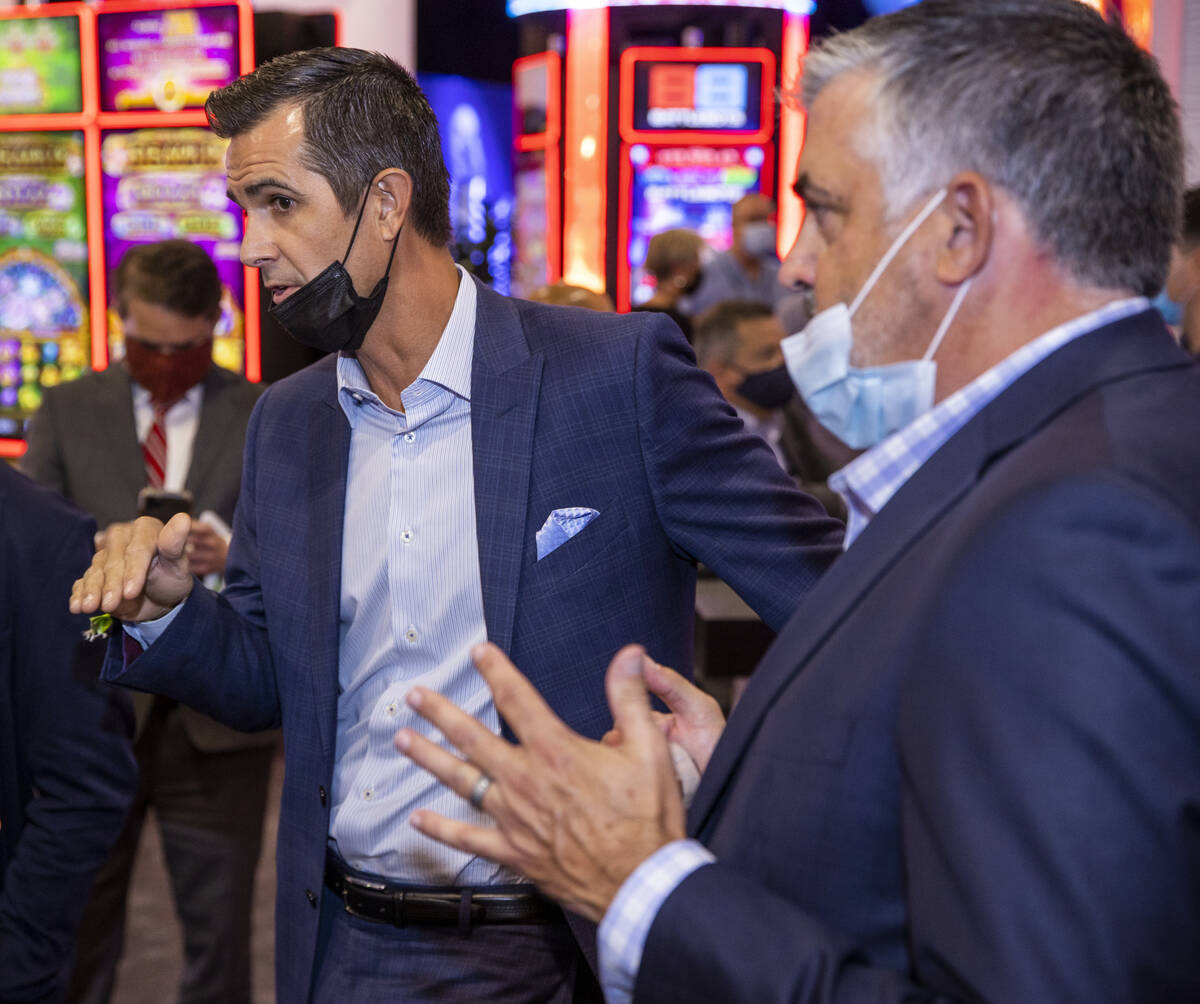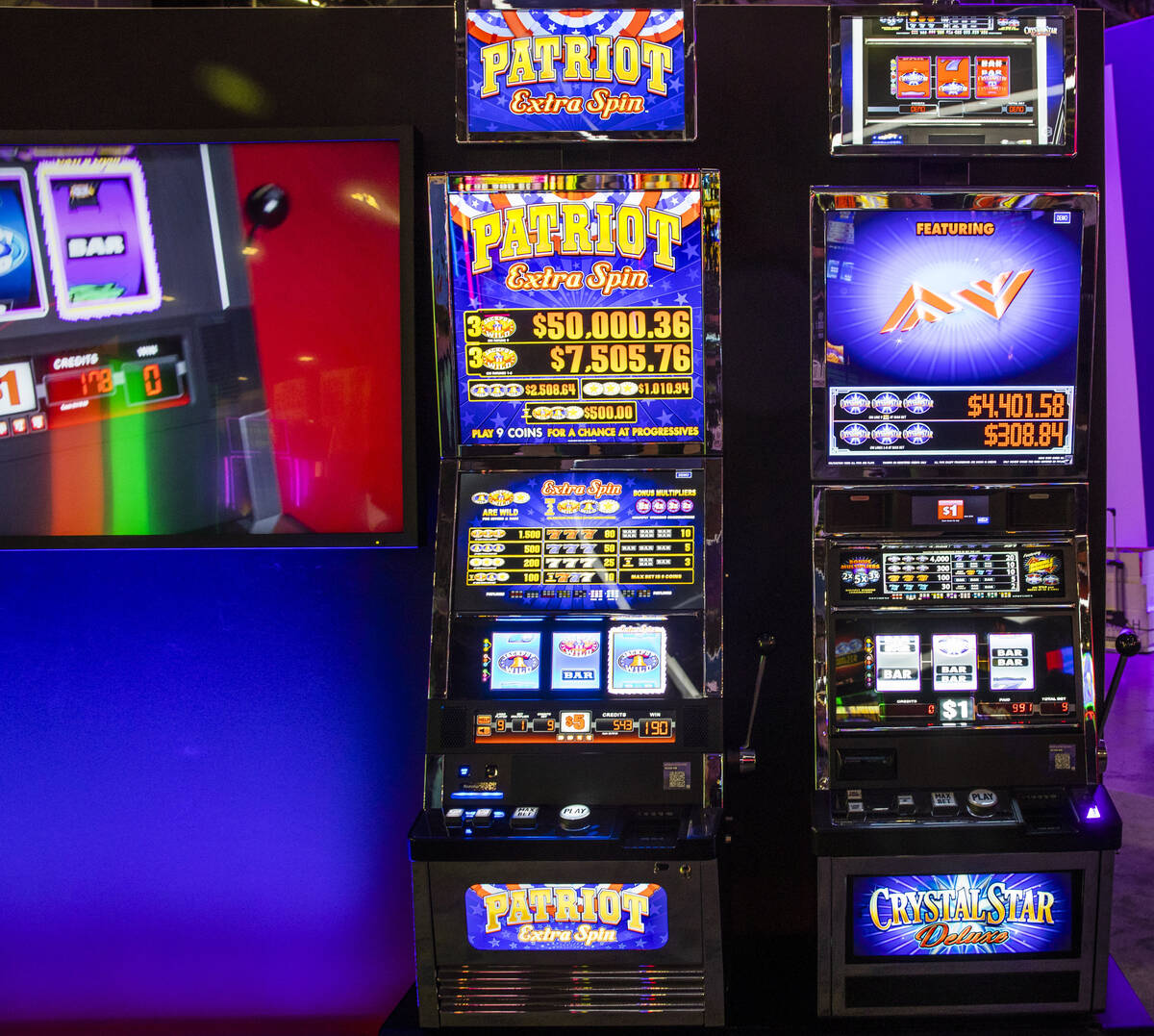 Thousands of industry professionals on Tuesday began checking out the latest gaming and hospitality innovations at the American Gaming Association's Global Gaming Expo.
The four-day show began Monday, but G2E shifted into high gear Tuesday morning when the trade show opened and attendees streamed onto the show floor at The Venetian Expo in Las Vegas.
Billed as the world's largest gathering of the casino industry, G2E runs through Thursday. The event is highly anticipated as many manufacturers and companies wait until G2E to debut their freshest games and latest innovations.
The AGA has emphasized that this year's show — the first in-person show since 2019 — is focused on drawing executives with buying authority instead of large numbers of people.
An AGA spokeswoman said the association would not disclose the number of attendees and the square footage of the show until later. In the past, G2E would draw around 27,000 people, including those from overseas, but many this year have had difficulty flying to Las Vegas because of their home government's or company's COVID-19 restrictions.
Levels of attendees and displays on the show floor were down from previous years, and there were few large gatherings at exhibit booths. But that wasn't the case at IGT's booth when "Wheel of Fortune" hostess Vanna White made an appearance centered on the 25th anniversary of the popular slot machine bearing the iconic game show's name. She was there to oversee a celebrity slot machine tournament to benefit local charities.
Sisolak, Titus speak
Earlier, Gov. Steve Sisolak made remarks to attendees in the kickoff keynote address, which also included a conversation between Rep. Dina Titus, D-Nev., whose district includes the Strip, and AGA President and CEO Bill Miller.
"Being here today, I feel so much hope and optimism about the recovery of our state with the return of conferences and trade shows in Nevada and the continued success and growth of the gaming industry," Sisolak said.
Sisolak went on to recap the roller-coaster ride the gaming industry has taken since he shut down the casino industry by executive order for 78 days, beginning in March 2020, to July 2021, when the Nevada Gaming Control Board recorded the highest level of gaming win in state history, $1.36 billion.
Sisolak said he was conflicted, looking out from his office at the Sawyer Building to the downtown casinos, figuring that his action would put a quarter of a million people out of work.
He was right.
The unemployment rate soared to 39 percent at one point, and while it has recently recovered, Nevada still has the highest rate in the country at 7.7 percent in July, even as the casino industry has seen an eye-popping rebound with five straight months of gaming win coming in at more than $1 billion.
Miller, in a state of the industry address, noted the resiliency of casino gambling in the 18 months after the nationwide casino shutdown.
In Miller's talk with Titus, she thanked the gaming industry for donating food from their food and beverage departments to charities that distributed it to people who were suddenly jobless and for providing space for COVID-19 vaccinations.
She also applauded companies that are requiring their employees to be vaccinated, noting that it gives visitors to Las Vegas more confidence that they will be safe.
Titus also got a few laughs from the crowd when she related a story about her recent tours of vaccination clinics in Southern Nevada.
"We are taking vaccinations into the community, we're not waiting for people to come to us," she said. "Just last week, one day I went to a vaccination clinic at a fire station, at a marijuana dispensary and at a strip joint. If you're not covered by one of those three places, I don't know where you need to go, but we're out there for your convenience."
Titus also provided legislative updates on an infrastructure bill, which she supports because it could lead to funding for additional lanes on Interstate 15 between Las Vegas and Southern California, expediting the development of Interstate 11 between Las Vegas and Phoenix, and for high-speed rail development.
Diversity panel
An afternoon keynote panel on the gaming industry's diversity initiatives featured MGM Resorts International Chief People, Inclusion and Sustainability Officer Jyoti Chopra; U.S. Chamber of Commerce President and CEO Suzanne Clark; and Marriott International Senior Vice President, Multicultural Affairs, Social Impact and Business Councils Apoorva Gandhi.
Gandhi visualized the differences among diversity, inclusion and belonging within a solid corporate diversity program.
"I would just add that a key word here is 'belonging,' Gandhi said. "There's a famous quote that says, 'Diversity is being invited to the dance. Inclusion is being asked to dance, and belonging is feeling like you can dance like nobody's watching.' And we all in the end know associates and guests should feel like they belong."
Though not on the G2E program, Americans for Nonsmokers' Rights held a morning news conference to underscore how allowing smoking at casinos disproportionately hurts the largely Black, brown and female workforce that makes up a majority of front-line casino workers — dealers, servers, table game supervisors — while gaming executives work in smoke-free offices.
Three front-line casino workers from New Jersey gave their accounts of how customer smoking is affecting their health. There were no Nevada workers at the event, and it was explained that they were working shifts at the time. Christine Thompson, head of the Reno-based Nevada Cancer Coalition and Smokefree Truckee Meadows.
On Wednesday, top executives from three major casino companies will weigh in on several industry topics. The CEOs are MGM Resorts International's Bill Hornbuckle, Wynn Resorts Ltd.'s Matt Maddox and Hard Rock International's Jim Allen.
The Review-Journal is owned by the family of Dr. Miriam Adelson, the majority shareholder of Las Vegas Sands Corp., which operates The Venetian Expo.
Contact Richard N. Velotta at rvelotta@reviewjournal.com or 702-477-3893. Follow @RickVelotta on Twitter.