IGT hopes virtual-reality archery will hit mark at casinos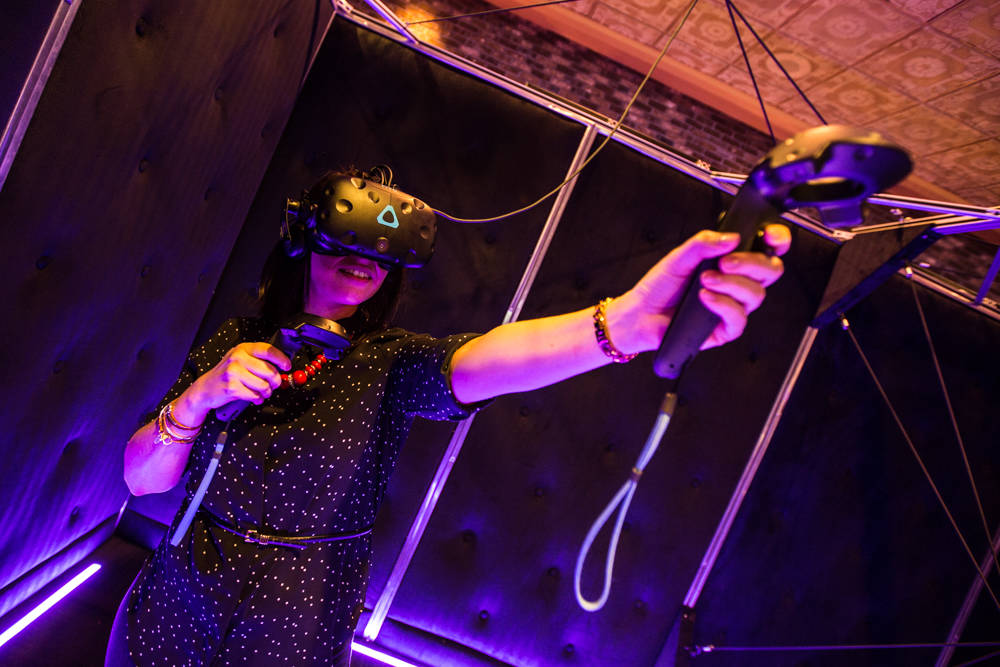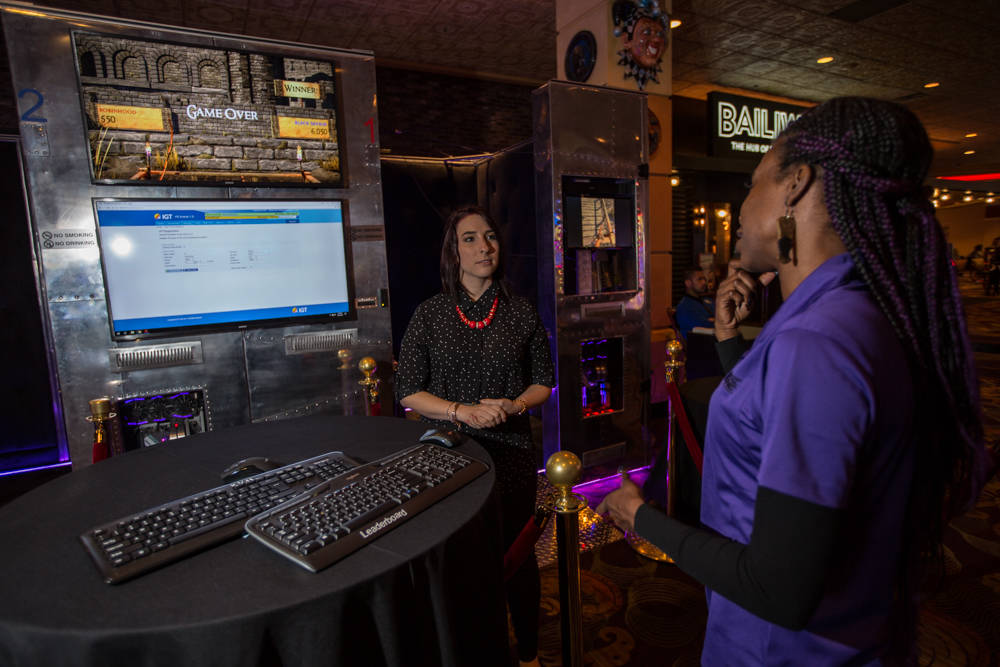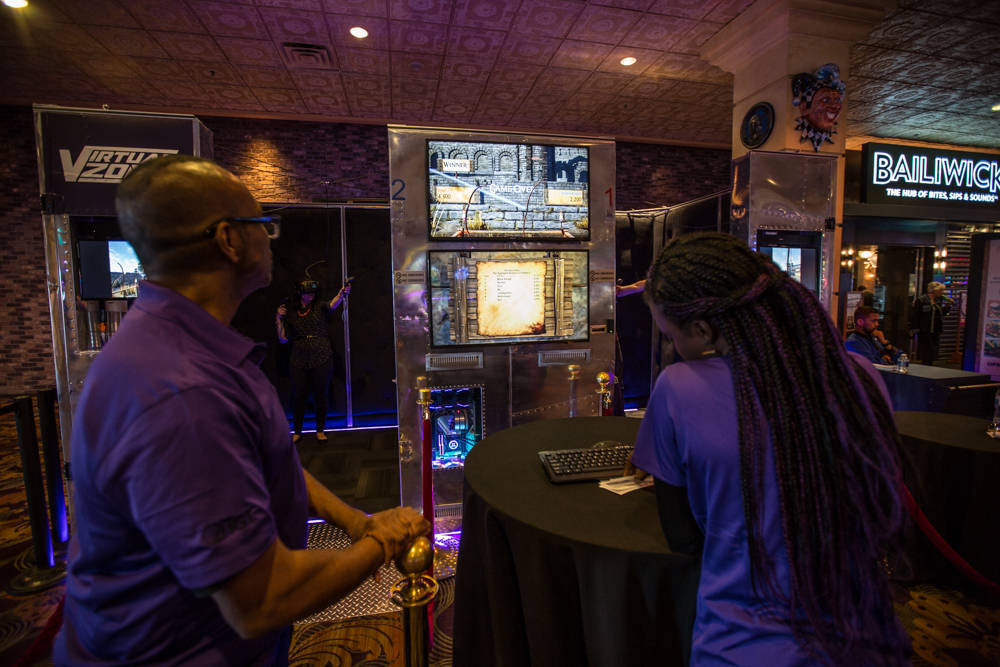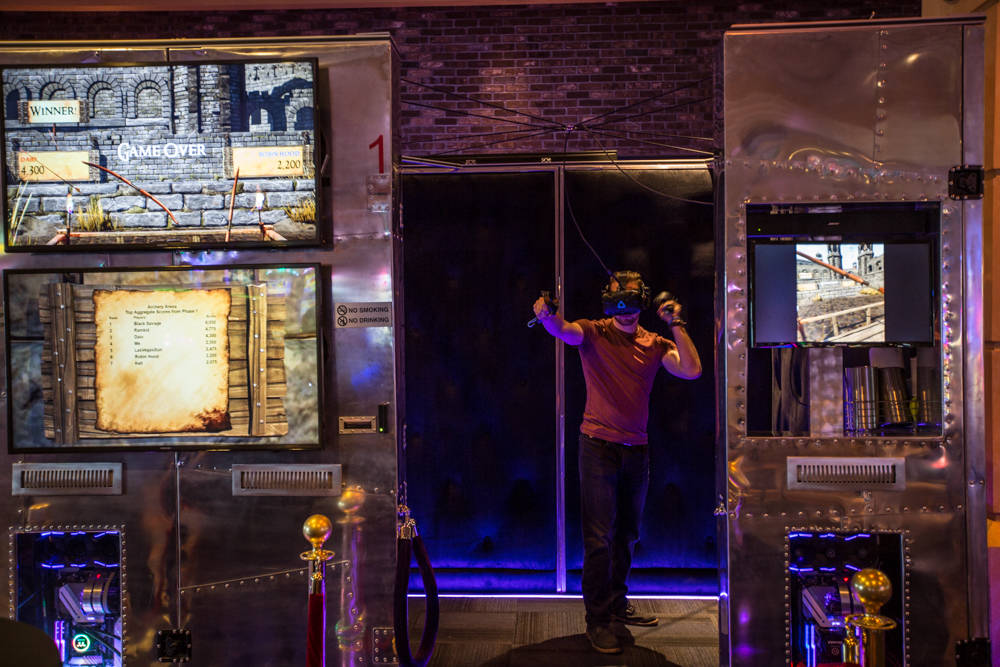 Slot maker IGT is hoping its first virtual-reality products hit the bull's-eye.
The Las Vegas-based company has launched two competitive VR archery games as gambling machine manufacturers struggle to find the next hot product to offset weak slot demand.
IGT unveiled its new games recently at The Orleans. ArcheryVR is played individually, while SiegeVR is played by a team of two. The 90-second entertainment costs $10 per person for ArcheryVR and $30 for per team for SiegeVR.
The goal of the skill-based games is to defend a castle under attack. Players stand in wide booths wearing VR headsets as they go through the physical motion of grabbing a virtual arrow behind them and firing it with a bow.
The Orleans is offering daily prizes to entice customers to give the new games a chance. The top ArcheryVR player will receive $125 in slot dollars, while the top SiegeVR team will receive $300. Players must be members of Boyd Gaming's loyalty program to compete for the money.
"This is about the broader strategy of how do we expand our customer base. How we do connect with customers we aren't reaching today?" said Boyd spokesman David Strow. "The virtual zone is another step in the direction of attracting younger customers. It hits two interesting bases. It's a new technology but also skill-based."
IGT's virtual reality platform has been placed next to the Bailiwick American pub and eatery, whose client base is the typical target audience, said Strow.
The bar and the virtual reality game "create a center of interest that can perhaps connect with a younger demographic," he said.
The Orleans will give the new entertainment a three-month trial before deciding whether to extend its presence on the gaming floor.
Making room
Slot machines were cleared to make space for the new games, Strow said. The games are available from Monday through Friday from 4-10 p.m. and on Saturday and Sunday from 2-10 p.m. ArcheryVR and SiegeVR are offered on alternating days.
Slot manufacturers and casinos have been struggling for years to attract new and younger players to machines on gaming floors.
Sleek, curved screens and licensing deals for celebrities such as Britney Spears and Michael Jackson haven't stopped the decline of slot machines in Nevada. The number of machines hit a peak of 217,221 in 2001 but has tumbled nearly a quarter since to 164,996 at the end of last year, the lowest total since 1993.
Players have reduced the amount of money they annually put into Nevada casinos slots by about $10 billion over the past two decades, according to Nevada gaming data.
Casinos have been able to boost slot win take by $1 billion over that period only by lowering the win odds, a move known as tightening the machines.
The casino floor hasn't seen much innovation over the decades, industry analysts say. Electronic table games have enjoyed some success, while skill-based slot machines, rolled out in 2016 and 2017, have failed to catch on.
Skill-based games can take some time to figure out, turning potential players off, said UNLV gaming professor and author David Schwartz. "People don't like losing money and feeling like they didn't get something enjoyable out of it or feeling clumsy in the process," he said.
Not the first
The Orleans isn't the first casino in Las Vegas to launch VR games on or near the casino floor. The MGM Grand last year created a large-scale, free-roaming VR arena where slot machines once stood.
In September the MGM Grand began offering three games by Zero Latency. The half-hour games run every 30 minutes from 10 a.m. until midnight and cost $50 per person. Each game allows a maximum of 8 people per session. The maximum number of players per day is 224.
According to data from its website, over the past week the Zero Latency games had about 90 bookings on both Saturday and Sunday and about half that number during the weekdays.
MGM declined to say how many people play the virtual reality games on a weekly basis.
Contact Todd Prince at 702-383-0386 or tprince@reviewjournal.com. Follow @toddprincetv on Twitter.
Test your skills
■ What: Virtual reality games Archery and Siege, on alternate days.
■ Where: The Orleans, 4500 W. Tropicana Ave.
■ When: Monday through Friday, 4-10 p.m.; Saturday and Sunday 2-10 p.m.