Las Vegas gaming conference turns from cheaters to active shooters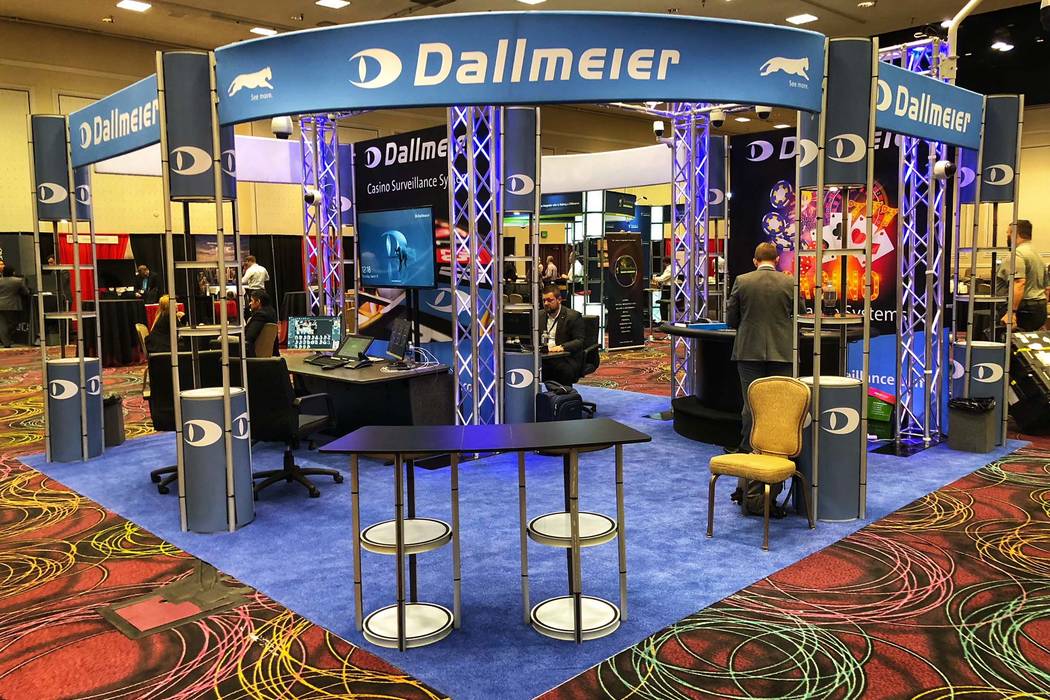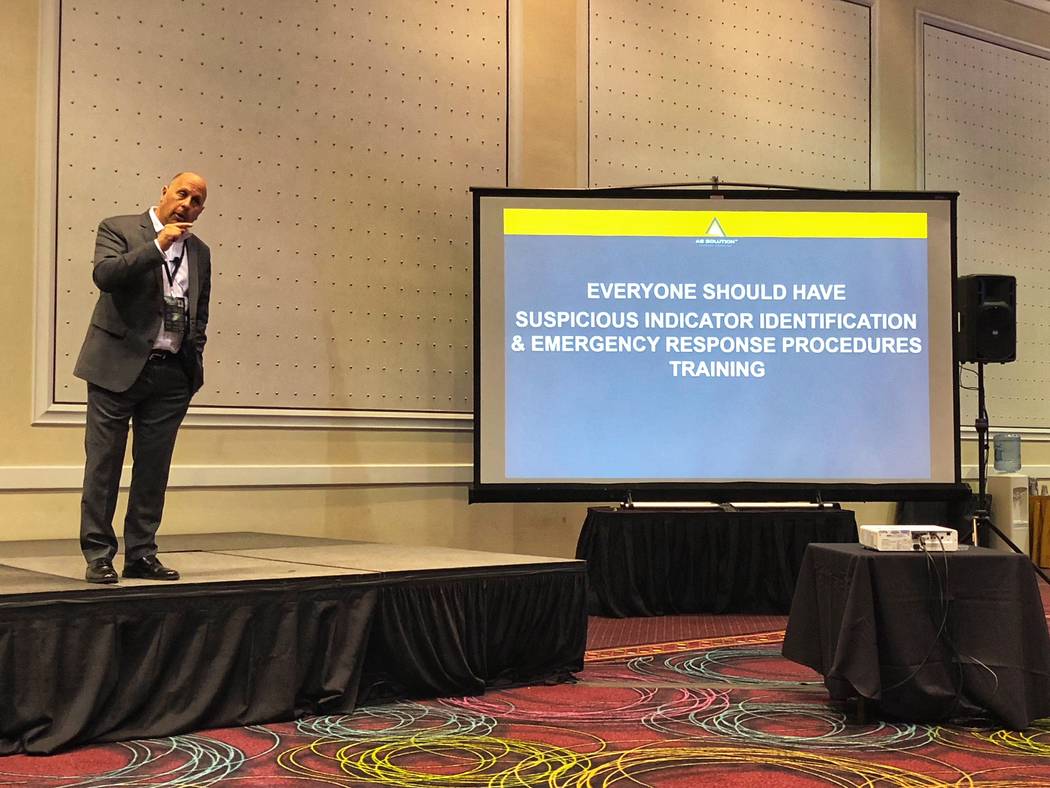 The focus at the World Game Protection Conference in Las Vegas turned from cheaters to active shooters this year following deadly incidents in the Philippines, Chile and Las Vegas.
The annual show, which attracted about 600 security and surveillance professionals from around the world, held presentations on how to prevent and handle active-shooter situations and robberies. The conference included an active-shooter simulation on the Strip.
The three-day show at Bally's ended Thursday.
Casinos surveillance and security systems have traditionally focused on preventing scams and theft on the gaming floor, but the jump in violence over the past years is redirecting attention, said Willy Allison, the show's organizer.
"Our conference program has always been game protection, but it is not the biggest threat in our industry now," Allison said. "We have to think of security's role more as asset protection."
A shooter at a Manila casino killed more than 30 in June in a terrorist attack. Two guests were killed in a Chilean casino in July after a gambler lost all his money, and 58 were killed in Las Vegas by a gunman holed up in his room. The Las Vegas Strip has also seen a wave a robberies over the past year.
South African casinos have been facing armed robberies for years and have improved their ability to prevent and hamper them, said Greg Harker, a manager for surveillance and corporate security at Peermont Hotels, Casinos and Resorts, which runs 13 casinos in Africa. The company requested law enforcement intervention after 10 armed robberies from 2005-10, he told conference attendees.
Peermont began adding firearm-detection systems, panic buttons, vehicle spikes and perimeter fences and reconfigured the cashiers cage and vault setup. The company also trained staff and set up group text messaging on Whatsapp so all employees could get updates, he told the audience. Peermont saw no successful robbery attempts from 2011-16, he said.
Casinos spend too much on technology to protect gaming assets and not enough on training employees, said Mac Segal, head of hotel security for AS Solution.
Dealers, valets and greeters could potentially stop criminals before they act if they know what signals to look for. The "see something, say something" slogan fails because employees generally don't know what to look out for or whom to report it to, he said.
Segal said while hotels and casinos may have emergency plans, employees generally don't know them well. Plans are taught in classrooms and not practiced on the floors, he said.
"The problem is the guy that writes the plan is the only guy that reads it," said Allison, agreeing with Segal that everyone down to the kitchen staff and valet personnel needs to receive security training.
The conference's expo floor featured nearly 40 companies, including 10 offering solutions to deal with the new reality.
Patriot One Technologies offered its microwave radar-based system that can detect concealed weapons on the body. Patriot's screening is covert, a key issue for hotels that don't want to create an unwelcome environment with the use of metal detectors. The Patriot has a range of 2 meters, according to the company.
Crotega sells a protection system designed to drench a shooter with a repulsive solution that irritates the eyes and nose and stings the skin. Shooter Detection Systems offers indoor and outdoor systems that recognize gunshots and alert people.
The expo floor also featured several companies offering facial detection systems. While the systems have been around many years, hotels and casinos didn't purchase them because of the low quality. That is changing, Allison said.
'There seems to be an optimism about facial recognition that I haven't seen before," he said. "The customers here are saying it has gotten so much better."
Contact Todd Prince at 702 383-0386 or tprince@reviewjournal.com. Follow @toddprincetv on Twitter.