Las Vegas Strip roller coaster now has VR thrills — VIDEO
February 8, 2018 - 3:19 pm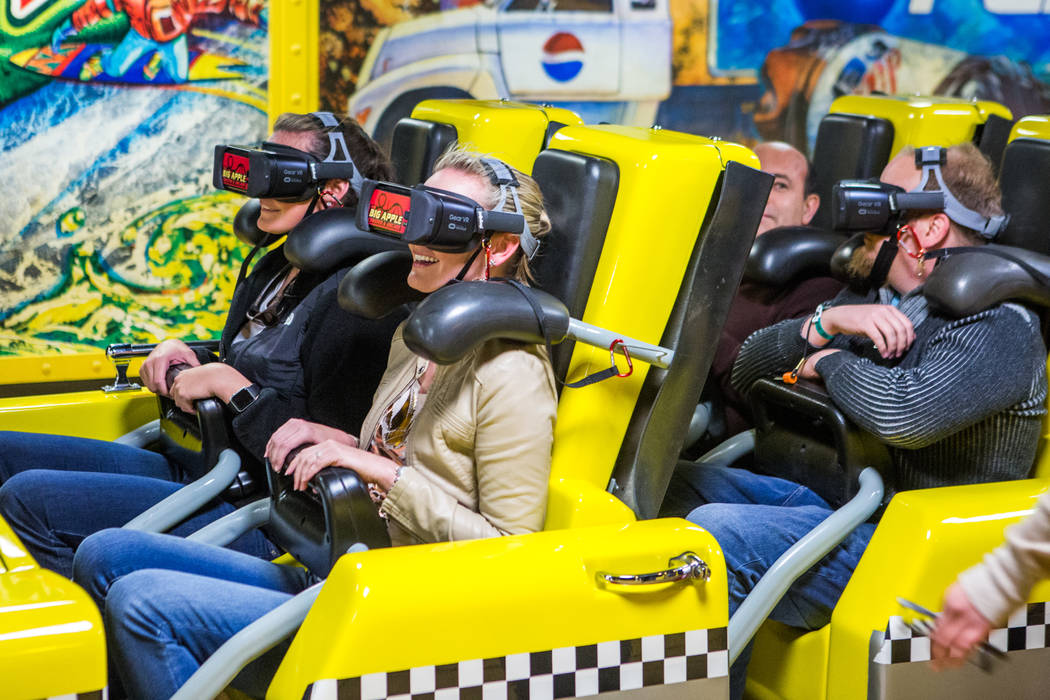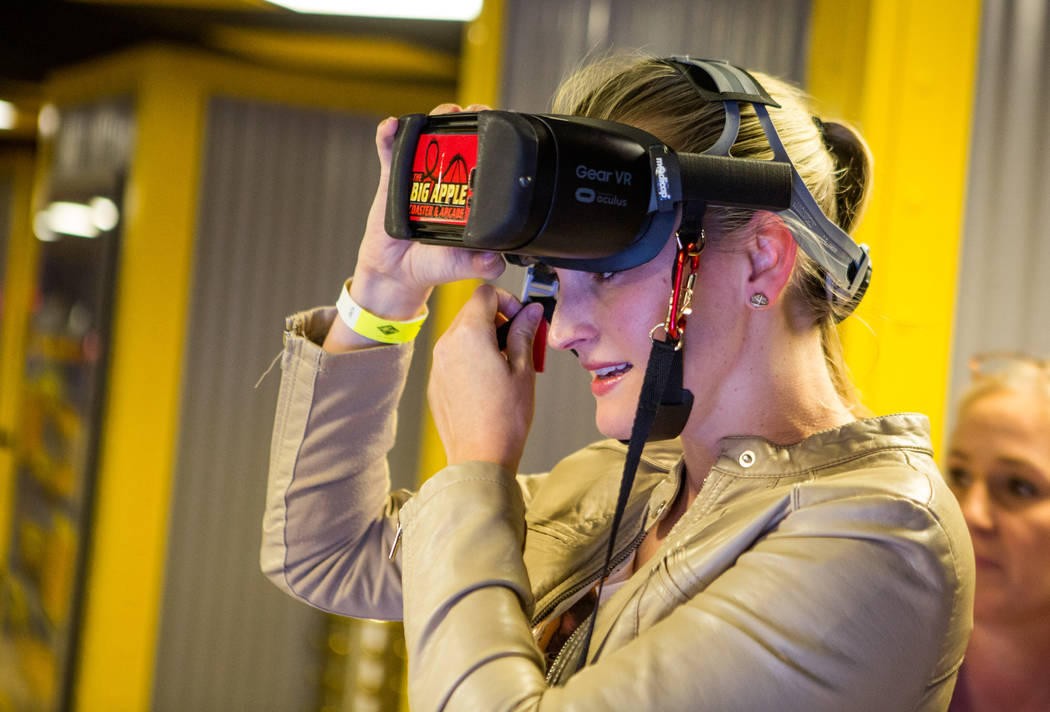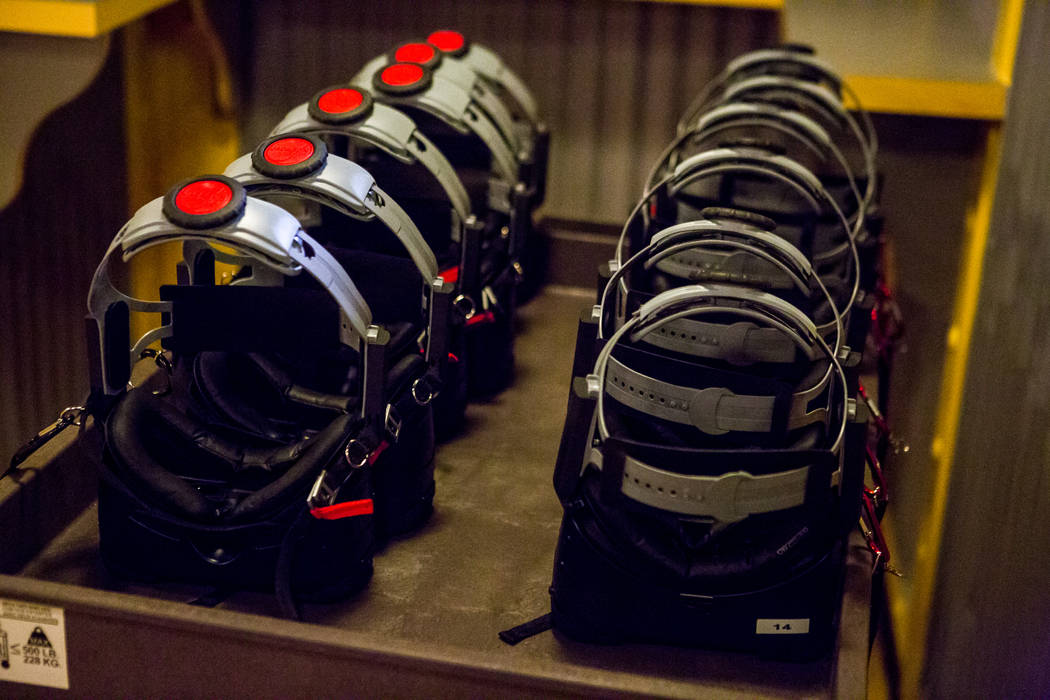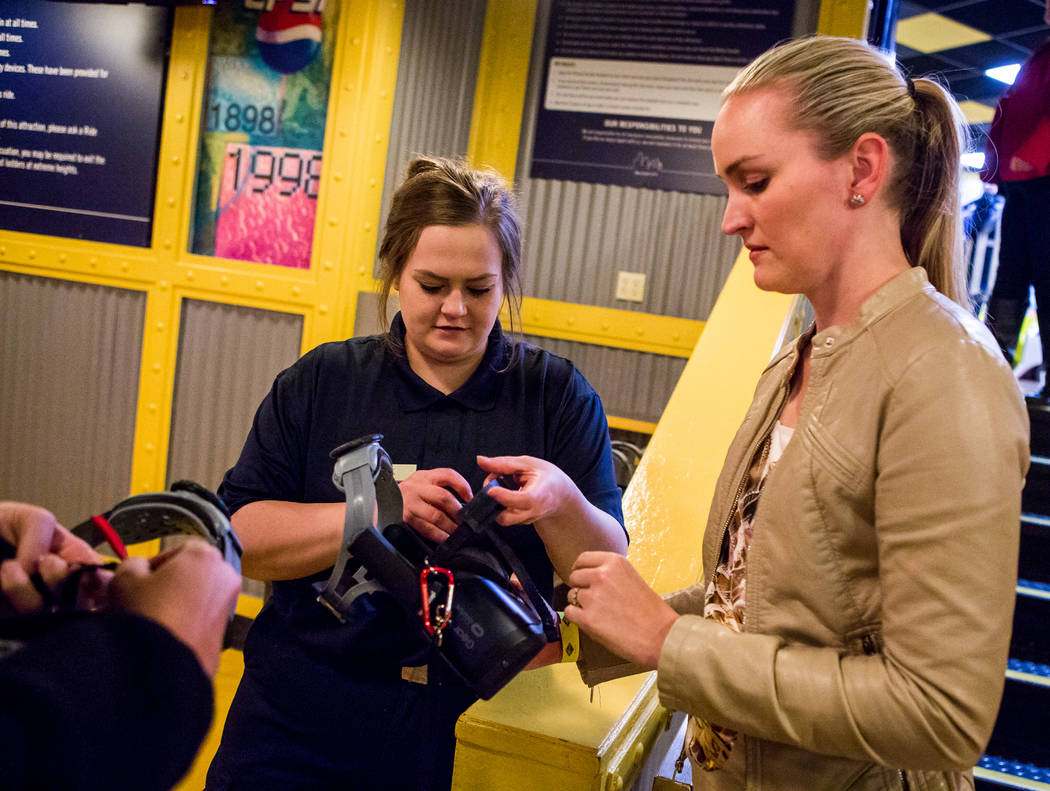 If the sights from the New York-New York roller coaster didn't thrill riders enough, they can now chase an alien along a desert cliff for an extra $5.
The hotel-casino recently debuted its virtual reality headset that riders can wear while riding The Big Apple Coaster.
Sensors on the roller coaster allow the ride's movement to sync with the visuals displayed on the headset.
Instead of watching the sky and the Strip, the rider will see virtual versions along with an animated alien, spaceship and helicopters.
The New York-New York bills the attraction as the longest roller coaster to feature virtual reality. The Big Apple is about 5,000 feet long and reaches a top speed of 67 mph.
The ride costs $15 without a headset. Passengers must be 13 or older and at least 54 inches tall.
MGM Resorts International, owner of the New York-New York, also introduced a virtual reality experience last year at its MGM Grand property where customers kill animated zombies and robots.
VR Adventures, which has virtual reality attractions, opened at The Linq Promenade in fall 2016 as a temporary tenant. The business will move into a permanent location with more VR attractions by summer, said Erica Johnson-McElroy, a spokeswoman for Caesars Entertainment, which owns The Linq Hotel.
Off the Strip, Boulevard Mall has promised a virtual reality experience in an entertainment complex under development, and the Boulder Dam Hotel hosts a virtual reality lounge during this week's Dam Short Film Festival. Sellers of homes and condominiums even use VR headsets in their pitch to buyers.
In 2016, the Las Vegas Convention and Visitors Authority released an app for people to explore a virtual reality version of the Strip from afar.
The cost and difficulty of hosting virtual reality have kept the technology from becoming a home entertainment success, said Kevin Williams, co-chairman of the Future of Immersive Leisure conference. Las Vegas will host his conference for the second time in May.
Instead, entertainment destinations have experimented with how VR can improve attractions. For Las Vegas casinos, VR has served as a recruitment tool for winning over younger vacationers, Williams said.
The technology has entered the airline industry as an alternative to seatback TVs. It's also used to train surgeons, pilots and law enforcement officials.
"Is this the beginning of a brand new industry, or just a short lived fascination to try?" he said. "Time will tell."
Contact Wade Tyler Millward at wmillward@reviewjournal.com or 702-383-4602. Follow @wademillward on Twitter.