Virtual reality attraction, escape rooms coming to Boulevard Mall
February 5, 2018 - 4:01 pm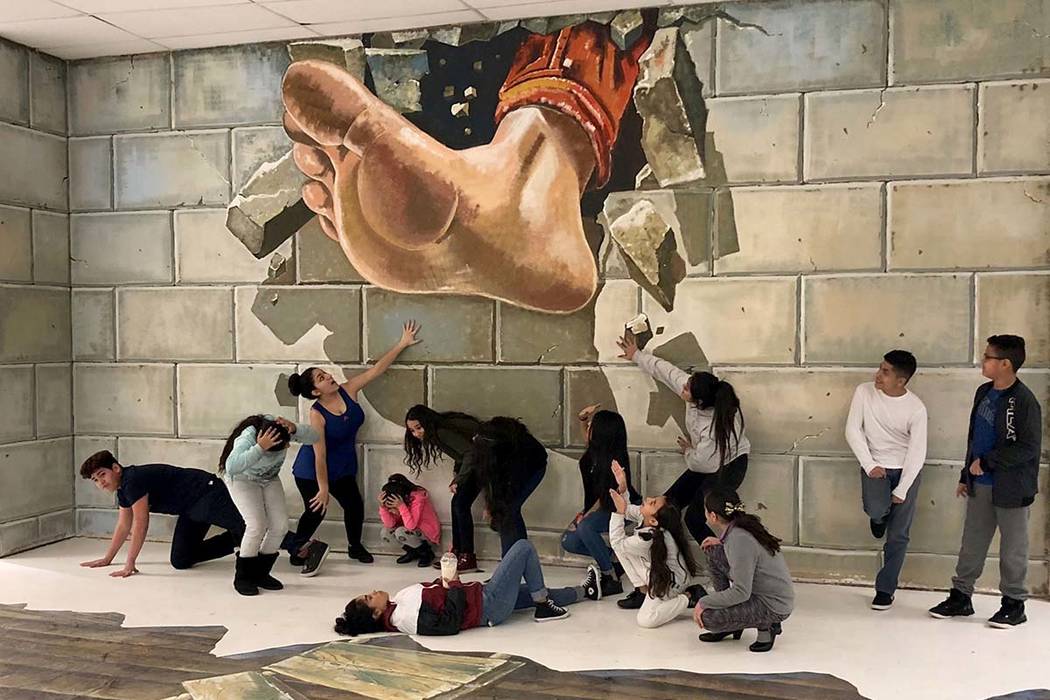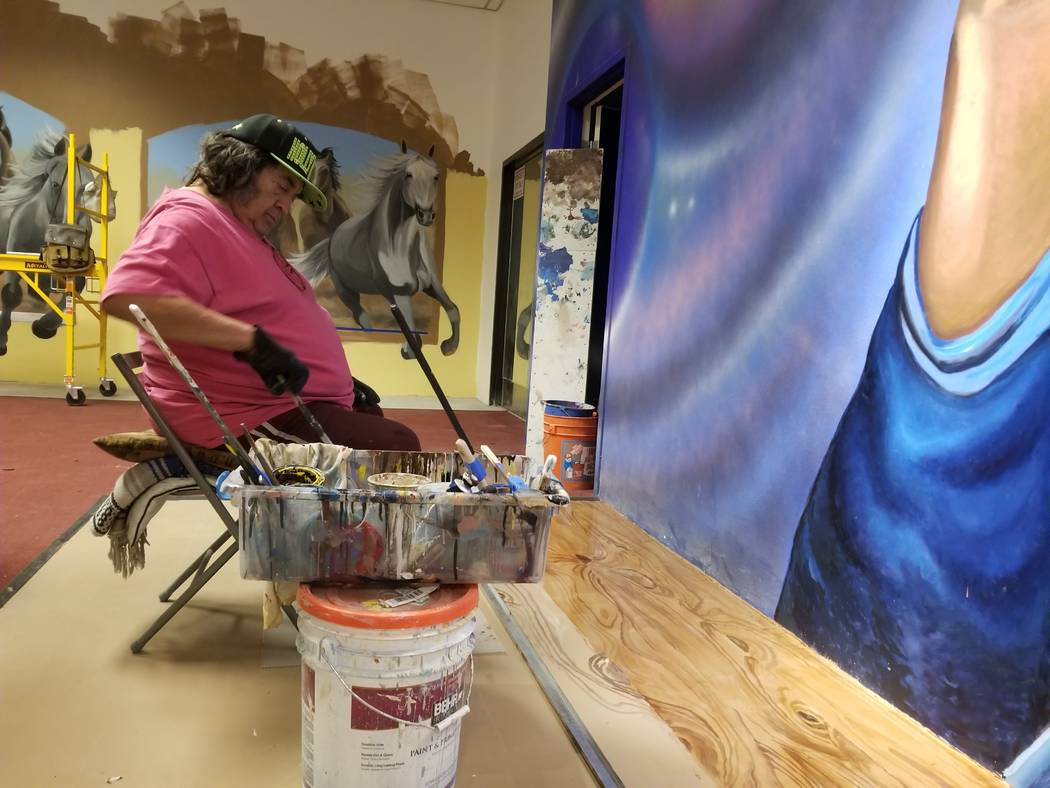 Aliens on the Las Vegas Strip. King Kong by Mandalay Bay. Donald Trump kicking his way out of a picture frame.
And that's just the mural room.
Boulevard Mall is making good on a promise to bring more attractions and experiences to fill a void left by traditional retailers with a 41,000-square-foot entertainment complex.
Called Headz Up, the complex is expected to open before March, said Chad Dillow, one of the owners.
He plans to hire at least 20 staffers before opening.
The mural room will have about 60 pieces of 3-D art by around six artists. A photo shot at the right angle makes the piece pop out.
Monte Carlo introduced a similar exhibit last year. The Trick Eye art exhibit left in October as Park MGM construction advanced, MGM spokeswoman Stacy Hamilton said.
Dillow has plans for a virtual reality attraction and multiple escape rooms. Themes will include Western, casino and rock 'n' roll and will have a staff of live actors. The rooms are developed by Irvine, California-based Brainy Actz.
One area of the complex will house archery tag, where teams of six-on-six and seven-on-seven can shoot each other with rubber arrows.
In a poetic turn, one of the archery tag rooms was built with shelving left behind after department store J.C. Penney vacated Boulevard Mall last year. Boulevard also lost Macy's, another traditional retailer struggling against online shopping last year.
As part of mall owner Sansone Cos.' move to bring unusual tenants to Boulevard, the company has signed leases with call centers, an aquarium and a mini-golf complex.
The search to open unusual attractions in the Las Vegas area has led to the opening of not one but two ax-throwing businesses and a place where customers pay to smash bottles and printers.
Local gun ranges and high-performance driving tracks continue to draw international tourists. Caesars has invested in a zip line on the Strip.
"My partner looked for a while at different places, and Boulevard was an exceptional fit," Dillow said. "The Sansones desire to recommit the mall to family entertainment."
Contact Wade Tyler Millward at wmillward@reviewjournal.com or 702-383-4602. Follow @wademillward on Twitter.