Lucky Dragon near Las Vegas Strip wins OK from Nevada Gaming Commission
October 20, 2016 - 10:28 am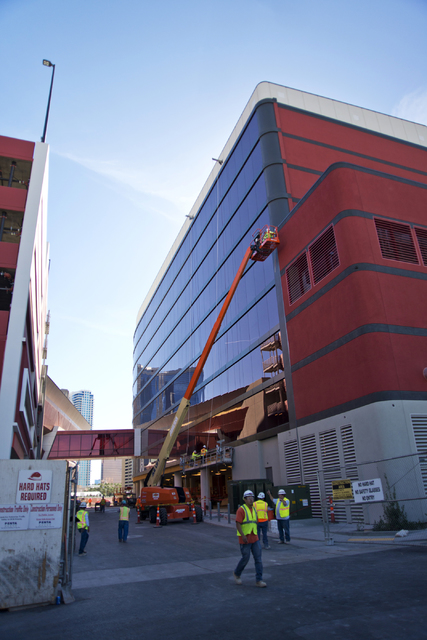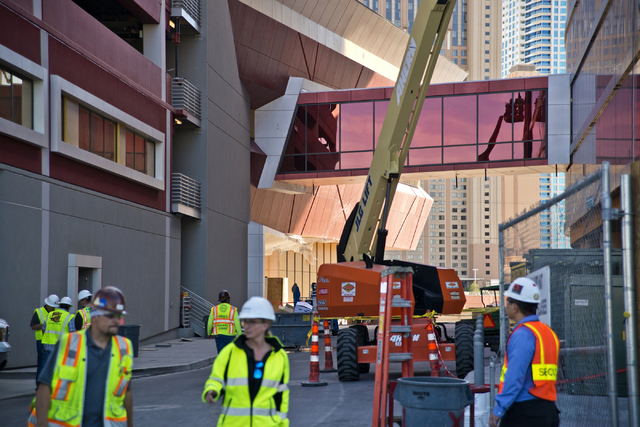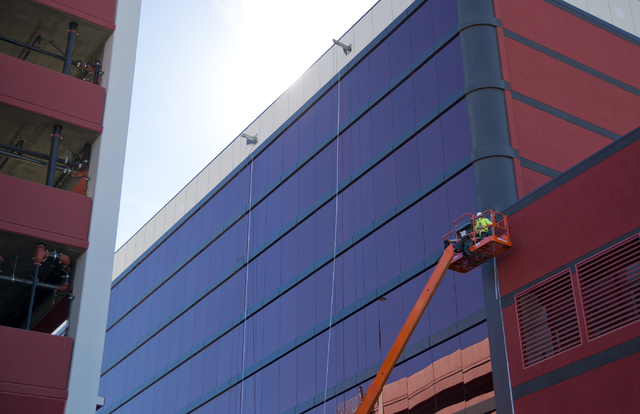 CARSON CITY — A new gaming property in Southern Nevada that is designed to cater specifically to Asian customers won final approval from the Nevada Gaming Commission on Thursday.
The Lucky Dragon, a 203-room Asian-themed property just off the Strip on Sahara Avenue, will have its official opening on Dec. 3.
The Gaming Commission unanimously approved a nonrestricted license for the property after hearing a report on the project from General Manager Matthew Harkness and Chief Operating Officer David Jacoby.
"It's really going to be a beautiful property," Harkness told the commission. "It's not a large casino. However, it does have a much bigger feel to it when you walk in."
Jacoby said the property is the first ground-up casino development in that area in about six years.
"So we're really excited to be in the forefront of development of what we expect will be a wave of many developments on the north end of the Strip," he said.
There will be five different restaurants featuring authentic Asian cuisine, Jacoby said. Signage is in Chinese first and English second and the staff speaks many Asian dialects, he said.
Harkness said the property is now hiring for its 750 to 800 positions from 18,000 applicants, and is looking for employees with language skills to cater to its targeted Asian clientele, he said.
The 30,000-square-foot casino will have 40 table games and 300 slot machines with VIP gaming on the second level. The tables will be geared toward baccarat and pai gow, popular with Asian players, with a handful of more popular Western games such as blackjack.
Harkness said the property projects about 35 percent of its revenue from the local Las Vegas market, another 35 percent from Southern California and 20 percent from the U.S. and Canada, primarily on the West Coast. The final 10 percent will come from overseas.
The timing is good for the property opening with the start of nonstop flights from Beijing, China, to Las Vegas, he said.
The commission also approved the parties in the project as key employees.
Commission Chairman Tony Alamo noted that Jacoby moonlighted as a stand-up comedian while in college prior to his current career. The gaming industry is fortunate to have individuals with so many varied backgrounds, he said.
"Maybe one day we'll get a show," Alamo said.
While other properties are also targeting Asian customers, the Lucky Dragon appears to be even more focused on the demographic, he said.
"I think what you guys are doing is very unique," Alamo said.
Contact Sean Whaley at swhaley@reviewjournal.com or 775-461-3820. Follow @seanw801 on Twitter.
RELATED
Lucky Dragon boutique hotel to fill 800 positions by end of year
Lucky Dragon, being built near Las Vegas Strip, announces restaurant offerings
Lucky Dragon project moving forward on north Strip
Lucky Dragon seeks to carve out niche in Las Vegas market