M Resort operator to buy sports media and gaming company in $2B deal
Updated August 5, 2021 - 3:11 pm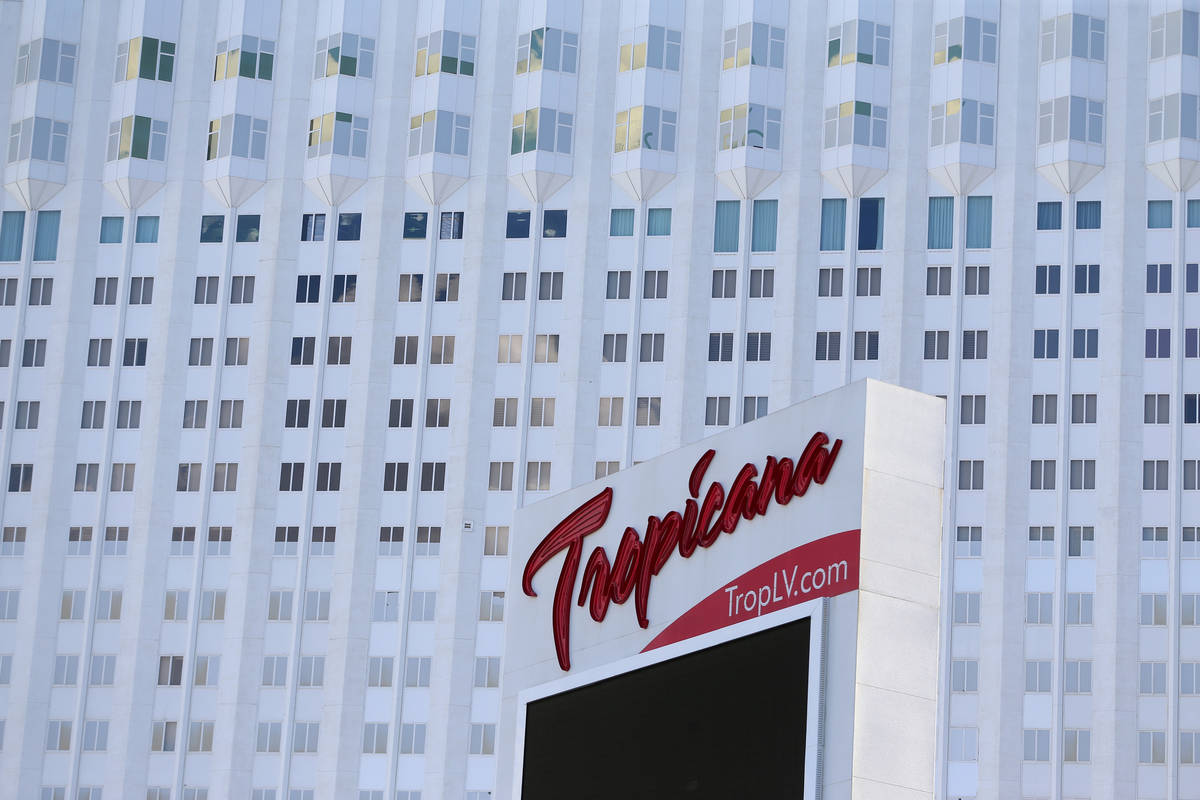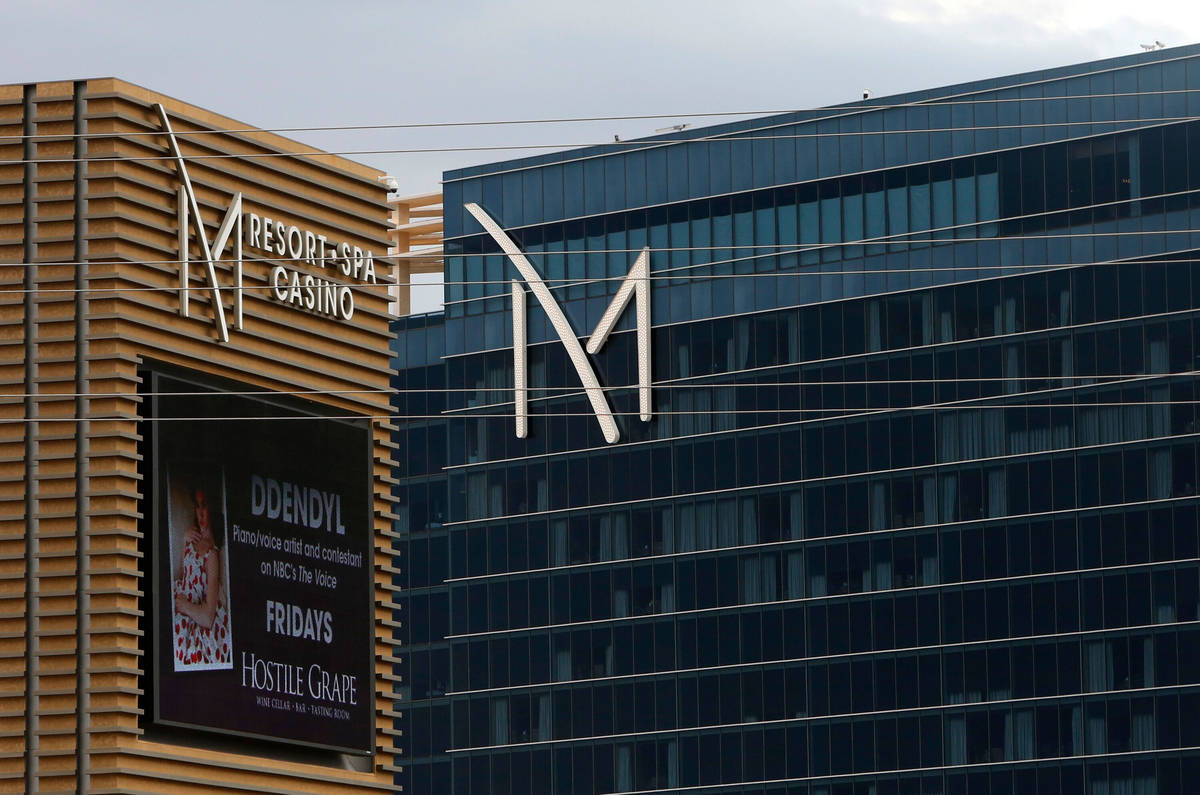 A Las Vegas Valley casino operator is set to acquire Score Media and Gaming in a deal worth $2 billion, the two companies announced Thursday.
The agreement between Penn National Gaming and Score Media and Gaming, or theScore, will create what company leaders called a first-of-its-kind company in sports betting, digital media, technology and content. Executives said they see opportunity to integrate sports betting into theScore's robust digital media and technology presence and cross-promote with each other and another of Penn National's partners, Boston-based Barstool Sports.
The deal, expected to close early next year, is "transformational," theScore President and CEO John Levy told investors on a joint earnings call Thursday with Penn National.
"I don't think anybody, and I don't care who we're talking about, has the same capabilities as what we now have with this triumvirate," Levy said.
The sale was unanimously approved by both Penn National's and theScore's boards of governors. The companies have partnered since 2019. Penn National will pay $1 billion in cash and $1 billion in stock to buy theScore, which will continue operating as a standalone business, Penn National CEO Jay Snowden said.
Snowden said the deal with Toronto-based theScore will be a "powerful complement" to its existing partnership with Barstool Sports.
"We are now uniquely positioned to seamlessly serve our customers with the most powerful ecosystem of sports, gaming and media in North America, ultimately creating a community that doesn't currently exist," Snowden said in a statement. "Users will enjoy a unique mobile sports betting and iCasino platform with highly customized bets and enhanced in-gaming wagering opportunities, along with highly engaging, personalized sports and entertainment content, and real time scores and stats."
Penn National, based in Wyomissing, Pennsylvania, operates M Resort in the southern Las Vegas Valley and Tropicana Las Vegas on the Strip.
The company sold the Tropicana real estate last year to its affiliated real estate investment trust, Gaming and Leisure Properties, which reached an agreement earlier this year to sell the property to Providence, Rhode Island-based Bally's Corp for $308 million. That sale is also expected to close early next year.
Executives with Penn National and theScore said Thursday they plan to leverage Barstool's content creators and loyal following alongside the sports betting venture. The company is live in four states with its Barstool Sportsbook mobile app and expects to be live in five more by football season, Snowden said.
The partnership among the three companies has been "a long time coming," Barstool founder Dave Portnoy said on the call. He said he's used theScore for more than a decade and has had his eye on working with the company.
"I think it's so synergistic with what they do and what we do," Portnoy said on the call. "It continues, the belief that I know Jay and John and I have, which is controlling the media and having the entire ecosystem where people get scores, they get info, and they can also place the wager."
The Barstool Sportsbook app isn't in Nevada as online casinos aren't legal in the state. Currently, Nevada gamblers must register for mobile sports betting inside of a casino. Snowden said in an interview after the earnings call that the mobile betting rules may change in time, so, "to everyone in Nevada: stay tuned, we're coming your way."
Analyst reaction
News of the deal was well-received by multiple gaming industry watchers. They said the acquisition differentiates Penn National from other gaming businesses at a time of increasing sports, media and betting consolidation.
Upon closing, the sale will give Penn National access to an expanding gambling market in Canada, where theScore is already tops among most-visited sports media brands, according to the company.
Canadian senators passed a bill in June legalizing single-game sports bets. The province of Ontario, which has a population of 14.5 million, may allow private companies to take single-game bets beginning in the winter, Snowden said.
Penn National essentially bought itself into the Canadian market, which would've been "pretty tough" to break into otherwise, according to Kahlil Philander, assistant professor at Washington State University's hospitality business management school. Ontario is an "opportunity that looks a lot like a large U.S. state."
"In some ways you can think of this acquisition as a marketing expense for them," said Philander, who previously was director of research at UNLV's International Gaming Institute.
Penn National also gains theScore's existing tech infrastructure, said Dan Etna, co-chair of the Sports Law Group at New York-based firm Herrick, Feinstein LLP.
"They're putting together some more critical mass, so that they can bob and weave and run with the larger players in the industry right now," he said.
Etna said the deal is part of a "natural progression" of the tightening relationship between media companies and sports betting. If a customer wants to place a sports bet, chances are they follow sports and have a favorite team. It makes sense for companies to offer both personalized team news like theScore does and sports betting in the same place, Etna said.
Otherwise, "it's like going into a fight with one hand tied behind your back, right?" Etna said.
The sale makes the company "unique in the industry," according to Chad Beynon, an analyst with Macquarie Capital.
"Further, we believe combining the highly engaged Barstool and theScore audiences will result in a powerful customer acquisition funnel, and positions the combined company well for share gains in the US and Canada," Beynon wrote in a Thursday note to investors."From (theScore's) perspective, the deal provides scale that would have otherwise taken years to achieve and accelerates the business in a meaningful way."
J.P. Morgan analyst Joe Greff said he views the sale as both offensive and defensive for Penn National, reducing its outsourced tech costs as well as helping to grow its land-based casinos and internet gaming segments.
"We see them as a meaningful player in the emerging Canadian market and think PENN management has proven themselves as disciplined stewards of capital," added Barry Jonas, an analyst with Truist Securities.
The deal doubles down on Penn National's strategy of own an audience and converting them to betting instead of trying to buy individual customer, said Chris Grove, an analyst with California-based Eilers & Krejcik Gaming.
"There's a genuine scarcity of relevant sports betting assets in the market, especially assets that touch audience, brand, and technology in the way that theScore does," he said. "I don't think that anyone is arguing that it's a bargain price, but most transactions that we're seeing in the market lately are coming at a premium to historical valuations."
Penn National reported second-quarter revenues of $1.5 billion and a net income of $198.7 million. During the same period in 2019, the company reported $1.3 billion in revenues and a net income of $51.4 million.
Shares of Penn National, traded as $PENN on the Nasdaq, were up 9 percent to $72.26 at closing.
Contact Mike Shoro at mshoro@reviewjournal.com or 702-387-5290. Follow @mike_shoro on Twitter.