MGM Resorts will use solar array to power Las Vegas casinos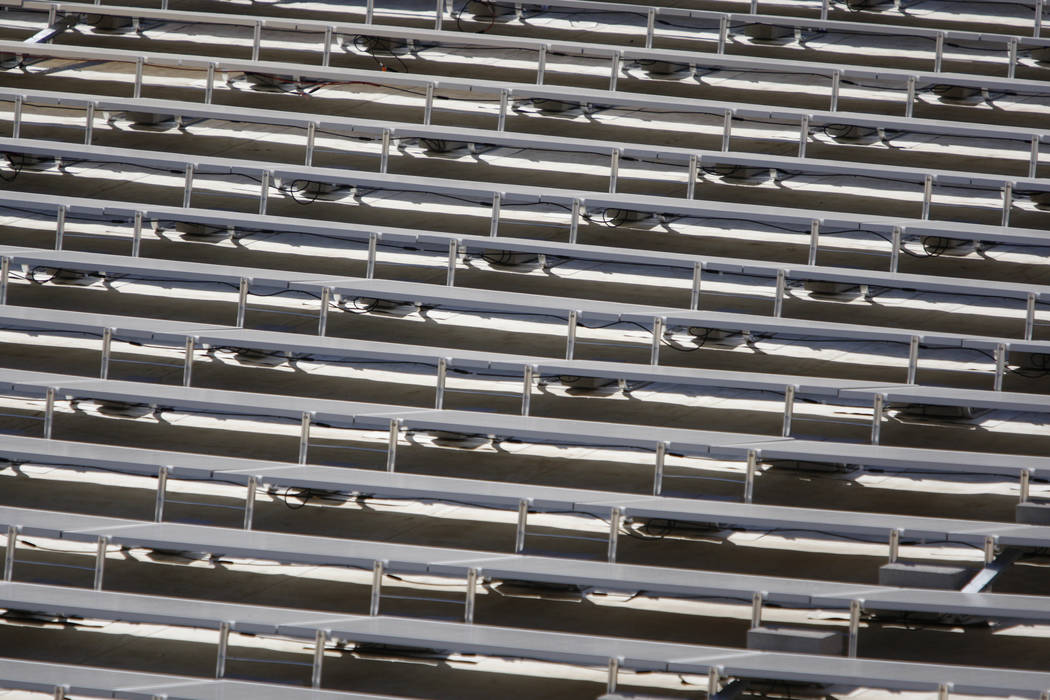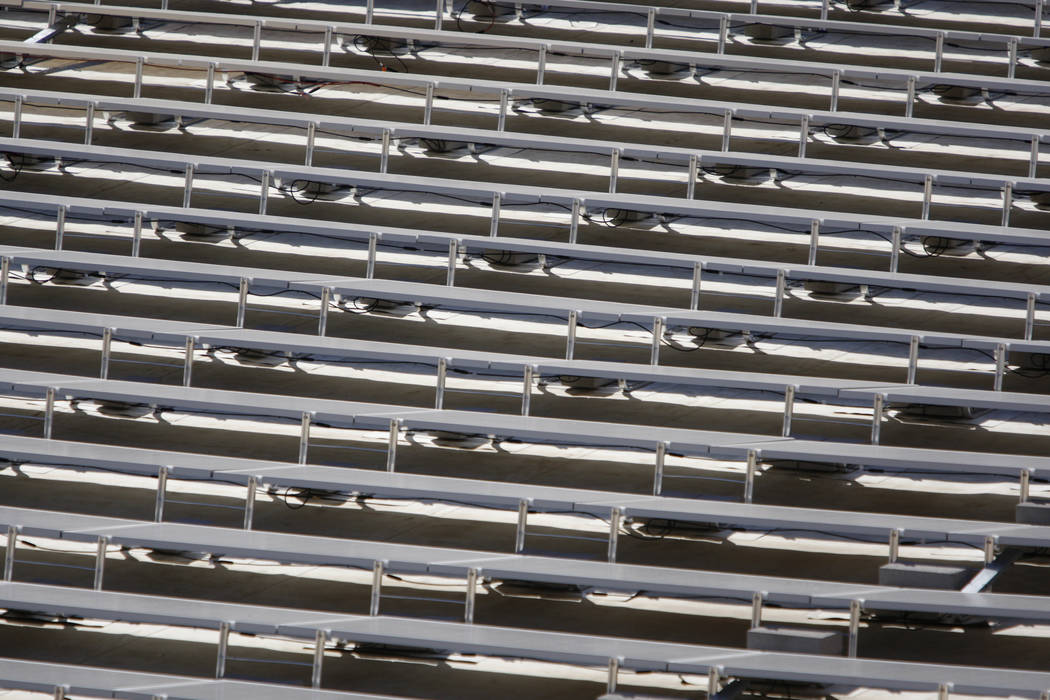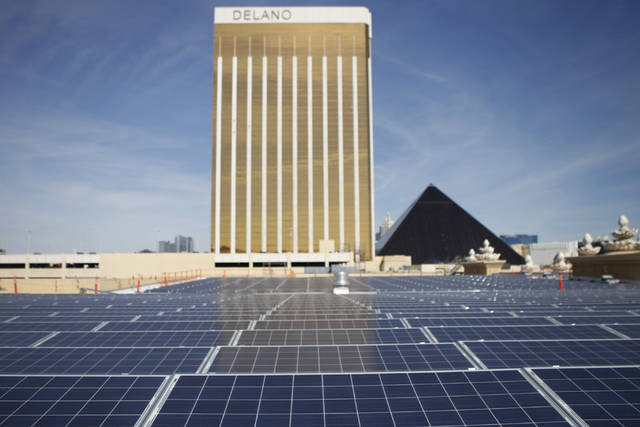 MGM Resorts International plans to power its sizable share of the Strip with a dedicated solar array capable of supplying up to 90 percent of daytime demand at the company's 13 Las Vegas casinos.
MGM Resorts is partnering with Chicago-based renewable developer Invenergy on a new 100-megawatt photovoltaic array set to go online in 2020, about 25 miles northeast of Las Vegas.
"It's really a strong, strong project. We're really proud of it," said Cindy Ortega, senior vice president and chief sustainability officer for MGM Resorts.
Invenergy is slated to start construction next year on 640 acres of federal land northwest of where U.S. Highway 93 splits from Interstate 15 near Apex Industrial Park. All of the electricity generated by the array will go to MGM Resorts under a 20-year agreement.
The site is located within the Dry Lake Solar Energy Zone, one of five areas in Southern Nevada and 19 nationwide designated by President Barack Obama's administration to fast track utility-scale solar development.
Ortega said the array will consist of 336,000 solar panels capable of producing enough power for about 27,000 homes.
The project is expected to employ about 350 people during construction and generate about $20 million in sales and property tax revenue, according to a joint statement from MGM Resorts and Invenergy.
Ortega said such a project would not have been possible before MGM severed its relationship with NV Energy in 2016 and began buying its own electricity on the wholesale market. "A huge rationale for why we did that as so we could do this project," she said.
The gaming giant had to pay an exit fee of $86.9 million to leave NV Energy, which counted on MGM Resorts for nearly 5 percent of its energy sales.
Wynn Resorts Ltd. also withdrew as a retail customer of the utility in 2016 after paying a $15.7 million exit fee.
In January, Wynn Resorts announced it had partnered with Enel Green Power North America on a 20 MW solar array near Fallon, 375 miles northwest of Las Vegas.
The project is under construction and scheduled to go online this summer. All of its power will be sent through existing transmission lines directly to Wynn Resorts, where it eventually will provide all of the electricity needed for the company's $1.5 billion Paradise Park development.
MGM Resorts started the growing solar arms race on the Strip when it built an array atop the Mandalay Bay Convention Center in 2014 and expanded it to 20 acres of roof and 8.3 MW of output in 2016. It still ranks as nation's largest contiguous rooftop solar project, according to the company.
Once the Invenergy project goes on line, Ortega said, 30 percent of MGM Resort's power in Southern Nevada will come from clean, renewable sources. "That means no carbon emissions," she said.
The company hopes to increase that amount to 50 percent in the coming years with the help of advancing battery technology that will enable the storage of solar power for nighttime use.
"Protecting the planet is a business imperative for MGM Resorts, and it is our responsibility to find innovative ways where we can use clean energy to power our resorts," Chairman and CEO Jim Murren said in a written statement. "Incorporating renewable energy into MGM's portfolio will fundamentally reduce MGM's environmental footprint."
Contact Henry Brean at hbrean@reviewjournal.com or 702-383-0350. Follow @RefriedBrean on Twitter.