Shareholders meetings key to Caesars leaving bankruptcy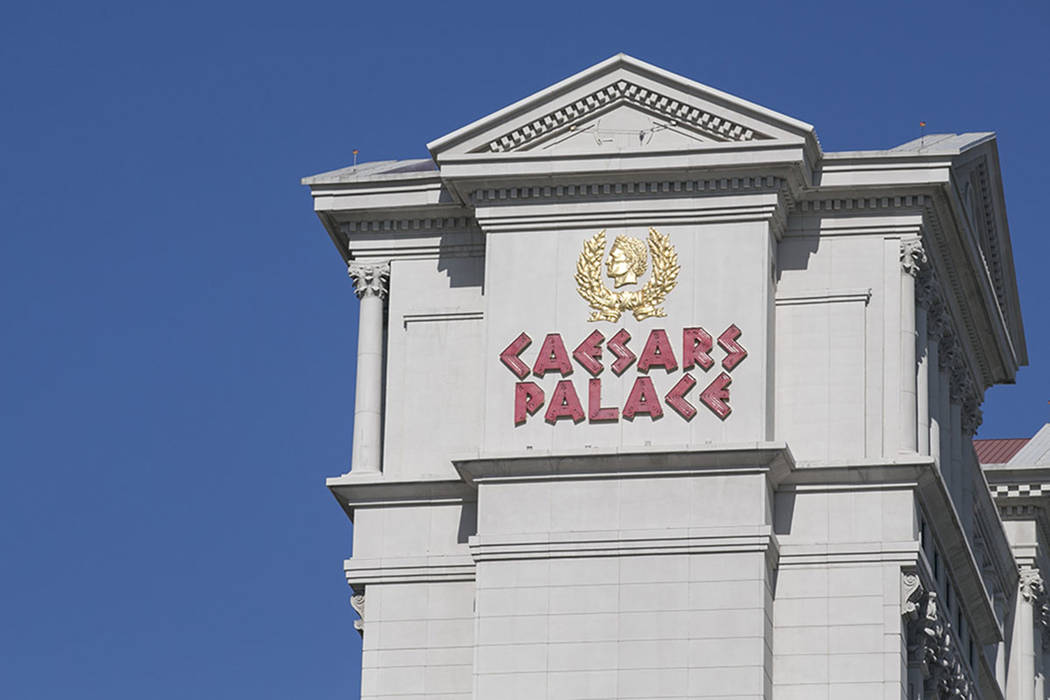 Shareholders of two Caesars Entertainment operating companies will gather Tuesday at Caesars Palace for a pair of meetings that are expected to be brief but are critical to the resort giant's emergence from Chapter 11 bankruptcy protection after 2½ years.
Stock owners for Caesars Entertainment Corp. and Caesars Acquisition Co. and their representatives are scheduled to vote on a merger proposal that would make Caesars Acquisition the emerging company.
A Caesars spokesman said he expects the meetings to last less than 30 minutes between them, but the merger approval is a critical step toward the conclusion of the sometimes heated proceedings that began Jan. 15, 2015, when the company went to U.S. Bankruptcy Court in Chicago to request the reorganization of its finances.
The plan enables the company to extinguish $10 billion in debt to creditors. Caesars Entertainment Operating Co., a subsidiary of Caesars Entertainment that owns and operates several Caesars properties, filed the reorganization plan that was approved on Jan. 17 by Judge Benjamin Goldgar of the Northern District of Illinois.
The company cleared the final hurdle in January when it satisfied an objection from the U.S. Trustee — a bankruptcy watchdog — by modifying certain legal protections granted under the plan.
'Monumental achievement'
"It is a monumental achievement," Goldgar said of the proceeding at the confirmation hearing.
Under the terms of the plan, outlined in an 839-page registration statement filed with the Securities and Exchange Commission, Caesars would separate nearly all of its U.S.-based real estate property assets from its gaming operations. Caesars Entertainment would continue to own and manage the gaming operations. The property assets would be held by a newly created real estate investment trust owned by some creditors.
There are 18 properties nationwide, including four in Nevada, that are part of the bankruptcy plan. The Nevada properties are Caesars Palace, Harveys Lake Tahoe, Harrah's Lake Tahoe and Harrah's Reno.
Las Vegas properties not included in the filing but operated by other Caesars subsidiaries include Harrah's, Flamingo, Bally's, Paris Las Vegas, Rio, The Linq Hotel, The Cromwell and Planet Hollywood Resort.
Customers have seen little, if any, operational changes while the company has operated under bankruptcy protection.
Under the plan, Apollo Global Management of New York, and TPG Capital Management of Fort Worth, Texas, the private-equity sponsors that led the acquisition of the company for $29 billion in 2008, would retain a 16 percent collective stake in the new Caesars, which would be controlled by creditors. The sponsors would not own any equity in the real estate investment trust that would house the property assets.
Highly leveraged
While highly leveraged, the emerged new company would have the financial wherewithal to compete with the other big Strip resort players on the Las Vegas landscape. Caesars management has hinted at investing hundreds of millions of dollars in convention facilities and already has announced planned room upgrades at Flamingo with some room refurbishment already completed at Caesars Palace, Planet Hollywood Resort, Paris Las Vegas and Harrah's.
There aren't many regulatory approvals left to acquire once the shareholders vote Tuesday. Gaming authorities in New Jersey, Indiana, Pennsylvania, Iowa, Maryland, Mississippi and Illinois have approved the merger.
State Gaming Control Board Chairman A.G. Burnett said his board doesn't have to consider the bankruptcy plan, but would take up several licensings and corporate restructurings of the company's exit from bankruptcy Aug. 9 in Carson City. The board's recommendation would then be considered for final approval by the Nevada Gaming Commission Aug. 24 in Las Vegas.
Missouri gaming regulators also are scheduled to review Caesars' plans in September.
Contact Richard N. Velotta at rvelotta@reviewjournal.com or 702-477-3893. Follow @RickVelotta on Twitter.
Related
Caesars bankruptcy heads to showdown with US watchdog
Caesars unit raising $3.8B cash to exit bankruptcy
Caesars' bankruptcy brawl with creditors may be over soon