Stratosphere owner Golden Entertainment books $3M quarterly loss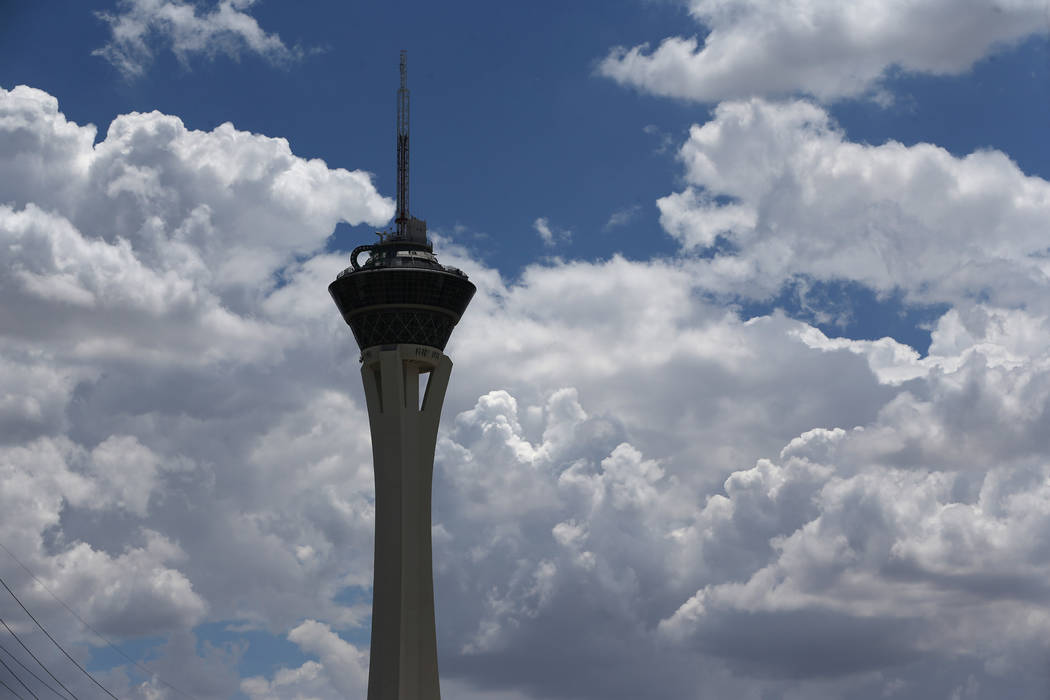 Golden Entertainment booked a $3 million quarterly loss, citing softer-than-expected results at the Stratosphere and neighborhood gambling spots.
The Las Vegas-based company — which operates casinos, the PT's Pub chain and a network of slot machines and video poker in bars, grocery stores and other locations — on Thursday reported a $3.1 million loss for the three months ending Sept. 30. That's compared to about $8.5 million in profit during the same period last year.
Revenue almost doubled year-over-year to $210.3 million last quarter, and expenses nearly doubled to $200.6 million, but Golden also reported $16.3 million in interest expenses that ate away at its bottom line.
Despite "strong performance" from its Laughlin and Las Vegas locals properties, Golden "experienced a challenging third quarter primarily due to weaker than expected results at the Stratosphere and at chain store locations in our Nevada distributed gaming business," Chairman and CEO Blake Sartini said in a statement.
He added that executives remain confident in the company's "long-term prospects given the overall health of the Las Vegas economy, the expected benefits from our investments in the Stratosphere, anticipated near-term improvements with our Nevada distributed business and our pending acquisition of two additional casino resorts in Laughlin."
Golden acquired the Stratosphere, two Arizona Charlie's properties and Laughlin's Aquarius last year for $850 million. It announced this summer that it was buying two other Laughlin resorts – the Edgewater and the Colorado Belle – for as much as $190 million. The deal is expected to close in the first quarter next year.
The company said Thursday that it started its $140 million upgrade of the Stratosphere in May and had spent about $17 million on the project by the end of September. The overhaul, which includes remodeling more than 1,100 of the hotel's 2,400-plus rooms, is expected to finish in 2021.
Golden further announced Thursday that its board approved buying back as much as $25 million of its stock.
Shares ended Thursday trading at $17.69 apiece, up 2.25 percent, or 0.39, according to Yahoo Finance. The company released its earnings after the market closed.
Contact Eli Segall at esegall@reviewjournal.com or 702-383-0342. Follow @eli_segall on Twitter.
Golden earnings
Third-quarter revenue and earnings for Las Vegas-based Golden Entertainment (NASDAQ:GDEN)
Revenue
2018: $210.3 million
2017: $107.7 million
Up 95.4%
Net income
2018: $3.1 million loss
2017: $8.5 million
Earnings per share:
2018: 0.11 loss
2017: 0.36