Workers at a 2nd Station Casinos resort want out of Culinary union
Updated September 23, 2020 - 2:45 pm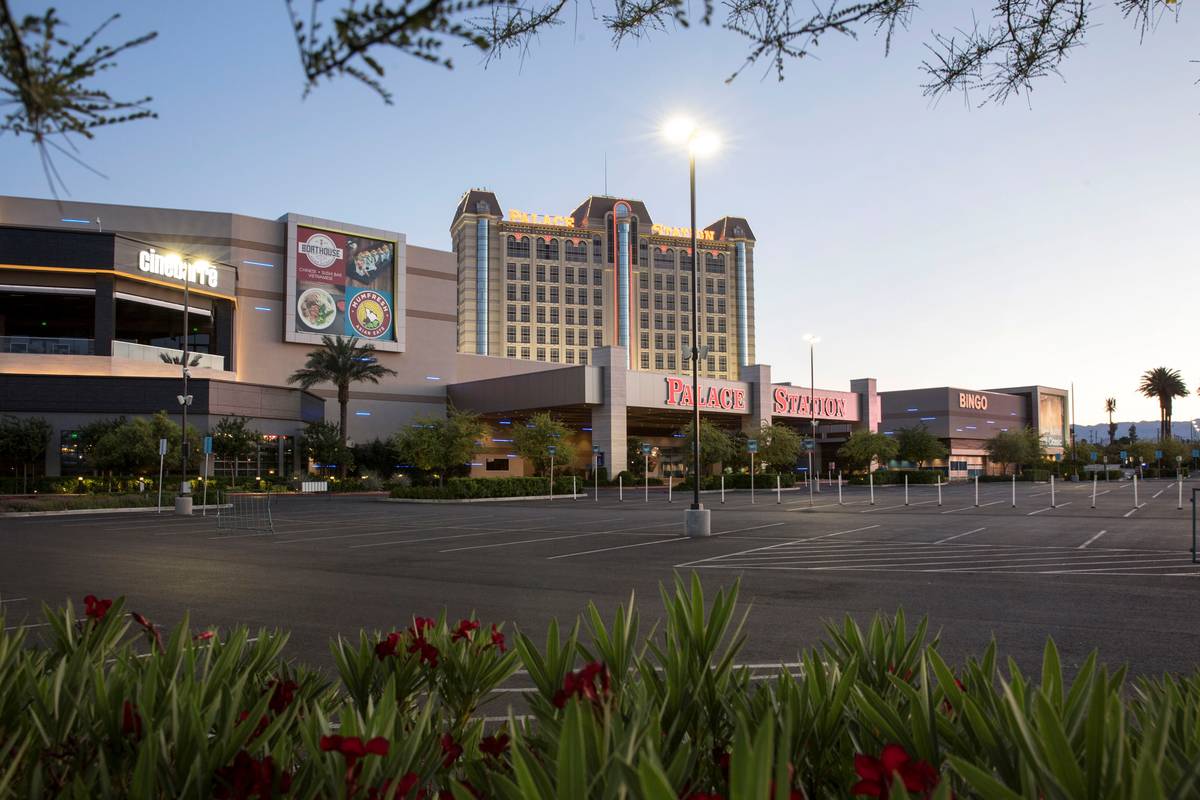 Employees at a second Station Casinos property said they no longer want representation from the local Culinary union.
Station Casinos, the operating subsidiary of Red Rock Resorts Inc., said it has stopped recognizing Culinary Local 226 and Bartenders Local 165 as authorized bargaining representatives of Palace Station employees after a majority of the property's workers signed a petition opposing union representation.
"Our Team Members at Palace Station have spoken. Station Casinos respects their decision and certainly appreciates the confidence that our Team Members have placed in us," Station Casinos Chief Operating Officer Bob Finch said in a company statement.
But the Culinary union isn't throwing in the towel. Spokeswoman Bethany Khan said the union has demanded to negotiate immediately and argues that Station Casinos has withdrawn union recognition unlawfully.
A growing trend
A majority of workers at Palace Station's sister property, Boulder Station, signed a similar petition in August to forgo union representation. The union claims that withdrawal was unlawful as well and maintains that it still represents workers at the two properties.
In 2017, Palace Station was the second of Station Casinos' Las Vegas properties to unionize, following Boulder Station.
While the unions have a large influence over the state's hospitality industry, representing roughly 60,000 workers in Las Vegas and Reno, they have had limited clout at Station Casinos properties. A contract between Boulder Station, Palace Station and the unions failed to materialized over the years, and workers never paid union dues.
Union contracts have not been signed at any of the other five Station Casino properties that have voted for union representation since 2016: Palms, Sunset Station, Fiesta Henderson, Fiesta Rancho and Green Valley Ranch Resort.
A contract would have allowed workers to join the Culinary union's prized health care plan and make other changes within the property.
Khan argued that the union has been able to positively affect Palace Station workers, even without a contract in place. She cited a 2018 campaign to retain workers when Palace Station was undergoing renovations, as well as the union's current work with the Clark County Commission to give Station Casinos workers the right to return to their jobs.
Earlier this year, Station Casinos laid off roughly 39 percent of its full-time workforce as the tourism industry suffered under the pandemic. Medical, dental and vision benefits for these workers is set to end Sept. 30.
Khan said about 58 percent of Station Casinos workers within the union's bargaining unit lost their jobs with no right to return.
"When workers are recalled back to work, they are having to reapply as a new employee and are paid $3-$4 less per hour when they get the job," she said. "That isn't right."
Union's history within the property
Station Casinos operates 10 hotel-casinos in Southern Nevada. Four of those — Texas Station, Palms, Fiesta Henderson and Fiesta Rancho — have yet to reopen.
Three of the company's properties — Santa Fe Station, Red Rock and Texas Station — have not voted in favor of union representation. Employees at Red Rock Resort voted against union representation in December.
"We look forward to having the same great direct relationships with this group of Team Members (at Palace Station) as we have with our Boulder Station, Red Rock and Santa Fe Station Team Members," Finch said in the statement.
Khan said the Culinary union has filed unfair labor practice charges regarding the withdrawals at both Palace Station and Boulder Station.
"Station Casinos continues to waste time trying to bust the union," she said.
Employees at Palace Station originally rejected the union in October 2016, with the Culinary union falling just four votes short of winning representation. Union officials said at the time that they would seek a new election and accused Station Casinos of manipulating the vote by offering raises days before the election.
Five months later, Station Casinos agreed to settle an unfair labor practices complaint filed with the National Labor Relations Board and recognize Palace Station as a union property. Company officials said they agreed to the settlement to avoid a prolonged dispute.
Red Rock Resorts shares closed down 3.6 percent to $16.64 Wednesday on the Nasdaq.
Contact Bailey Schulz at bschulz@reviewjournal.com. Follow @bailey_schulz on Twitter.