Cybersecurity business ReliaQuest bringing tech talent to Nevada
Updated July 26, 2017 - 10:01 pm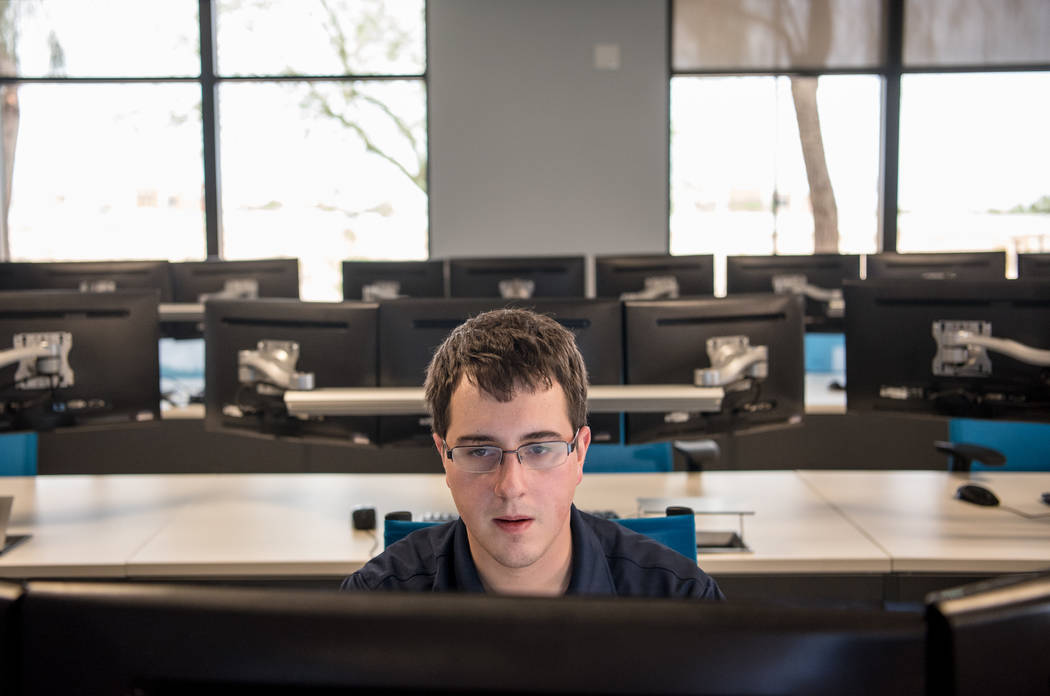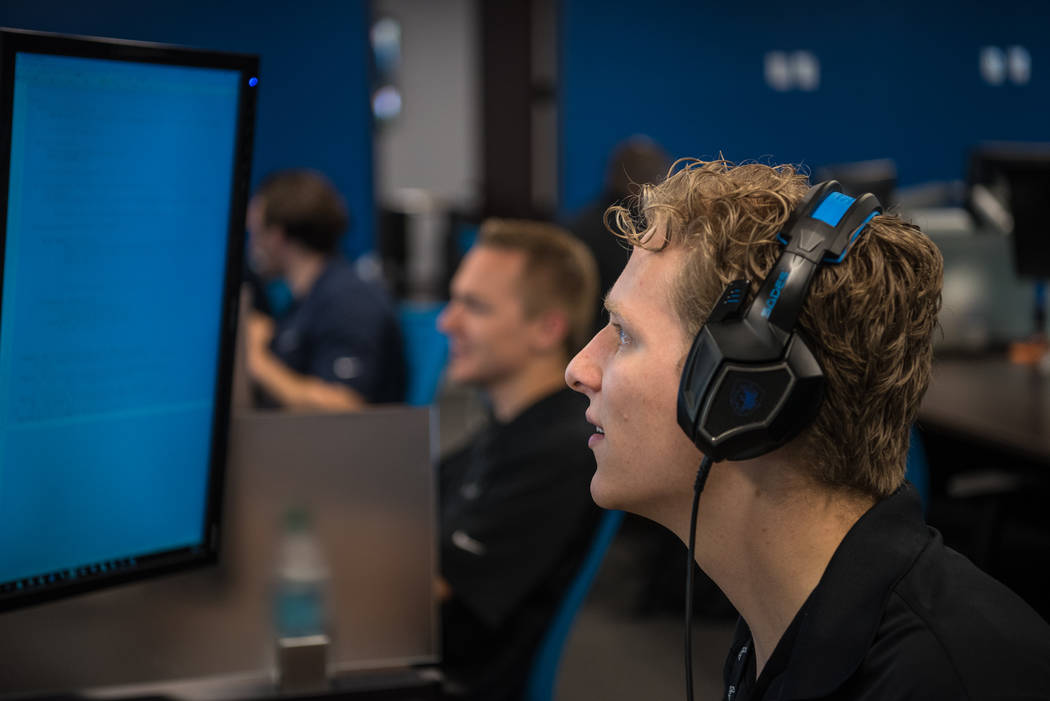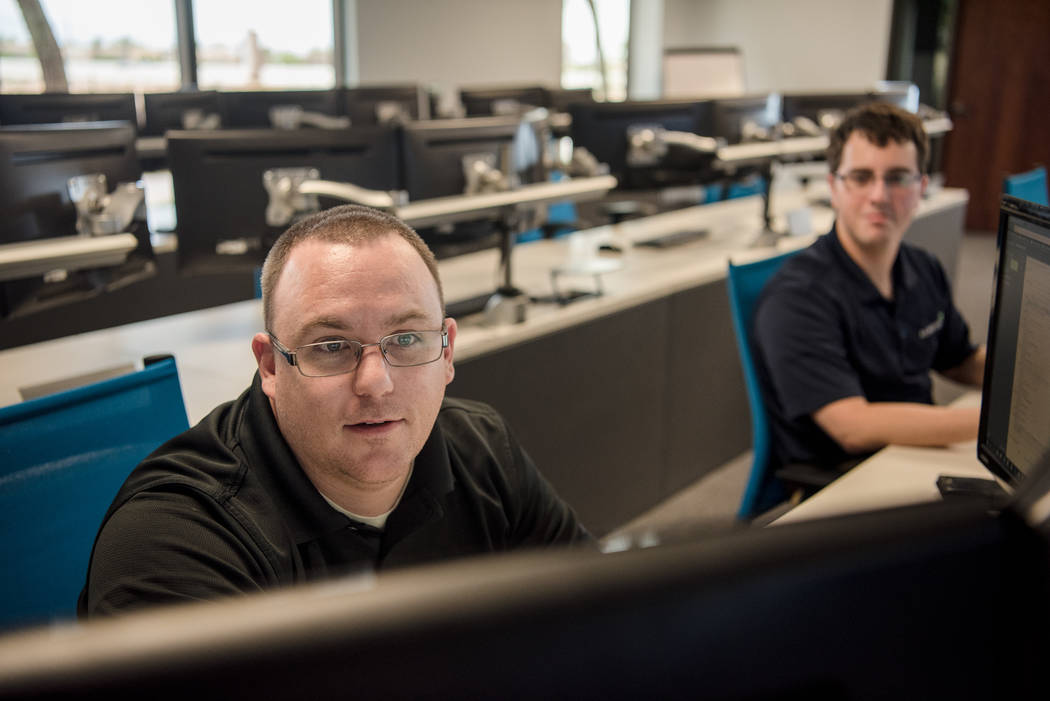 Fewer than two years after opening a branch in Las Vegas, a Florida-based cybersecurity company is expanding its local operation.
ReliaQuest currently has 50 Las Vegas employees. It plans to hire 50 more by the year's end and another 100 next year. The company did not provide information on its hourly average wage.
From the outside, ReliaQuest looks like a nondescript commercial office building near South Buffalo Drive and West Warm Springs Road. But on the inside, rows of employees with three computer monitors apiece line a large, open space.
Brian Murphy, CEO and founder of ReliaQuest, describes watching what happens on those screens as a good game of soccer.
"An attacker has to be right one time. Defenders have to be right every time," Murphy said. "Everybody likes to see a good goal scored, but it's also pretty exciting to see a goalkeeper make a good save."
ReliaQuest monitors cybersecurity and tinkers within client networks, trying to get more of their internal systems to be compatible with one another.
"Like, say you're trying to use a printer and it doesn't work with your computer because two different companies make those technologies," Murphy said.
Similarly, ReliaQuest works to make different cybersecurity tools within a client's operation talk to one another, so people monitoring their system can see more of what's going on.
The company has approximately 200 customers, including Fortune 1000 businesses and enterprise-level companies based all over the U.S., but none in Nevada.
Las Vegas is ReliaQuest's first office branch outside of its headquarters in Tampa. The company moved into Las Vegas in October 2015, initially occupying a 3,000-square-foot office space on Fort Apache and Russell roads. Last month ReliaQuest moved to its new Security Operations Center, which is four times the size of its old site.
Las Vegas will be a platform to pursue more Western-based clients, Murphy said, adding that the city was his first choice for an expansion because of its location.
ReliaQuest provides 24/7 service, and Las Vegas' many nonstop flight offerings and conventions make it easy to have face time with clients, he said. All of Murphy's customers come to Las Vegas two or three times a year for different conferences.
And Las Vegas is good for recruiting talent, Murphy said — though not necessarily local talent. Only 10 of ReliaQuest's 50 Las Vegas employees are local hires.
"There are a lot of military installations in and around the neighboring states," Murphy said, and there are "some solid programs being cranked" out of local universities.
The company was recruiting talent Thursday at an information and security conference called BSides at the Tuscany.
"Given that we hire so much from outside the state of Nevada, it's been really nice and a good place to sell as a good place to live," Murphy said.
That ratio of out-of-state to in-state hires isn't because of something lacking in Las Vegas' technology talent pool, he said. Rather, the company needs more time to understand the local talent landscape.
"We develop our own talent, so we don't necessarily need our employees to have security experience," Murphy said. "We want them to have information technology experience. So we need to understand all the different places that those people live and work."
Founded in 2007, ReliaQuest currently has about 200 employees in Tampa, with plans for additional hiring there as well.
Contact Nicole Raz at nraz@reviewjournal.com or 702-380-4512. Follow @JournalistNikki on Twitter.