New apartment complex opens in downtown's Fremont East district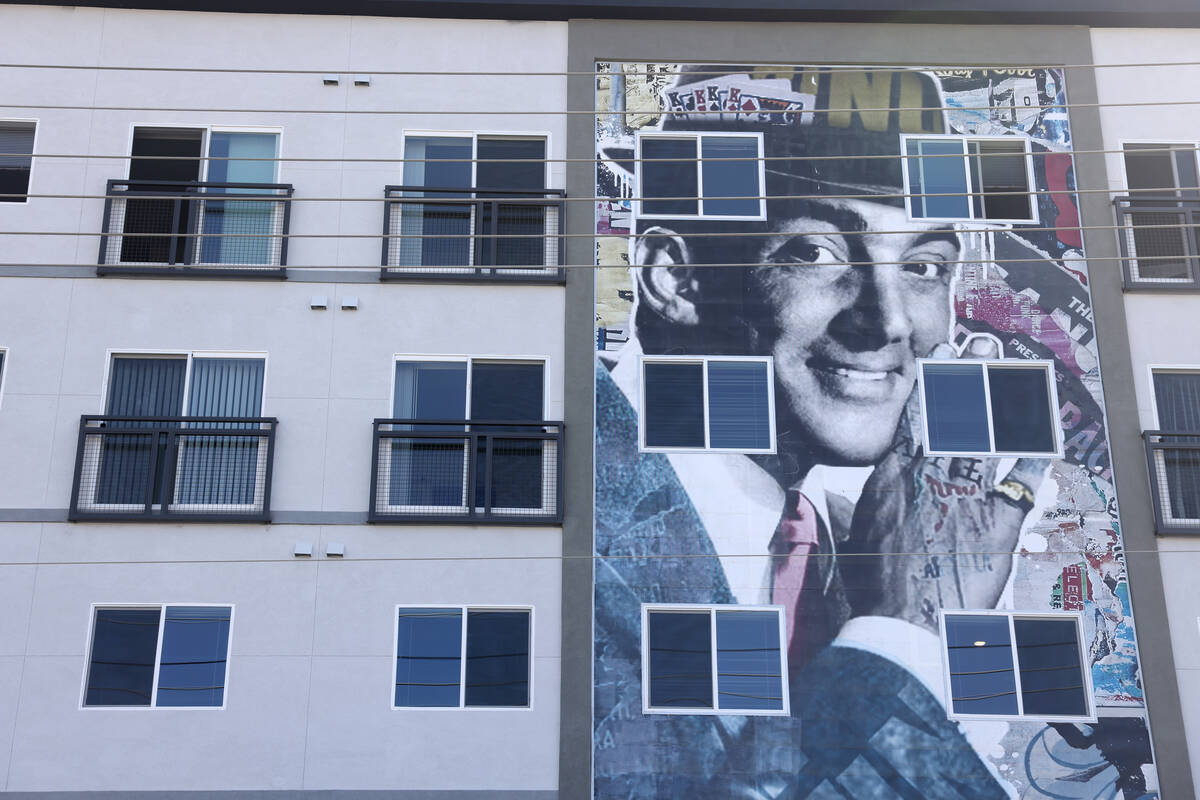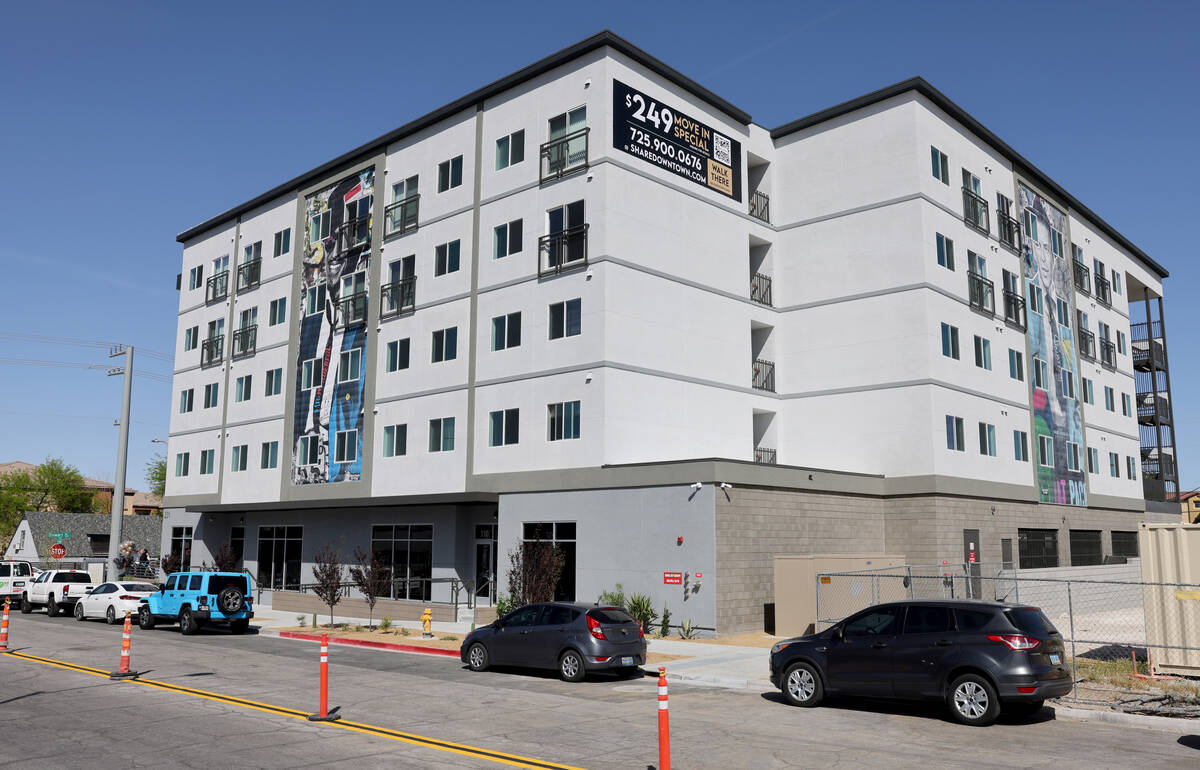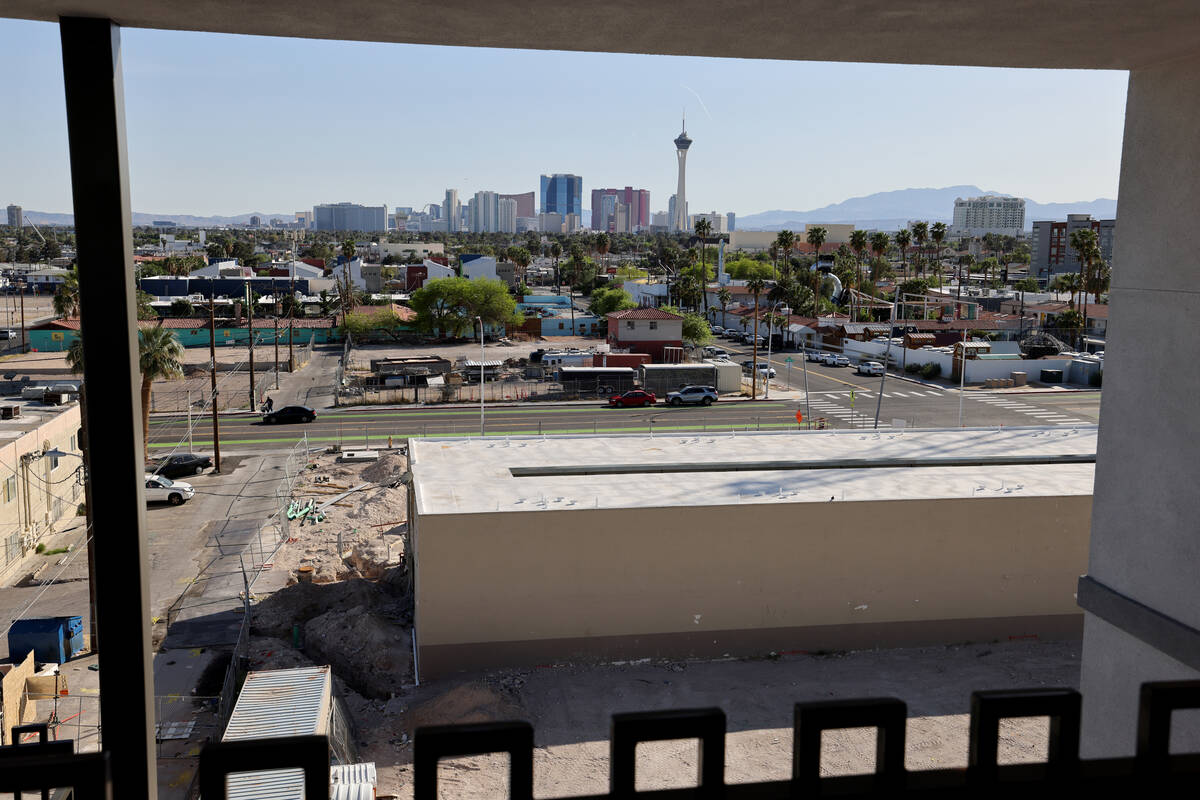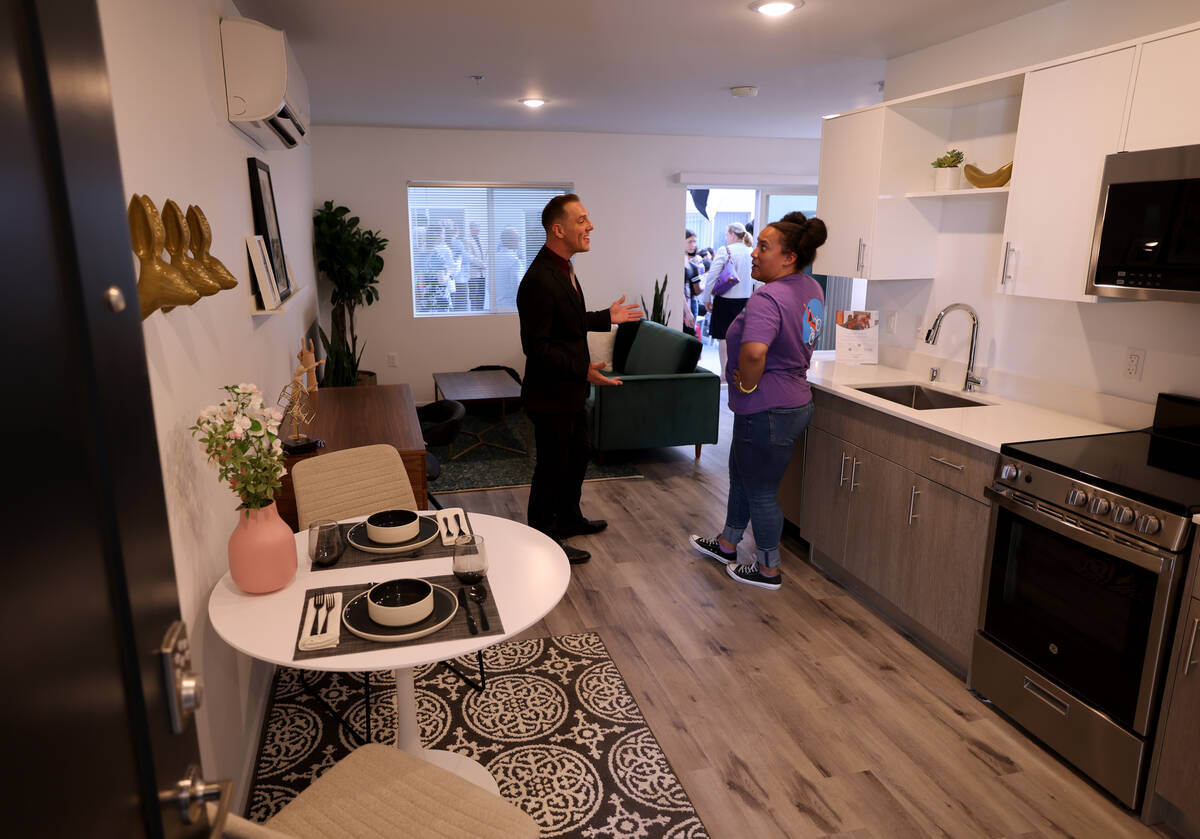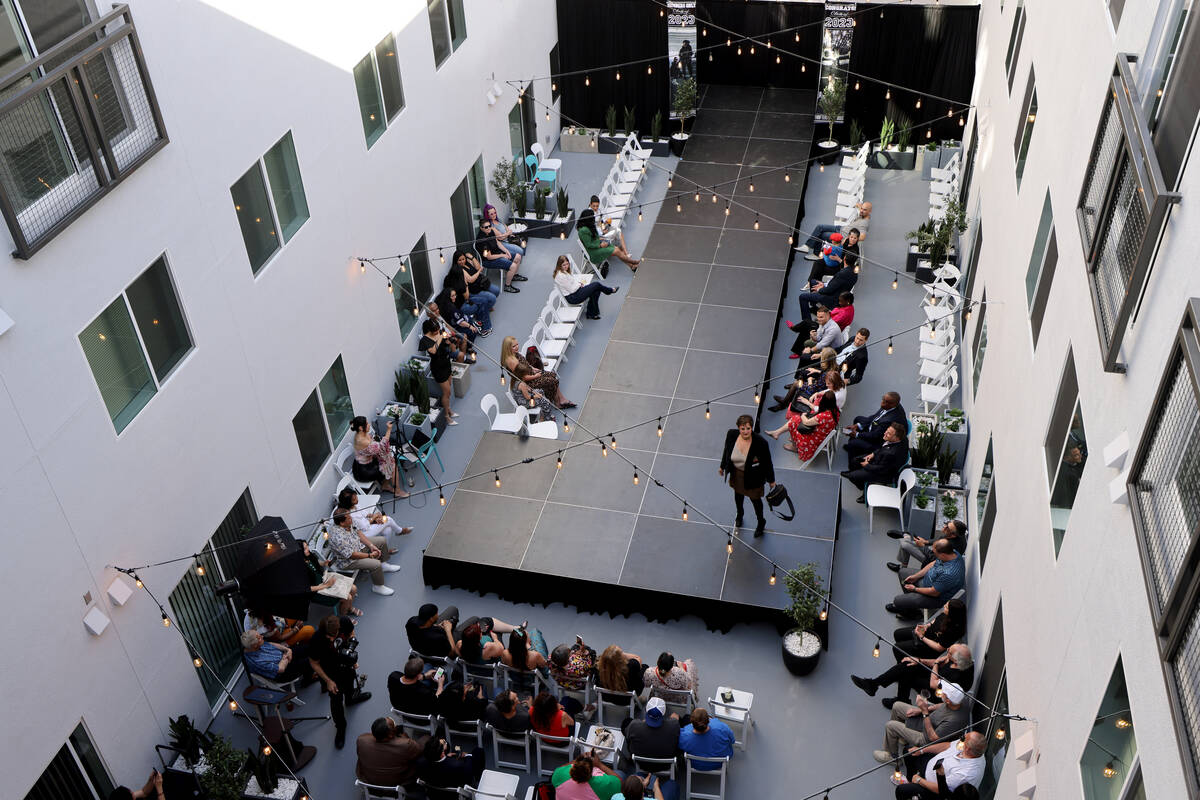 Developer Sam Cherry officially opened another shareDowntown-branded rental complex Wednesday in downtown Las Vegas.
A grand opening was held Wednesday afternoon at the new 84-unit, five-story apartment building at the southeast corner of Stewart Avenue and 11th Street, with Las Vegas Mayor Carolyn Goodman making an appearance.
Goodman spoke to a crowd of more than 100 people, who gathered for the opening, saying that "anybody who's smart, anybody who wants to be in the heart of the city" will want to be at Cherry's latest project.
The building's units are 480 square feet and monthly rent is an estimated $1,100. Cherry said the building is 30 percent leased. The complex in the Fremont East area also includes retail and restaurant space.
Cherry said the "apartments are a moment in time," and he wants his latest project to be "a part of the downtown renaissance."
The project is the second shareDowntown complex for Cherry. He opened his first outpost in the city's Arts District in 2020, which offers 63 units that are also 480 square feet each.
Cherry was 22 years old when he first met with then-Mayor Oscar Goodman to discuss his plans for that first project. Both men like to share the narrative of that session in the mayor's office on the 10th floor of the old Las Vegas City Hall in which Goodman quipped to Cherry: "If you're lying about this project I will throw you out of this window."
Fast forward several years and Cherry has opened his second apartment complex and will soon open a third location in the Historic Westside.
In October, the Las Vegas City Council approved an agreement with Cherry to open a five-story, 84-unit rental complex with 10,000 square feet of commercial space.
Contact Dave Berns at dberns@reviewjournal.com. Follow @daveberns2 on Twitter.