Increased number of women directors a win for Nevada, experts say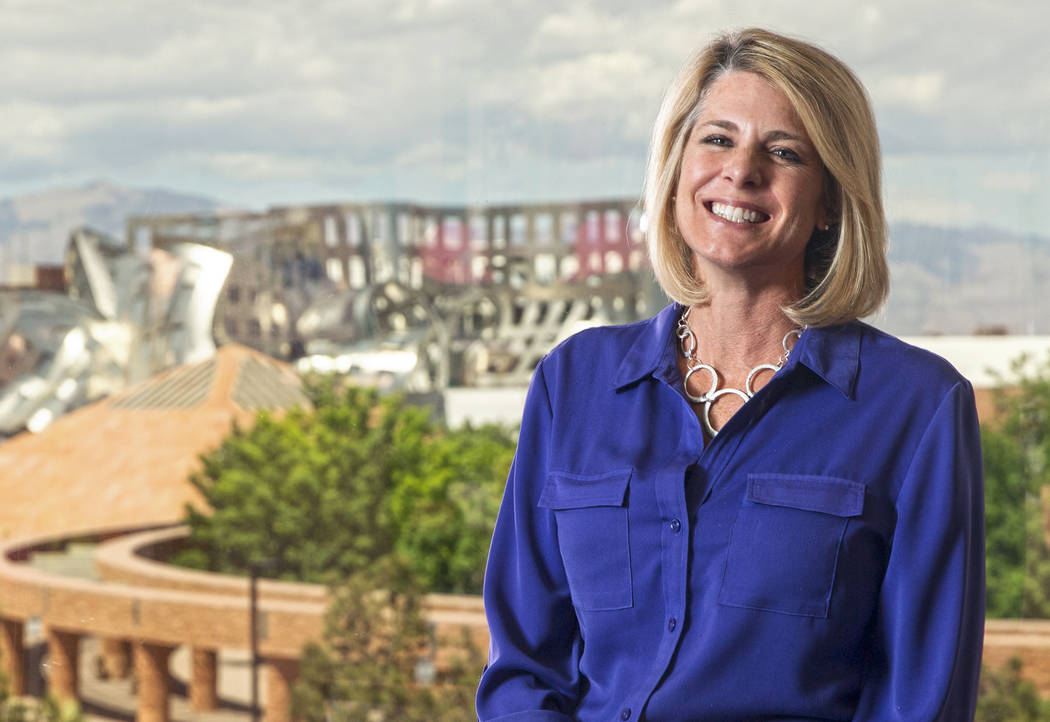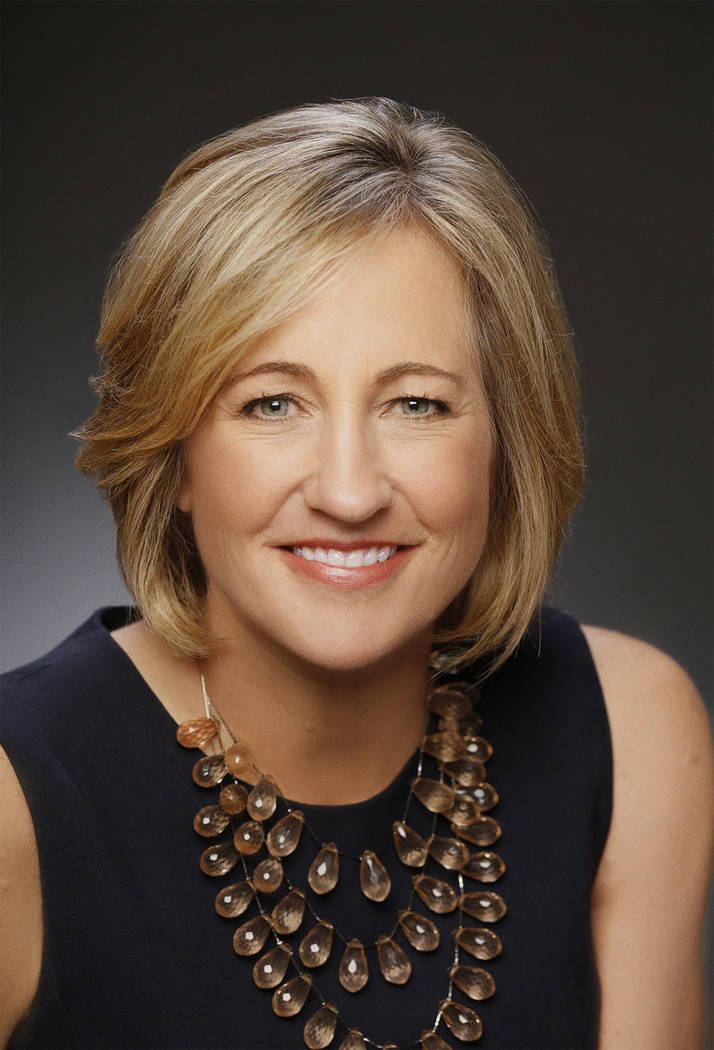 Tina Quigley can't remember how many nonprofit boards she's been on. At this point, there are too many to count.
Today, she juggles a full-time job with positions on four nonprofit boards. Her calendar fills up fast, but she said it's good preparation for the next step in her career: serving on a corporate board.
Quigley, the general manager of the Regional Transportation Commission of Southern Nevada, said her public sector experience can help local companies better navigate the government sector.
There will be at least one major difference when she makes the jump.
"On the nonprofit boards, I am never the only woman in the room," she said.
In 2016, women held only 21.2 percent of seats on the boards of S&P 500 companies, according to a study from Catalyst, a nonprofit advocate for women in business. In Nevada, the percentage seems to fall even lower. According to the National Association of Corporate Directors, only 35 women who live in Nevada serve on the boards of publicly traded companies, compared with 245 men.
In response to an evolving era and movements like #MeToo, corporate boards are increasingly addressing that gap — and for good reason. Gender parity on boards can do more than just promote equality. It can offer companies competitive advantages, experts say.
"There's no doubt that it's going to create a positive correlation with the valuation of a company at the end of the day," said Don Snyder, a board member of Western Alliance Bancorporation, Switch Inc. and Tutor Perini Corp. and chairman of The Smith Center for the Performing Arts. "Meeting earnings expectations (is) essential, but there are always the intangibles or the moral quality factors that put positive feelings in an investor's mind. So it is going to drive share prices dramatically."
Companies will have to do more than just add one woman to their boards to make a difference, said Jan Jones Blackhurst, a Caesars Entertainment Corp. executive who currently sits on the U.S. Chamber of Commerce board.
"You need enough women to have a voice. One woman usually won't do it," she said. "Thirty percent will change the dynamic."
Some investment management companies are also encouraging change. In February, money manager BlackRock called for companies to have at least two female directors.
The company said visible diversity in leadership results in competitive advantages and better decision-making.
"Boards with a diverse mix of genders, ethnicities, career experiences and ways of thinking have, as a result, a more diverse and aware mindset," Larry Fink, BlackRock chairman and CEO, said in his annual letter to CEOs. "They are less likely to succumb to groupthink or miss new threats to a company's business model. And they are better able to identify opportunities that promote long-term growth."
Addressing the gap
Las Vegas' six largest gaming employers — MGM Resorts International, Boyd Gaming Corp., Wynn Resorts Ltd., Caesars Entertainment Corp., Las Vegas Sands Corp. and Red Rock Resorts — have increased the number of women on their corporate boards from 14 percent to 20 percent combined within the past three months. In February, eight of 57 board members were women; now 12 of 60 board positions are held by women.
Still, the numbers aren't where they need to be, said Shilpa Phadke, vice president of the Women's Initiative at the Center for American Progress, a left-leaning policy institute based in Washington, D.C.
"Women are the majority of the U.S. population, but they're behind in representation in leadership positions," she said.
Rose McKinney-James, a corporate board member for MGM Resorts since 2005, said she's started to see a change in perspective from hiring boards, with many now prioritizing skills over former titles.
"Today, more boards look for business experience from academia, skills in the legal or accounting arena, entrepreneurs and, in my instance, regulatory experience," she said.
McKinney-James was formerly a Commissioner with the Nevada Public Service Commission.
The MGM Resorts board added a fourth woman in March.
Wynn Resorts Ltd. added three female directors in April, just months after allegations of sexual harassment and misconduct emerged against the company's founder, Steve Wynn. The company plans to appoint additional board members this summer.
Pat Mulroy, who served as the board's only female director before the recent additions, said the new board members will bring better versatility to Wynn Resorts and provide better opportunities for shareholder value.
"Because of the diversity of markets Wynn is in, I think it will be an enhancement," she said. "It will look much more in line with a global corporation of the 21st century."
Caesars Entertainment currently has zero women on its board, but spokeswoman Jennifer Forkish said the company is "committed to increasing female board membership going forward."
Las Vegas Sands currently has one woman out of 11 board members.
"Anyone following the news has to acknowledge the important discussion taking place right now and the implications for all of corporate America, but our board and senior executives have been having conversations about these topics prior to any of these current events unfolding," Las Vegas Sands spokesman Ron Reese said. "We continually assess the board composition to ensure we have the right representation to best lead the company."
Boyd Gaming, which has three women on its 11-person board, is not currently looking to bring in a new director, but David Strow, the vice president of corporate communications, said the company has been prioritizing diversity at every level of its organization.
Red Rock Resorts has five male board members and no female directors. Spokeswomen for Red Rock Resorts did not return a request for comment.
'Active conversations'
Snyder said the focus on gender parity is more palpable than ever.
"Every board that I serve on right now, we have active conversations with regard to this issue," Snyder said.
When Switch was looking to appoint a member to its six-person boardroom in 2017, the directors knew they wanted to hire a woman.
"It wasn't even a subject of hard conversation. It was something we all recognized was needed," Snyder said.
Switch's first and only woman board member, Kimberly Sheehy, joined in December. She formerly served as chief financial officer for data center real estate investment trust CyrusOne and information technology security company StackPath.
"She brings wonderful skills and happens to be a woman," Snyder said. "We don't consider the number of female board members that we have to be a token measure. We consider it to be a step forward."
For several other public boards off the Strip, the percentage of female directors is similar.
At Las Vegas-based Allegiant Travel Co.'s quarterly board meetings, Linda Marvin, the former chief financial officer of the company, is the only woman who sits on its six-member board.
"I am pretty much what would be considered as a traditional cookie-cutter board member in that regard, having had C-suite experience," Marvin said. "The only difference between me and the rest of the board I serve on is that I'm the only female."
She said she tries not to pay attention to "that one distinction."
"I'd love to have more women around the table," she said. "As more and more people start to get access to C-suite spots, we will see more women stepping into the board room eventually."
Southwest Gas Holdings Inc. has one woman on its 10-member board. Company spokeswoman Sonya Headen said she expects the company to increase female representation in coming years.
Both Remark Media Inc. and Live Ventures Inc. have no women on their boards. Spokesmen for these companies did not respond to a request for comment.
Achieving gender parity will take time, Snyder said. Many board members hold their seats for three years at a time, so it could take years before any major progress shows.
Mentors
Aside from prioritizing skills over former titles when hiring board members, another way to help close the gender gap on corporate boards could be through mentorship, Snyder said.
"To share that experience in a mentoring capacity is an important part of the process, particularly for anyone who is new to corporate board service," he said.
Quigley calls Snyder her mentor; the two meet regularly to talk about her professional goals. She said that while many men work hard to get on board seats, they could have a natural mentorship advantage over women.
"Their peers to some extent are their mentors already," she said. "They go out and have cocktails and probably talk to people who are board members. And I haven't been exposed to that bubble, so I will need to make concerted steps to develop those same types of exposure."
She said she is working to become as educated as possible on what it means to be a responsible corporate board member and how she will bring value.
Knowing that she will likely be one of few women in the room, she is also preparing herself to be more assertive.
"When I am the only woman in the room, I almost feel this responsibility, this obligation, to speak up to share my ideas," she said.
The Review-Journal is owned by the family of Las Vegas Sands Corp. Chairman and CEO Sheldon Adelson.
Contact Bailey Schulz at bschulz@review-journal.com or (702)383-0233. Follow @bailey_schulz on Twitter.