JP Morgan opening its first commercial bank in Nevada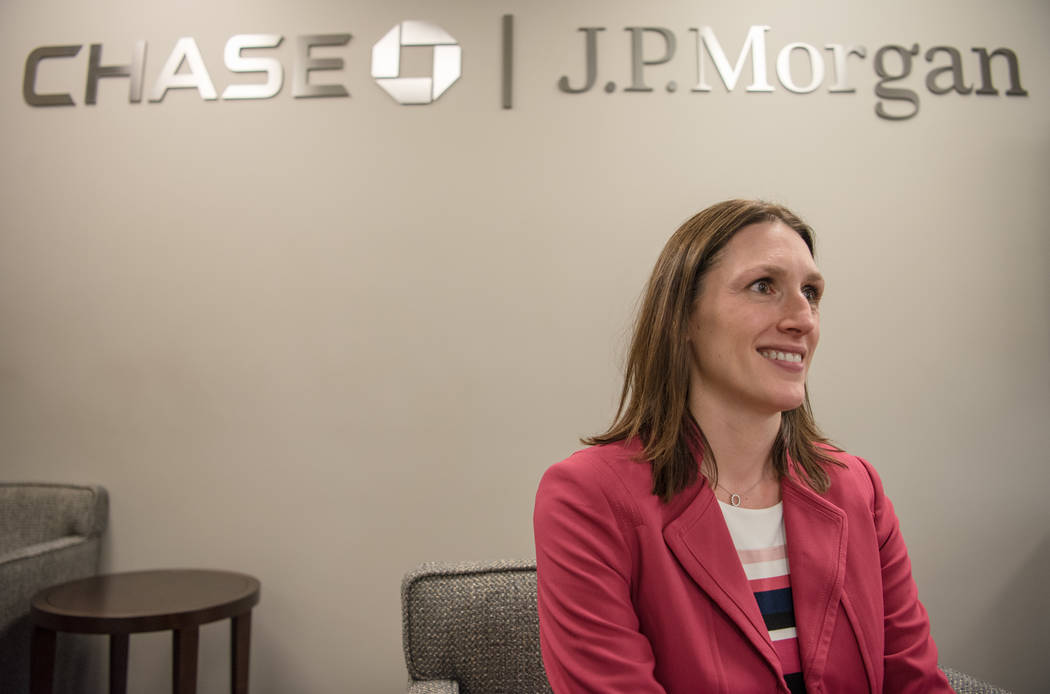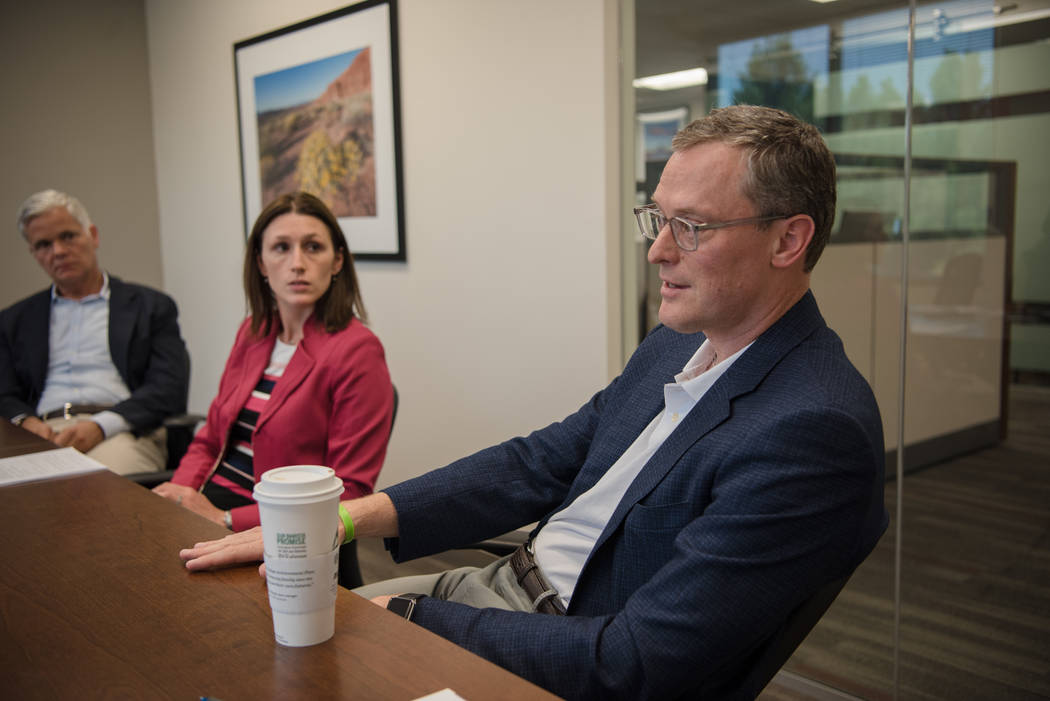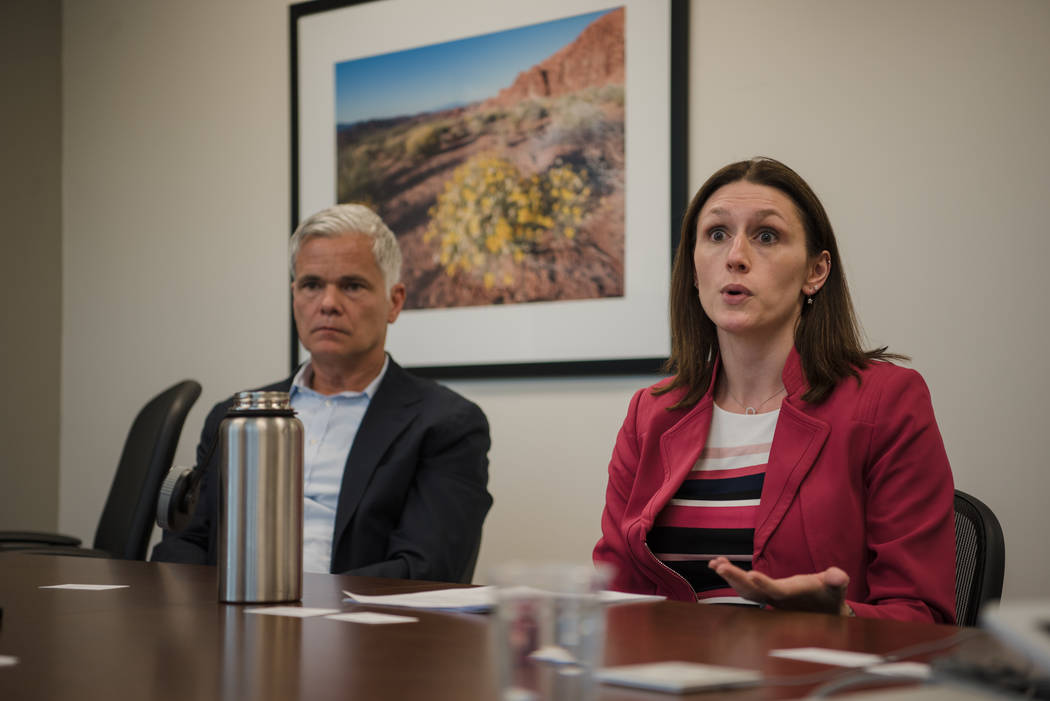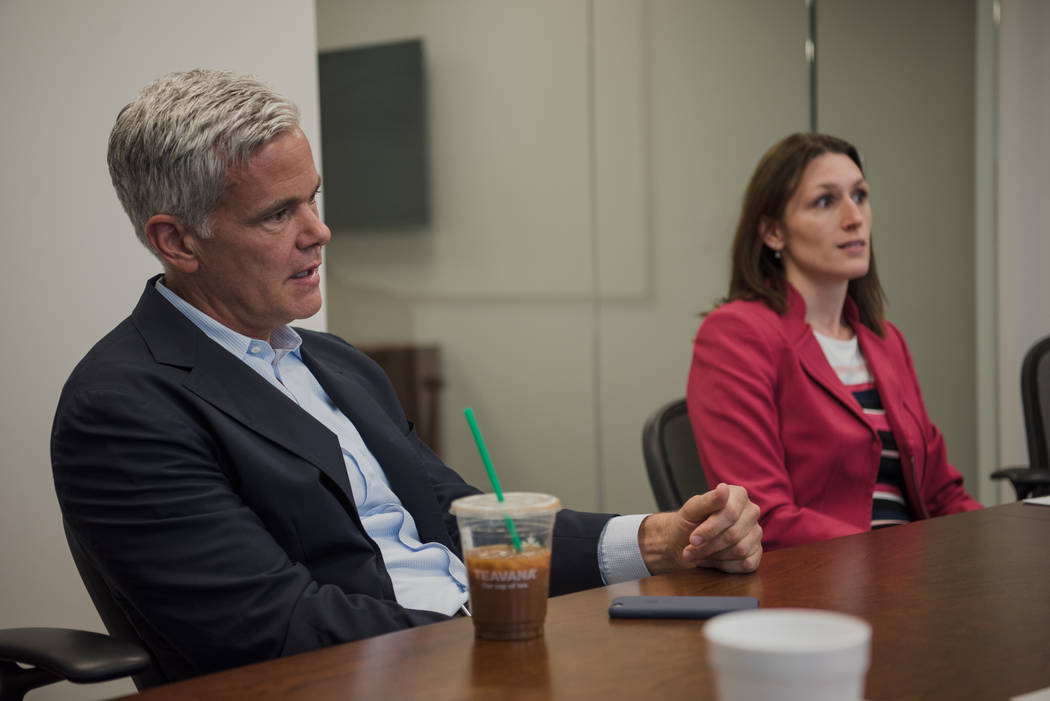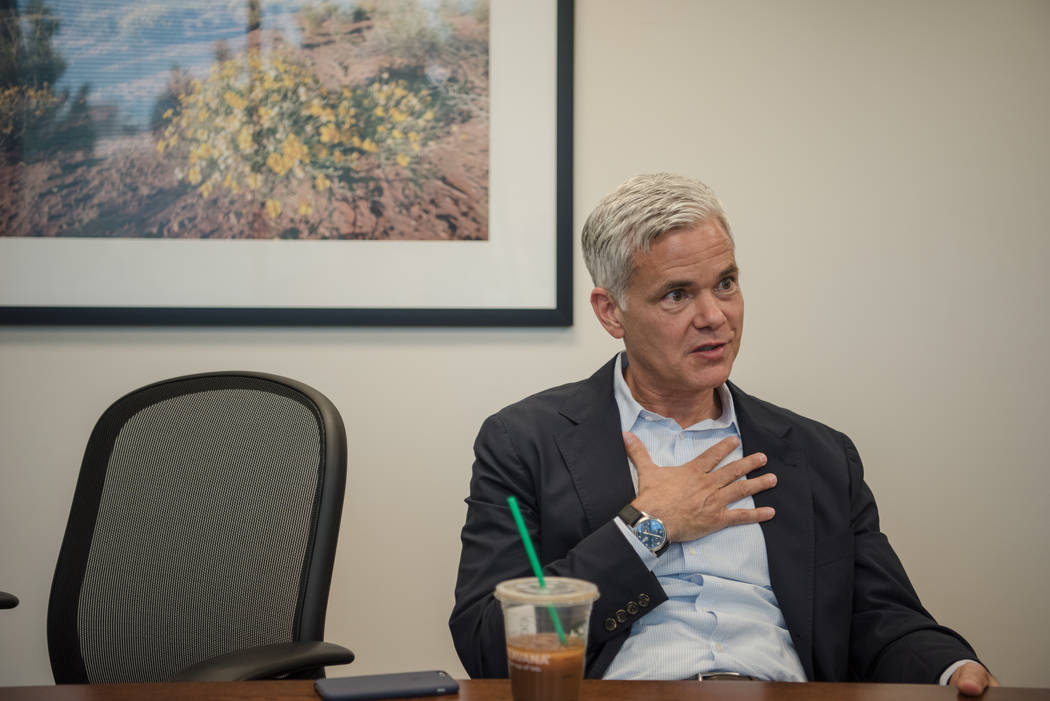 Nevada's commercial banking space is heating up.
JPMorgan Chase, the nation's largest lender by assets, opens its first commercial banking arm in the state Thursday to service the companies generating between $20 million and $500 million in annual revenue.
The banking giant set up shop at 3770 Howard Hughes Parkway, a business district where other financial firms are located. Company executives said they aim to get a slice of what they see as expanding business potential.
"This is an exciting place to be doing business," said Doug Petno, JPMorgan Chase's CEO of commercial banking. "You can see that with the influx of people moving their headquarters here."
Megan Ackaert, leading the new team in Nevada as market executive for Nevada's middle market banking and specialized industries, said the company is also impressed with the state's diversification efforts, and wants to work with entities like the Las Vegas Global Economic Alliance to continue to support that effort.
Jeremy Aguero, a principal at Las Vegas-based Applied Analysis, said more than 9,000 new private sector businesses have opened their doors since 2011, including major companies like Tesla and Amazon.
"JPMorgan will benefit from the fact that the number of businesses that will be here in 2018 will likely be more than in 2017," Aguero said, "And when businesses relocate here, those are going to be companies looking to establish local banking relationships."
Slicing the pie
Petno said the company's market research suggests there is "a lot" of opportunity for commercial services targeting companies that generate at least $20 million in annual revenue.
"It's big enough to know there's enough fertile ground," he said, adding that the city and state are only going to grow, and now the banking giant will be equipped to serve a company "at every stage."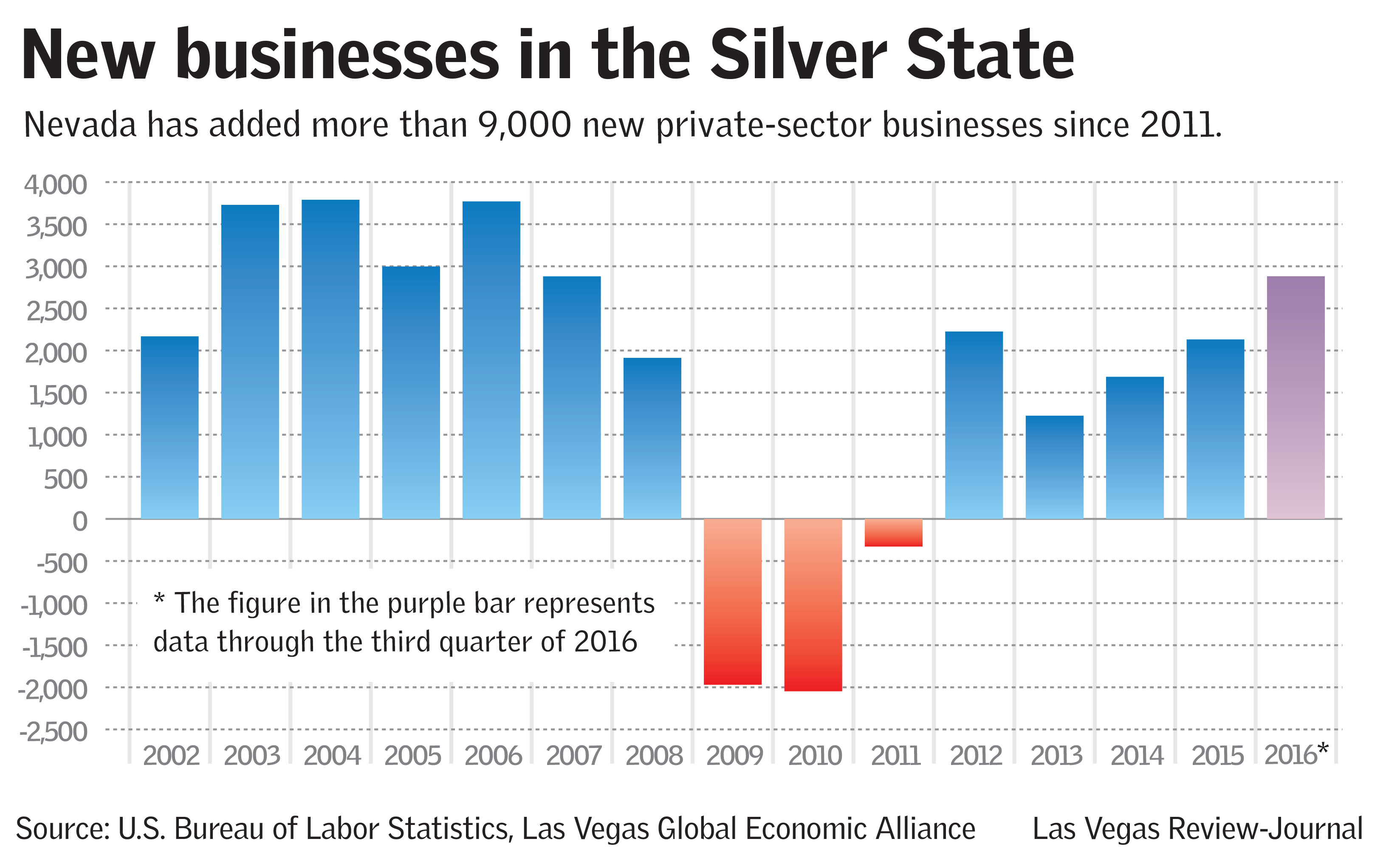 JPMorgan Chase has been serving local clients in that revenue range with a team based out of Phoenix.
A new local team in Las Vegas will help to build rapport with new clients, he said.
Why Las Vegas
Las Vegas is a good place to do business, he said, adding that the company likes the local government, the business climate, the types of businesses that are here, and the increased level of philanthropy taking shape in the state.
Local companies stepped up their philanthropic giving in 2016 by over 8 percent compared with 2015, according to a February report by the Moonridge Group, a philanthropy consulting firm based in Las Vegas.
JPMorgan will face tough competition from its largest rivals, Wells Fargo and Bank of America, which both have a long and significant presence in Nevada.
Bank of America entered the state when it bought Bank of Las Vegas, once run by E. Parry Thomas, in 1992.
Contact Nicole Raz at nraz@reviewjournal.com or 702-380-4512. Contact Todd Prince at tprince@reviewjournal.com or 702-383-0386. Follow @toddprincetv on Twitter.
Banking history
JPMorgan Chase entered the Las Vegas market in 2009, operating substantial consumer and business banking in Nevada since.
The company services around 50 million U.S. consumer housholds, with 1 million consumer clients in Nevada, Petno said. The company also has around 57,000 small business clients in Nevada along with 48 branches in Las Vegas and at least two branches opening in Reno later this year.
"It's an important market for our company," Petno said.