Las Vegas is testing ground for online car buying tools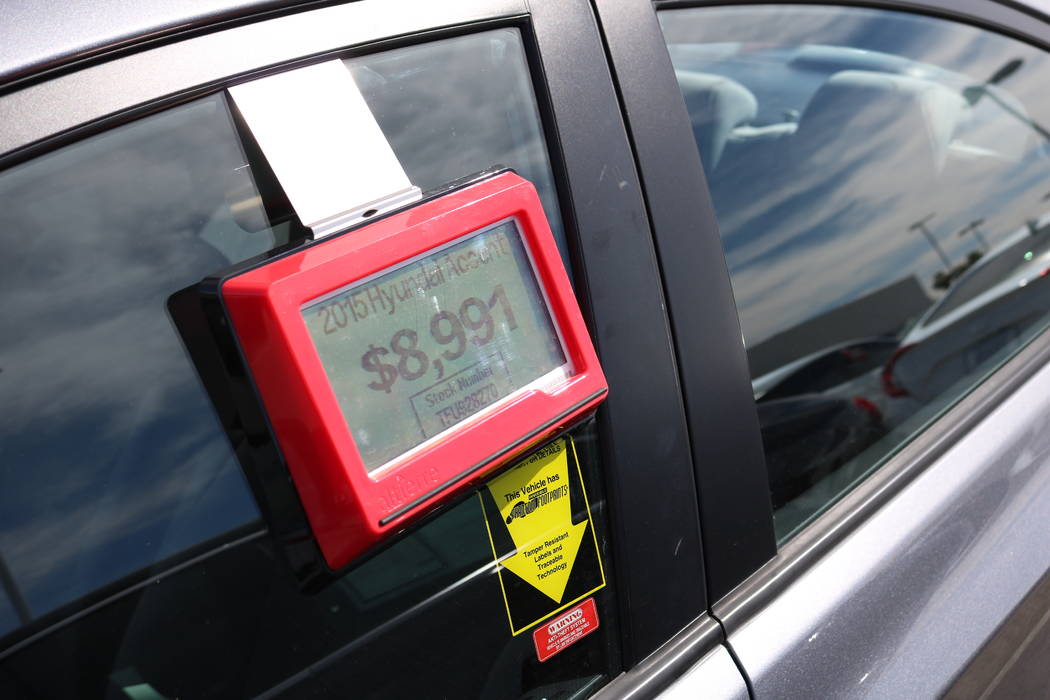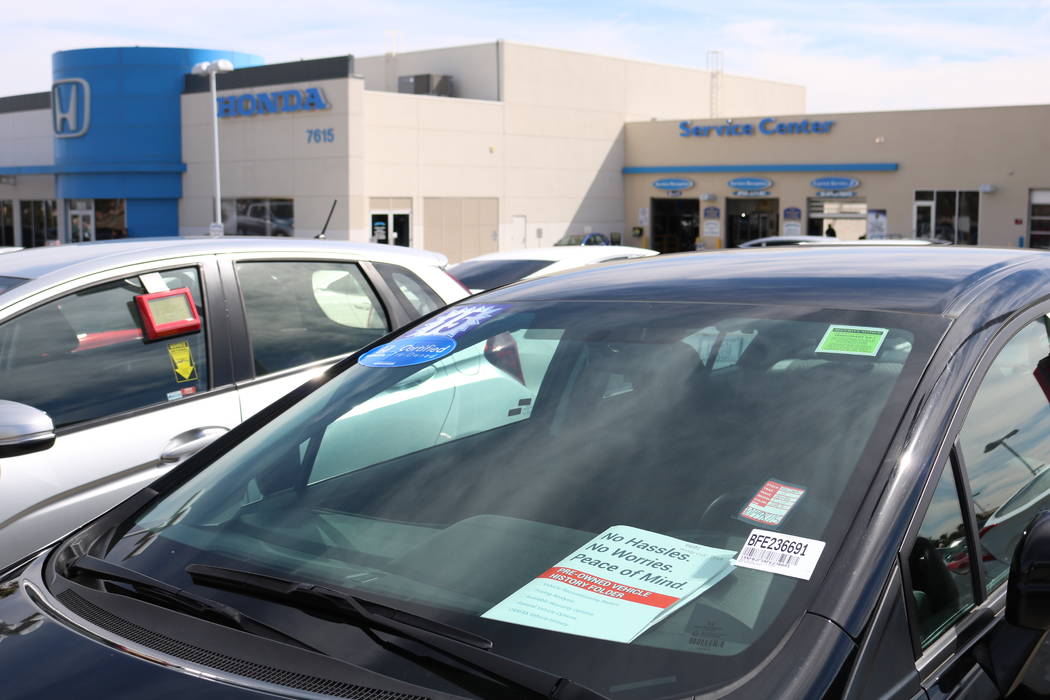 The automotive wing of Cox Enterprises has chosen Las Vegas as a test market for new online services to cut time out of car purchases at dealerships.
Cox has introduced the new features to its online car marketplace Autotrader.com for new and used cars at 24 local dealerships.
Later this year, the company will add them to its car value researcher Kelley Blue Book and franchised dealership websites supported by Cox's Dealer.com.
The company hopes its new Accelerate tools cut time spent at Las Vegas car dealerships, said Mike Burgiss, vice president of digital retailing for Cox Automotive.
More than 10,000 cars, or 43 percent of the inventory on Autotrader for Las Vegas, will have the following options for view:
■ Trade-in value
■ Financing programs
■ Monthly payments based on offer price, credit score, financing terms, discounts, incentives, rebates, taxes and fees
Customers can spend at least two hours at dealerships until they get to the numbers part of buying a car.
Burgiss said the new services won't take business away from dealerships, because customers will still have to go to the dealership to make the final signature.
"We're not replacing what they do today," he said. "This is a new way to get customers into a purchase."
Customers can even pay deposits by credit card and schedule an appointment for a test drive, according to a statement.
The benefit of testing the new online services in Las Vegas is a more accurate read in analytics before the company rolls out the services in other markets, Burgiss said.
Cox Enterprises, also the owner of TV and internet provider Cox Communications, is based in Atlanta.
Burgiss declined to say how many customers Autotrader and Kelley Blue Book serve in the Las Vegas area. The new Accelerate features will roll out in other cities later this year.
"Vegas is the market to help us learn and tune the program for a nationwide launch later this year," he said.
Randy Aulicky, who handles marketing for pre-owned, luxury and sports car dealership Vegas Motorcars, said AutoTrader invited the dealership to try the new marketplace features about three weeks ago.
The benefit to Vegas Motorcars, which sells around 50 cars a month and has fewer than 10 employees, will be engaging with potential customers early enough so that they are more likely to buy a vehicle.
"We've gotten a few leads from this service but have not put any deals together yet," he said.
The role of salespeople in making a customer comfortable with a purchase doesn't change as more online services appear for car dealerships, said Bill Bosnos, general sales manager of Team Ford Lincoln. Instead, less time is spent gathering information on the person and looking at cars.
"The biggest issue we face at the dealership is time," Bosnos said. "Our customers tell us that it takes too long to buy a car. There are many moving parts to the car-buying process, and we saw this as an opportunity to try and save some time for our customers."
Cox isn't alone in moving some of the car purchasing routine to the internet. Online car dealer Carvana started allowing Las Vegas area customers to use its website in October.
The company has about 7,000 vehicles available for next-day delivery, with physical locations for the cars in seven cities.
The online marketplaces reflect a trend in auto retail toward efficiency, which means finding more ways digital tools can save customers time, said Mike Blasky, a spokesman for motor club federation AAA.
Outside of dealerships, AAA itself has been marketing a service where local branches inspect cars and list them on online marketplaces like Craigslist or Facebook.
Each branch with the service will let potential buyers test and register the car on site.
The service is only in San Jose, California, for now, Blasky said. But AAA plans to expand.
Contact Wade Tyler Millward at wmillward@reviewjournal.com or 702-383-4602. Follow @wademillward on Twitter.