Movie theater and shopping complex planned near Las Vegas IKEA
December 7, 2017 - 4:53 pm
Updated December 7, 2017 - 6:45 pm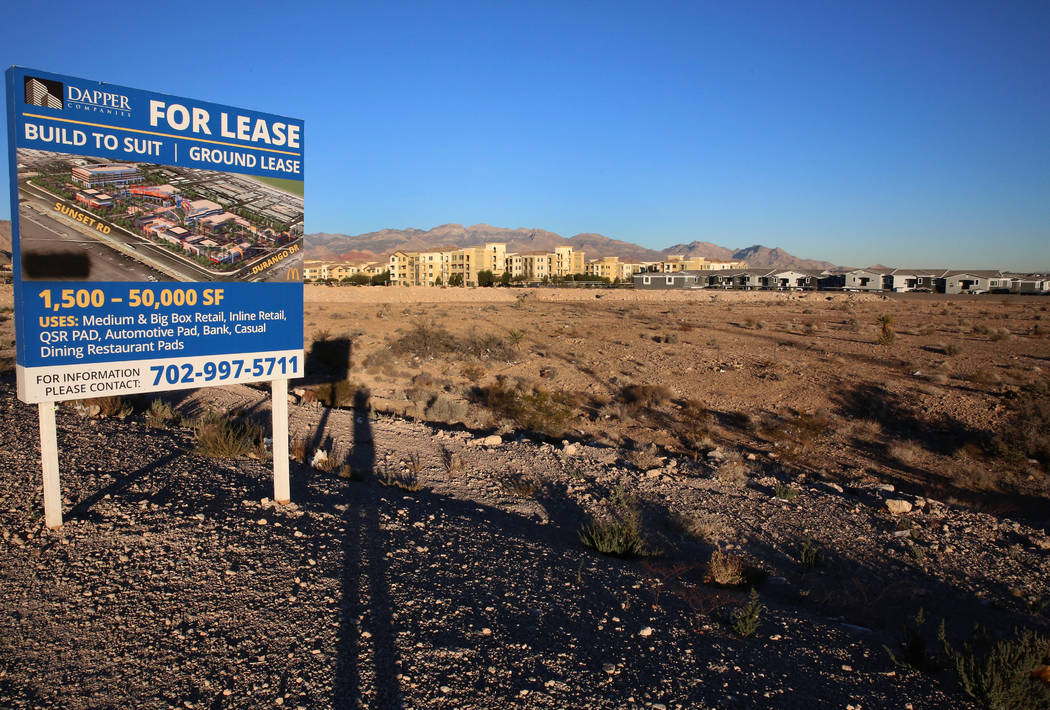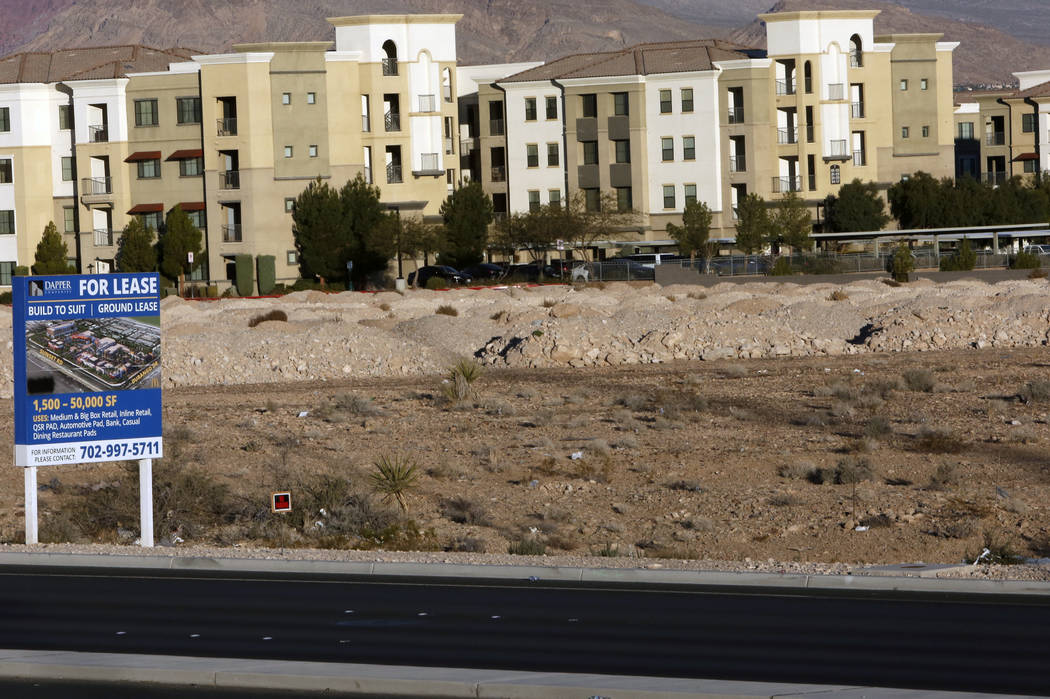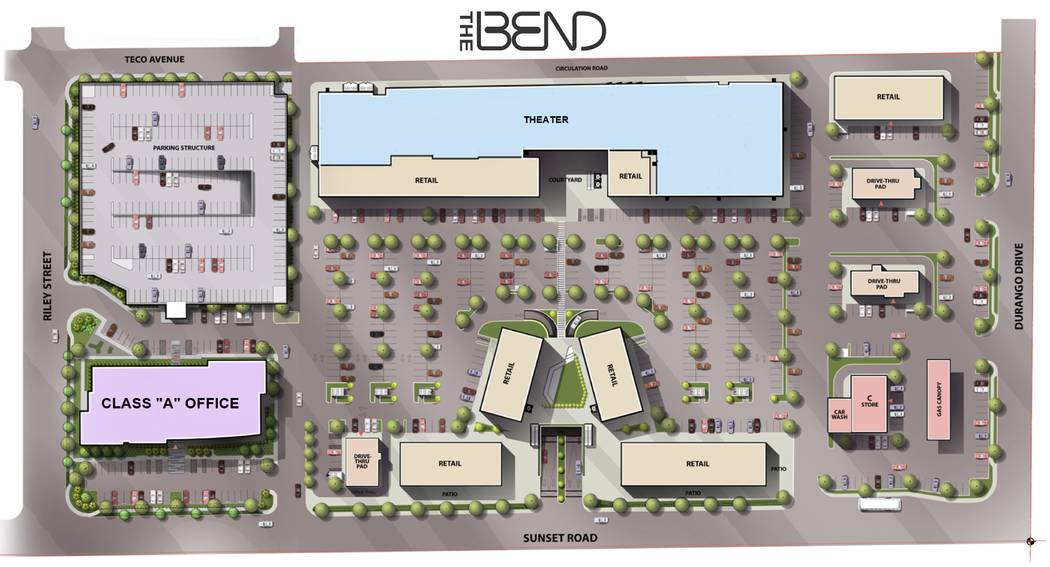 A retail and office project with a movie theater could soon be taking shape across the street from IKEA.
The project, called The Bend, would span about 17.5 acres on Sunset Road between Durango Drive and Riley Street. Developers are planning roughly 200,000 square feet of retail, including a 13-screen Galaxy Theatres cinema, and a five-story office building.
If built, the project would bring entertainment and shops to the southwest valley, perhaps the fastest-growing area of Las Vegas.
It also would pump more construction into a pocket of town where other development plans never materialized, including an apartment complex by Peter Lik, the self-proclaimed world's most famous photographer.
The Bend would be developed by three Las Vegas real estate investors: Dapper Cos. owner J Dapper, who holds about 9.7 acres and would build the movie theater and other retail space; MagnuM Opes Corp. owner Michael Panciro, who has 4 acres and would construct the office building and a two-level garage; and Dr. Dhaval Shah, an infectious-disease specialist whose 3.8 acres would also have retail, a site plan shows.
They have been working together on The Bend's overall design but plan to retain separate ownership, the developers say. They aim to break ground next year and finish in 2019.
The Bend's name is a spin on The Curve, a failed high-rise project from the bubble years that was supposed to be built across the street. The 215 Beltway curves there, and many people in real estate refer to this area as "the curve."
"We're hoping to hijack that," Dapper said. He'd like the area to eventually be known as The Bend.
Dapper said that he is in talks with eateries and other prospective tenants, and that he is close to signing a lease with Galaxy Theatres.
Galaxy President Rafe Cohen on Thursday confirmed that he is in talks to open a 13-screen theater at The Bend, but said: "We haven't finalized anything, let me just say that."
He said he wants to finalize things before making an announcement but added that he looks forward to The Bend coming to fruition.
The Bend would be built across Sunset from the 351,000-square-foot IKEA furniture store, which opened last year. Walker Furniture has announced plans to build a 150,000-square-foot store next to IKEA, and documents filed with Clark County showed plans for retail and restaurant buildings and a four-story hotel right nearby.
Still, other plans in the area have come and gone.
The Curve was supposed to have two 18-story luxury condo towers and retail and office space. But it wasn't built, and the site changed hands through foreclosure during the recession.
Panciro said he looked to build two office towers on his portion of The Bend before the market crashed last decade. Also, Las Vegas and Irish developers teamed up during the boom years to build Sullivan Square at the southeast corner of Sunset and Durango. But their high-rise project flopped, leaving a giant hole in the ground.
In 2015, landscape photographer Peter Lik acquired what's now Dapper's site and pursued plans for a 286-unit apartment complex, records show. But he never built it and sold the site to Dapper last year.
Lik, who has galleries on the Strip and elsewhere, told The New York Times in 2015 that he is "the world's most famous photographer, most sought-after photographer, most awarded photographer."
After the Las Vegas Review-Journal asked to speak with Lik about his apartment project this week, his national sales director, Jeremy Meeter, said in an email: "Mr. Lik has no comment on the matter."
Contact Eli Segall at esegall@reviewjournal.com or 702-383-0342. Follow @eli_segall on Twitter.