Nevada business owners not alone in struggle to find skilled labor, economist says
September 14, 2016 - 4:48 pm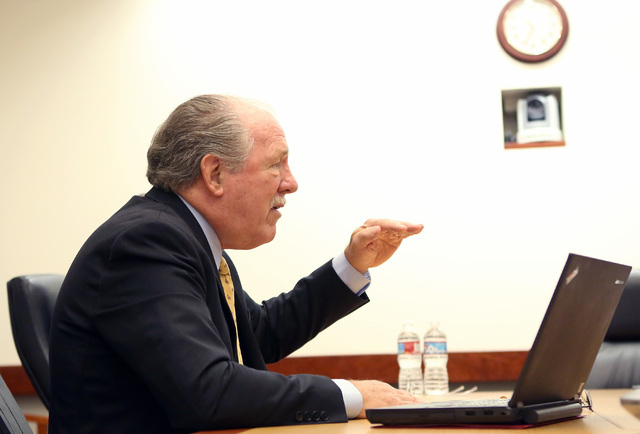 Nevada business owners aren't alone in their struggle to find skilled labor.
"This is the first time we've seen 'locating qualified employees' crack into the top ten (concerns for small businesses nationally)," said William Dunkelberg, chief economist for the National Federation of Independent Business, who will address about 40 Nevada business owners at an NFIB luncheon on Thursday at Bahama Breeze restaurant.
While workforce development takes time, Nevada business owners will continue to attract the labor it needs in the short term, he said, because of the state's low cost of living, lack of a state income tax and population growth.
Nevada is also poised to have a long-term competitive advantage to California, he said.
"California is making it impossible for anybody but the people in San Jose to live there very well," he said, referencing the high cost of living and business environment.
As the cost of living rises, more Californians will likely relocate to Nevada but still work in California, he said.
"As long as the economy is good then the house prices in San Francisco will continue to go up, which means rents will go up, and you'll see changes in the distribution of business that can survive there," he said. "From Nevada's point of view (people living in Nevada to work in California) is a plus. If they live here, then they they pay taxes here; they spend their money here."
More businesses will also likely to chose to relocate and/or expand to Nevada instead of California, he said, because of their minimum wage, which is slated to rise to $15 an hour by 2022 for businesses with more than 25 employees, and by 2023 for smaller businesses.
Along with these local trends, Dunkelberg is slated to speak to Nevada businesses about national trends.
The September NFIB Small Business Optimism Index found that business owners, nationally, are not expanding, not able to fill open positions and are feeling uncertain about the economy.
"From a statistical point of view, uncertainty is largest when political candidates are tied in the polls," Dunkelberg said.
As a result of that political uncertainty businesses in Nevada, and across the country, are not not making capital capital expenditures, he said.
"We have the highest of percentage that we've ever had of business owners who have no interest in borrowing money," he said, because they don't expect the economy in six months to be better than it is now.
Contact Nicole Raz at nraz@reviewjournal.com or 702-380-4512. Follow @JournalistNikki on Twitter.
RELATED
State treasurer wants to replace some taxes with corporate income tax
Here's how much $100 is worth in Nevada — MAP