Park MGM reopens as Strip's sole nonsmoking casino
Updated September 30, 2020 - 4:13 pm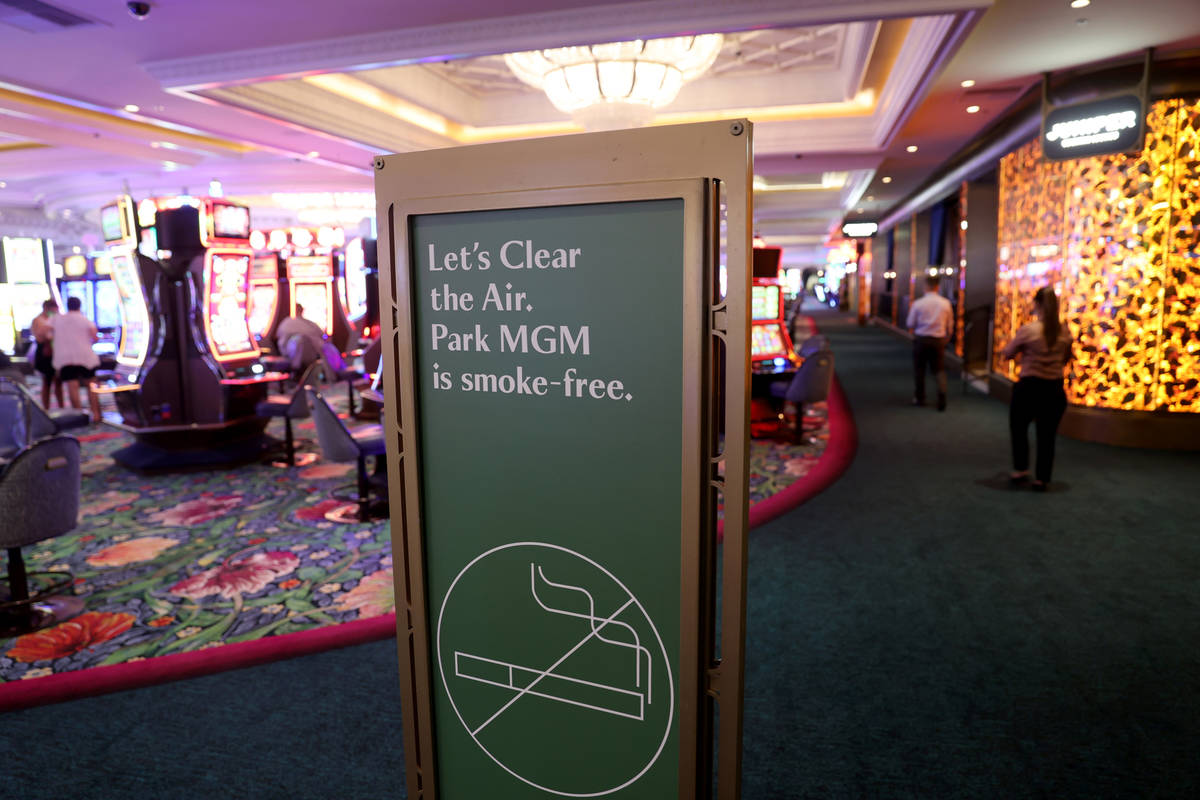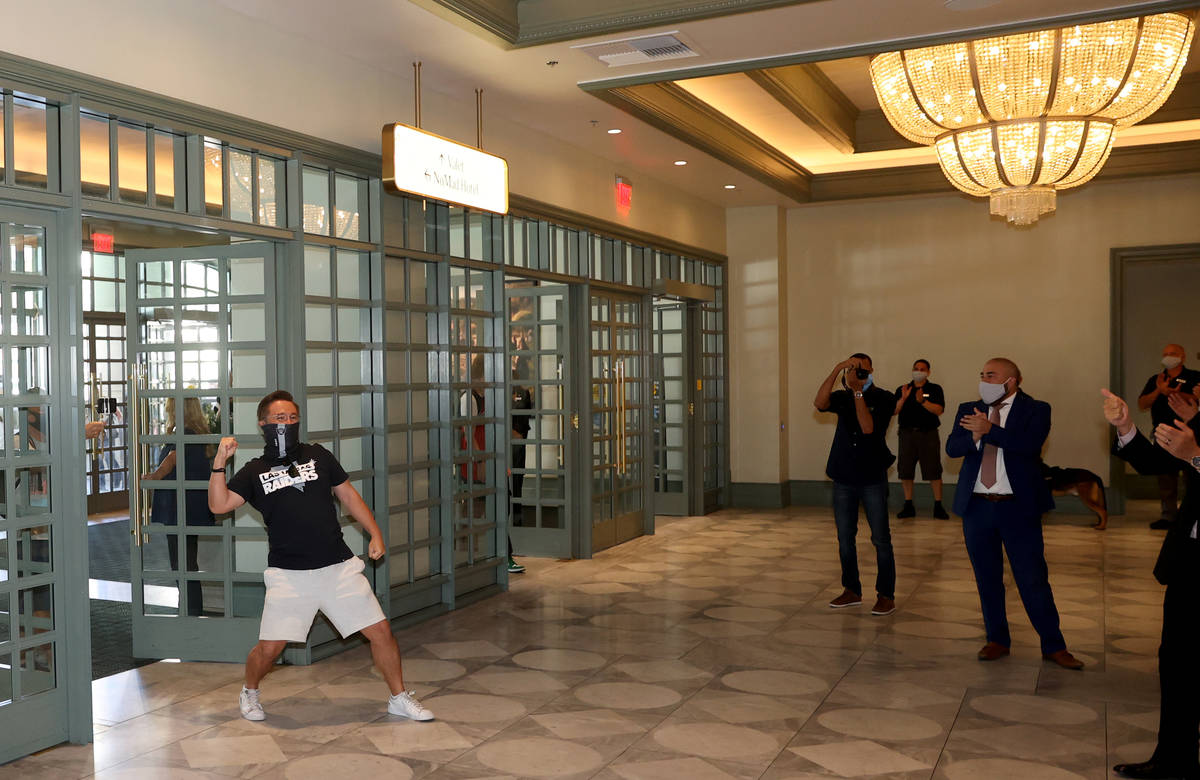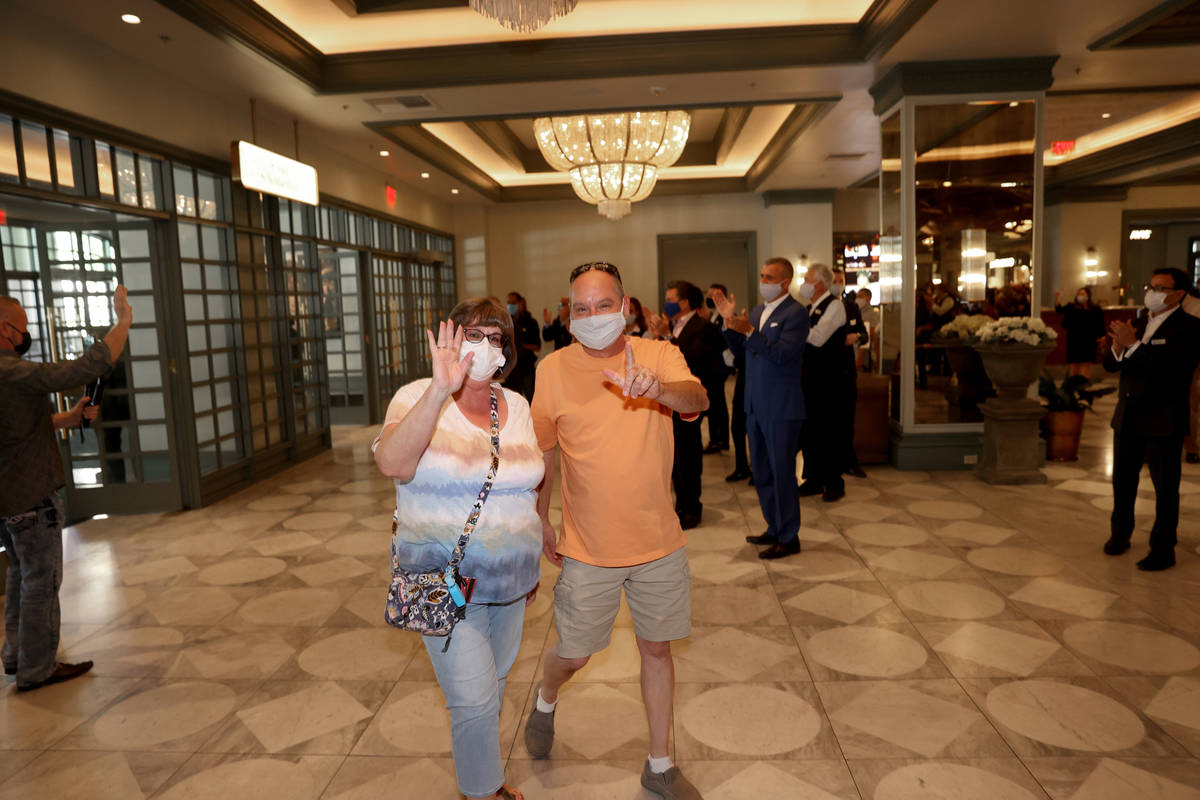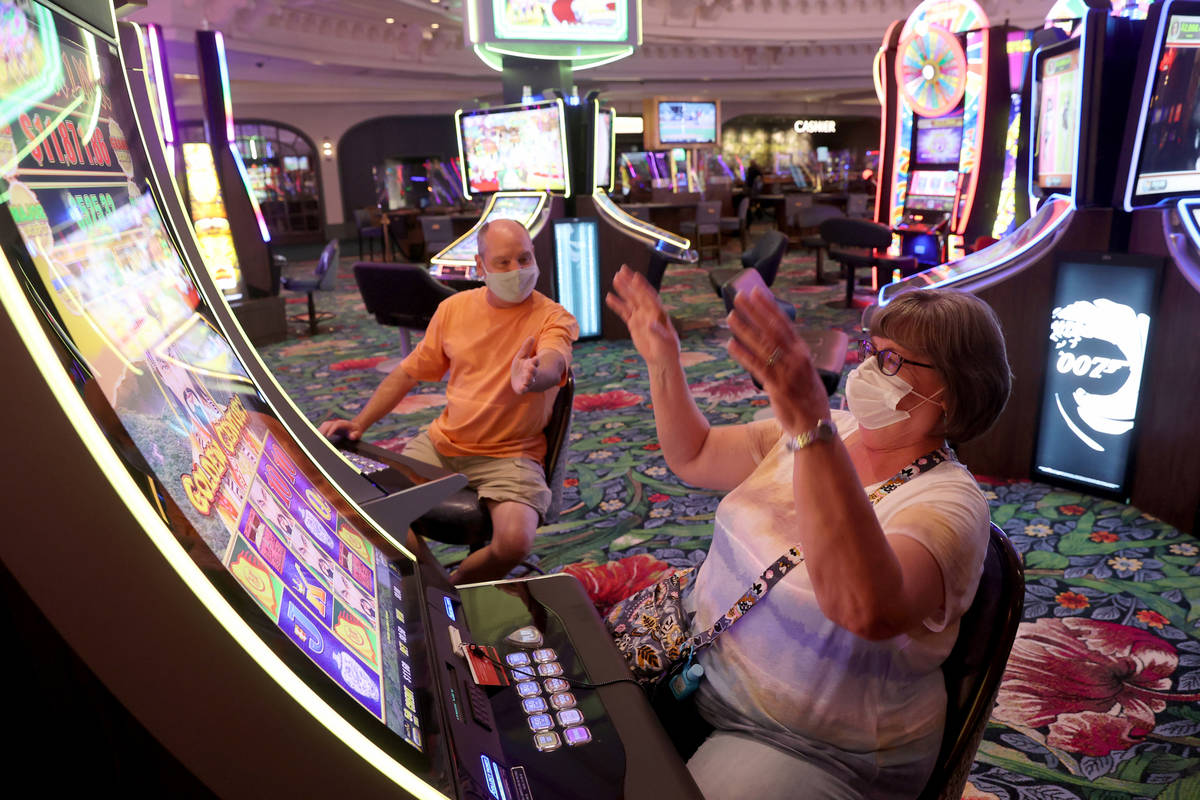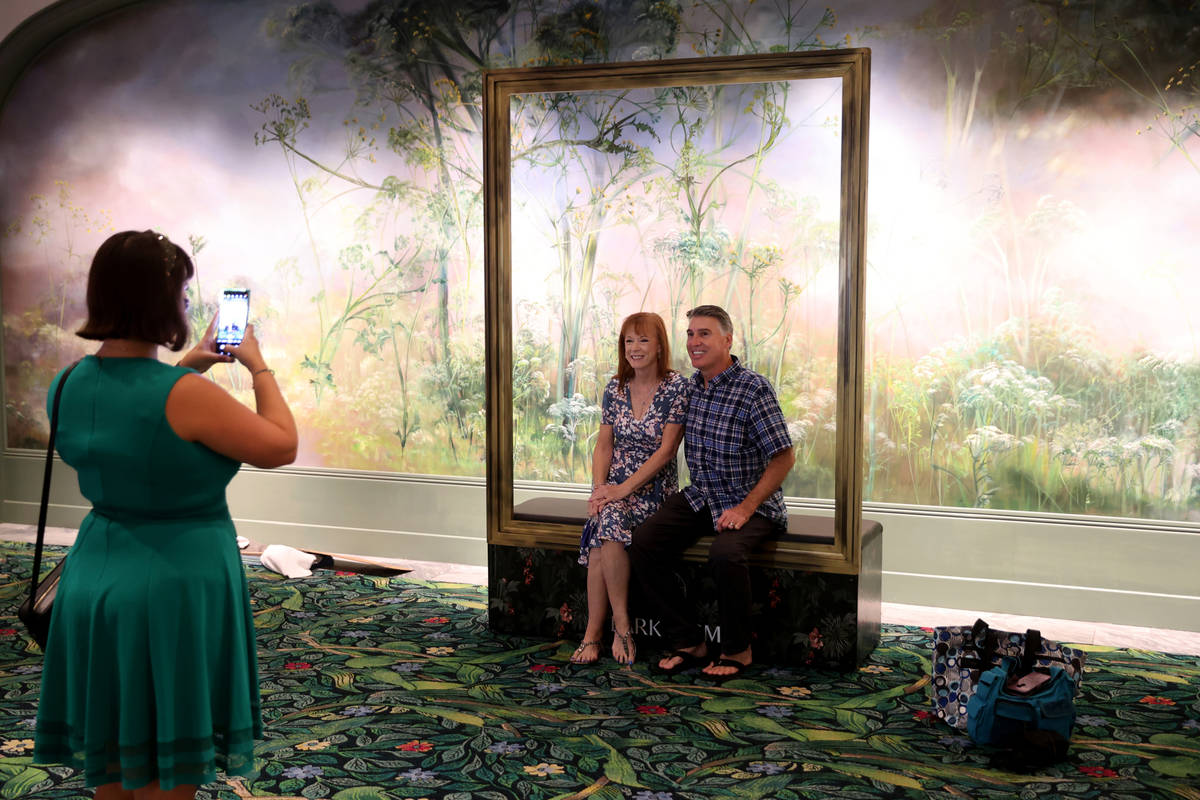 Park MGM's doors opened to the public Wednesday for the first time since March 18, unveiling a series of changes.
Plexiglass was spread across the property, hand sanitizer was readily available, and new signage reminded guests of one of the property's most significant modifications: There is no smoking allowed.
While some visitors and coalitions had been pushing for smoke-free policies as a response to the COVID-19 pandemic, MGM CEO and President Bill Hornbuckle said the policy change was all about customer choice.
"We think this will truly work and resonate with our customers," Hornbuckle told the Review-Journal on Wednesday. "If they want to be in a completely smoke-free environment, this is the one to be (at). … We think it's the right time, the right place."
Park MGM is the first smoke-free hotel-casino since the now-defunct Silver City casino tried to operate as a nonsmoking casino in 1991 before reversing the policy.
Those who do wish to smoke at Park MGM will still be able to do so in designated areas outdoors.
Anton Nikodemus, president of MGM Resorts' Las Vegas portfolio, said the company has received "a lot of positive feedback" from customers on the nonsmoking policy and has seen an "incredible pick up in demand."
Nikodemus also said the company had been considering the policy switch in late 2018, well before the virus outbreak.
"We started to see a significant demand for a nonsmoking casino," he said. "At that time, we elected not to do it."
Park MGM had already banned smoking in a number of areas, including its restaurants, convention space and hotel rooms. Other MGM properties — including nongaming Delano and Vdara in Las Vegas, as well as regional properties like MGM National Harbor — also operate as nonsmoking facilities.
MGM's eight other Strip casinos permit smoking, allowing smokers plenty of options within the company's portfolio.
"We're fortunate here with Las Vegas in that we have such a diverse product … that we could go ahead and launch (the nonsmoking policy at Park MGM)," Nikodemus said.
'It smells great in here now'
Hornbuckle said Park MGM's target demographics — younger travelers — should help the policy transition. According to a 2018 report from the Centers for Disease Control and Prevention, cigarette smoking was highest among those 25 to 44 years old and lowest among those 18 to 24.
Other Strip casino properties have taken steps to reduce smoking, but none has gone smoke-free.
Despite coalitions like the Nevada Tobacco Prevention Coalition pushing for more nonsmoking casinos, Hornbuckle said he doesn't expect more MGM properties to become smoke-free.
"I think the choice is exactly where people want it to be, but time will tell," he said. "It's about the customers' preference. And we'll see where that takes us."
Some customers, like Donna and Matt Daniels of Chicago, said they like the idea of a nonsmoking property.
The couple booked a stay at New York-New York for their annual trip to Las Vegas this week but said they might consider a room at Park MGM next year.
"It smells great in here now," said Matt Daniels, who's gone eight years without a cigarette. "As an ex-smoker, I love it."
Laura Deroos and Karen Colwell, who were visiting Las Vegas to celebrate a family member's birthday, said they would be excited to book a room at Park MGM in the future.
"We stay at the MGM Grand, and you don't really smell the smoke, but you feel the effects of it the next morning," Colwell said. "Your lungs kind of hurt; your throat is sore."
"It's so much easier to breathe in here," Deroos added. "And you're not going to go home with your clothes and your suitcase smelling like smoke."
Susan Panici of Michigan said she's also a fan of the new policy.
"I'm not a smoker, so I think it's great," she said. "Nothing is worse than being next to a chain smoker who's blowing smoke in your face."
2,000 more workers
Park MGM's reopening — the last among MGM's portfolio — brought back about 2,000 more employees, according to Hornbuckle. In August, MGM Resorts laid off roughly 18,000 furloughed workers.
"It's a large sigh of relief," Hornbuckle said of the final reopening. "We were able to bring 2,000 more employees back to work today, which I think is exciting for the community and, ultimately, our growth."
While some industry watchers have voiced concern over the pace of Strip casinos' reopening, Hornbuckle believes its properties are better off opened than closed. He said the company's occupancy rate is running close to 50 percent, with rates closer to the 70s on weekends.
He added that the state's relaxed capacity restrictions, which now allow groups as large as 250 to gather indoors, should further boost occupancy rates. Hornbuckle said 80 percent of the company's group business comes from groups with 250 participants or less.
The new COVID-19 rules are "meaningful for not only this property, which is ideally set up for that, but Las Vegas in general and all of our properties," Hornbuckle said. "Bringing the meetings market back, particularly this time of year, is critical to us."
Amenities at Park MGM and NoMad will be limited initially. Open outlets will include the Italian marketplace, Eataly; Bavette's Steakhouse; Primrose; the BetMGM Sportsbar & Book; Juniper Cocktail Lounge; and the pool and spa.
Days and hours of operation at the venues will vary, according to a news release from the company. Valet parking will not be available.
MGM shares closed up 0.1 percent to $21.75 on the New York Stock Exchange.
Contact Bailey Schulz at bschulz@reviewjournal.com. Follow @bailey_schulz on Twitter.