Phoenix-based company buys Best in the West shopping center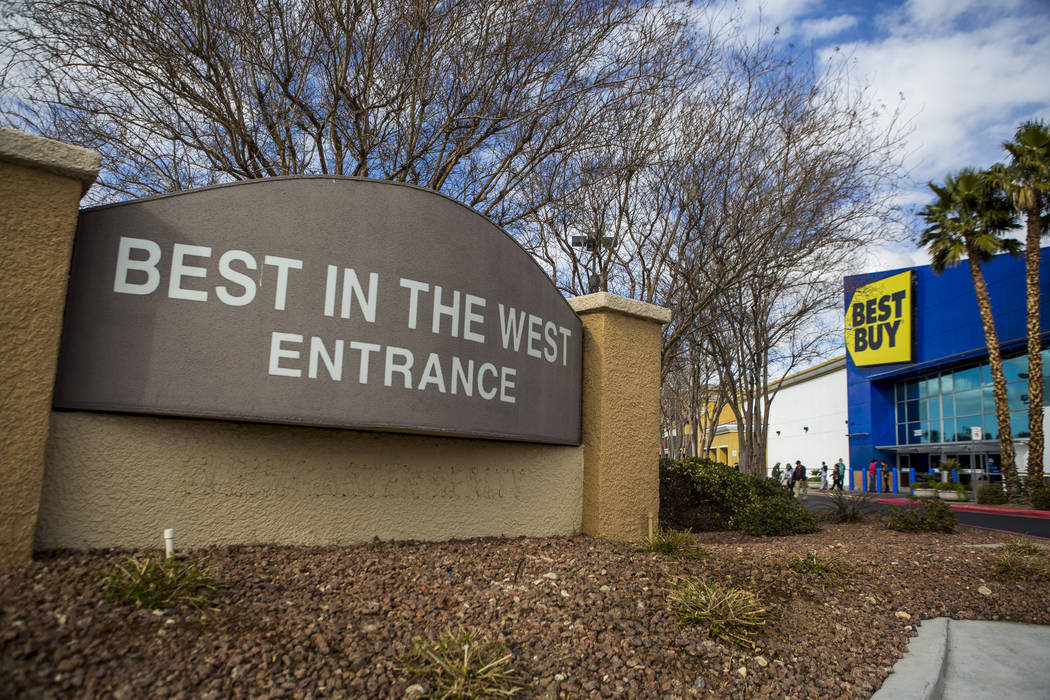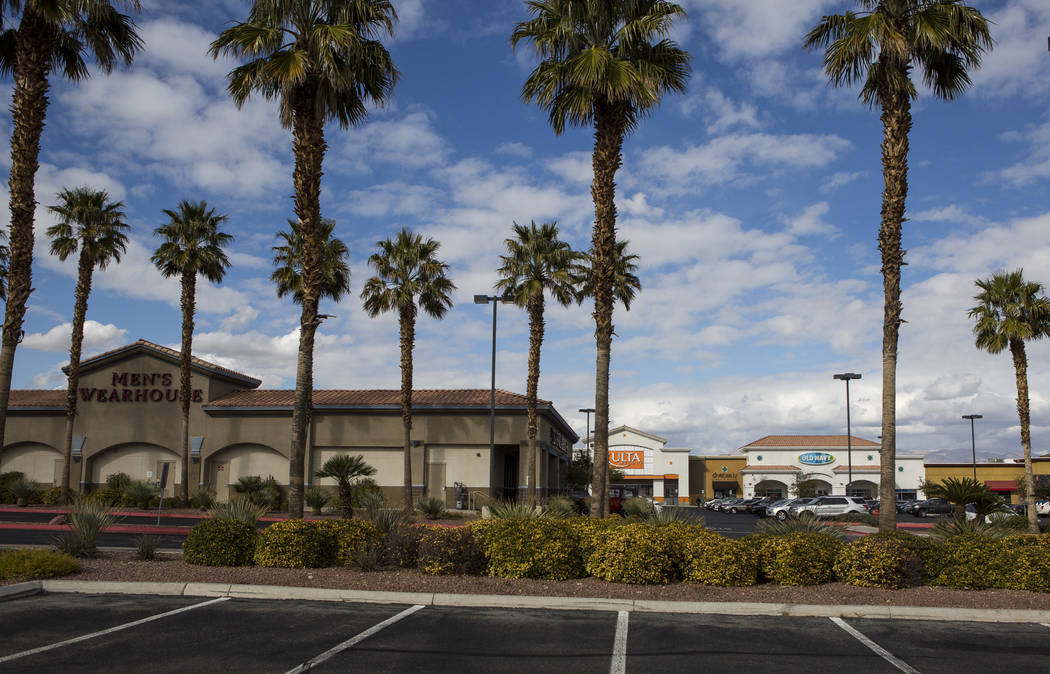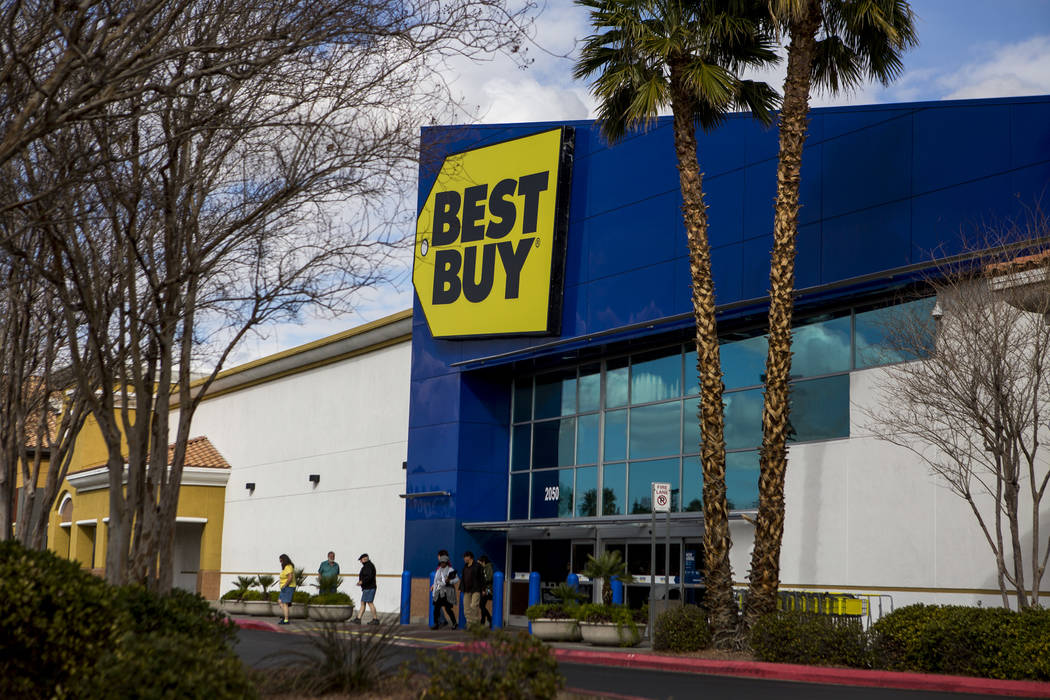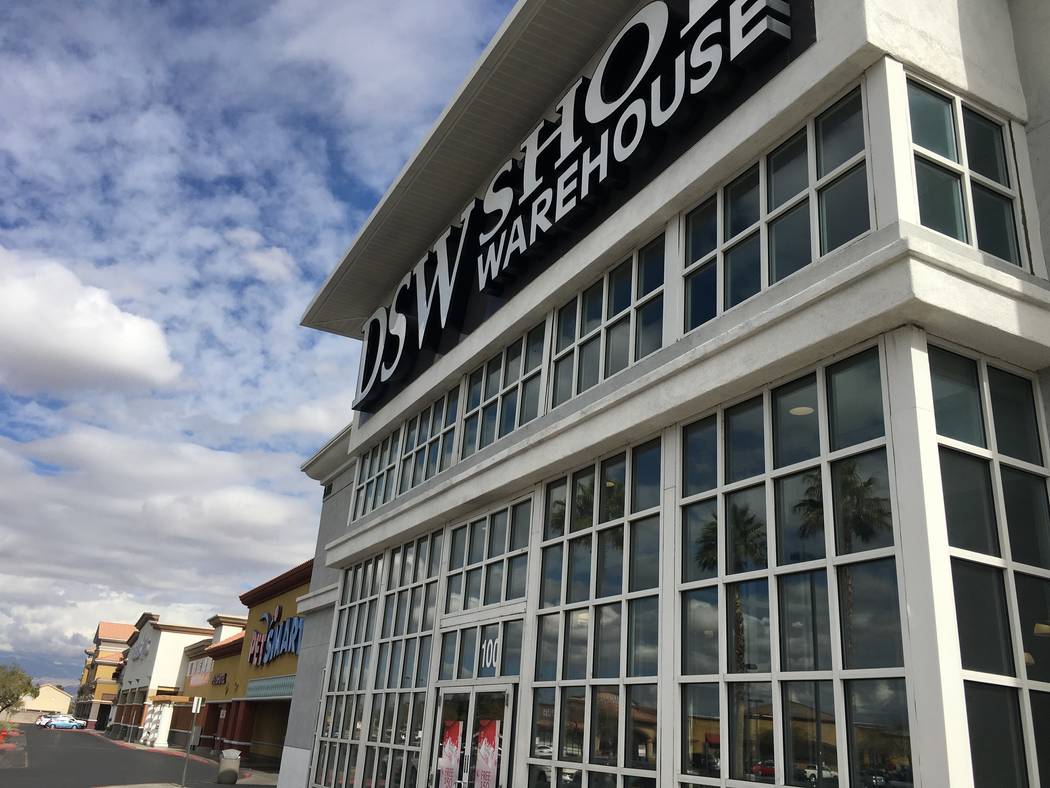 The owner of The District at Green Valley Ranch has bought a sprawling strip mall across town.
Phoenix-based Vestar purchased the Best in the West shopping center at Rainbow and Lake Mead boulevards for $87 million, property records show. The sale, by Houston's Weingarten Realty Investors, closed Friday.
Spanning 35 acres and around 430,000 square feet, Best in the West has few vacancies and is dominated by national chains, including big-box retailers Best Buy, Bed Bath & Beyond and PetSmart.
Mall owners locally and nationally are grappling with store closures amid a glut of retail hubs and as consumers increasingly shop online. Best in the West is not immune to industry woes, as it's set to lose a big tenant in Babies R Us, which is having a store-closing sale.
But overall, the northwest Las Vegas Valley property appears on strong footing. Just a mile up Rainbow, for instance, the 35-acre Cheyenne Commons is far from empty but has several vacancies and was seized through foreclosure last summer.
Weingarten spokeswoman Carrie Murray confirmed the sale to Vestar but otherwise deferred questions to the new owner.
In 2011, Vestar acquired The District at Green Valley Ranch out of foreclosure with New York's Rockwood Capital for $79 million. Vestar bought out Rockwood's stake for $120 million in 2015, taking full ownership of the retail project at Green Valley Parkway and the 215 Beltway in Henderson.
Jeff Axtell, an executive vice president and regional manager with Vestar, said Best in the West is stable and well-located and has been "operating successfully" for years.
He said Babies R Us has not told his group when it's leaving, but he noted that discount retailer Marshalls is expected to open at the plaza later this year.
By time Babies R Us is gone and Marshalls is open, Best in the West will be 85 percent leased, Axtell said.
The Molasky Group of Cos. developed the shopping center. According to property records and news reports, Molasky sold it in 2003 for $65 million to Arizona investors, who sold it to Weingarten in 2005 for $78.6 million.
Contact Eli Segall at esegall@reviewjournal.com or 702-383-0342. Follow @eli_segall on Twitter.