Sprouts opens seventh store in the Las Vegas Valley
September 27, 2017 - 12:02 pm
Updated September 27, 2017 - 5:11 pm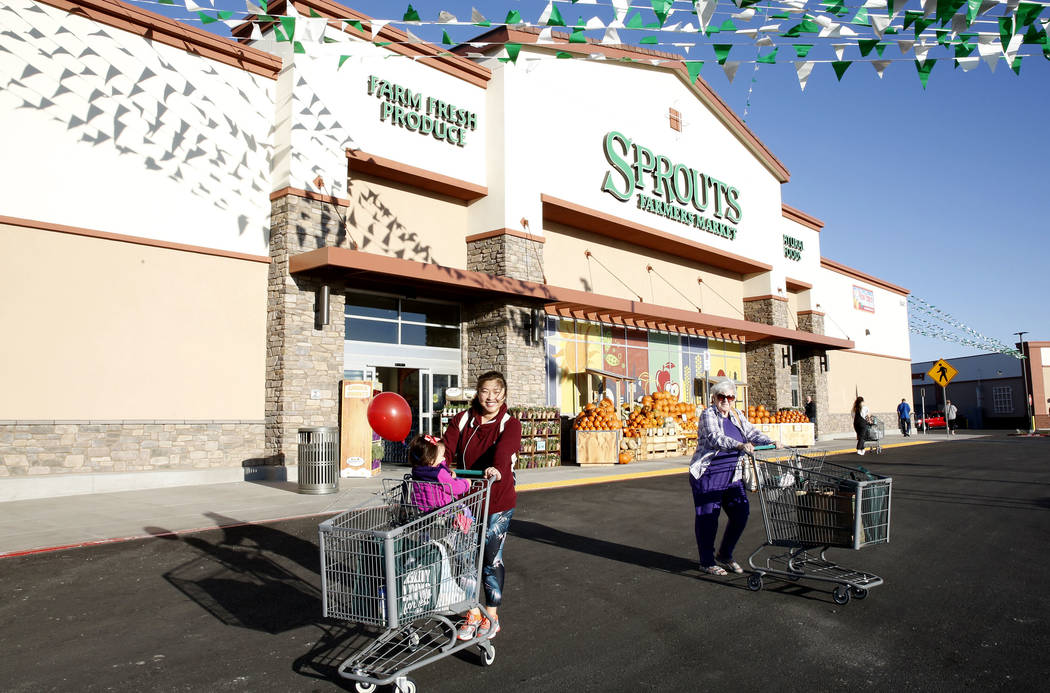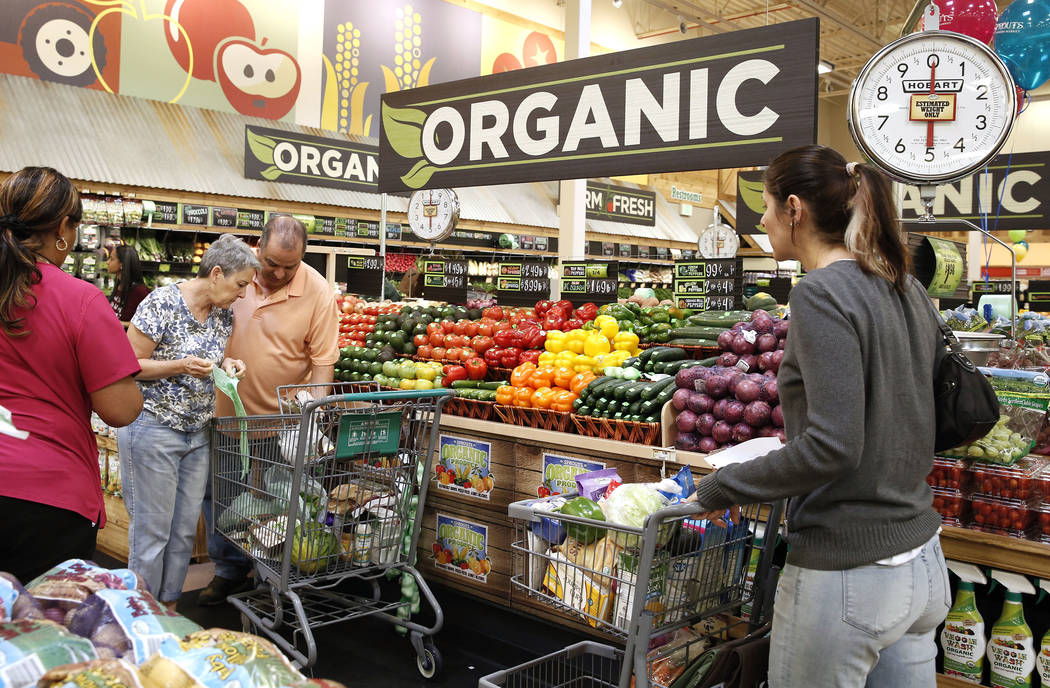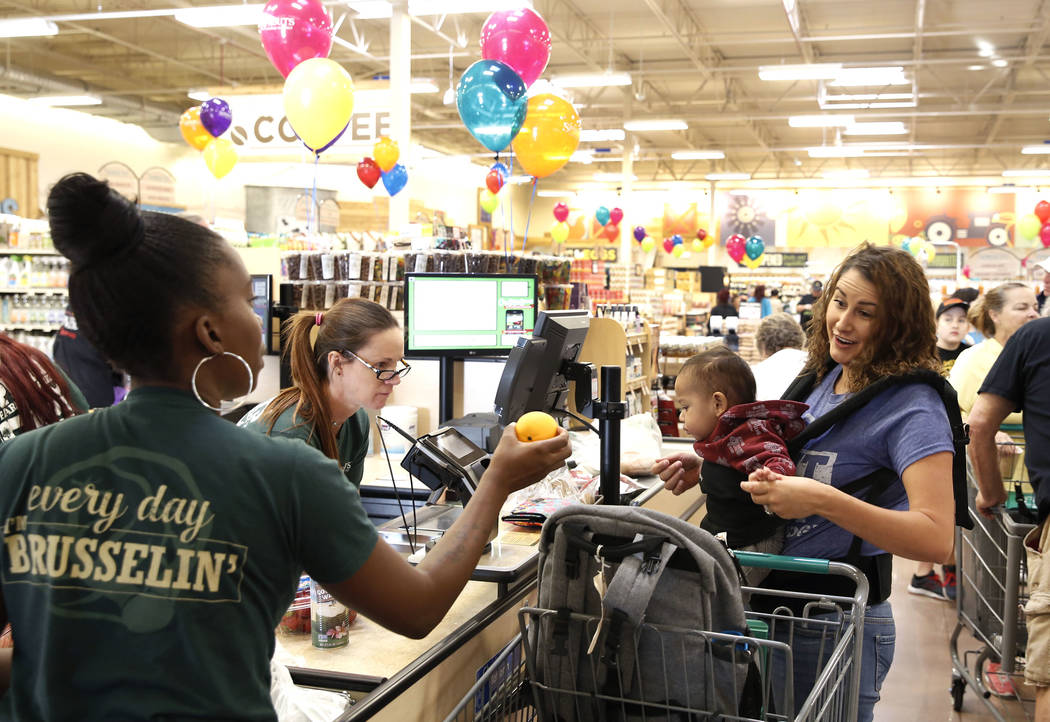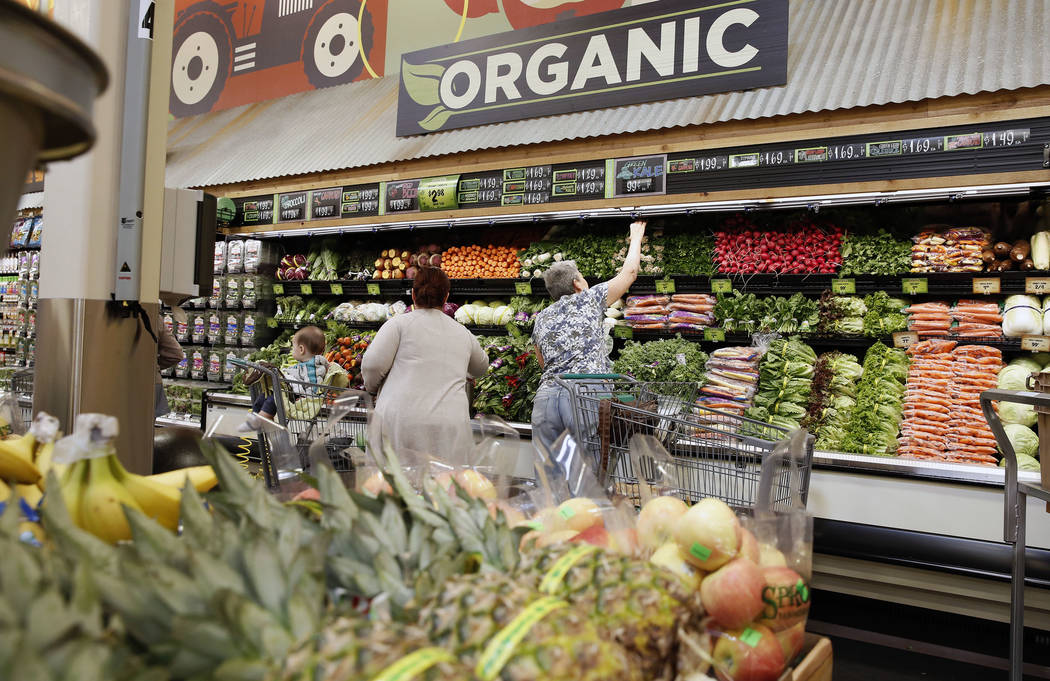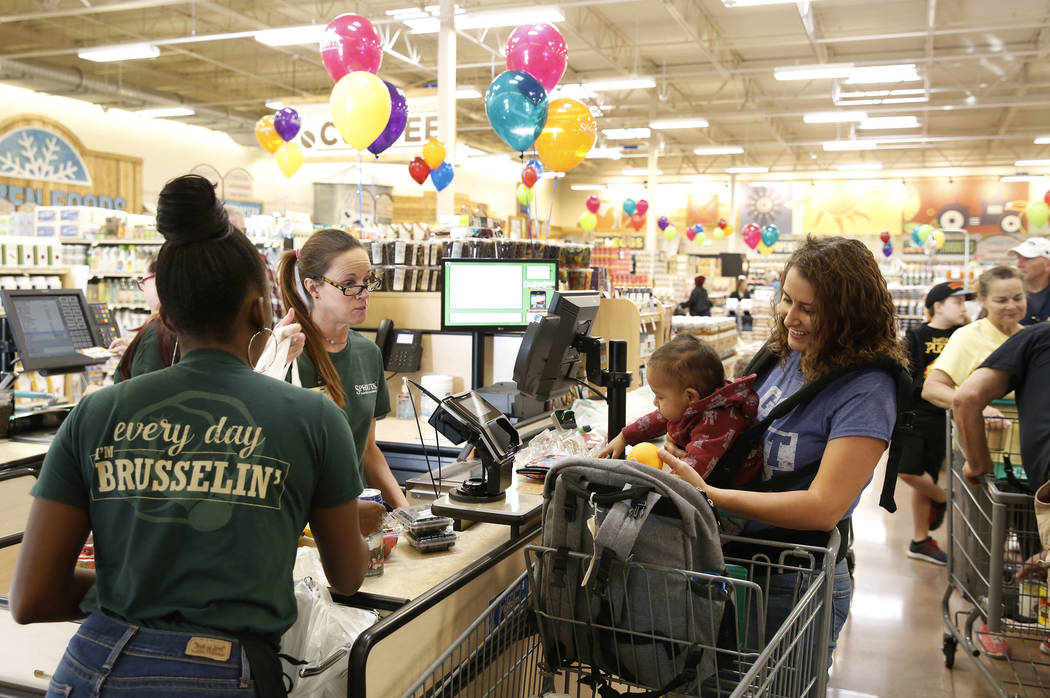 Another day, another grocery store opening for Dan Pieper.
The retired maintenance specialist, 63, stood Wednesday among the first shoppers waiting to enter the new Sprouts Farmers Market in the northwestern Las Vegas Valley.
"I'm here for the sales and the excitement," Pieper said.
He'd made it to the front of the Trader Joe's opening back in June.
On Wednesday, he arrived at 8441 Farm Road, near the intersection with Durango Drive, around 5:50 a.m. About an hour later, wind ripped through decorative flags around the shopping center. His friend, Debbie, wrapped herself in Green Bay Packers gear for warmth.
Pieper was one of about 30 shoppers to line up outside the 30,000-square-foot Sprouts, the seventh in the valley.
The store hired about 80 new employees and transferred others from neighboring stores, regional marketing manager Ryann Haenel said.
Grocery wars
Competition among traditional and newer supermarket brands continues to heat up after online retail giant Amazon's purchase of grocery chain Whole Foods.
In an earnings call in August, Sprouts CEO Amin Maredia said the grocer will expand its relationship with Amazon Prime Now, despite the tech giant's relationship with a competitor.
Select Sprouts outside the valley have offered home delivery of groceries through an Amazon service. Sprouts plans the service in 20 locations by year's end, but no word yet if or when the service will come to the valley.
Earlier this month, Albertsons announced the purchase of a New York startup that delivers meal ingredients to customers' homes. By October, Kroger-owned grocery chain Smith's will have home delivery service at three stores in the valley.
As for Dan Pieper, who had been minutes away from filling his cart with pineapples at the new Sprouts, he said he's no loyalist to any grocery brand.
He's just glad his part of the valley finally has more options.
"It shows how our little area has grown," Pieper said.
Contact Wade Tyler Millward at wmillward@reviewjournal.com or 702-383-4602. Follow @wademillward on Twitter.
Coming soon
Sprouts, based in Phoenix, also has a store planned to open north of the intersection of Silverado Ranch Boulevard and Maryland Parkway in spring 2018.