The real estate market in 2016 will largely be like 2015
January 8, 2016 - 4:45 pm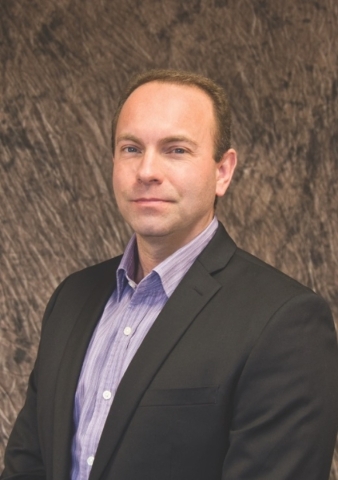 People looking to buy or sell a house in Las Vegas this year can expect pretty much the same market as 2015 — but probably with a steadily growing increase of houses for sale.
That's the analysis of Scott Beaudry, the new president of the Greater Las Vegas Association of Realtors, the 12,500-strong professional organization for most real estate agents who help people buy and sell houses in Southern Nevada.
Beaudry, in a wide-ranging interview about what's in store for the Las Vegas real estate market, said local valuations have been stable for the past few months, even with low inventory, or fewer homes for sale. He expects both to increase in 2016, although not as rapidly as in the previous year.
Much of the same is expected in the condo-townhouse market, with slow and steady increases. That housing option, he noted, helps the entire market by giving people who can't afford a median-priced single family home an option for ownership that allows them to grow equity and then move up.
"That gives them a great start to home ownership," Beaudry said.
The high-rise market has seen values increase also after going through a devastating crash during the Great Recession. "I see that coming back too, slowly, but over time," he said.
While Las Vegas still gets lots of attention focused on distressed property sales — foreclosures and short sales — because it often led the nation in those during the recession, Beaudry says that's much less important these days. Those houses are about 14 percent of total sales as 2016 starts, and that's down from well over 50 percent at the worst of the economic downturn. Las Vegas has worked through the majority of those homes, he said, although we're still seeing more than 500 notices of defaults a month.
"The good thing is that with 9 percent appreciation of home values, homes that were underwater are not underwater anymore," Beaudry said. "It's more of a normal market right now."
Some bargains remain in distressed properties, he said, but buyers have to be more knowledgeable and cautious.
With bank-owned properties, the lender-owner doesn't know what's happened in the house like a traditional owner would, so potential buyers must do their due diligence.
"You're buying the property pretty much as-is, so you have to go through and do your inspections," he said.
With short sales, the private resident still owns the property and must disclose known problems, but buyers still should get all inspections.
"And there's still some great deals out there," Beaudry said. "Home values are amazing right now. Interest rates, even though that was upped by a quarter percent, it's still really, really good interest rates."
Beaudry also noted that boomerang buyers — people who lost their homes during the housing crunch and have worked through their financial and credit score issues — are a force in the Las Vegas real estate market.
"For those who have had properties foreclosed on and are currently renting, it's a perfect opportunity to get back in and create home ownership again for you and your family."
Beaudry answered questions about other Las Vegas real estate topics:
* Real estate tech: Apps, online searches, real estate websites have made technology, a central part of real estate, he said.
"Everything is online. Every year, more and more consumers go online to find out what their property is worth, what's for sale in their area. A lot of consumers will go out and drive an area with apps, right there on their devices. They'll do the research. When they hire a Realtor, most of the time they know what they're looking for. Consumers are smart."
* The value of hiring a Realtor: "A Realtor is schooled on the market. They know what's happened in the past. Looking at the market data today, they're going to have a good general idea what's going to happen in the near future, and the consumer may not have that. So it's our job to educate the consumer and make sure that they make the best purchase they can make, in one of the most important purchases in their lifetime."
* How to pick an agent: The best sources, Beaudry said, are family and friends who have had a good experience buying or selling a house. If you don't have that, don't be shy about interviewing two or more agents — just like any other job interview — until you find the professional you can be confident will work well for you.
"You have to have that rapport. You have to have that comfort level. You have to feel you are being taken care of, 100 percent."
* The value of schools in real estate: The reputation and performance of local schools make a big difference in property values for locals and those considering moving here, he said, and the Legislature's action last session boosting funding for education can help improve schools and bolster what has been a less-than-desirable reputation.
"We're still a community of families, and making the schools better is what we need. But it's not going to happen overnight, and they're working diligently to change that," Beaudry said.
"It really does matters. The family is the backbone of our community. If we don't have a good school district, families don't want to move here."
* Economic development: Recent announcements of new enterprises coming to the Las Vegas Valley boost the real estate market, he said, including the Faraday electric car plant coming to North Las Vegas and expansion at Switch, plus the new T-Mobile Arena, hospital expansion and more resort capacity.
"We're really working on tech jobs," Beaudry said.
* The value of hiring a Realtor: A designated Realtor, as opposed to a licensed agent who doesn't belong to GLVAR, has full access to the Multiple Listing Service, plus other tools unavailable to nonmembers and non-agents, he said. Plus, the association holds its members accountable.
"We're held to extreme high standards, ethical standards."
Hal DeKeyser is director of product development for the Review-Journal.