Convention center expanding as hotel room taxes climb
Updated May 9, 2023 - 4:31 pm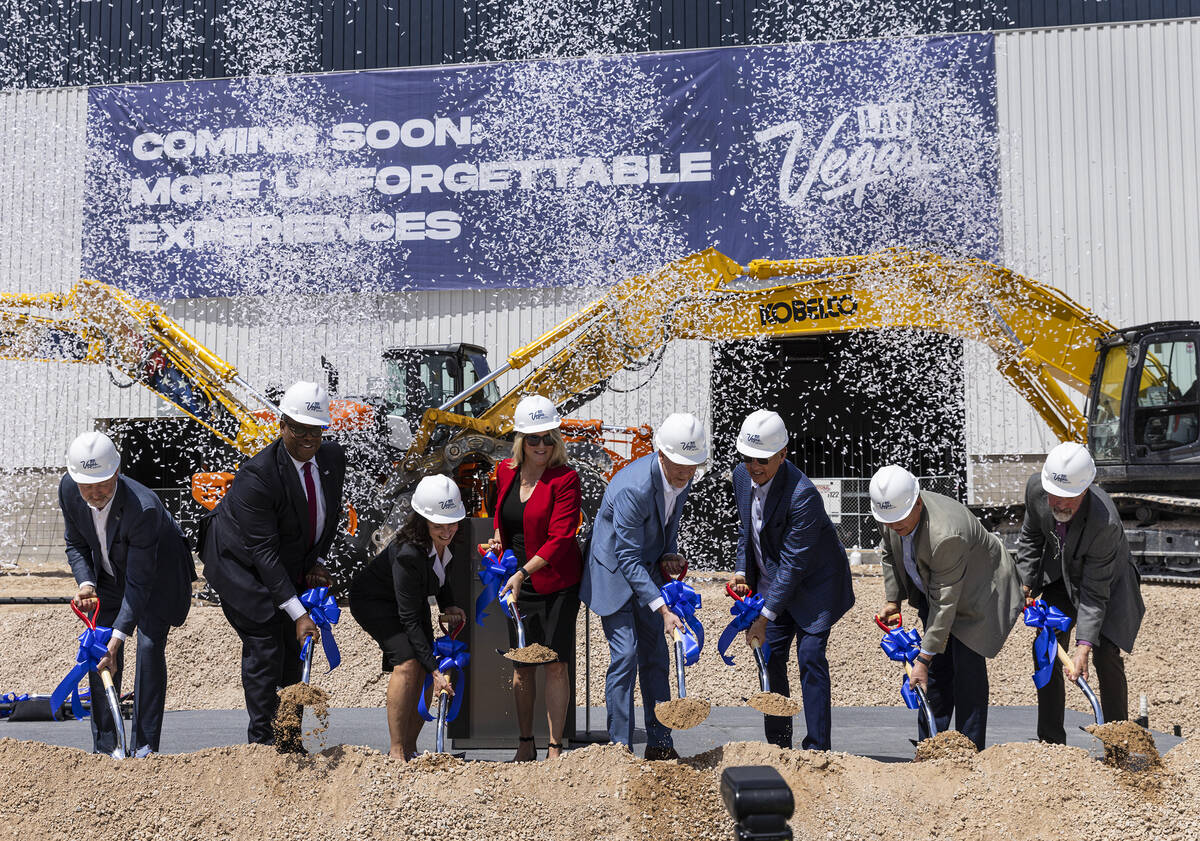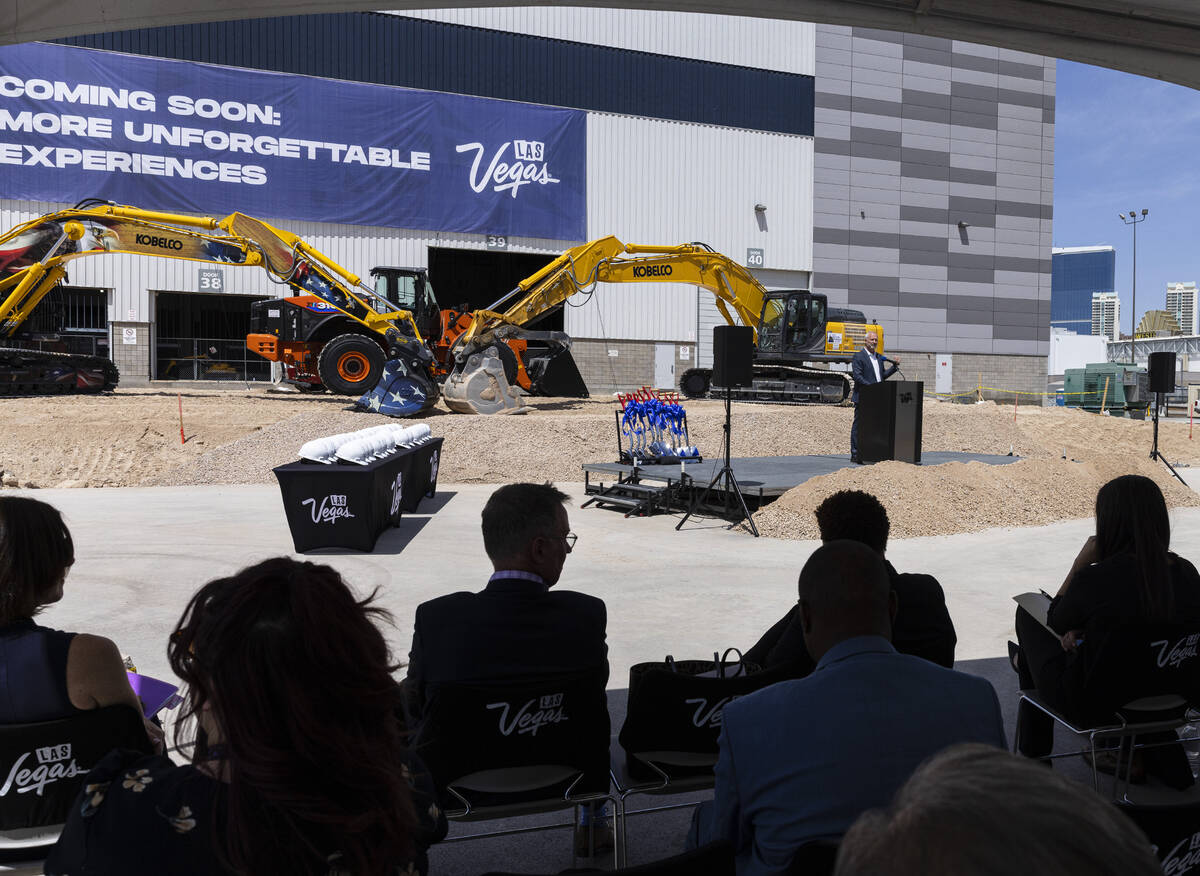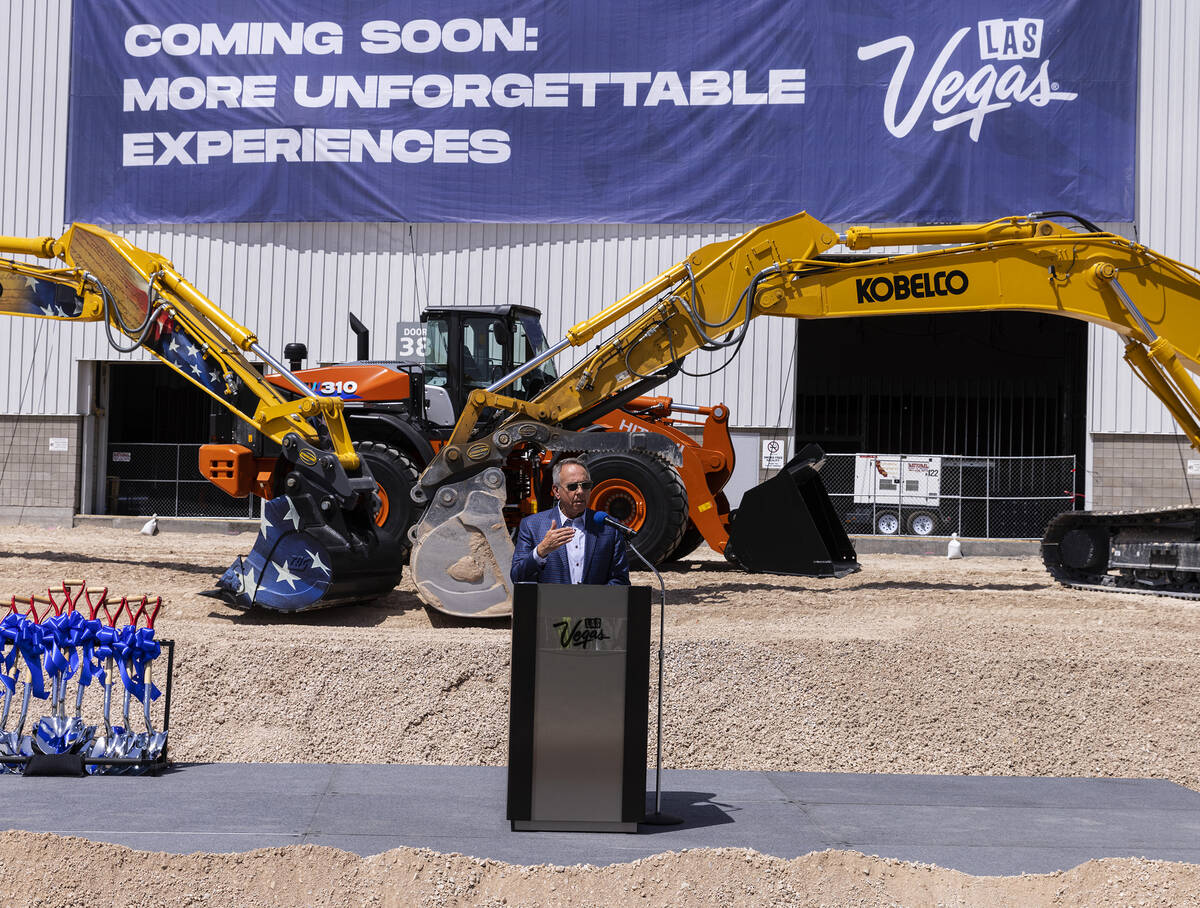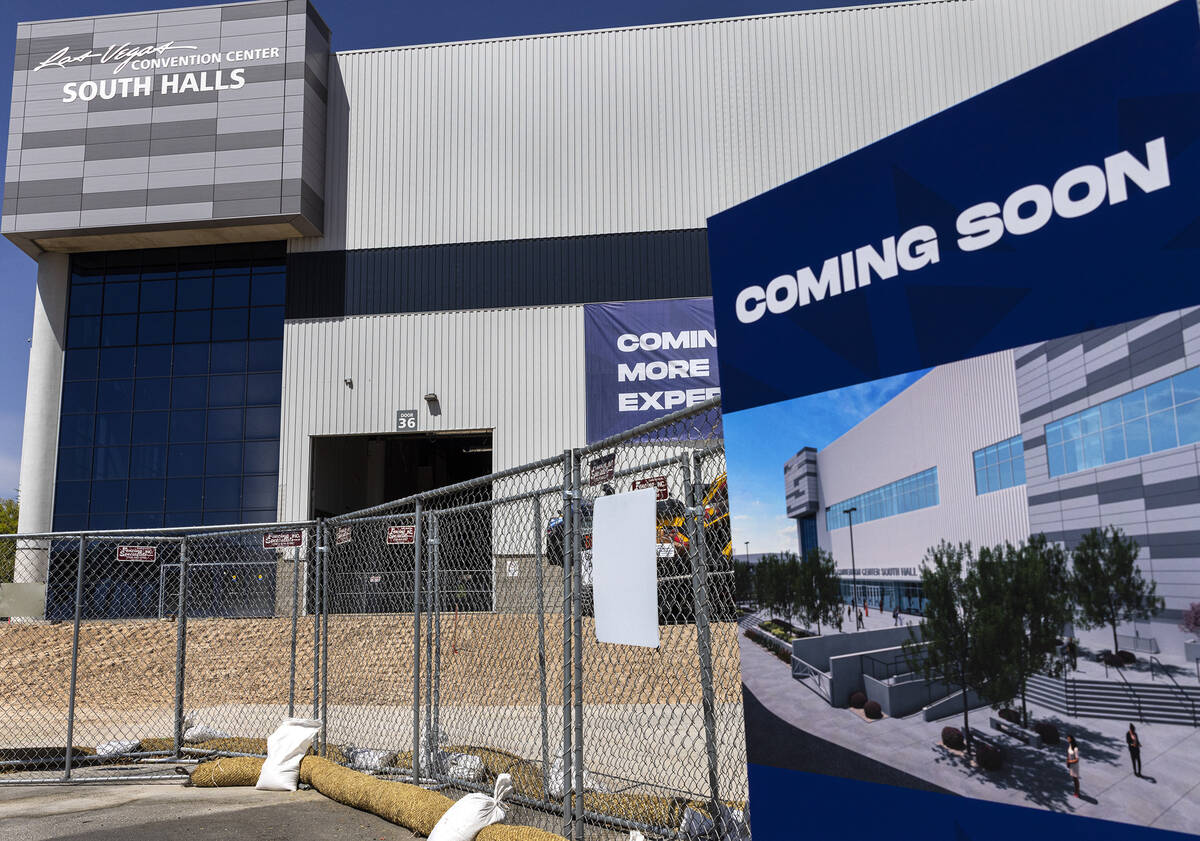 The Las Vegas Convention and Visitors Authority board of directors held a ceremonial groundbreaking Tuesday for its multiyear $600 million renovation project of the Las Vegas Convention Center.
Construction work on the project actually began in early April as roughly 600 onsite construction workers began building new executive offices and a new boardroom.
LVCVA Board Chairman Jim Gibson, who also chairs the Clark County Commission, and LVCVA President and CEO Steve Hill oversaw the 30-minute groundbreaking at the South Hall plaza entrance on the east end of the Convention Center.
The renovation will upgrade the Convention Center's North, Central and South halls to be in line with the renovations done to the $1 billion West Hall in 2021.
The project also will include a continuation of the signature West Hall architectural ribbon design along the front of existing halls and a climate-controlled interior concourse corridor between the North and South halls.
Prior to the groundbreaking, the board held a meeting where it got the first look at its $463.4 million 2023-24 fiscal year general fund budget, a 5.8 percent increase over the current fiscal year's financial plan. The fiscal year begins July 1 and ends June 30.
That budget does not include a $352.4 million fund dedicated to the Convention Center's renovation project.
Chief Financial Officer Ed Finger said the LVCVA is projecting record revenue of $448 million, mostly from room taxes that are increasing as a result of rising visitation and higher room rates.
The general fund budget includes $99.5 million for advertising, $23.7 million for marketing, $69.9 million for special events and $114.4 million in debt payments.
The special events budget includes sponsorship deals for more than two dozen sports and entertainment activities that not only draw visitors to Las Vegas but put the city in national and international media spotlights.
Among the largest dollar amounts for special events are $39 million for Super Bowl LVIII in February 2024, $6.5 million for the Formula One Las Vegas Grand Prix race in November, $2.5 million for the National Finals Rodeo in December and $4 million for naming rights to the Las Vegas Ballpark, home to the Las Vegas Aviators minor league baseball team.
While hotel room taxes generate the most revenue for the LVCVA, projected at $351.4 million in the next fiscal year, it also has revenue from its convention facilities ($34.6 million), ancillary Convention Center services ($24 million) and monorail fare box receipts ($23.5 million).
The board will conduct a public hearing on its budget, and it is expected to consider the final approval of the budget at a special May 31 meeting.
Contact Richard N. Velotta at rvelotta@reviewjournal.com or 702-477-3893. Follow @RickVelotta on Twitter.
Las Vegas Convention Center by the numbers
— 4.6 million-square-foot facility
— Within miles of more than 150,000 hotel rooms.
— 2.5 million square feet of exhibit space.
— 225 meeting rooms totaling 390,000 square feet.
— The largest room: 623,058 square feet.
— Two grand lobby and registration area (West Hall and Central Hall).