New meeting vibe to greet Las Vegas conventioneers in 2021
Updated February 18, 2018 - 7:54 pm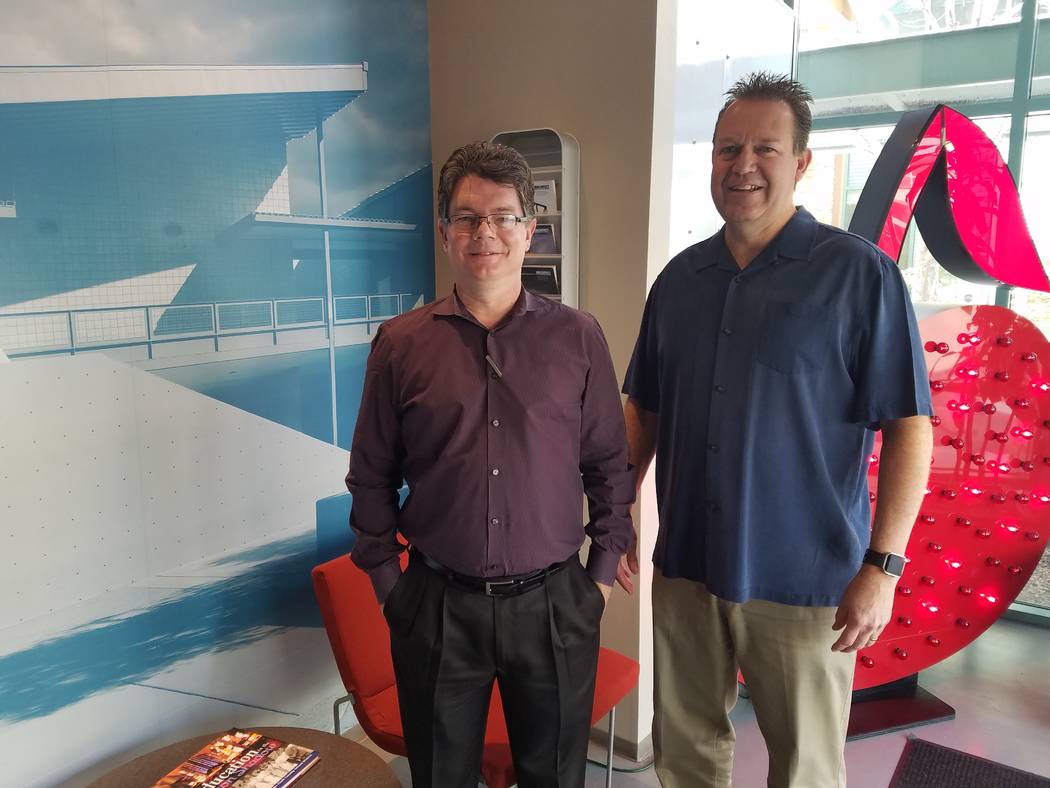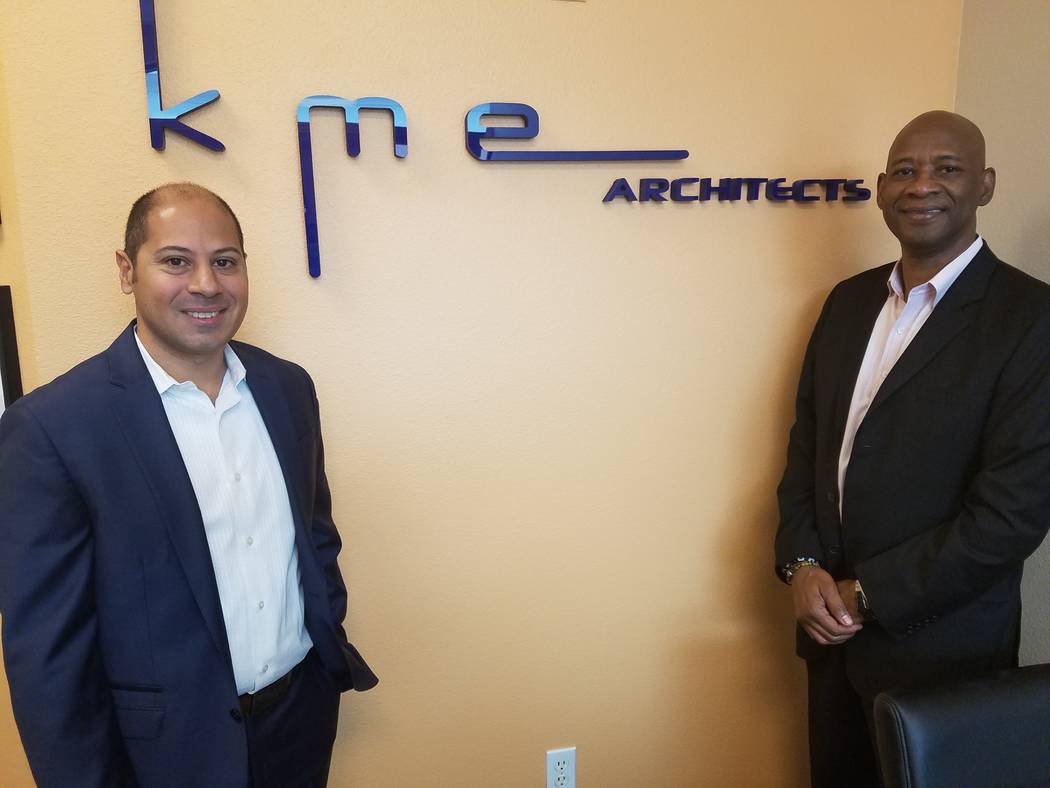 When conventioneers come to Las Vegas starting in 2021, many of them will experience a meeting environment they have never had in their previous trips to Southern Nevada.
A new 600,000-square-foot exhibition hall is being built in what is now a parking lot across Paradise Road and Convention Center Drive to the northwest of the existing four-hall Las Vegas Convention Center campus.
As for the new hall's appearance, expect a look that is distinctly Vegas, maybe with a few replications of classic signs that populate the Neon Museum, the boneyard for visual landmarks from Southern Nevada's past.
Expect fresh, stylish gathering points for pop-up meetings of businessmen and businesswomen attending a conference.
Expect quality food service and wireless communications bandwidth.
Expect technology that informs as well as entertains, with video walls and screens that help visitors find their way.
And, expect a design that says Las Vegas with spaces that cry out as backgrounds for selfies to show friends back home they were here.
That's what five architectural firms — four of them from Southern Nevada — are working on as they prepare the design of the next phase of a three-year, $860 million project expected to provide 13,000 construction jobs, 8,000 new permanent jobs and attract 600,000 additional conventioneers annually, providing a $850 million economic impact.
$860 million project
The $860 million construction project is a portion of the $1.4 billion expansion and renovation of the Las Vegas Convention Center campus. The renovation piece — upgrading and connecting the four existing exhibition halls — will take place after the new building is in place and last over two more years under separate design and construction contracts.
Las Vegas Convention and Visitors Authority executives planned the staggered construction and renovation schedule to keep the amount of available exhibit space constant at 3.2 million square feet and to not have to turn away loyal customers during the pardon-our-dust period.
The LVCVA has learned lessons from other convention centers that closed some of their facilities during a construction project and asked their clients to come back after work was done. The conventions left and never came back. Las Vegas has been a beneficiary of scenarios like that.
To keep the project on an ambitious timeline for the new building, concluding with the opening of CES in January 2021, the architectural firms — known collectively as Design Las Vegas — will need to work just ahead of the general contractor, which hasn't been selected. That's expected by March or April through a process involving reviews by two separate advisory boards and the awarding of a contract by the Las Vegas Convention and Visitors Authority board of directors.
Design Las Vegas isn't a single architectural firm; it's a team of designers led by Atlanta-based TVS Design, which in December signed a $59.8 million contract for the project. The other four are TSK Architects, Simpson Coulter Studio, Carpenter Sellers Del Gatto Architects and KME Architects, all of Southern Nevada.
While TVS Design's name is on the contract, Robert Svedberg, principal for the firm, acknowledges that many of the concepts will come from the local designers.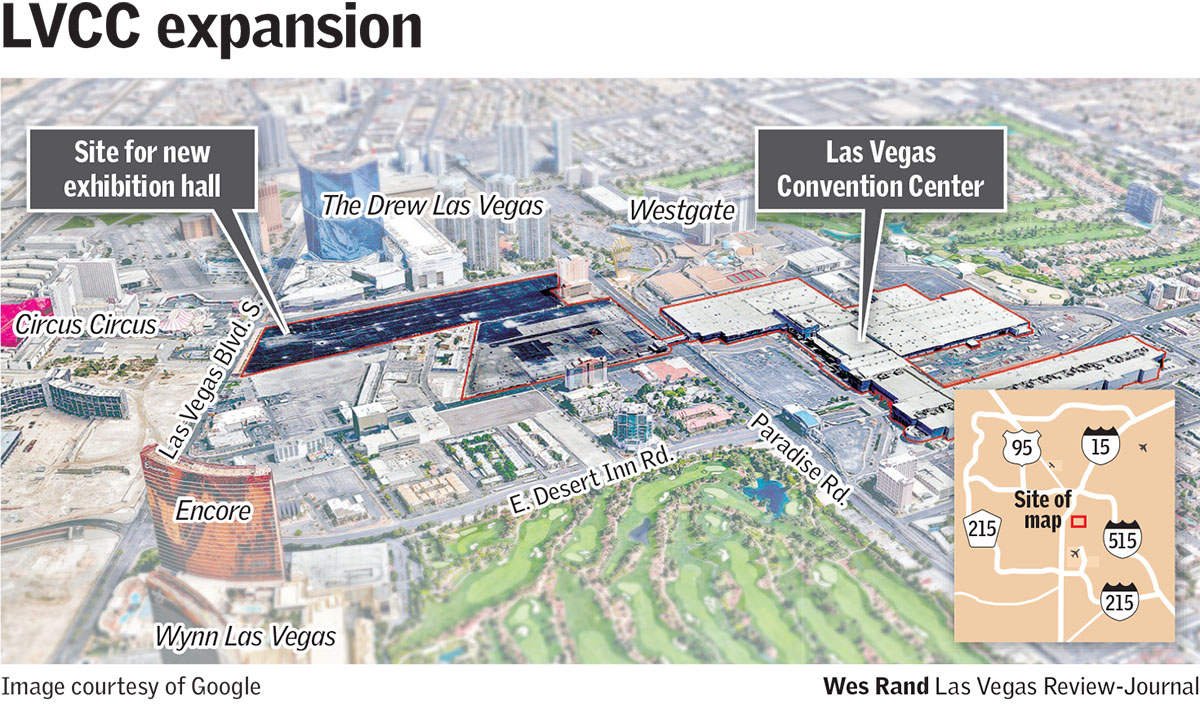 CLICK TO ENLARGE
Started a decade ago
That is because one of the local firms, TSK Architects of Henderson, was one of the first to become involved in the convention center project long before it evolved into what it is now.
Windom Kimsey, principal and CEO of TSK, first became involved with the LVCVA about a decade ago. At the time, an expansion of the convention center was contemplated, and the economy was humming.
But by 2008, the Great Recession set in, and the LVCVA retreated from expansion plans.
Kimsey had brought Sean Coulter and Wade Simpson, principals of Simpson Coulter Studio, into the plan to connect the convention center's North, Central and South halls into a better-flowing facility.
"We were all part of a team of local architects that were working when they were going to do the north-south connector and remodel the center hall," Kimsey said at his Henderson office. "We all worked on it. Then, the recession hit."
As Southern Nevada crept out of the downturn, the need for more and better facilities emerged more than ever. Operators of some of Las Vegas' largest conventions said they were having trouble growing, noting that other venues across the country were upgrading with better technology and more space.
The LVCVA had to do something because one of the big gatherings, the International Council of Shopping Centers' Recon show, threatened to leave.
As the LVCVA developed a new expansion and renovation strategy, Kimsey in 2012 connected with Svedberg at a design conference. The two hit it off, recognizing their firms had similar philosophies. TVS brought the experience of designing convention centers nationwide to the table; TSK and Simpson Coulter knew the local terrain.
"I felt like we knew what the convention center was looking for in a lead designer," Simpson said in an interview in his Las Vegas office. "We got that from the experience of the original Convention Center expansion. I think they (TVS) couldn't have gotten the project without us, and we couldn't have gotten the project without them."
As plans evolved, the team brought in more partners, Rick Sellers and Michael Del Gatto, principals at Carpenter Sellers Del Gatto Architects, and principals Mel Green and Emanuele Arguelles of KME Architects.
'Let's share the work'
"We thought, 'Let's be smart. Let's share the work. Let's allow ourselves to have enough resources that it doesn't place a strain on our existing projects,'" Kimsey said.
The Design Las Vegas partnership created an unusual dynamic: Individually, the firms see each other, know each other and compete with each other for jobs, but for the Convention Center project, they must cast aside any rivalries and work collaboratively.
When the project ends, they will go back to competing with each other.
None of the architects anticipates any problems with being brought together for the project.
"The whole collaborative process makes the design better," Sellers said. "When you have multiple firms and you work collaboratively, you never know where that great idea is going to come from, right? It's the same thing with this. When you have multiple firms and you're working collaboratively, you don't know where the great idea is going to come from."
The design team is galvanized by knowing how important the project is to Southern Nevada.
"We know how important the tourism industry is, especially the weekday convention industry," said Sellers, who has worked in Las Vegas since 1976. "When you arrive at any city, arrive at the airport, you often go to the convention center. It has to be first class. It becomes the identity of your city. It's what the visitors who come here are going to remember."
Representatives of the design team went to Nashville, Tennessee, and to Atlanta to tour other convention and meeting facilities, not only to get ideas about elements to bring back to Las Vegas but to spot things they don't want to get wrong here.
Technology is key
Development of impressive spaces will be a key. Several of the architects referenced developing "Instagrammable moments" in the building.
Technology also will be important.
KME Architects, the smallest of the firms with around a dozen associates and the last to join the team, also qualifies as a small-business minority contractor, but its strength is in its dedication to technology.
KME qualifies as a minority small business through Senate Bill 1, the special session legislation that is financing the project and the Las Vegas Stadium.
Green prefers to view KME as "a small firm that happens to be a minority."
He said with the technology KME has invested in, the firm can compete for jobs usually taken by rivals twice its size.
Green said investing in technology and maintaining relationships with clients and other firms is what kept his company afloat during the recession.
Added Arguelles: "We've invested in our people and in our technology, and we've done some great projects. We're constantly having to prove ourselves as a small firm. But the relationships that Mel (Green) has built in the past when he was operating on his own have served us well."
Kimsey is a big fan of incorporating technology. The 3-D printer in his office cranks out models that he has used to create displays of concepts for the Convention Center campus.
When the project comes to an end, presumably in January 2021, the Design Las Vegas group will go back to their respective firms.
"The hard part is when it's over," Kimsey said. "We'll shake hands and say, 'We'll see you out there at the next interview.' And we'll all show (to prospective customers) the same project we just finished."
Contact Richard N. Velotta at rvelotta@reviewjournal.com or 702-477-3893. Follow @RickVelotta on Twitter.
Design Las Vegas' portfolio
The architectural firms of Design Las Vegas are only working collaboratively on the second phase of the $1.4 billion Las Vegas Convention Center expansion and renovation project. But individually, the firms have made significant design contributions to the Southern Nevada landscape. Some of those projects:
TSK Architects: UNLV Medical School, UNLV Student Union, College of Southern Nevada Health Sciences Building, CSN Culinary Classroom, Springs Preserve Visitor Center, ACE rapid transit shelters, McCarran D gates, The Revenant in Henderson.
Sellers Del Gatto Architects: City of Las Vegas 500 Main Parking Garage, 13 Clark County fire stations, Clark County Shooting Park, CSN Dental Residency, UNLV School of Dental Medicine, Comprehensive Cancer Center of Nevada, Zappos, Hell's Kitchen, Agassi Prep School.
Simpson Coulter Studio: West Career & Technical Academy, Las Vegas Day School, UNLV William S. Boyd School of Law, Panorama Towers renovation, St. Francis of Assisi Roman Catholic Church, El Cortez Hotel and Casino suites.
KME Architects: Wendell P. Williams Elementary School, Kermit T. Booker Elementary School, LVCVA information kiosk, Eclipse Movie Theatre, McCarran D gate rotunda, Apache Casino (in Fort Sill, Oklahoma)
Related
Team including Las Vegas collaborators recommended for LVCC expansion
Designs offer glimpse of Las Vegas Convention Center expansion
LVCVA OKs design team for convention center expansion