Desai's murder conviction overturned three months after death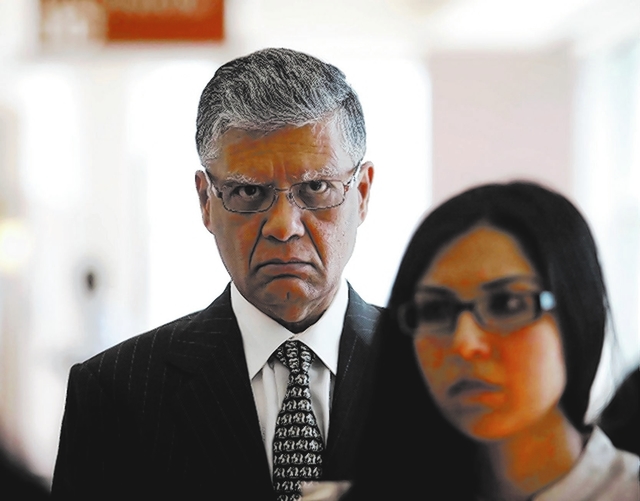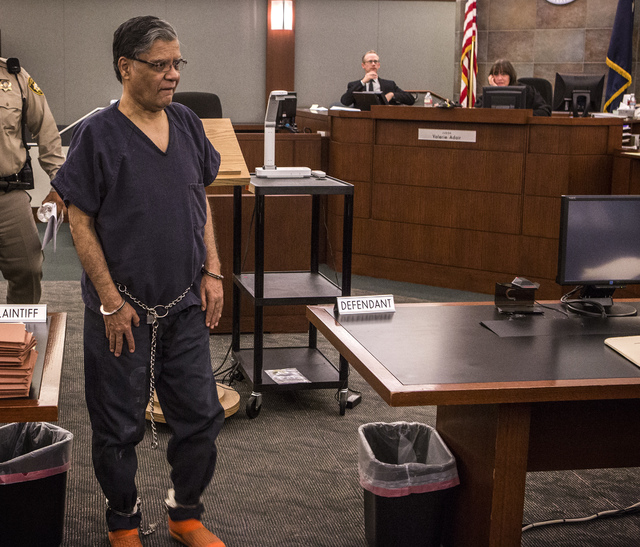 The Nevada Supreme Court on Thursday overturned a second-degree murder conviction against the Las Vegas doctor imprisoned under 27 criminal counts related to the city's 2007 hepatitis C outbreak.
The decision comes more than three months after the death of Dipak Desai, who died while serving life in prison.
Seven people contracted hepatitis C after two registered nurse anesthetists working under Desai injected patients with contaminated needles.
One of the seven, Rodolfo Meana, who came to the United States in 1997 from the Philippines, died in 2012 from complications of the disease. Meana died more than four years after contracting hepatitis C after refusing treatment from at least two doctors.
"Meana did not die as an immediate and direct consequence of Desai's actions," Justice James W. Hardesty wrote in his decision.
"Rather, his failure to pursue treatment broke such direct causal connection."
The court's decision also noted that because the nurse anesthetists administered the injections, Desai could not be convicted of murder.
The court upheld additional criminal counts, citing sufficient evidence that Desai intended to commit the crimes. With the second-degree murder conviction, Desai was found guilty of reckless disregard, criminal neglect, theft and obtaining money under false pretenses.
Authorities shut down his Gastroenterology Center of Nevada and Endoscopy Center of Southern Nevada after a Centers for Disease Control and Prevention investigation linked the 2007 hepatitis C outbreak to Desai's clinics.
Desai's attorney, Richard Wright, could not be reached for comment.
Desai, who died at 67, moved to New York in the 1970s from India to practice medicine. He moved to Las Vegas in the 1980s.
He was appointed to the Nevada State Board of Medical Examiners in 1993 and served as the medical director for gastroenterology at the University Medical Center in 1994. He was chief of internal medicine at Lake Mead Hospital, now North Vista Hospital, that year.
Contact Jessie Bekker at jbekker@reviewjournal.com or 702-380-4563. Follow @jessiebekks on Twitter.
Outbreak timeline
July 25, 2007: Patient with hepatitis C visited Desai's clinic. Later that day, Michael Washington, who was infected with hepatitis C, had a procedure performed at the clinic.
September 21, 2007: Patient with hepatitis C visited Desai's clinic. Lateer that day, five patients, including Meana, had procedures performed at the clinic.
A CDC and Southern Nevada Health District investigation later determined the hepatitis C strains contracted matched those of the days' previous patients.