Erin Brockovich-Ellis quietly resolves her drunken boating case
October 4, 2013 - 1:01 pm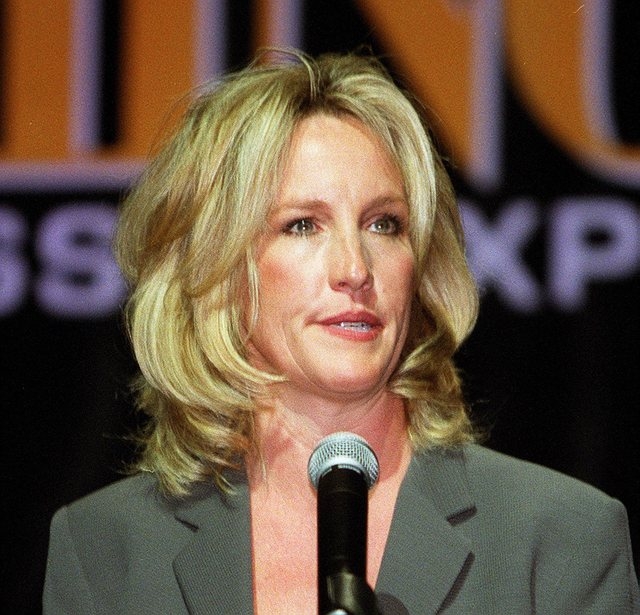 Erin Brockovich-Ellis, an environmentalist and legal advocate who came to fame in 2000 when Julia Roberts played her in a movie about her life, has quietly ended her drunken boating case.
She was set to stand trial on Monday in Henderson Justice Court.
But on Aug. 28, Brockovich-Ellis appeared before Justice of the Peace Rodney Burr and pleaded no contest to boating while intoxicated, court records show.
Burr fined Brockovich-Ellis $750 and ordered her to complete an online boater safety course and 25 hours of community service.
Records show Brockovich-Ellis immediately paid the fine. Her defense lawyer, Tony Abbatangelo, said she has until Nov. 19 to complete the class and community service.
A report of the incident indicated Brockovich-Ellis and her husband drew a game warden's attention when they were seen arguing on their boat at Lake Mead.
The game warden noticed that the couple were both intoxicated and that Brockovich-Ellis struggled to dock the boat even after the warden threw her a rope.
Her blood-alcohol level was twice the legal limit of 0.08 percent.
Brockovich-Ellis has apologized for the incident. "At no time was the boat away from the dock and there was no public safety risk," she said in a statement following her arrest. "That being said, I take drunk driving very seriously, this was clearly a big mistake, I know better and I am very sorry."
Contact reporter Francis McCabe at fmccabe@review journal.com or 702-380-1039.