Ex-Las Vegas teacher gets 12.5 years to life for kidnapping, child porn
Updated June 26, 2017 - 7:44 pm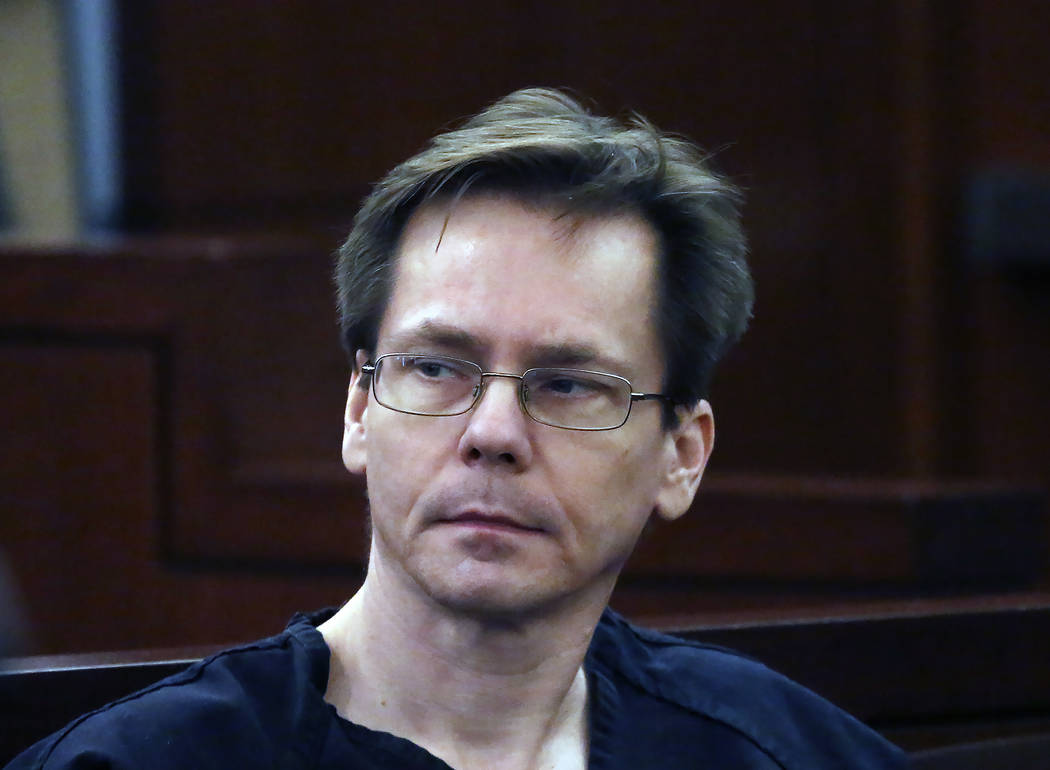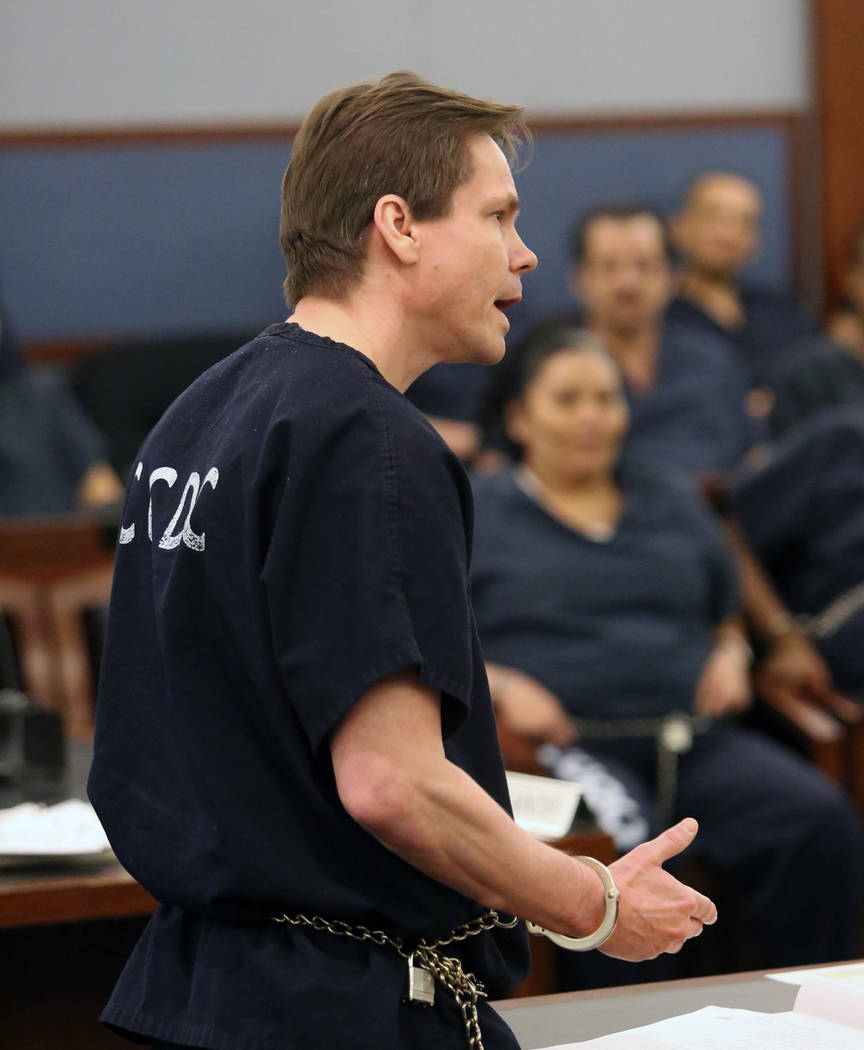 A former Las Vegas kindergarten teacher must serve 12½ years to life in prison for secretly keeping a 16-year-old girl in his apartment for two months.
Melvyn Sprowson, 48, was convicted in March of kidnapping and child pornography charges for his actions in 2013.
At his sentencing hearing Monday, Sprowson told District Judge Stefany Miley that he still loved the victim.
In a rambling speech that also addressed his career in education, his financial status and religion, the former teacher said he made a "bad moral decision."
"This is an issue of age of consent. This is not an issue of me being a criminal and having criminal intent," Sprowson said. "One day I will die, and I will wake up in the arms of Jesus. That is my sole consolation in this whole process. The Lord knows what happened. I have a clear conscious before God."
Along with four counts of unlawful use of a minor in the production of pornography, and one count of first-degree kidnapping, Sprowson was convicted of child abuse or neglect.
"There are so many times he could have made a better decision," prosecutor Jacqueline Bluth said. "He could have chosen not to pick her up. He could have chosen to bring her back."
Shortly after being released from custody, while still awaiting trial, Sprowson reached out to the victim on Instagram.
"This is someone who is absolutely incapable of doing two things: number one, doing what is right, and number two, knowing what he did was wrong," Bluth said. "I've never once heard him take responsibility or accountability for what he has done."
While she was in his home, the girl had no contact with her family, though Sprowson once drove her past her home. When he did take her out of the apartment, prosecutors said, he concealed her identity with baggy clothes and a baseball cap.
Sprowson met the girl through a Craigslist ad he posted in August 2013.
Prosecutors said he had the girl send him pictures of herself wearing little clothing, and the two exchanged photographs before meeting at a roller-skating rink.
After several weeks, the two developed a relationship. When the girl's disapproving mother found out, she punished her daughter by taking her phone away. The girl then contacted Sprowson to pick her up. He told her to bring her Social Security card and birth certificate.
Sprowson said he planned to keep the girl at his apartment until she turned 17½, so they could get married. He removed her from school and prohibited boys from entering his apartment while she was there, according to her testimony at trial.
The girl's grandmother asked the judge for the maximum sentence.
"This is a grown man who lies, manipulates and rationalizes like a child," she said. "So I don't see any hope of him not doing the same thing to another child."
Sprowson, who represented himself during his trial and sentencing, deflected blame up to the moment before Miley imposed his prison term.
"The idea of her running away was not mine," he said. "My mistake was I allowed her to come and stay with me."
At one point, he seemed to dispute whether he should have been charged with a crime.
"If she was 18 and not 16, would I have been charged with kidnapping? The answer is absolutely no," he said. "If she was 18 and not 16, would I have been charged with child abuse? The answer is no."
Contact David Ferrara at dferrara@reviewjournal.com or 702-380-1039. Follow @randompoker on Twitter
RELATED
Ex-Las Vegas teacher found guilty of kidnapping, child porn
Sprowson delivers closing arguments in kidnapping trial
Man accused of kidnapping said he feared girl's suicide
Former teacher cross-examines accuser in kidnapping trial