Family of man killed in NLV plane crash seeking damages from pilot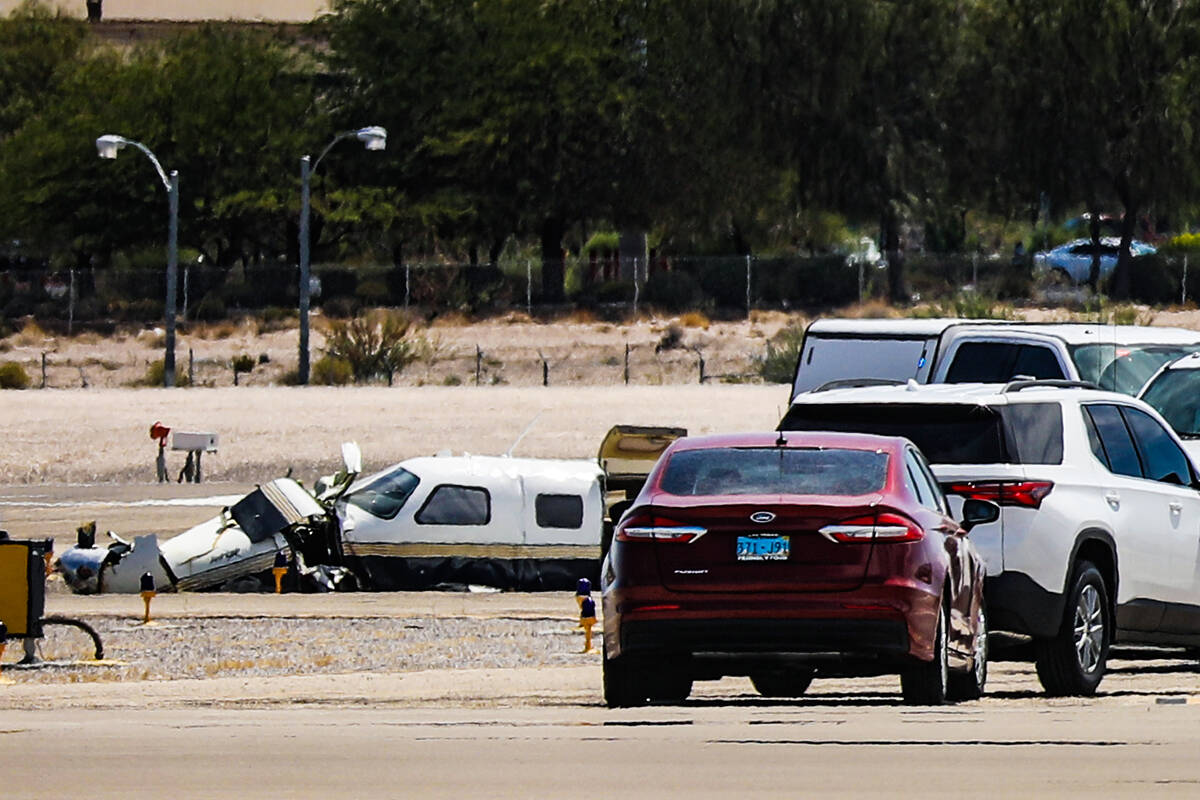 The family a man killed in a mid-air plane collision over the North Las Vegas Airport last year is suing the estate of the pilot who caused the crash.
At around noon on July 17, 2022, flight instructor Anthony Chiaramonti, 40, was in a Cessna 172N with Zach Rainey when a Piper PA-46-350P piloted by 82-year-old Donald Goldberg struck the Cessna from behind. All three men, along with Goldberg's 76-year-old wife Carol Scanlon, died in the crash, according to a complaint filed in District Court last week.
Daniel Rose, an attorney representing Chiaramonti's family, described the crash as akin to someone being rear-ended — but in a plane — and called it a straightforward case.
"One of the fundamental responsibilities of a pilot is to see and avoid other planes," Rose said in an email. "Mr. Goldberg utterly failed to do so when he lined up his plane to land on the wrong runway and flew into the rear of Tony Chiaramonti's plane, who was landing on the correct runway."
Attorneys for the trustee of Goldberg's estate could not be reached Friday.
The National Transportation Safety Board's preliminary report found that Goldberg was flying with his wife from Idaho to North Las Vegas and was told by air traffic control to land at runway 30L. Chiaramonti was told to land at 30R as he and Rainey flew around the airport.
Goldberg acknowledged the radio transmission, but then made an approach toward 30R behind Chiaramonti.
Rose did not believe North Las Vegas Airport was responsible for the crash, and therefore did not name themas a defendant.
"Mr. Goldberg's clear negligence caused Beck Chiaramonti, Tony's wife, and Tony's parents significant harms and for which we believe a jury will hold him responsible," Rose said.
Contact David Wilson at dwilson@reviewjournal.com. Follow @davidwilson_RJ on Twitter.