Las Vegas business owner charged in Capitol riot
Updated March 9, 2023 - 7:49 pm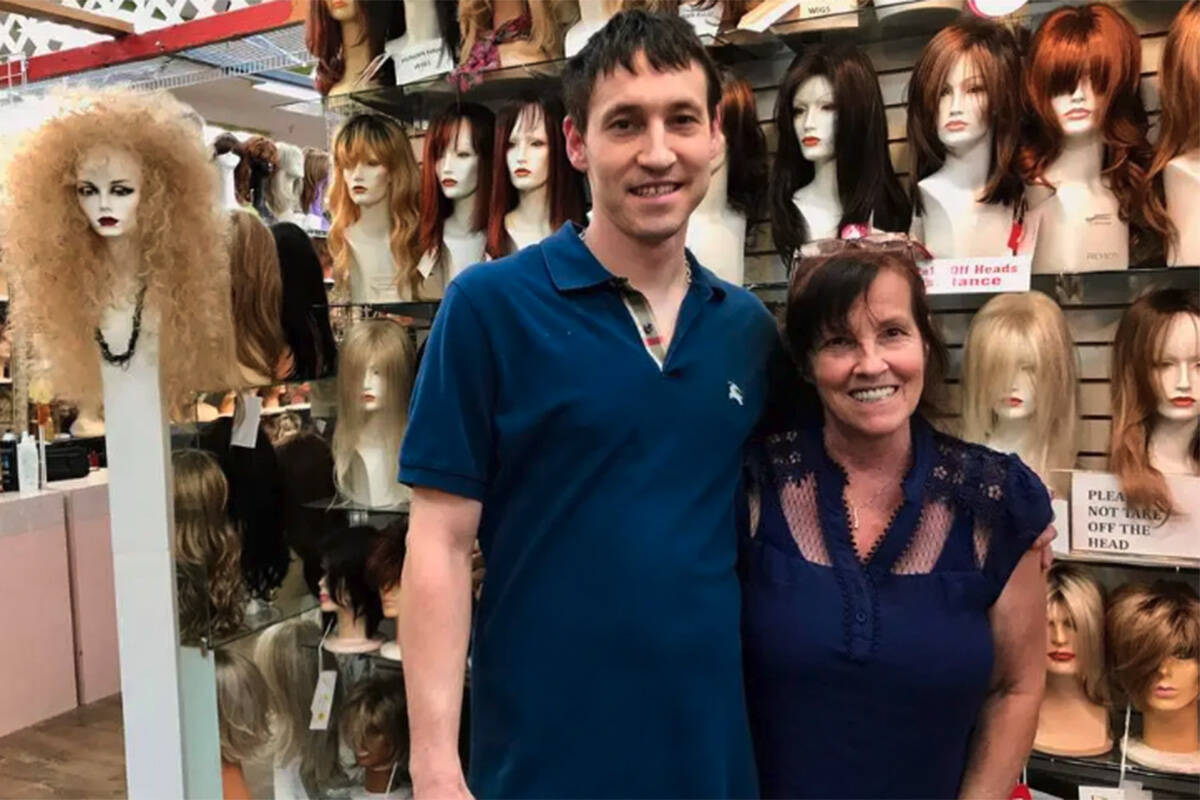 A Las Vegas business owner referred to online as #SpiderNazi was charged in connection with storming the U.S. Capitol, according to a federal complaint unsealed this week.
Brandon Dillard is facing charges of entering a restricted building, knowingly disrupting the orderly conduct of the government, parading or demonstrating in a Capitol building and disorderly conduct in the Capitol.
He appeared in court Monday and was released on his own recognizance. He was ordered to check in with a supervising officer weekly upon his release, enroll in a substance abuse therapy program and abstain from drug use.
Dillard was identified through multiple sources, including a Las Vegas Review-Journal article from 2017 portraying him as the co-owner of Vegas Girl Wigs, investigators wrote in the complaint that was originally filed under seal in December.
The wig shop has been located inside the Fantastic Indoor Swap Meet for 33 years, Dillard's mother told the Review-Journal at the time. She could not be reached for comment Thursday.
FBI agents reviewed an hour-and-25-minute video leaked to them of the riot at the U.S. Capitol on Jan. 6, 2021, which helped identify multiple people, the FBI wrote in the complaint. At one point in the video, Dillard climbed down a wall and entered a Senate meeting room that had a window broken out.
"The video captures an individual wearing a distinctive 'Supreme' spider web-patterned hooded sweatshirt, black 'Supreme' knit hat, and a black paisley neck gaiter climbing down the wall," the lawsuit read.
Online chat groups that attempted to identify rioters dubbed Dillard #SpiderNazi because of the sweatshirt, but when Dillard pulled off his mask on camera, detectives were able to tie him to the Review-Journal story and a Nevada driver's license.
Dillard's cell phone number pinged near the Capitol at the time of the riot, and the FBI found that Dillard flew from Harry Reid International Airport to Dulles International Airport in Virginia a day before the riot and flew back on Jan. 8, 2021.
A "former associate" of Dillard reviewed photos of him at the Capitol and confirmed to federal investigators that he was confident Dillard was in the photos, according to the complaint.
Dillard is being represented by Yi Len Zhang, who could not immediately be reached for comment Thursday morning. Dillard is due back in court March 30.
Two other men were previously arrested in Las Vegas for the riot. Ronald Sandlin, who videotaped himself smoking pot inside the Capitol Rotunda, was sentenced to five years in prison. Nathan DeGrave pleaded guilty to conspiring to obstruct an official proceeding and assaulting, resisting, or impeding officers. He is awaiting sentencing.
Prosecutors said the two men rode with Josiah Colt, 35, of Idaho, to participate in the chaos. Sandlin livestreamed a video on Jan. 6, 2021, urging "other patriots" to "take the Capitol." Once inside the building, he shouted at officers, "You're going to die, get out of the way," and shoved at officers while in the building.
DeGrave and Sandlin were arrested Jan. 28, 2021, near DeGrave's apartment in Las Vegas. As part of their plea, DeGrave and Colt agreed to cooperate with the Justice Department investigation into the Capitol breach, according to the U.S. attorney for the District of Columbia.
Dillard was one of 1,000 people arrested as of Monday in nearly all 50 states in connection with the riot. More than 260 people were identified by the public, and the DOJ said as of Monday, 220 of the 1,000 people arrested had been sentenced to prison.
Contact Sabrina Schnur at sschnur@reviewjournal.com or 702-383-0278. Follow @sabrina_schnur on Twitter.