Las Vegas doctor gets prison for drugging, raping patients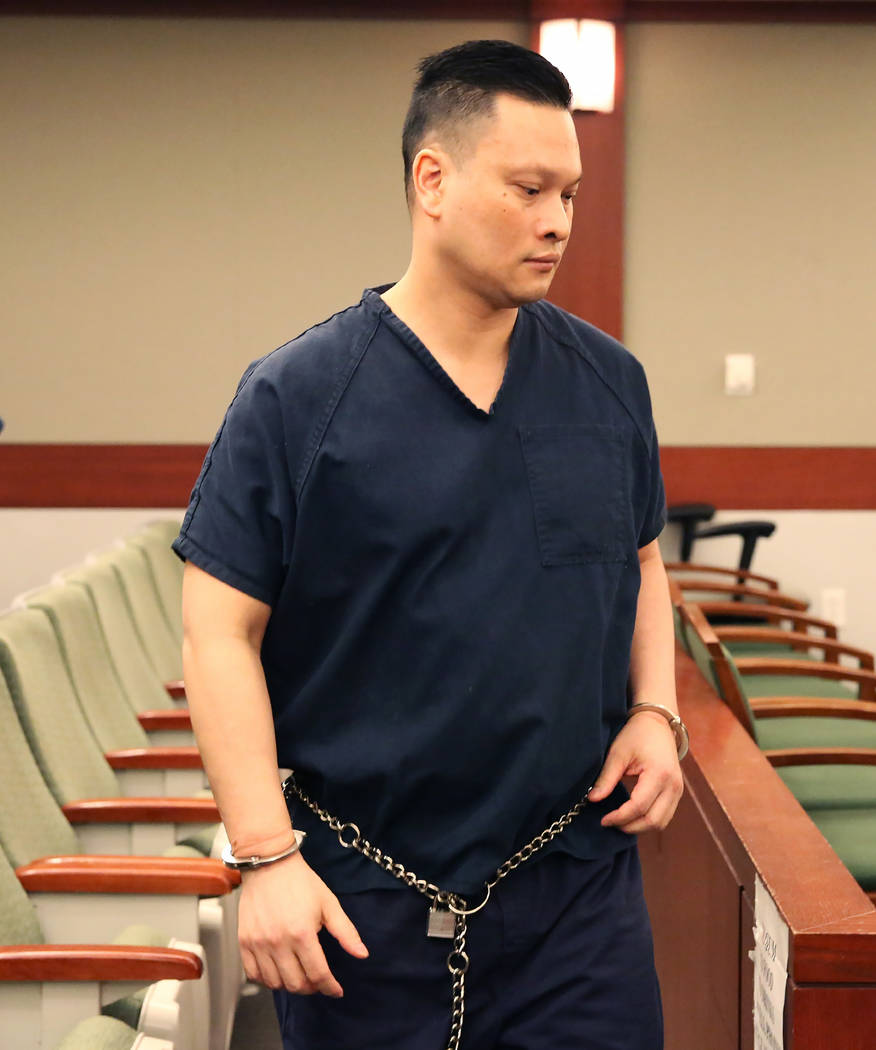 A Las Vegas doctor who drugged and raped patients was ordered Monday to serve 50 years to life behind bars.
District Judge Kathleen Delaney called the case against Binh "Ben" Chung "abhorrent and unfathomable" and "incredibly disturbing" as she handed down the sentence.
Prosecutors said Chung, who would be 93 when first eligible for parole, had videotaped sex acts with three unconscious women and a teenage girl who also had been drugged.
Chung testified at his trial in March that he had an ongoing consensual affair with one of the women, and that she was awake in the videos jurors watched, playing a role in his "Sleeping Beauty" fantasy.
He said he had somnophilia, a fetish for having sex with someone who is unconscious. He also testified that the teenager prosecutors said he molested in another video was actually the woman with whom he claimed he had an affair.
One of the victims told the judge that hearing his defense made her feel like he attacked her again.
"I never could have imagined he was a monster," the woman said. "I could not believe someone would do something so harmful."
Chung, found guilty of 11 counts, including use of a minor in the production of pornography, kidnapping, battery with intent to commit sexual assault, and four counts of sexual assault, thanked the judge and attorneys on both sides, along with his family, but did not apologize.
"All I ever wanted to do was help people," he said.
Defense attorney Christopher Oram flipped through letters of support for Chung and asked the judge for a minimum sentence of 10 years to life in prison.
"It is so conflicting," Oram said of the letters. "He has done so many good things."
Prosecutor Lisa Luzaich pointed out that there could have been acts that Chung did not record on video, or video that has not been discovered. She asked the judge to sentence Chung to at least 42 years behind bars.
"Each act in this case is deserving of consecutive time," Luzaich said. "What else is out there? We'll never know."
Contact David Ferrara at dferrara@reviewjournal.com or 702-380-1039. Follow @randompoker on Twitter.