Man sentenced to prison in hookah lounge shootout
Updated January 27, 2023 - 11:33 am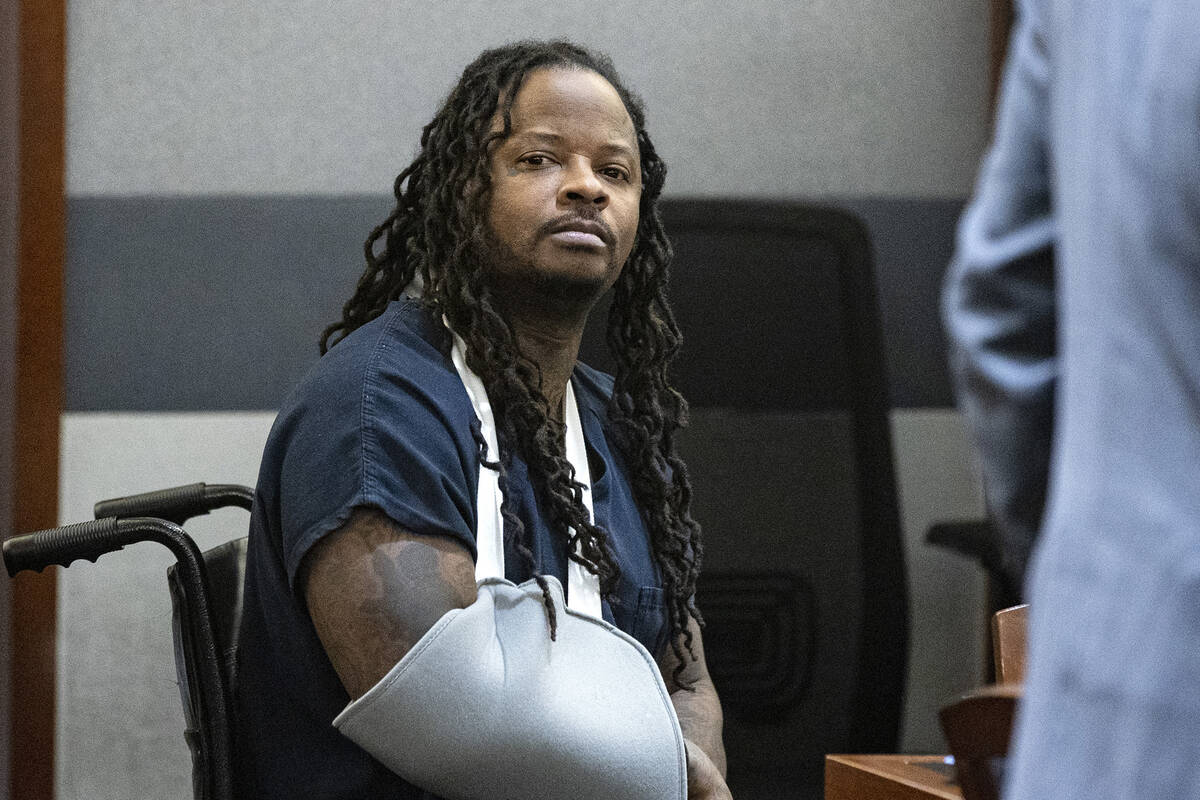 A 44-year-old man has been sentenced to prison in connection with a shooting at a hookah lounge last year that killed one person and injured 13 others.
The Metropolitan Police Department said Friday that an investigation to identify any additional suspects in the shooting is ongoing. Lee Wilson remains the only person charged in connection with the shooting.
Up to five people opened fire on Feb. 26 at Manny's Glow Lounge & Restaurant, an unlicensed business at 953 E. Sahara Ave.
"The video evidence was overwhelming that there was numerous shooters," Wilson's defense attorney, Josh Tomsheck, said Thursday.
Wilson initially was charged with murder but was indicted in April on 12 counts of attempted murder and other charges. He pleaded guilty in May to illegal ownership or possession of a firearm.
On Wednesday, District Judge Kathleen Delaney sentenced Wilson to between 21 months and 54 months in prison.
Wilson previously had said during a court hearing that he was shot six times in the shootout.
"Our position was he was as much of a victim as anyone else," Tomsheck said. "He did, however, admit to at some point being in possession of a firearm, and he took responsibility for that."
Tomsheck previously said that the man killed in the shooting, 33-year-old Demetreus Beard, was one of Wilson's friends.
A witness who testified to a grand jury in March said Beard was sitting on a couch with his girlfriend inside the business when shots rang out, and Beard was struck in the head.
In March, Las Vegas Justice of the Peace Joe Bonaventure said Wilson had a "significant" criminal history, including 82 arrests in Clark County since 1995 and nine felony convictions. As part of the plea deal, prosecutors agreed not to seek habitual criminal treatment for Wilson, which would have allowed the judge to issue a longer sentence.
Contact Katelyn Newberg at knewberg@reviewjournal.com or 702-383-0240. Follow @k_newberg on Twitter.