5 people opened fire inside hookah lounge mass shooting, police say
Updated April 25, 2022 - 6:08 pm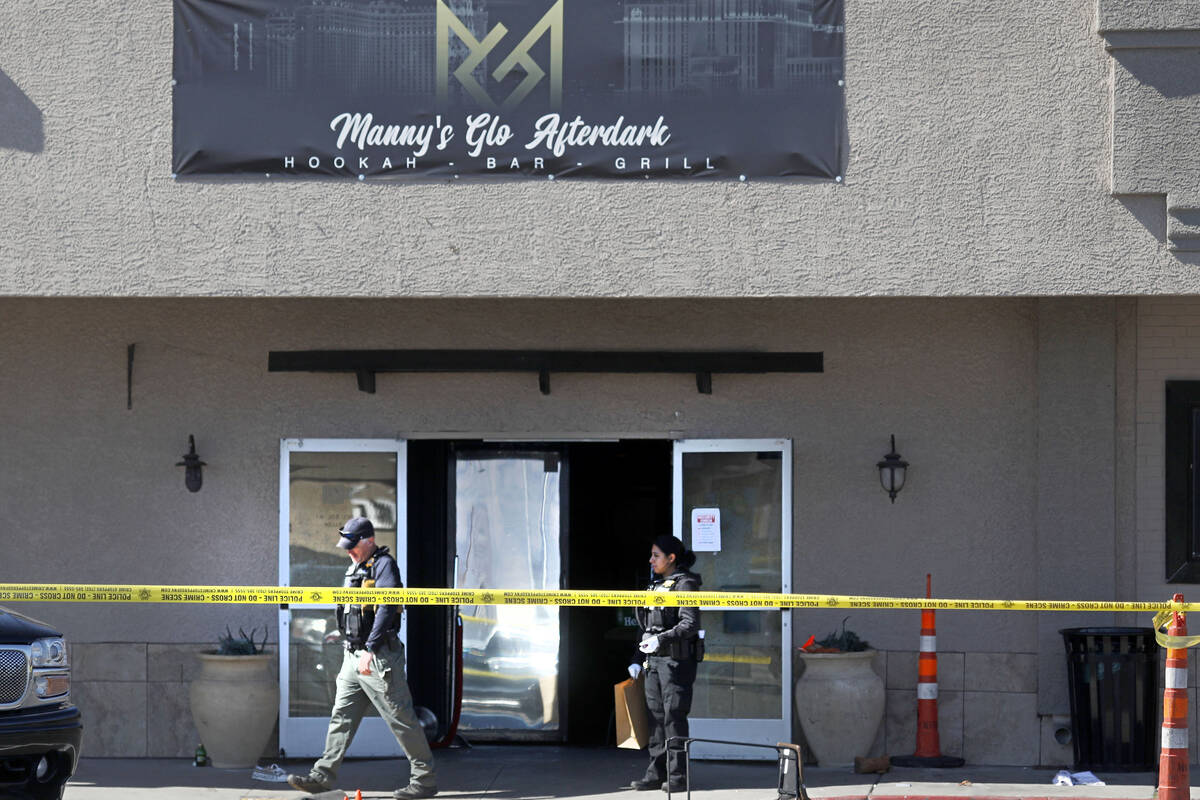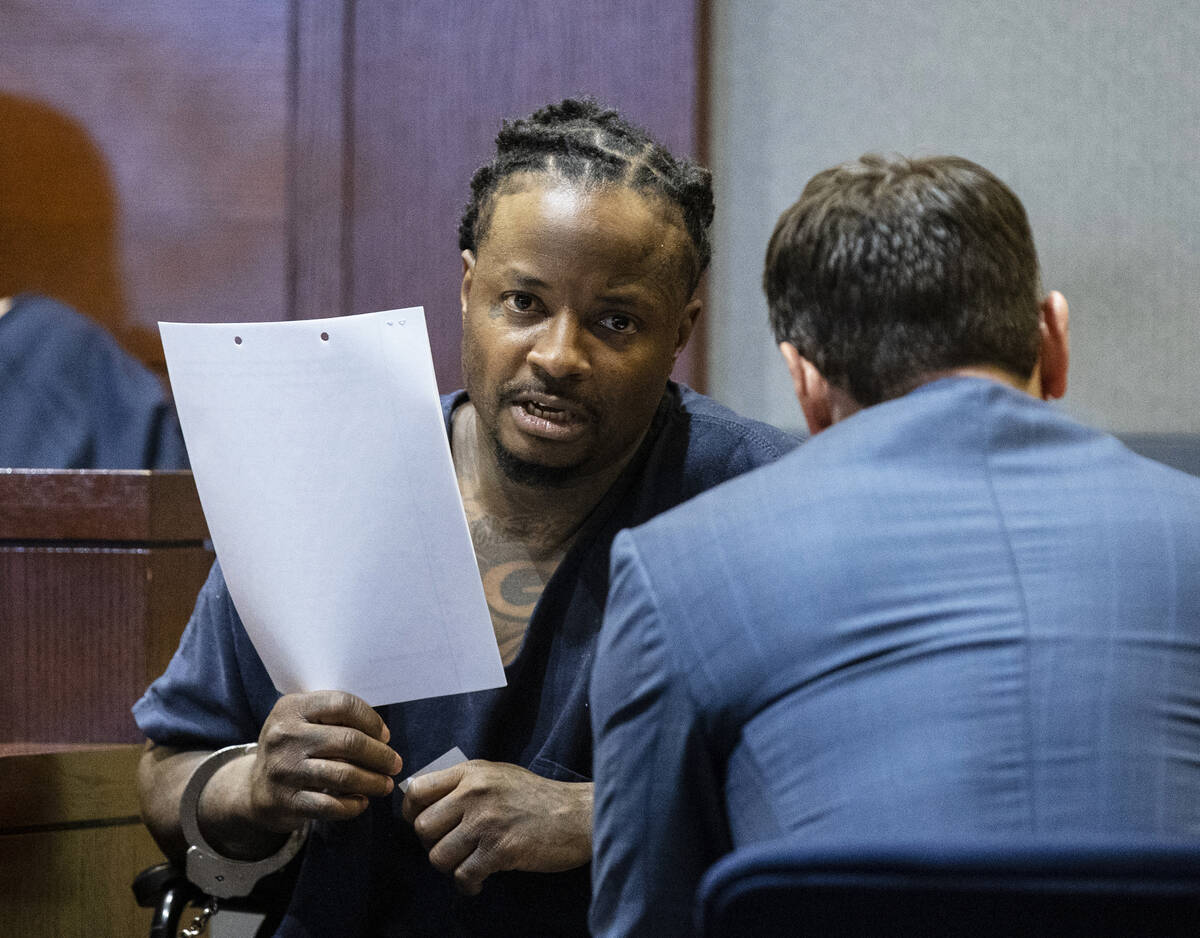 Up to five people opened fire in a hookah lounge during a February shootout that killed a person and wounded 13 others, sending scores of patrons scrambling to safety, leaving behind blood and overturned furniture.
The new details were revealed in transcripts of a March 16 grand jury proceeding against the only alleged shooter arrested in connection to the Feb. 26 mass shooting.
Lee Wilson, who originally faced a murder case, was instead indicted Thursday on 12 counts of attempted murder, two counts of discharging a gun from within a structure or vehicle and one count of being a felon in possession of a gun, records show.
"Would it be fair to say that there were multiple shooters inside of this club," Clark County Chief Deputy District Attorney Leah Beverly asked an investigator last month, transcripts show.
"We believe there (were) approximately five inside," testified Metropolitan Police Department detective John Hoffman, citing an ongoing investigation.
Wilson, who was arrested three days after the early morning shooting at Manny's Glow Ultra Lounge & Restaurant, an unlicensed business at 953 E. Sahara Ave., told a judge he was shot six times.
The 44-year-old suspect remains jailed at the Clark County Detention Center, logs show.
Court records show bail was set at $500,000. A jury trial was scheduled for July 11.
The Associated Press reported that he pleaded not guilty in court Monday.
His attorney could not be reached for comment Monday, and Las Vegas police said there were no updates on additional arrests.
Some of the wounded survivors outlined a chaotic scene where a party atmosphere immediately turned chaotic as soon as bullets erupted.
A woman told jurors that she had attended a birthday party celebrated in a VIP area and that she first heard two pops.
A bullet struck her leg, and she said she saw Demetreus Beard fall after he was shot in the head.
She said she was dragged out and loaded into an ambulance.
"When I got hit, I just, I don't know, I just remember seeing lights and smoke and it's like everything went blank, like I was the only one in that room, I didn't know where anybody was," she told jurors.
Another woman said a gunfight between two men broke out in front of her.
Patrons started screaming at the sound of gunfire, she said. The DJ stopped the music and the lights came on, "and then I seen gunfire right in front of me," she said.
She also had been standing next to Beard, who had been sitting on a couch with his girlfriend.
The woman said that there was no metal detector at the door, but that purses were checked and a "wand" was used to screen patrons when they entered.
Detectives did not describe Beard as a gunman during the grand jury proceedings.
A detective said police recovered at least 35 bullet casings. Another described walking through the lounge after the shooting and seeing blood, overturned chairs and tables, and medical equipment left behind.
Police previously said that they identified Wilson using witnesses and his own Facebook page, which showed him attending a "pre-party" some of the shooting victims had attended before continuing to the party at the lounge. Surveillance video from the scene showed a man who looked like Wilson walking toward a group of people after the shooting had erupted.
"The subject extended his arm as if he appeared to be firing a handgun" before fleeing, police wrote in his arrest report.
The shooting was the largest since the Oct. 1, 2017, mass shooting that has killed a total of 60 people.
Contact Ricardo Torres-Cortez at rtorres@reviewjournal.com. Follow him on Twitter @rickytwrites.