Scott Gragson sentenced to prison in fatal DUI case
Updated September 4, 2020 - 10:36 pm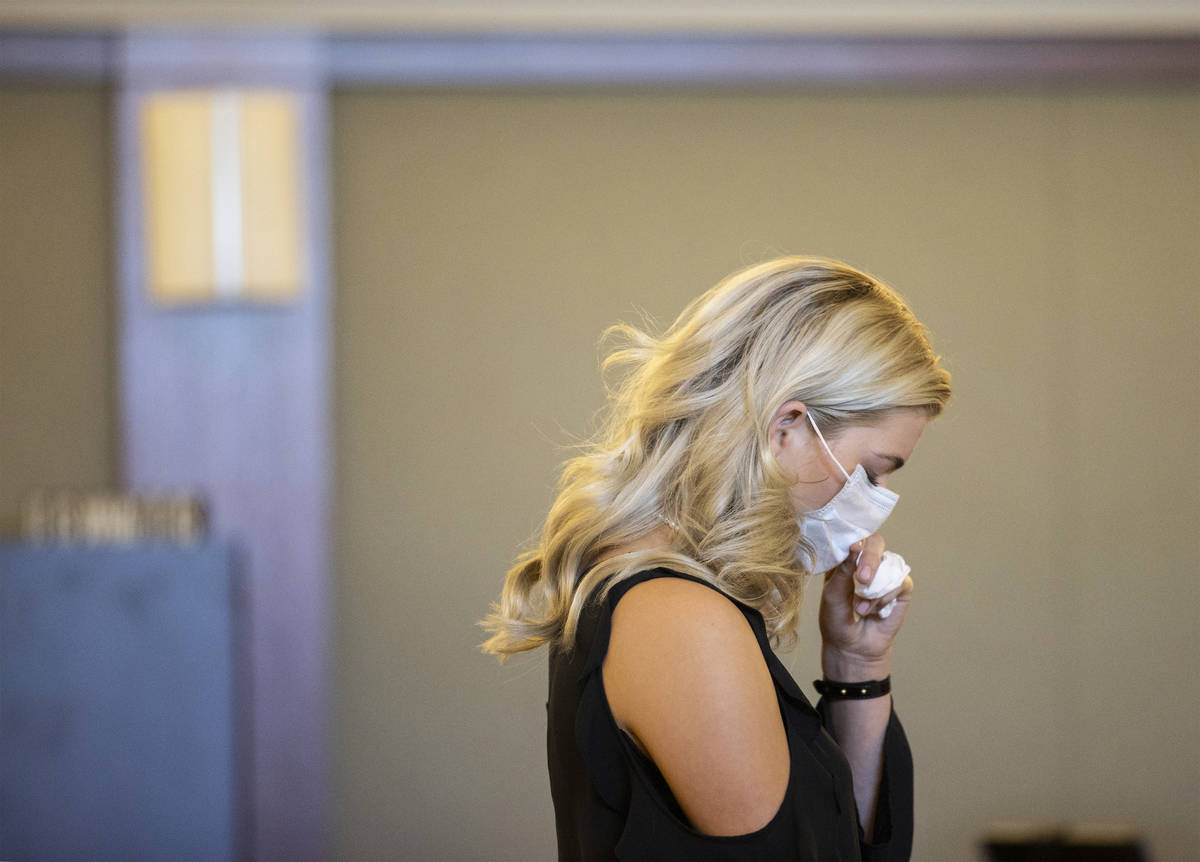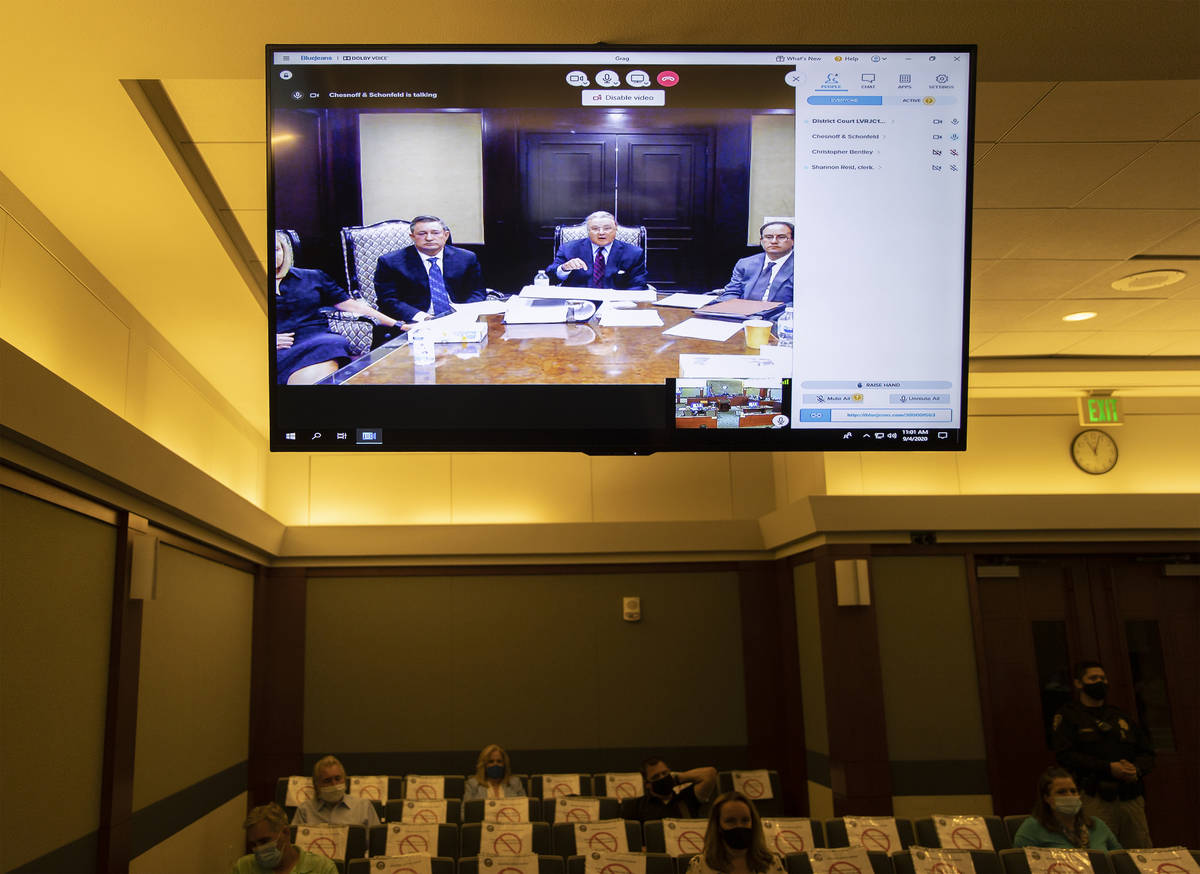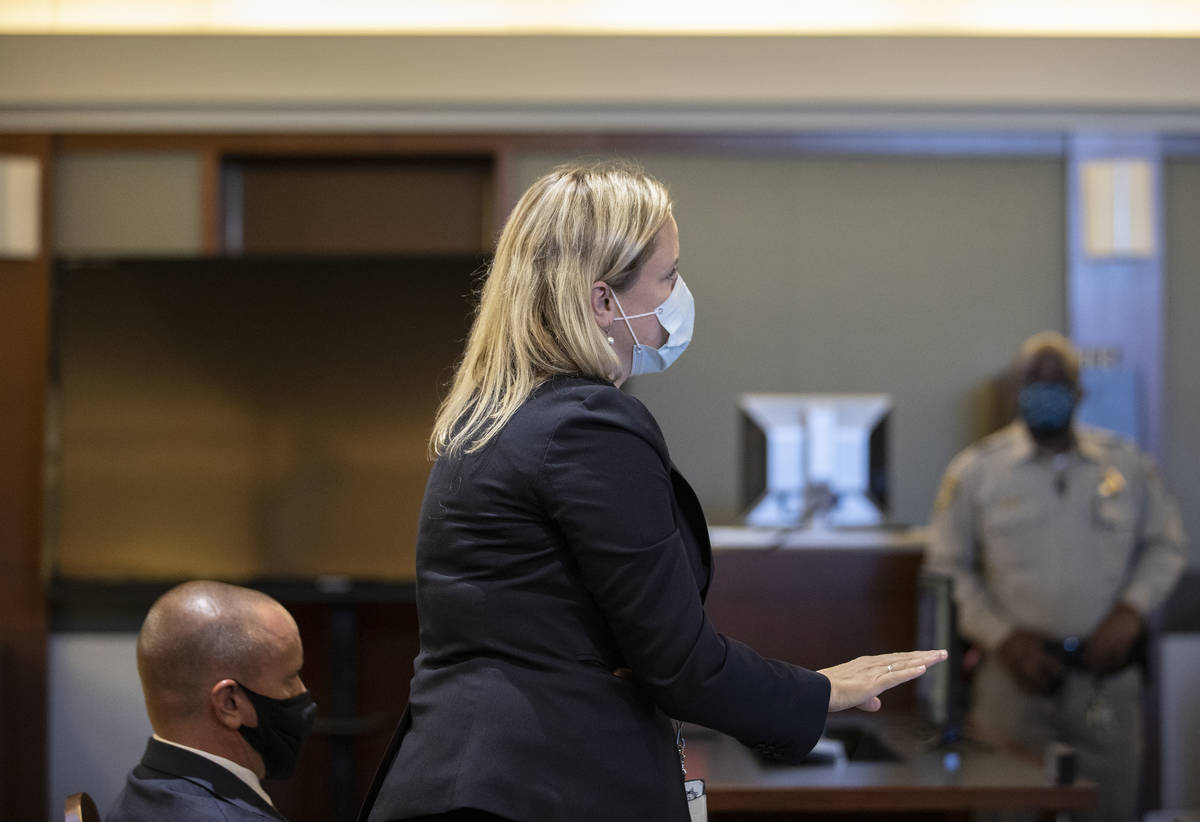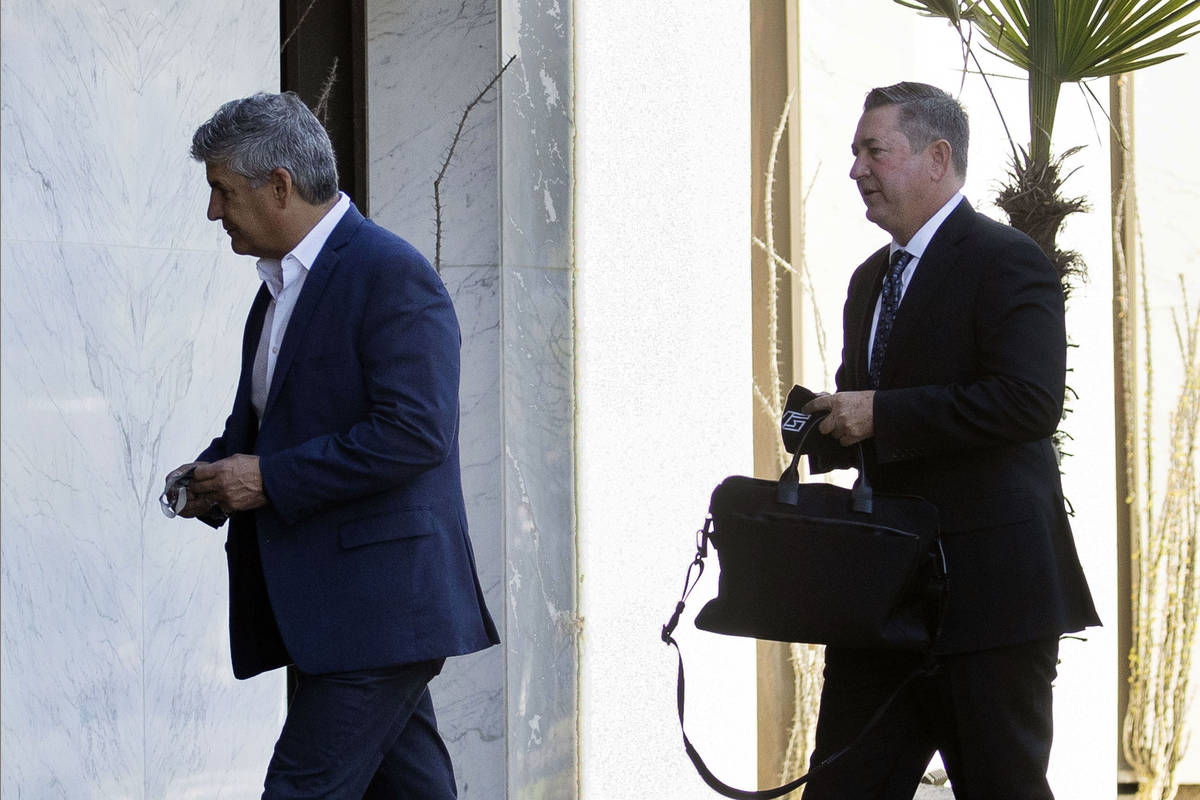 Wealthy Las Vegas real estate broker Scott Gragson sat in a high-backed chair in his lawyer's office Friday, watching on video as a judge ordered him to serve eight to 20 years in prison for driving drunk and causing a crash last year that killed a mother of three.
In the courtroom where District Judge Michael Villani delivered the sentence, the family of Melissa Newton, the woman killed, sat separated because of social distancing protocols, wearing masks. As each approached Villani before the ruling to try and explain the loss they felt when she died late May 2019, Gragson's wife, seated beside him, placed her hand on his lap, courtroom video showed.
Alan Miller, Newton's father, recalled his daughter's birth and death and how, the following Father's Day, his wife asked him what he wanted.
"And I replied, 'If only it was in your power," he said. "Although it happens, no parent should have to bury a child. The fact that she was an only child only deepened the pain."
Three others — Greg Tassi, Christie Cobbett and Christopher Bentley — also were injured in the wreck at The Ridges in Summerlin.
Bentley's wife and daughter said that he still suffers from a traumatic brain injury.
"Day in and day out, my family deals with the repercussions of Scott Gragson's poor choices," Bentley's daughter Nicole said. "I have had to learn to take care of him similar to the way he did me as a child. This accident has left a mark on our family forever. No matter how much progress my father makes in recovery, he will never be the same."
Attorney Christopher Turtzo read a letter from the father, who was not in the courtroom.
In the letter, Christopher Bentley said that he still suffers from memory loss and a lack of balance and energy.
"The other reason I currently live in fear is that I simply do not know if I am making sense when I speak," the lawyer read aloud.
Newton's ex-husband, John Newton, recalled the moment he told their daughters that their mother had died.
"I can still hear those screams," he said. "I will always hear those screams."
He expressed frustration that Gragson was not in the courtroom.
"We should have the ability to look him in the eye, as we speak," he said.
'It's cowardly'
Defense attorney David Chesnoff, who was seated in his law office between the 54-year-old Gragson and fellow attorney Richard Schonfeld, said he could not personally appear in court because of the pandemic. No one in the office wore masks, video showed.
"There was no disrespect intended," Chesnoff said. "And Mr. Gragson would have liked to have been in the courtroom. But it's because of my situation."
John Newton responded: "It's cowardly, sir."
Gragson pleaded guilty in February to one count of DUI resulting in death and one count of DUI resulting in substantial bodily harm.
Prosecutors had asked District Judge Michael Villani to sentence Gragson to at least 10 years behind bars with a maximum of 25 years. Defense attorneys asked for a minimum six-year prison sentence.
Before the judge sent him to prison, Gragson expressed remorse for the "senseless accident and the choice that I made at the time."
"I have the utmost sorrow, empathy and compassion toward the family of Melissa Newton as well as the other families involved," he said. "I have accepted the reality that I am going to the one place on earth that I have always feared, and that is prison."
As part of a lawsuit settlement, Gragson is expected to pay $21 million to Newton's family.
Gragson also reached settlements with passengers Tassi and Cobbett before he pleaded guilty to the criminal charges. Passenger Christopher Bentley's lawsuit is still pending.
Letters of support
Gragson admitted to Metropolitan Police Department officers that he drank for about five hours at a charity golf event, consuming "four to five mixed drinks" and Coors beers before the crash, his arrest report said.
In a sentencing memo, Gragson's attorneys called him "compassionate, humble, ethical and caring," pointing to a long list of charitable work he had performed, including founding a sleep-away camp for children with cancer and serving on the Las Vegas Fire and Rescue foundation and the Hope For Prisoners board.
"Mr. Gragson should be judged by his entire life and not the single day of May 30, 2019," his lawyers wrote.
The memo also included about 170 letters of support for Gragson from prominent state figures including former Gov. Richard Bryan and Sig Rogich, a senior adviser to Presidents Ronald Reagan and George H.W. Bush.
In the courtroom, Newton's mother, Keli Miller, was last to speak before Villani handed down his sentence. She told the judge of Newton's goals in life and listed the things she had accomplished before accepting a ride from Gragson. Newton volunteered for Habitat for Humanity, ballet theater, cheerleading camps and parent-teacher organizations, she said.
"As a family, we count broken hearts," Miller said, adding that they have "holes left that Melissa used to fill."
Contact David Ferrara at dferrara@reviewjournal.com or 702-380-1039. Follow @randompoker on Twitter.
RELATED
Gragson fatal crash settlement includes $21M to family of woman killed
Video shows Gragson talking to Las Vegas police after fatal crash
Scott Gragson indicted in fatal DUI case in Las Vegas
911 calls released from Gragson crash that left 1 dead in Las Vegas
Driver in fatal Las Vegas crash had blood alcohol level of .147