Las Vegas billboards focus attention on 2 unsolved killings
Updated October 12, 2018 - 11:33 pm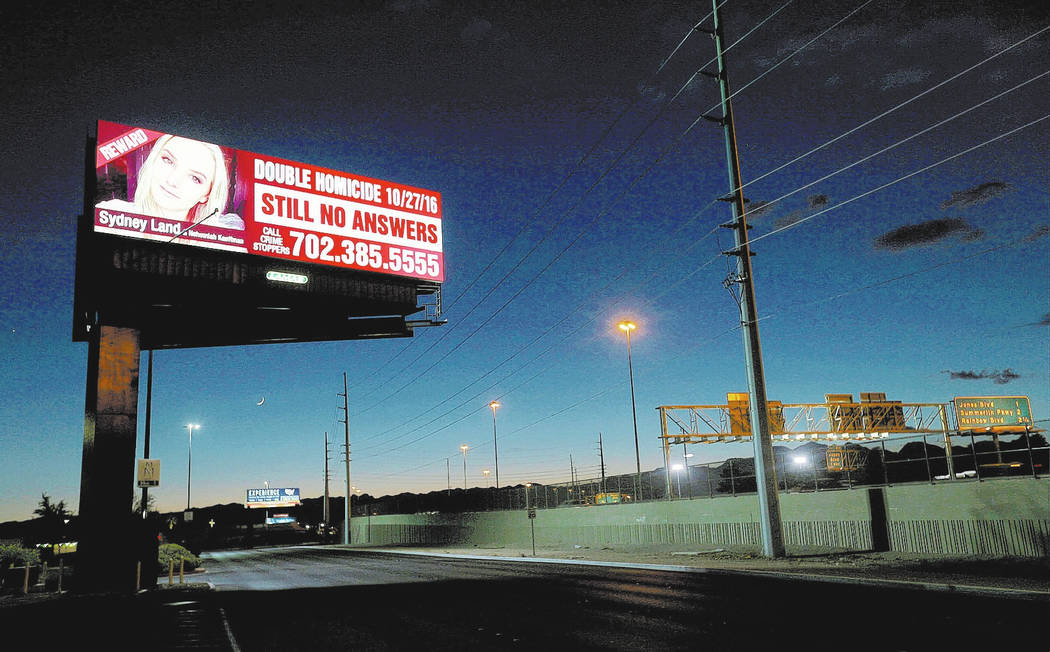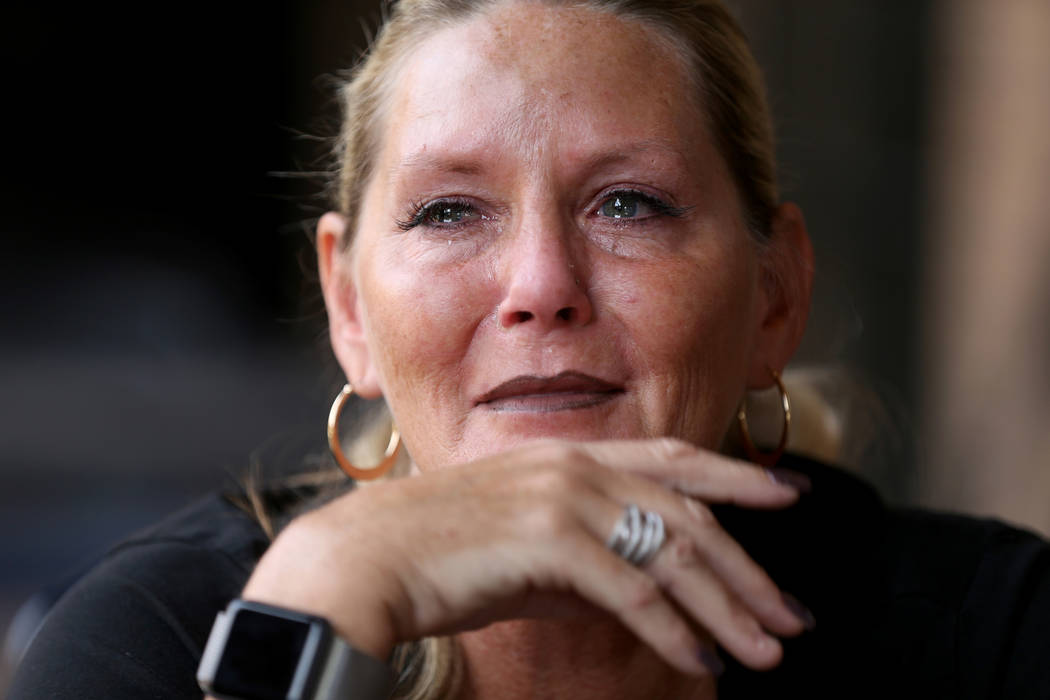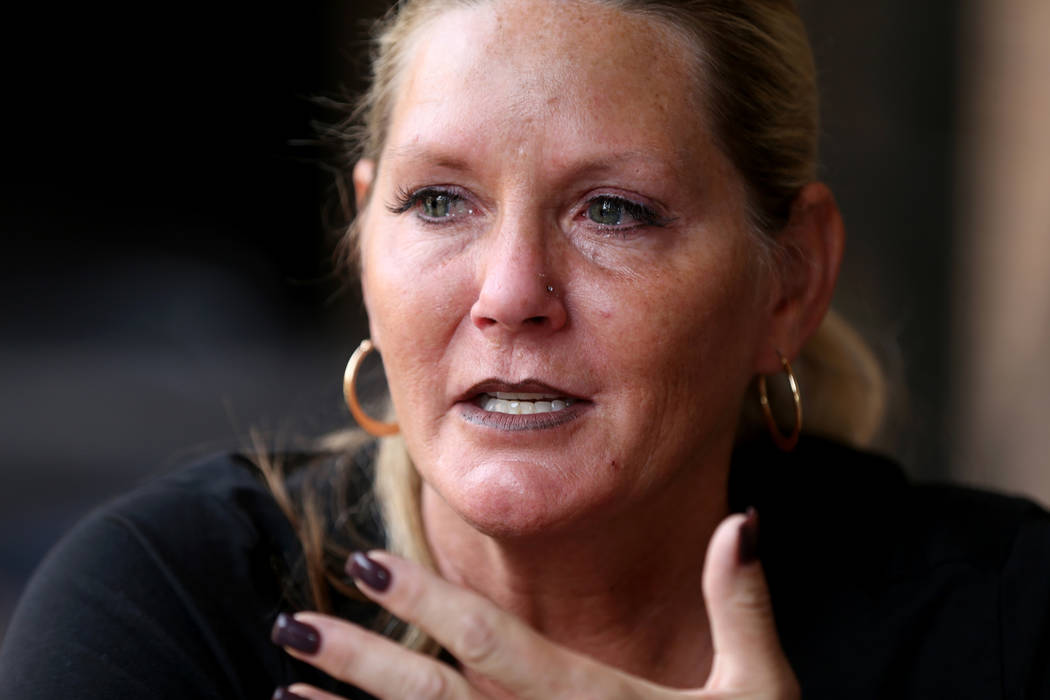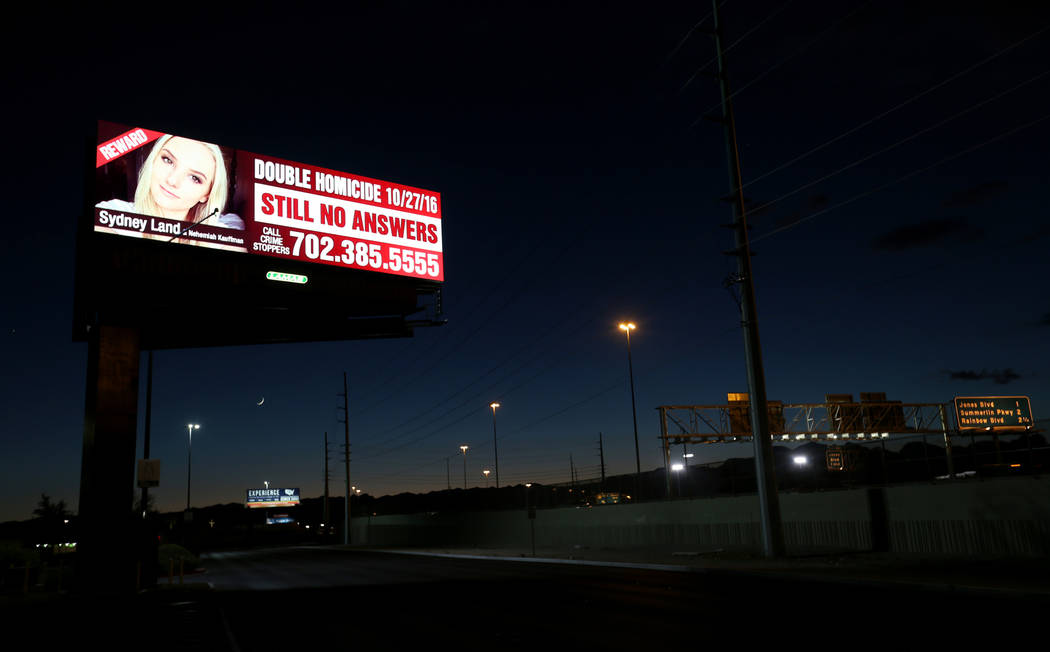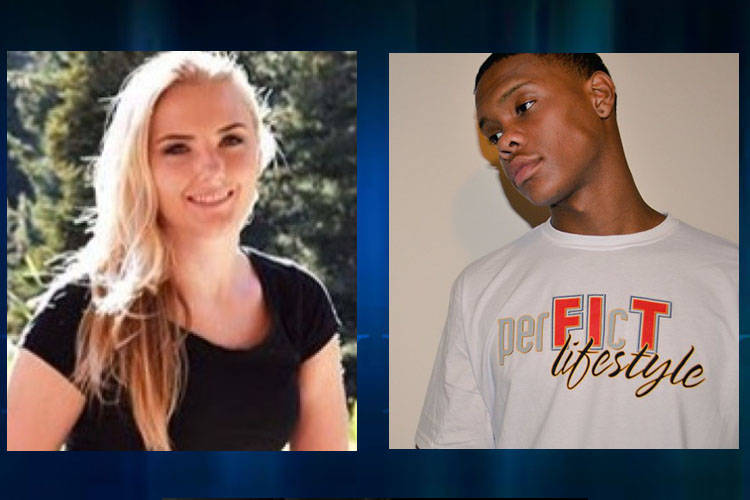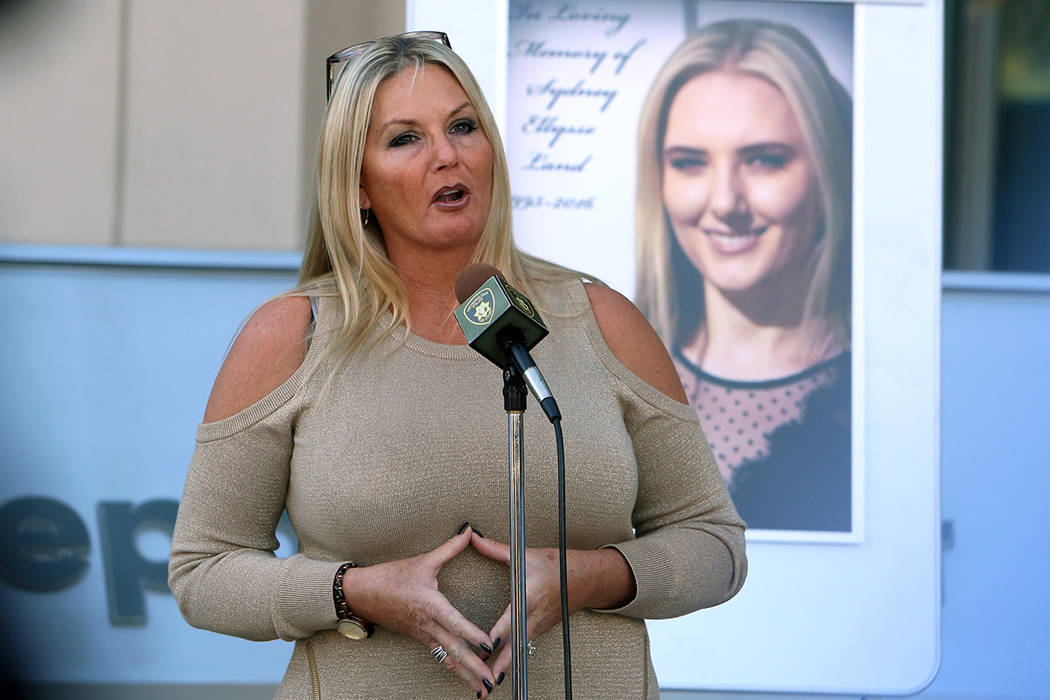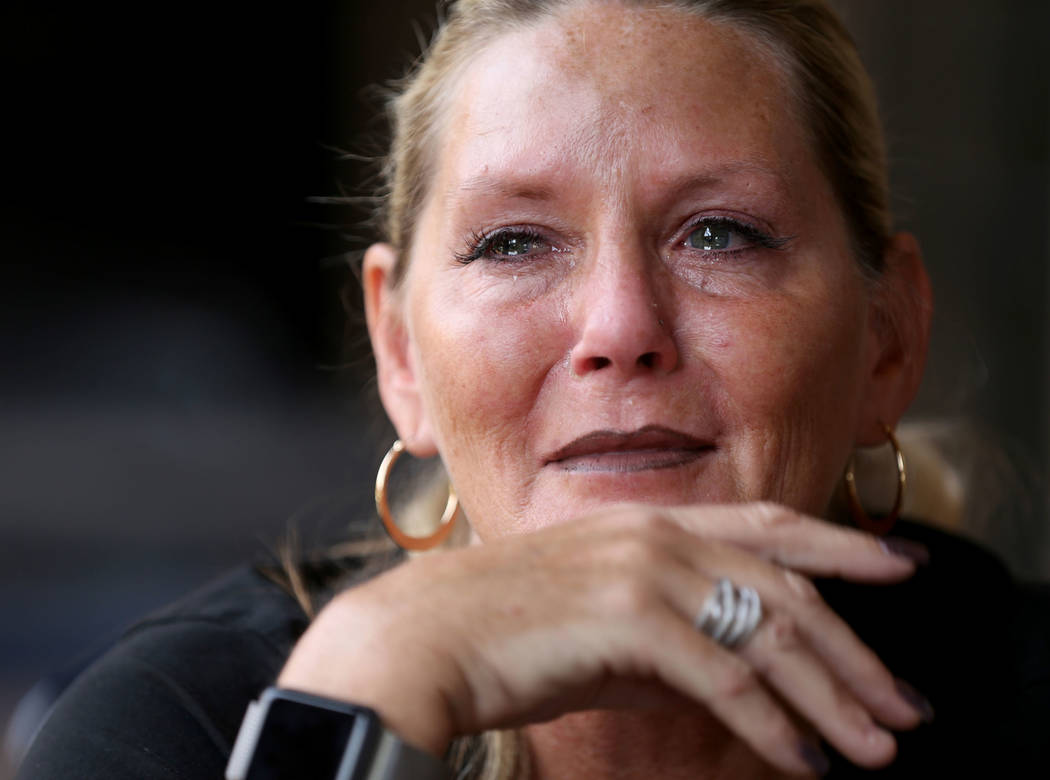 When Connie Land drives past the billboards plastered with her daughter's face, she sometimes doesn't realize what she's seeing. Then her brain registers Sydney's face from October 2016: young, smiling and — most important — alive.
"I know it's Syd, but it doesn't register to me that that is what our life is now," Connie Land said.
On Oct. 27, 2016, Sydney Land and Nehemiah "Neo" Kauffman, were found gunned down inside a southwest Las Vegas apartment. The woman was 21, and her boyfriend was 20.
Police at the time estimated that the victims had been dead at least a day at the Union Apartments, 4450 S. Hualapai Way. Nearly two years later, Las Vegas police haven't identified a motive or any suspects.
"I don't know how that's possible when we've done everything that we've done," Connie Land said Wednesday.
Since mid-September, Connie Land and her husband, Steve, have been paying for four billboards in the Las Vegas Valley that ask for information about the unsolved homicides.
Connie Land said it's the second time the family has put up the advertisements, paid for in part through fundraisers, in the two years since their daughter's death.
"All we can do is our very best to try to keep this out in the public eye," the mother said. "Has it rendered the results that we've wanted? No."
The billboards cost $9,000 for two months, Connie Land said. They want to keep the billboards up as long as possible, but she said they can only do what they can afford.
In the days after the killings, the Metropolitan Police Department said evidence pointed to two adult male suspects. A person of interest, 23-year-old Shane Valentine, was named a month later, but police were unable to connect him to the crime.
Prosecutors said Valentine crashed a car into a woman's home on Oct. 8, 2016, throwing rocks and firing a shot into the house. They also said detectives found text messages in which Valentine told Kauffman he was coming over to his mother's house.
Valentine pleaded guilty in October 2017 to discharging a firearm into an occupied building and was sentenced to a minimum of two years in prison, to be served concurrently with other burglary charges, District Court documents show.
Nevada Department of Corrections records show that Valentine, now 25, is serving his time at Ely State Prison.
Connie Land said her daughter was "terrified" in the weeks before she died.
One day, Land drove her daughter to work at the Palm restaurant in the Forum Shops at Caesars, and she remembered the young woman crying "hysterically."
"That day I said, 'Whatever is going on, we'll protect you,'" the mother said. "And she said, 'You can't.'"
Connie Land said she believes one of the victims' friends knows who killed the couple; they just haven't come forward.
Las Vegas police confirmed Thursday that the case is active but would not comment further because of the open investigation.
Connie Land said her daughter was a force of nature: simultaneously powerful and healing. She loved children and planned to attend the College of Southern Nevada, possibly to go into the medical field.
"She reminded me of the ocean," Connie Land said. "The ocean to me is so forceful, so powerful, so moving, so impactful.
But yet there are these elements that are so peaceful, so moving, so healing, and it's hard to find something that's such a force."
The mother's voice broke when she remembered her daughter's kind gestures, like when she left supportive notes for her siblings to find.
Connie Land said that if a killer is caught, her family will just enter "another chapter of hell" with courtrooms and lawyers. But she is pushing Metro to solve the case for others who may have been victimized by whoever killed her daughter.
"The minute we stop the fight, this will be swept under the rug. This will go away, and it will just be an unsolved murder that sits in their desk and they move on," the mother said. "I will not allow that."
Contact Katelyn Newberg at knewberg@reviewjournal.com or 702-383-0240. Follow @k_newberg on Twitter.
To provide information
Anyone with information about the crime may contact the Las Vegas police homicide section at 702-828-3521 or by email at homicide@lvmpd.com. Anonymous tips may be left with Crime Stoppers of Nevada at 702-385-5555.