Las Vegas shooting victim Heather Alvarado remembered for kind spirit
October 13, 2017 - 12:12 am
Updated October 13, 2017 - 11:52 am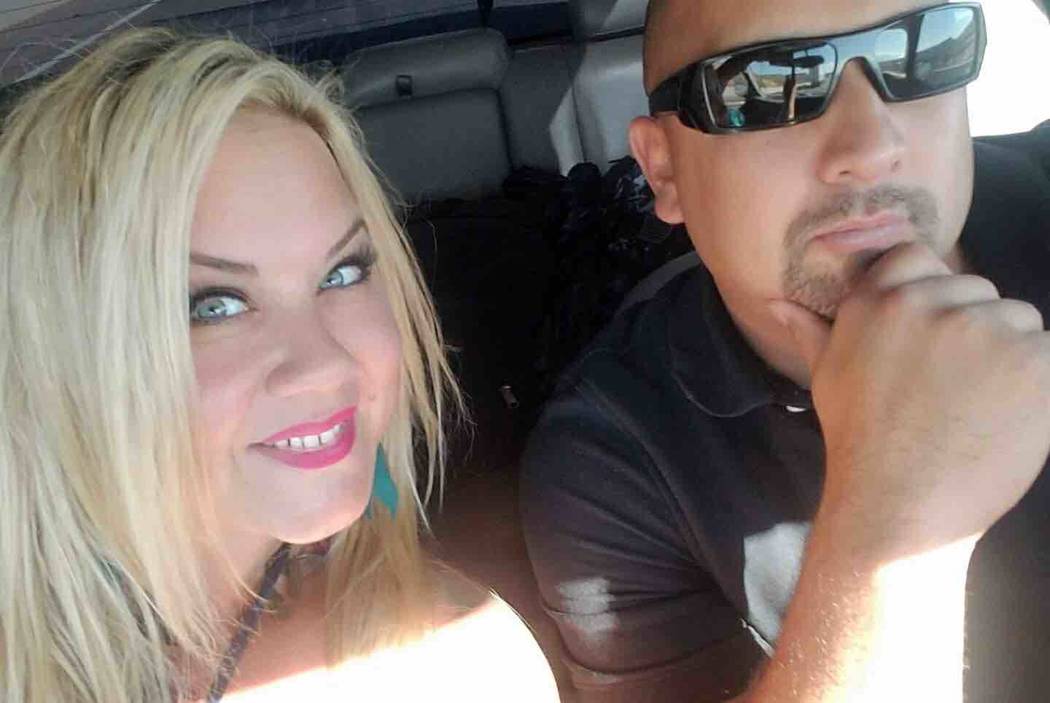 Albert Alvarado remembers the first time he laid eyes on Heather Warino.
They were 13, and Alvarado told his cousin, who was her friend, "I'm going to marry that girl."
Aside from her piercing green eyes, it was her warm smile and positive personality that caught his attention.
After a more formal introduction in 2001, the Cedar City, Utah, firefighter asked her to be his girlfriend. A year later, they married.
"She was my one and only true love," Alvarado said. "She was loving and giving. There was never a time when she didn't want to help somebody. She always saw the good in everyone. She was perfect."
Heather Warino Alvarado, a 35-year-old mother of three, came to Las Vegas to attend the Route 91 Harvest country music festival and was one of the 58 people killed when a gunman fired on concertgoers on Oct. 1.
A funeral service will be held at 2 p.m. Friday at the Enoch Stake Center, 2233 E. Village Green Road, in Enoch, Utah.
Alvarado said his wife lived for their children: Syrus, 14, Albie, 9, and Charlie, 4.
If she wasn't cheering loudly during their sporting events, she was planning parties for her children and their friends.
"Everything she did was for them," he said. "She loved our kids."
In her downtime, Heather enjoyed spending time outdoors. She loved going fishing, camping and spending time in Cancun, Mexico.
"She really loved vacationing," Alvarado said. "In hindsight, all we really wanted was to build memories with our family. In the end, that's all you have."
Heather ran an at-home day care center. She recently gave a parent an old vehicle she had, Alvarado said.
He also noted that Heather — an animal lover — even went hunting with him because she wanted to partake in his hobbies.
"She was honestly the most loving and giving person," Alvarado said. "She'd do almost anything to make someone happy."
In addition to her husband and children, she is survived by her parents, Michael and Dolores Warino of Hatch, Utah; brother Michael (Kristy) Warino of Kanab, Utah; sister Rachael (Michael) Cortez of Orange, California; grandparents Charles and Loraine Warino of Norwalk, California; and parents-in-law Roy and Diana Arredondo of Mira Loma, California.
"We miss her, and we'll always miss her," Alvarado said, his voice cracking. "She was everything to us."
Contact Sandy Lopez at slopez@reviewjournal.com or 702-383-4686. Follow @JournalismSandy on Twitter.