Police believe house fire that left woman, son dead was murder-suicide
Updated October 23, 2019 - 5:58 pm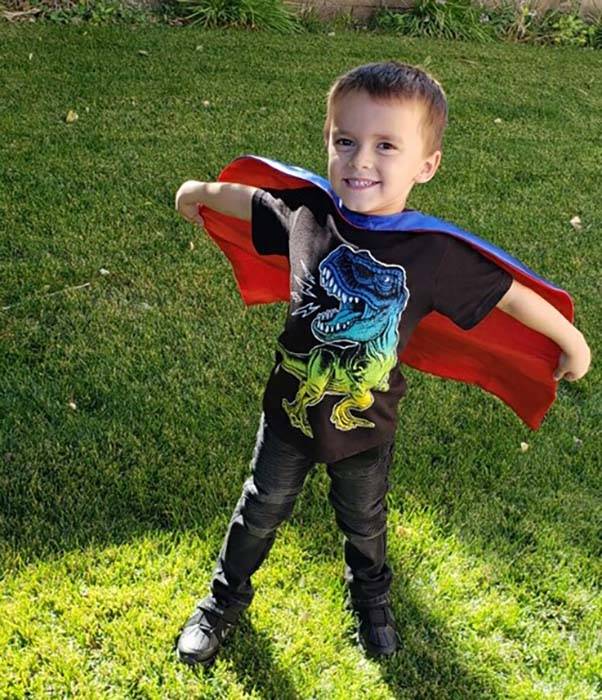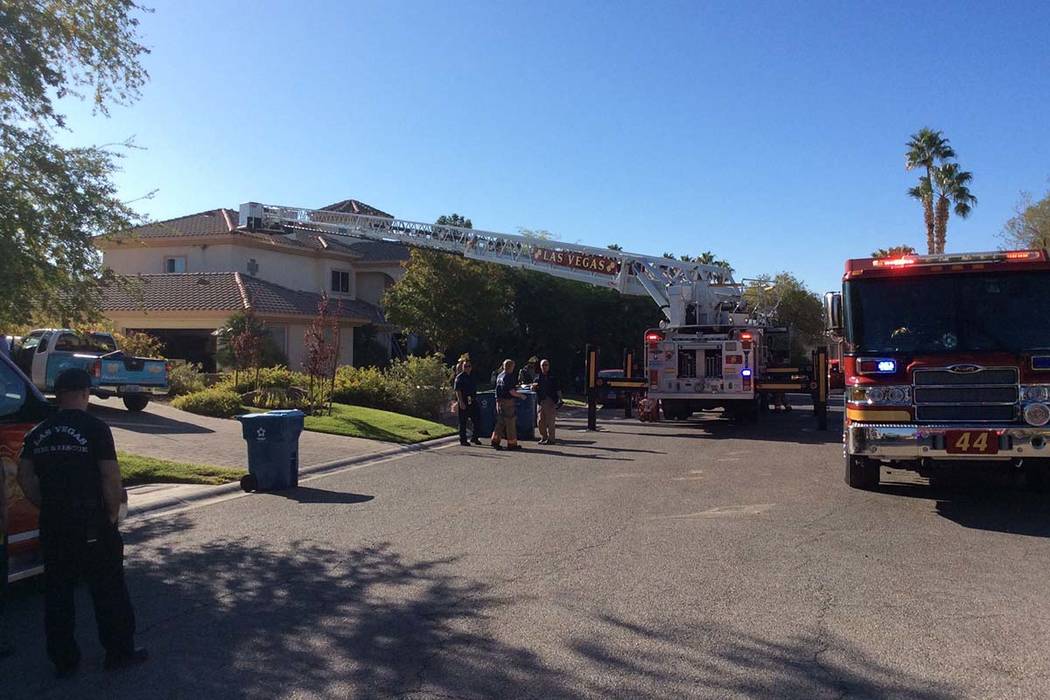 Las Vegas homicide and arson investigators believe Renai Palmer intentionally set her 6-year-old son on fire earlier this month, igniting a house fire that would kill them both.
"Clothing was sent to the lab for testing, and gasoline was located on the victim's clothing," Metropolitan Police Department homicide Lt. Ray Spencer told the Las Vegas Review-Journal on Wednesday, noting that fire-related murder-suicides are uncommon.
The Clark County coroner's office has yet to publicly release the official cause and manner of death for Palmer, 47, and the boy, Gavin. But Metro records show that Gavin's death was added to the department's official 2019 homicide count on Oct. 16, just over a week after the fatal fire at 1930 Fox Canyon Circle.
Gavin's cause of death in the Metro document is listed as "thermal burns."
Days after the Oct. 8 house fire, Gavin's father, Sean Murray, told the Review-Journal that Las Vegas Fire Department investigators told him they had found evidence indicating the fire was intentionally set. Murray and Palmer ended their relationship when Gavin was 1 and shared custody of the boy.
"I'm glad that I know what really happened, but it doesn't make it right," Murray said in a phone interview Wednesday. "It breaks my heart."
An unusual case
The fire was set in an upstairs bedroom in the two-story custom home just before 8:20 a.m. By then, according to Murray, Gavin should have been in school.
Spencer, the homicide lieutenant, said Palmer poured gasoline on Gavin and then used a red BIC lighter to ignite the blaze. Las Vegas firefighters pulled the two out of the burning bedroom and rushed them to a local hospital.
Gavin suffered burns on more than 60 percent of his body and was already dead before they arrived at the hospital, according to Murray.
Spencer said Gavin's death, which marked the 82nd homicide this year investigated by Metro, was the first fire-related murder-suicide case he's seen during his law enforcement career. He joined Metro in 2002.
The Fire Department has said that Palmer's younger brother, Levon Zeron, also was inside the home at the time and "tried to fight the fire but was overcome with smoke."
"I tried to do what I could to protect my family," Zeron said about a week after the fire during a candelight vigil for Palmer. "It was a very difficult situation."
Spencer said investigators do not believe Zeron had any involvement with the fire.
Palmer's family could not be reached for comment Wednesday, but during the vigil, Zeron described her as a "very caring mother."
"Gavin was her life," he said at the time.
'Out of my control'
Murray last saw his ex-girlfriend on Oct. 6, the Sunday before the fire, during their bi-weekly custody exchange. Murray had their son on the weekends.
"That day Renai was extremely apologetic for things that happened in the past, like our custody battle in court years ago," Murray recalled Wednesday. "It was weird, but I didn't think much of it. I never thought she would take it to this level."
Court records show a contentious custody battle — and a fight over the boy's last name — that began in March 2017, when Murray filed for joint custody and to change their son's last name from Palmer to Murray.
"I'm not blaming myself because it was out of my control," Murray said. "But it drives me crazy thinking that if I had known her mental state this wouldn't have happened."
Gavin, a first-grader who loved race cars and riding dirt bikes with his dad, will be laid to rest this weekend in Las Vegas.
Contact Rio Lacanlale at rlacanlale@reviewjournal.com or 702-383-0381. Follow @riolacanlale on Twitter.