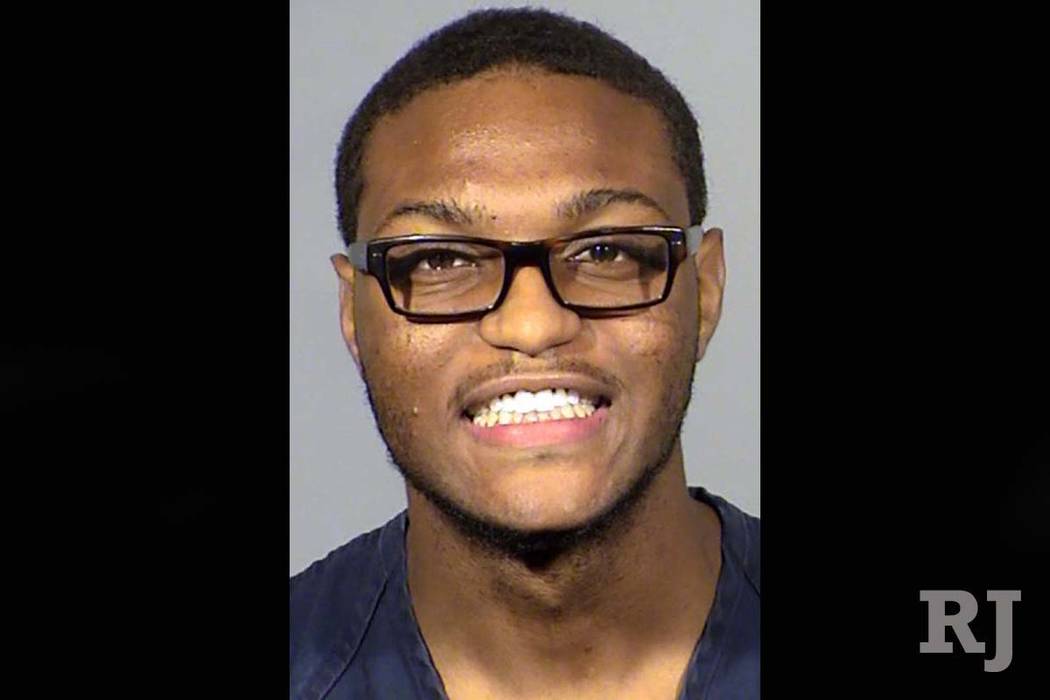 Malik Kendrick, a suspect in the fatal shooting of 20-year-old Trayvone Crocket, had spent time in jail with Crocket in 2015, an arrest report shows
The Metropolitan Police Department responded just after 5:15 p.m. Thursday to a call about a shooting at 6800 E. Lake Mead Blvd. The shooting happened near an apartment complex swimming pool.
A woman, who told police she had known Crocket for about two weeks, was shot in her left wrist and right index finger, according to the arrest report. She was taken to University Medical Center, Metro said. Crocket was shot dead.
Kendrick, 19, originally told police that he first saw Crocket at the pool when the latter was still alive, but later said he saw Crocket in the area only when Crocket was already dead, according to the arrest report. He told police he "had problems with while they were in jail in 2015."
Witnesses described the shooter as wearing a black hoodie, black pants and a green mask. Surveillance footage showed that the shooter matched the description, according to the report.
Police found the clothes and two guns in Kendrick's vehicle.
Kendrick is being held at Clark County Detention Center on charges of murder with a deadly weapon and attempted murder.
Contact Bianca Cseke at bcseke@reviewjournal.com or 702-383-0381. Follow @biancacseke1 on Twitter.
6800 E. Lake Mead Blvd, Las Vegas,NV