Man accused of being fake doctor hangs self in Las Vegas jail
Updated July 24, 2017 - 4:32 pm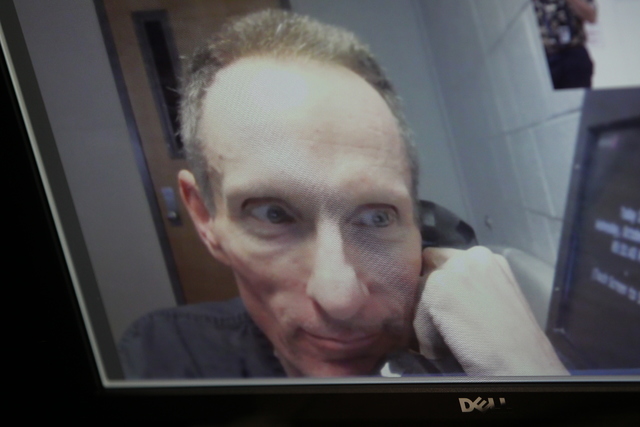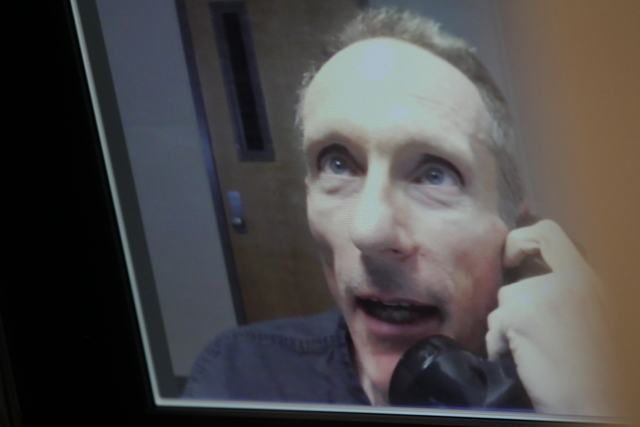 A man awaiting trial on multiple charges related to an unlicensed medical practice hanged himself in his cell Friday at the Clark County Detention Center.
The death of Rick Van Thiel, 54, has been ruled a suicide by the county coroner's office.
"Everybody's surprised by it," Deputy Public Defender Scott Coffee said. "He's certainly a free spirit and did things his own way. Custody can be a heavy burden, can be crushing for some people, and it certainly was for Rick. He was trying to litigate his case and had run into a number of brick walls. Rick was one of those people who tried to do what he thought was the right thing. I think he was a guy with a good heart, and I hate to see this happen."
Coffee said he and Deputy Public Defender Steven Lisk were "greatly saddened" by Van Thiel's death. His lawyers had spoken with him within the past week.
Although court and police records listed the inmate's name as Rick David Van Thiel, the coroner's office gave his name as David Rick Vanthiel.
He had been in jail since he was arrested Oct. 7, 2015 — a week after Las Vegas police and FBI agents searched his home. He was facing 21 counts related to practicing medicine without a license, eight counts of sexual assault, and one count of child abuse or neglect. A jury trial was scheduled to begin in January.
Van Thiel also faced federal charges in connection with two handguns and ammunition found his home in 2015, but those charges were dismissed after a judge ruled the search warrant that uncovered them was overly broad. Van Thiel was prohibited from possessing firearms due to past felony convictions that include robbery, attempted robbery, burglary and assault with a firearm.
Police records showed that Van Thiel had been living and operating out of a trailer parked behind a home near the intersection of Owens Avenue and Nellis Boulevard. The search warrant yielded records of the treatments he provided, numerous computers, hard drives and media storage devices. Documents seized from his trailer contained paperwork for 108 patients.
Officers also seized a vial of black market steroids, about 10 vials of the blood thinner heparin, IV bags containing something that looked like blood, and medical equipment from the trailer.
After his arrest in 2015, Van Thiel spoke to the Las Vegas Review-Journal from the county jail. He claimed he could cure HIV, the virus that causes AIDS, and cancer, among other serious diseases. Prosecutors have said as many as three people who sought treatment from him have died.
Van Thiel espoused anti-government rhetoric in line with the sovereign citizens movement. He has said he studied medicine on his own for 28 years and did not need a government-issued license to practice.
Contact Wesley Juhl at wjuhl@reviewjournal.com and 702-383-0391. Follow @WesJuhl on Twitter. Review-Journal staff writer Rachel Hershkovitz contributed to this story.
RELATED
Las Vegas judge suppresses gun evidence in federal case against fake doctor
Woman says a visit to 'doctor' was a nightmare on Monroe Avenue
Alleged fake doctor more dangerous than serial killer, Las Vegas judge says
Las Vegas man accused of practicing medicine without license indicted
Alleged fake doctor says he's too sick to survive in jail
Las Vegas man accused of illegally practicing medicine can defend himself on gun charges
Fake doctor was porn actor selling sex toys and escort services, court papers show
Man accused of being fake doctor held on new federal charge
Internal investigation
Officer Laura Meltzer, a Metropolitan Police Department spokeswoman, said Rick Van Thiel was unresponsive when officers found him about 10:30 p.m. Friday. Jail staff administered first aid while waiting for an ambulance, but the man died at University Medical Center.
The Police Department, which runs the county jail, is investigating the death to make sure jail policies were followed. The department's force investigation team probes officer-involved shootings and in-custody deaths and is looking into the matter, Meltzer said.
"They're going to look into every aspect of that," she said.