3 arrested in connection with Las Vegas home invasion
Updated January 1, 2018 - 9:44 pm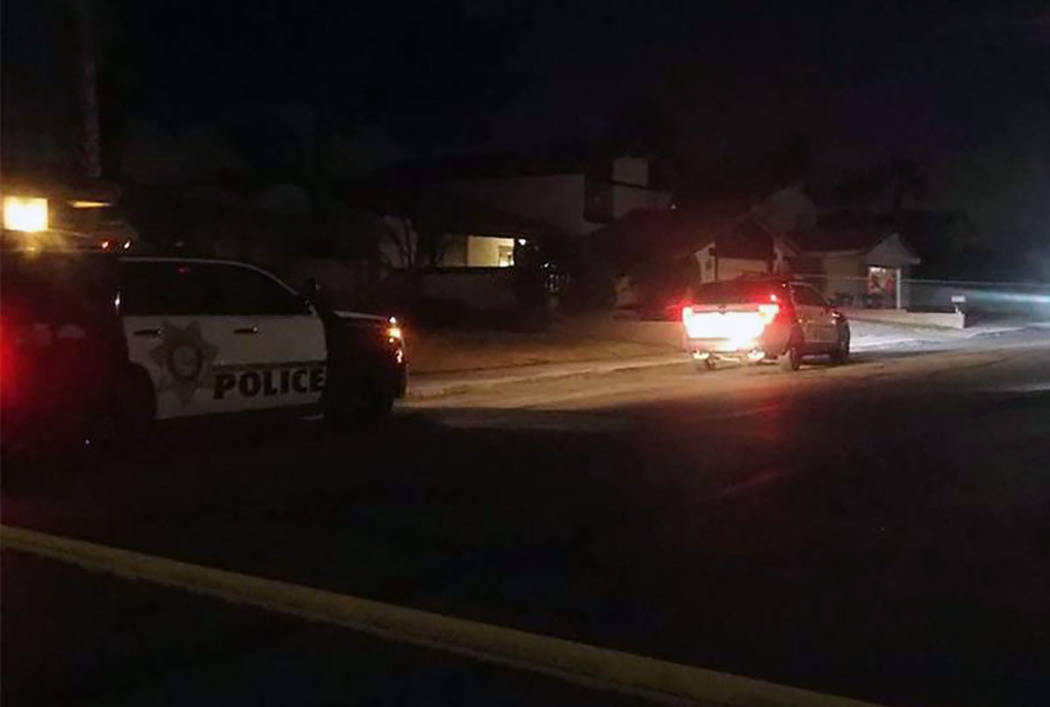 Three people were arrested in the wake of a violent robbery-home invasion in the central Las Vegas valley, police documents show.
Immanuel T. Collins, Samuel K. Roaque and Josette Paga were arrested Sunday in connection with the Dec. 27 home invasion near Flamingo and Lindell roads, police records show.
Collins and Roaque face multiple felony charges, including robbery, kidnapping and home invasion charges. Paga faces a charge of illegally using a credit or debit card. They each remained in Clark County Detention Center Monday night.
The home invasion happened about 1:15 a.m. on the 5300 block of Holbrook Drive, Metropolitan Police Department said. Police said the homeowner is in his 70s and his wife was in her 60s.
Police said three men broke a window and opened the front door. They ransacked the first floor and continued upstairs, officers said. The three then hit the sleeping couple on the head multiple times before dragging them each down the stairs.
At one point, one of the three intruders held a knife to the man's chest.
Another man in his 90s was inside the home during the robbery, Metro Lt. David Gordon said at the time, but was not harmed.
One of the intruders dragged the homeowner to show them how to operate a 2017 Tesla Model S. that was in the garage. North Las Vegas police found the unoccupied car later in the day.
As they fled in the Tesla, the vehicle struck the homeowner and dragged him across the driveway, Gordon said.
The man and woman were hospitalized at University Medical Center, and will survive, police said.
Contact Mike Shoro at mshoro@reviewjournal.com or 702-387-5290. Follow @mike_shoro on Twitter.