Arrest made in Henderson officer-involved shooting
Updated August 13, 2018 - 8:30 pm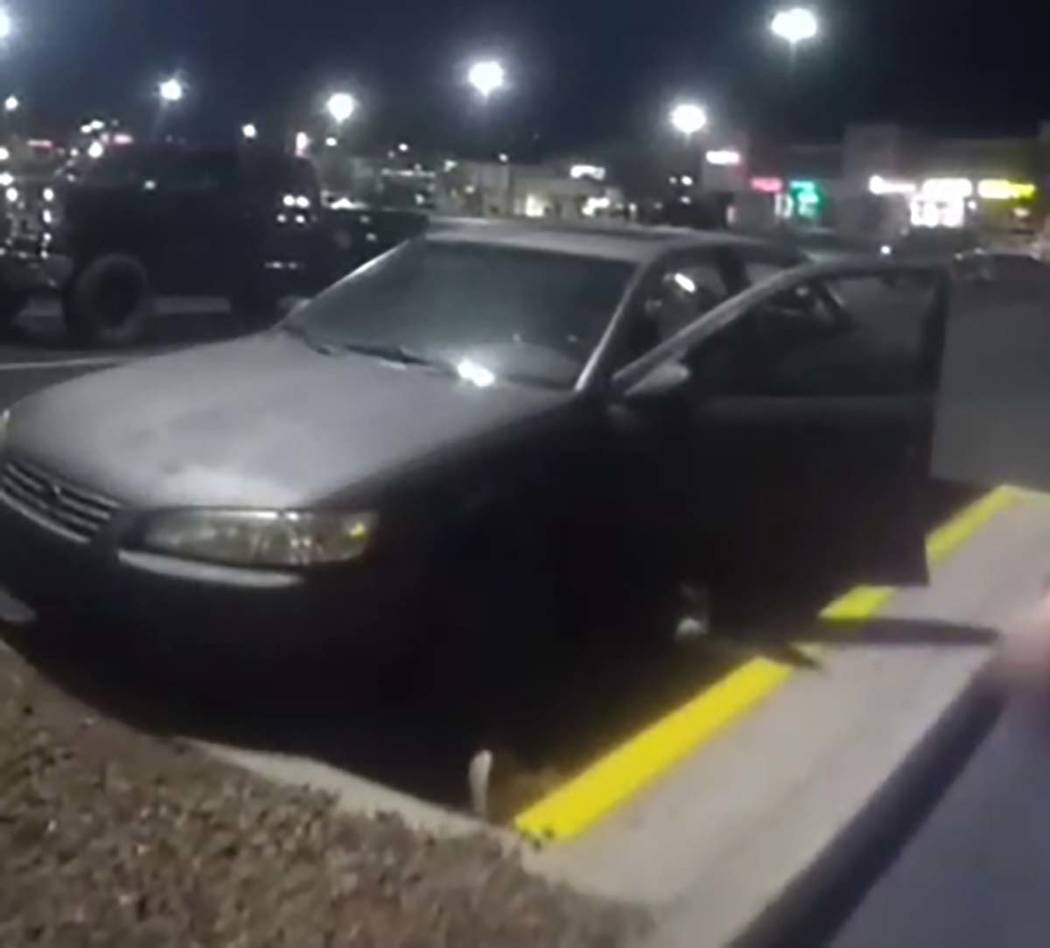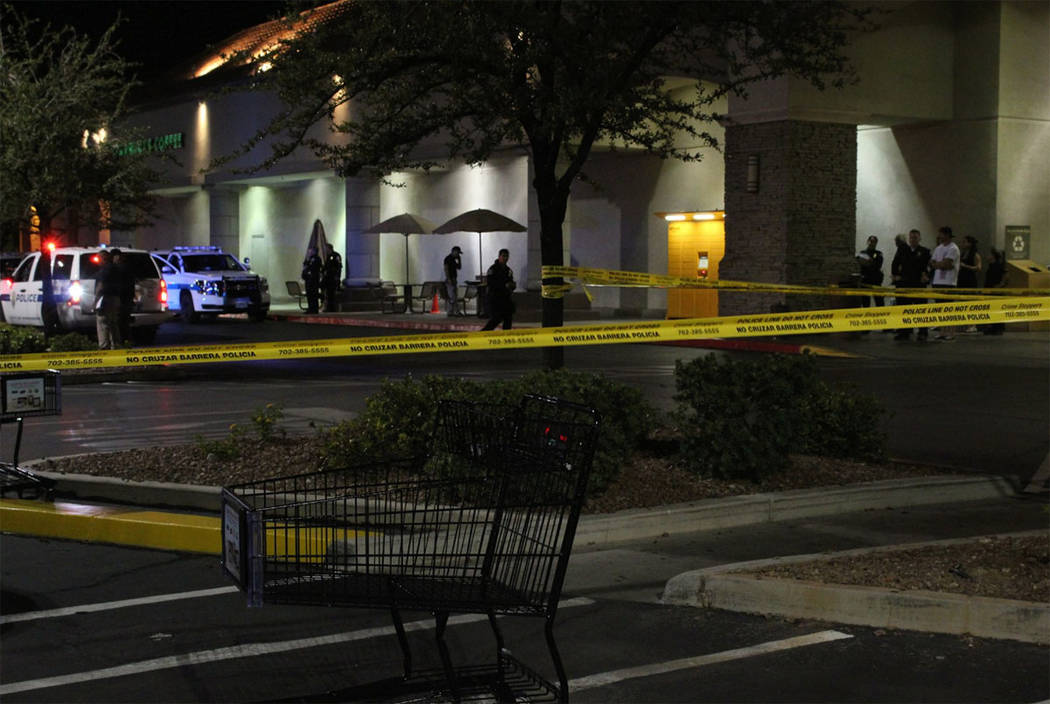 A police task force on Monday arrested a man accused of striking two Henderson police officers with a car Sunday night and prompting the department's first police shooting of the year.
Members of a team made up of federal and local authorities arrested 27-year-old Larry Calvert on the 3000 block of Morning Wind Lane in the northwest valley. He faces charges of battery with a deadly weapon against officers, police said.
Calvert fled the scene of a police shooting Sunday night near a Vons store on the 2600 block of Windmill Parkway, near Pecos Road, Henderson police spokesman Rod Pena said.
An officer approached Calvert and two women in the area after noticing suspicious activity. Calvert and the women ignored the officer's initial commands, police said.
An altercation started as a second officer arrived, police said.
Calvert drove over an officer's foot and struck both officers as he fled the scene with 26-year-old Marcella Levia in the car. One of the officers fired multiple shots at the 1998 Toyota Camry as Calvert drove off. Police said another woman, 26-year-old Summer Waters, fled the scene on foot.
The officers sustained minor injuries and were treated at the scene.
Shortly before 5:30 p.m. Monday, the police task force found the Toyota on Morning Wind. A person uninvolved in Sunday's encounter left a home in the car and was stopped by police. The driver told police that Levia and Calvert were in a home on Morning Wind.
Calvert was hospitalized with two gunshot wounds, police said. Levia, who was also hit by Calvert's car, sustained survivable injuries, police said. Calvert was in surgery Monday night, according to police.
Calvert faces two counts of battery with a deadly weapon against officers, police said. Levia is not facing charges. Police are searching for Waters for questioning.
The officer who fired his gun will be identified this week, police said. He is on paid leave while the shooting is investigated.
Contact Blake Apgar at bapgar@reviewjournal.com or 702-387-5298. Follow @blakeapgar on Twitter. Review-Journal staff writer Katelyn Newberg contributed to this report.
A previous version of this article incorrectly stated that officers responded to a call and had an incorrect license plate number for the suspect's car.
Henderson police are investigating at a Vons on the corner of Pecos and Windmill after officers fired shots at a vehicle. Police were called here at 8:10 p.m. for reports of a suspicious vehicle. #RJnow pic.twitter.com/wGGOovBAsm

— Max Michor (@MaxMichor) August 13, 2018
Related
Guard shot by police after shooting inside Las Vegas store
Suspect firing rounds from Las Vegas apartment shot, killed by police
Man dies in 2nd officer-involved shooting in Las Vegas
Man killed, officer injured in Las Vegas police shooting
Stabbing suspect dead after officer-involved shooting in east Las Vegas