Collectors pursue memorabilia associated with Las Vegas shooting
January 19, 2018 - 1:55 pm
Updated January 19, 2018 - 5:06 pm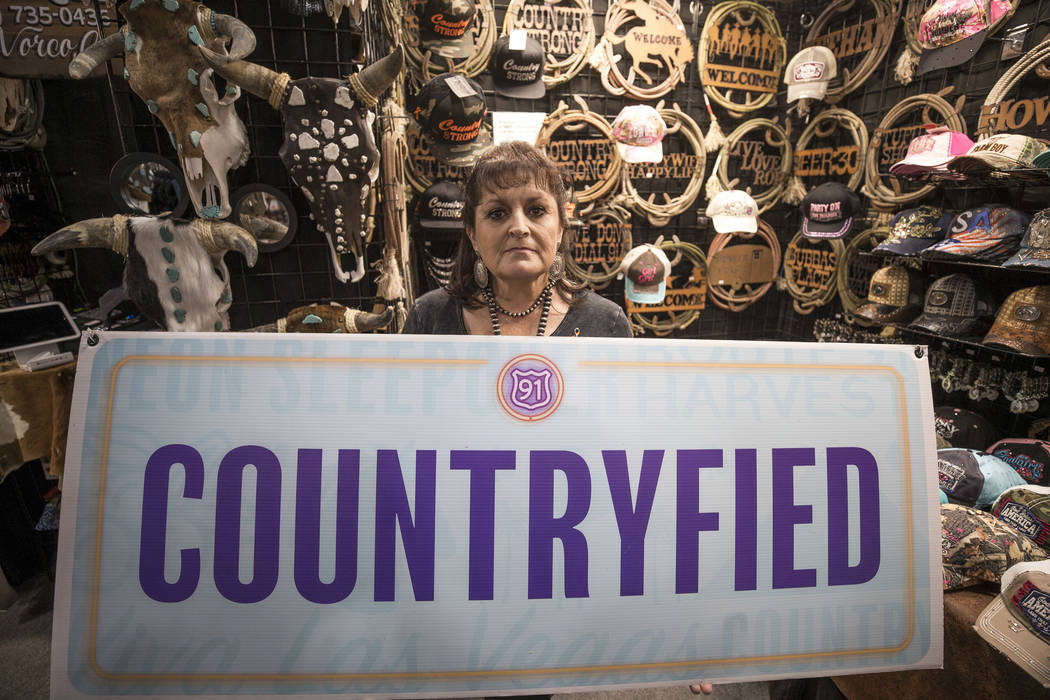 The man approached Las Vegas shooting survivor Julie Craig with an unusual business deal.
Finding Craig at a vendor stand during a gift show at the South Point, the man offered $500 for one of the wreaths she normally sold for $45 under her Countryfied Apparel business.
For the man, a self-identified collector of crime memorabilia, a wreath made of used rope and displaying the slogan "Stupid Should Hurt" held more value because Craig may have sold one during the Route 91 Harvest music festival.
Less than a month had passed since she and thousands of others fled the gunfire on Oct. 1.
"He said he'd be helping me out financially and helping him with the product," Craig said.
She never reached a sale with the man, who had given Craig a glimpse into the world of murderabilia. In this marketplace, buyers and sellers barter over items associated with criminals, their victims and the places where their crimes played out.
In the months since Oct. 1, sellers have gone online to post about an inventory of items supposedly associated with the Strip shooting.
Sold online
William Harder left his home in California for a vacation and business trip of sorts to the Strip.
He rode the New York-New York roller coaster and visited the Hershey's chocolate store. He also bagged some dirt from where the bullets struck during the shooting to sell in an online auction as part of a Las Vegas shooting package.
Starting bid: $55.
To people like Harder, who may pay hundreds and thousands of dollars for letters and paintings from history's most notorious serial killers and mass murderers, they are no different from spectators to a bull fight or museums dedicated to wars or mobsters.
"I didn't make this hobby up," Harder said. "People like Al Capone are now folk heroes, things of legend. Charles Manson is an American icon."
Harder's hobby began at age 6 when he visited a Roman coliseum on a trip to Europe. The fascination with people who watched men die for entertainment never left him.
Macabre collectibles date at least as far back as the Great Depression.
Passers-by dipped handkerchiefs in the blood of gangster John Dillinger following his death by shooting in Chicago in 1934, according to an article published in a 2015 journal by the Ohio Council of Criminal Justice, a research nonprofit.
In 1997, Whiskey Pete's in Primm paid $85,000 for the bloody shirt bank robber Clyde Barrow was wearing when he died almost 60 years earlier.
So-called Son of Sam laws started in New York in the 1970s to block killers from profiting from their crimes. The Nevada Supreme Court struck down the state's version of the law in 2004 as a violation of the First Amendment.
In 2011, the federal government raised about $232,000 to compensate survivors of the Unabomber, responsible for multiple bombings between 1978 and 1995. Among the items the government sold: Ted Kaczynski's typewriter and sweatshirt.
eBay's 2001 ban on crime memorabilia paved the way for people like Harder to open niche websites like Murder Auction.
He estimates he's sold 2,500 pieces of memorabilia for $10 to $5,000. Inmate letters make up most of his inventory. Artwork from serial killers can sell for thousands of dollars.
Harder said he draws the line at items associated with 9/11.
Customers include teachers, police
Though Harder said murderabilia is not his main source of income, he and family members have received death threats due to his hobby.
"People are going to be offended, and I get it," he said. "I don't mind the hate mail."
The next items he wants to sell are ticket stubs from the Route 91 Harvest festival, as well as dirt from the gunman's childhood home.
The stubs have sold for around $500 online, said Nic Violante, a Michigan commercial printer who authenticates crime memorabilia under the True Crime Authentication brand.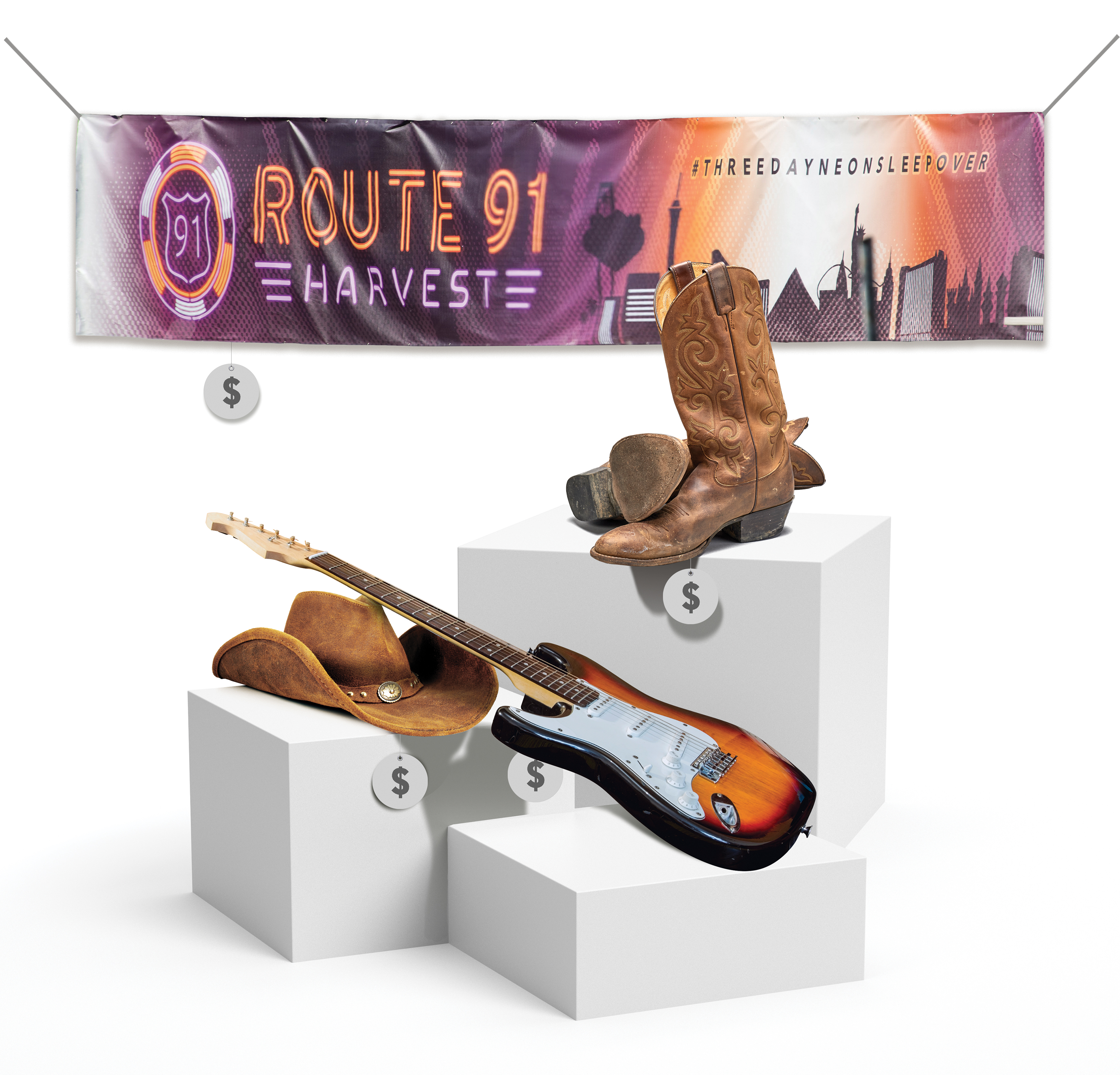 A collector himself, Violante has been creating a database to catalog murderabilia items traded online.
His customers have included criminal justice professors in search of teaching aids, former law enforcement officers and collectors interested in the novelty of a killer's letter or clothing.
"There's a thin line with this type of stuff," Violante said. "A banner in a true crime marketplace is an artifact."
His interest in the macabre stems from his uncle Robert Violante, who survived a bullet to the face in 1977 from New York serial killer David Berkowitz, the man who inspired the Son of Sam laws.
When it comes to mass shootings, items related to the 2012 shooting at an Aurora, Colorado, movie theater now sell big.
Letters from the gunman, who received multiple life sentences, can be flipped for hundreds of dollars. An Aurora survivor sold a birdshot pellet removed from her body for $1,650 on an online marketplace.
Historical events
Harder compares his hobby to one of his favorite tourist spots in the Las Vegas Valley — the Mob Museum downtown.
Geoff Schumacher, the museum's senior marketing and sales director, said his nonprofit competes for potential exhibit items with collectors interested in mob memorabilia and law enforcement tools.
Because written evidence of mob activity is so rare, documents can sell for a high price online, he said.
People who donate or sell items to the museum are swayed by how it can preserve documents, clothing and other items, Schumacher said.
They also like having hundreds of thousands of visitors see their family heirloom or historic find, he said. A private collection, on the other hand, may be viewed by the owner's immediate circle.
The museum avoids glamorizing criminals by balancing their actions with the damage they caused and the stories of law enforcement officers who fought against them, he said.
The Mob Museum and other groups focused on local history have teamed up to preserve and display the reactions to the Oct. 1 shooting. Schumacher's museum will collect law enforcement materials once investigations are closed.
For historians, time is essential, Schumacher said. Not only does more information help tell the story of people and their actions, but those people become easier to study and discuss once outside the immediate shock of their crimes.
As the deadliest mass shooting in modern U.S. history, the Oct. 1 shooting may not be understood fully for years, even a decade, he said.
"More time yields more objectivity," he said. "It's going to take a while for the context to make sense."
Not for everyone
As for Craig, the shooting survivor approached by a collector at the South Point, she held onto the collector's business card for about two months.
After the National Finals Rodeo in Las Vegas, she finally tossed the card.
"Couldn't call him," she said. "It was just weird."
Craig isn't the only survivor approached by a potential collector.
Fellow Route 91 Harvest vendor Bart "Biskit" Godinez, owner of Sacramento-based Down N Dirty Hat Co., said a customer had an unusual request when buying a $38 hat meant to help raise money for survivors.
The customer asked for a hat trampled on during the shooting. Godinez, suspecting the customer was a collector, included a crushed hat as thanks for helping with the fundraiser.
"He said he knew somebody who was there," Godinez said. "I figured it was all right, since he's supporting the cause."
Contact Wade Tyler Millward at wmillward@reviewjournal.com or 702-383-4602. Follow @wademillward on Twitter.