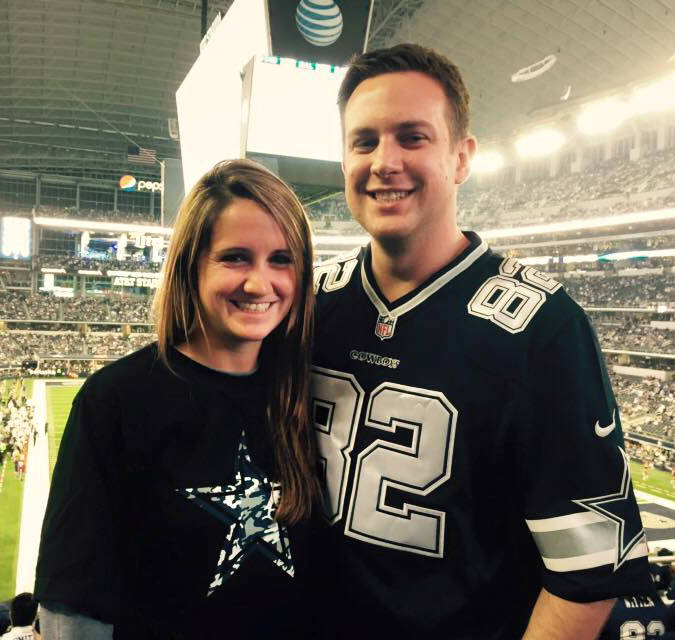 WASHINGTON — A Las Vegas shooting victim's recovery continues with marked improvement, according to a family update that reports the "roller coaster ride is not twisting or turning upside down this week!"
Tina Frost, 27, was one of 546 people wounded when a sniper opened fire Oct. 1 from his Mandalay Bay hotel room and shot into a crowd attending the of Route 91 Harvest festival concert below.
Frost lost her right eye and suffered a head wound in the attack that killed 58 people.
She is recovering at Johns Hopkins Hospital in Baltimore.
"Tina continues to power forward with her therapies and has now baked cookies, kicked and thrown a 5-inch rubber ball, walked the halls without assistance, spoken more and more words and can eat her very modified diet on her own," the family wrote on a GoFundMe website.
The family update noted Frost has "painted an eyepatch" to wear.
The GoFundMe website reports nearly $592,000 raised for Frost's medical care.
"Thank you for the overwhelming support and especially the prayers that have been lifted for Tina," a statement on the site says.
Frost, a high school soccer standout in Maryland, was living and working as an accountant in California when she traveled to Las Vegas for the country music festival in October.
She was attending the country music festival when the lone gunman in a 32nd-floor hotel room at Mandalay Bay opened fire on the crowd of 22,000 people.
The gunman, Stephen Paddock, 64, of Mesquite was found dead in the room when police gained entrance. He had 23 semi-automatic weapons and rifles, 12 equipped with "bump stocks" that accelerate the rate of fire to mimic a fully automatic weapon.
An investigation into the shooting is being led by the Metropolitan Police Department with assistance from federal, state and local law enforcement agencies.
Police are still trying to determine a motive for the mass shooting, considered the deadliest in modern U.S. history.
Law enforcement officers used search warrants to gain access to Nevada homes owned by Paddock where they recovered more weapons that were legally purchased by the heavy gambler who wagered in casinos across the state.
The shooting set off chaos on the Las Vegas Strip, as people rushed to get out of harm's way and police scrambled to locate the shooter.
After Frost was struck by gunfire, she was rushed to Sunrise Hospital and Medical Center in Las Vegas where she underwent a three-hour surgery.
She was transferred from Sunrise Hospital and Medical Center to Johns Hopkins Hospital on Oct. 15. Neurosurgeon Dr. Keith Blum discharged Frost from the Las Vegas hospital after she made great strides in recovery.
Blum approved Frost's return to Maryland after she emerged from a medically induced coma and surprised hospital staff by taking her first steps since the deadly shooting.
She underwent a second surgery at Johns Hopkins Hospital, and is preparing for another surgery in the weeks ahead.
Contact Gary Martin at gmartin@reviewjournal.com or 202-662-7390. Follow @garymartindc on Twitter.