Man held in connection with Las Vegas homeless shooting deaths
Updated February 20, 2018 - 9:08 pm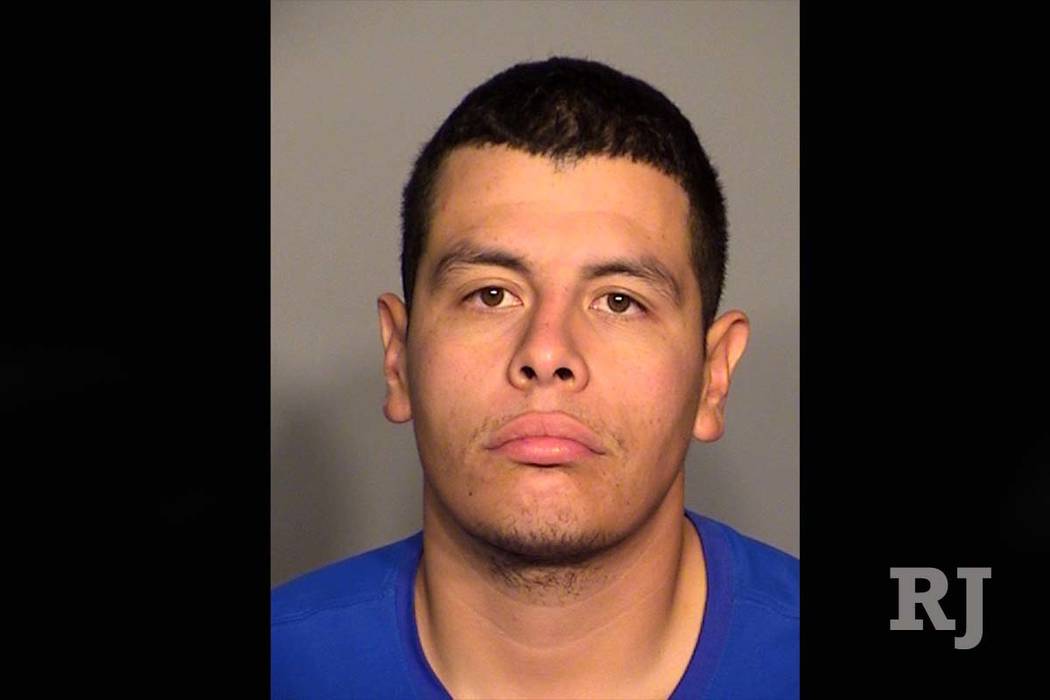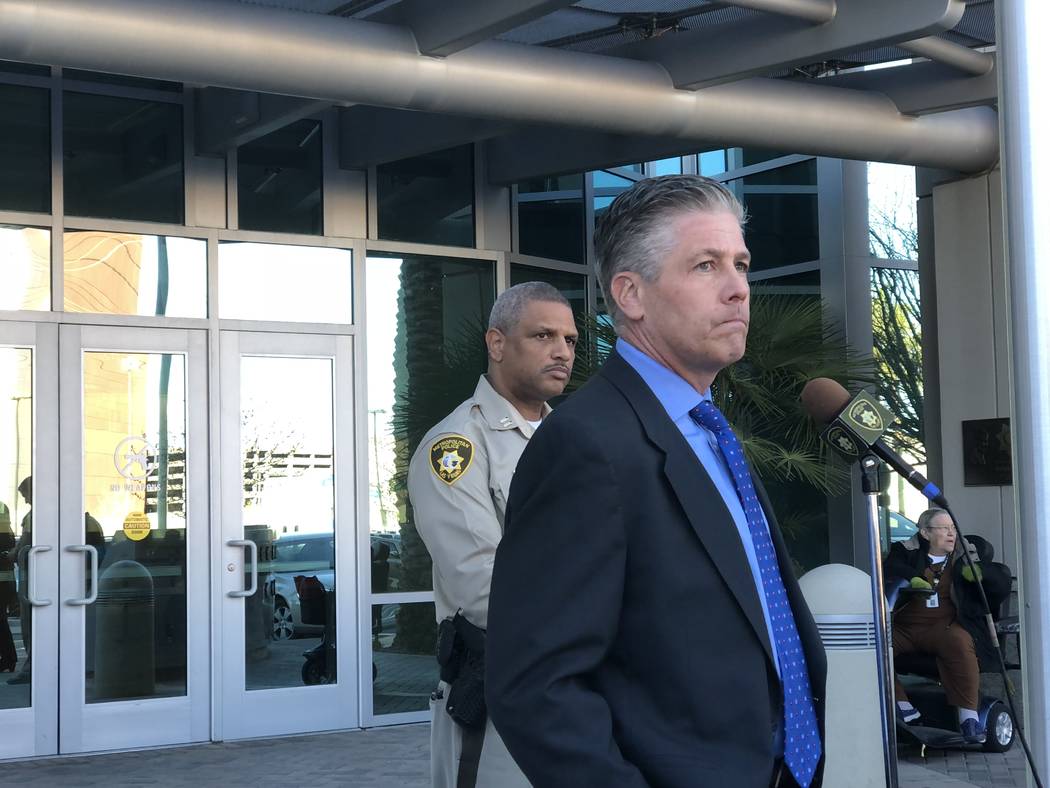 A Las Vegas man suspected of fatally shooting two homeless men and injuring two other people was taken into custody late last week, law enforcement officials said.
Joshua Emmanuel Castellon, 26, faces two counts each of murder and attempted murder in addition to a federal gun charge related to the shooting spree that set Las Vegas police and some of the area's homeless community on edge since late January.
"(The) good news is we have a suspect in custody, and we're relieved that a dangerous person is off the streets," Metropolitan Police Department homicide Capt. Robert Plummer told reporters Tuesday afternoon.
A Las Vegas police officer questioned Castellon early Feb. 8 after the officer saw the man sleeping outside an apartment complex near Washington Avenue and Rainbow Boulevard, according to a federal criminal complaint.
By Feb. 14, police had centered their investigation on Castellon, Metro homicide Lt. Dan McGrath said. "Once we focused on this individual, and we get these multiple pieces of information, then everything started coming together," he said.
Castellon was stopped and taken into custody Friday on a federal gun charge related to the case, McGrath said. The federal complaint says Castellon identified himself as a driver for the Lyft ride-sharing service.
A Las Vegas Review-Journal request for comment from the ride-sharing service was not immediately returned Tuesday.
Castellon's estranged wife told police she confronted her husband about being the shooter after she saw media coverage of the killings, but he denied any involvement, according to the complaint. She declined comment when reached by phone Tuesday.
Police still do not have a motive for the shootings, McGrath said. Police have not connected Castellon to any other shootings.
Metro does not have the weapon believed used in the shootings, and is seeking the public's help to find it, he said. Castellon purchased the gun just days before the series of shootings began, police said.
Violent spree
Earlier this month, Las Vegas police said one man was responsible for shooting the four men at close range with a revolver, including two killed as they slept on the sidewalk.
The first shooting happened Jan. 29, when a man was shot in the arm just after midnight as he was working outside a convenience store in Logandale, about 60 miles northeast of Las Vegas, according to the criminal complaint. A police officer ran Castellon's plate in nearby Moapa about 20 minutes before the shooting, the complaint reads.
A few hours later in Las Vegas, 51-year old Brian Wayne Clegg was shot to death as he slept outside a swap meet near Rancho Drive and Washington Avenue.
That same day, a homeless man was shot in the face as he slept near Washington and Las Vegas Boulevard, but he survived. When the man woke up, he initially thought he had an abscessed tooth, according to the complaint.
"Once (the man) arrived at the hospital, however, x-rays revealed that there was a bullet lodged in his neck," the complaint reads.
Early Feb. 2, 64-year-old James Lewis was shot dead as he slept under his blankets near 14th Street and U.S. Highway 95.
All but one of the shooting victims were homeless.
Contact Blake Apgar at bapgar@reviewjournal.com or 702-387-5298. Follow @blakeapgar on Twitter.
Review-Journal staff writer Briana Erickson contributed to this story.