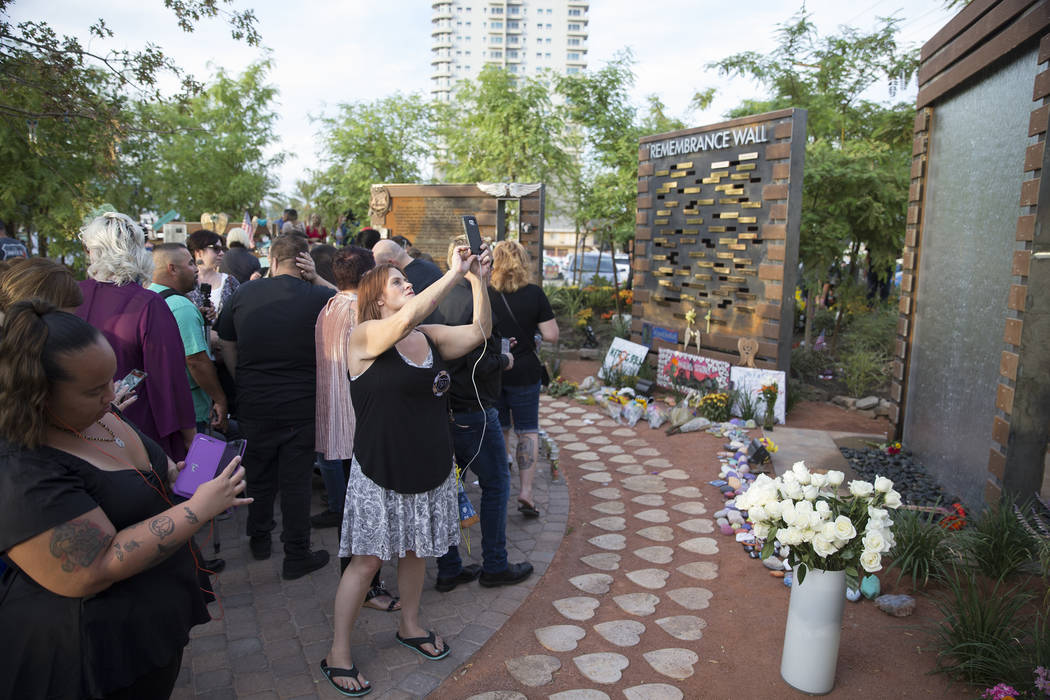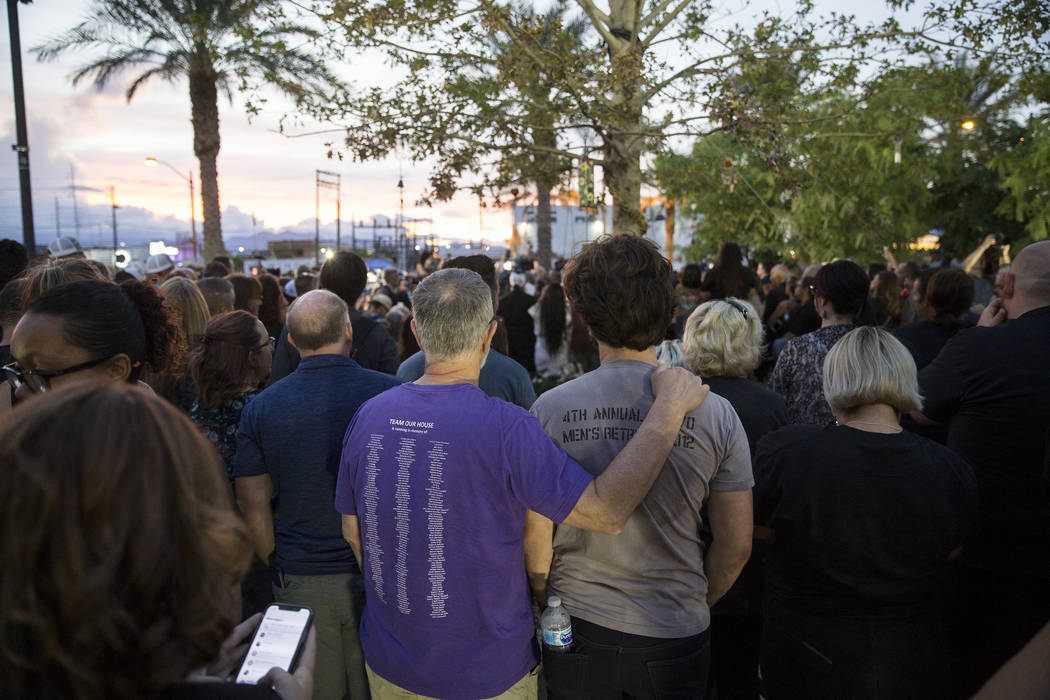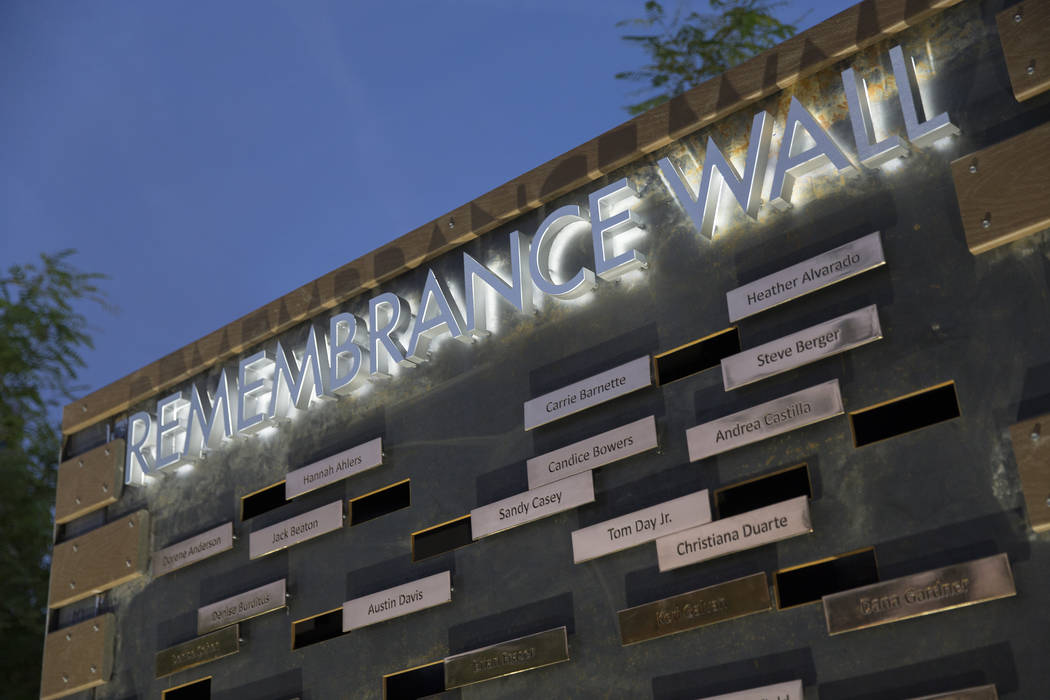 The sunset was so beautiful that Las Vegas Mayor Carolyn Goodman asked everyone to stop and look.
Vibrant and orange, it matched the color of the ribbons that came to honor those who experienced the horrors of the Route 91 Harvest festival attack last year.
And high above the Las Vegas Community Healing Garden on Monday evening, it comforted the hundreds who gathered for the dedication of a new "Remembrance Wall," which honors the 58 people killed that night.
"It's a bigger power," Las Vegas Mayor Carolyn Goodman said of the sky as onlookers pulled out their phones and snapped photos. "Have you seen anything like this, ever?"
In the wake of the mass shooting, a group of volunteers designed and built the garden that so many people squeezed into Monday to pay their respects.
The original Remembrance Wall was made of wooden pallets but stood no chance against the Mojave sun. The newest version, complete with backlit text and memorial plaques, is meant to last "generations," the mayor has said.
"Once again, a senseless act of violence shattered a community's heart," an inscription on one of the new wall's five panels reads. "This time, we as a community pushed back with a very deliberate act of compassion."
Officials including Gov. Brian Sandoval and former U.S. Rep. Gabrielle Giffords were at the brief dedication ceremony, which included remarks from Las Vegas City Attorney Brad Jerbic.
"I am fortunate to be able to come to this garden anytime I want — it's only a couple blocks away," Jerbic said. "And I have asked myself many times, what would they do? What would those 58 souls do if they were here and we were not?"
"They would honor you, knowing they could never be you," Jerbic continued. "They would miss you, and never forget you. They would be crushed, but not destroyed. They would grieve, but never quit."
At the end of the ceremony, each official added a single rose to an arrangement of fresh flowers near the "tree of life." Members of the crowd then did the same.
Farther back from the swarm of people trying to pay their respects stood Kylleen Coogan, 44, taking a moment to breathe.
Coogan, of California, survived the attack with a friend. Monday marked her first time back in Las Vegas since mid-October 2017, when she surrendered cellphone photos and videos of the shooting to the FBI.
That night, a woman died in her arms, she said. Her name was Sandy Casey. Coogan is still friends with Casey's fiance, who was there that night, too.
"I came back to heal, or whatever," Coogan said at the scene Monday, trailing off. "It's super overwhelming. I wasn't expecting to feel as many emotions as I have."
At 10:05 p.m. Monday, the same time that the attack began last year, Goodman and a city spokesman read the names of the 58 people killed, including Casey.
Contact Rachel Crosby at rcrosby@reviewjournal.com or 702-387-5290. Follow @rachelacrosby on Twitter. #1October anniversary