10 best things to do in Las Vegas this weekend — Nov. 3-5
November 3, 2017 - 4:40 pm
Updated November 3, 2017 - 6:14 pm
It finally feels like autumn in Las Vegas.
Celebrate the arrival of November downtown at the monthly First Friday festival.
You can also celebrate National Sandwich Day on Friday with deals at Las Vegas sandwich shops.
If you miss the horror of Halloween, visit the Monster Museum in Boulder City.
And don't forget to wind the clock back on Sunday night as Daylight Savings Time ends.
Here are your top picks for what to see, eat and do in Las Vegas this weekend.
Grab a bite
At Topgolf at MGM Grand, the Jumbo Pretzel Board is adorned with Genoa salami, jalapeno sausage, prosciutto, pepper jack and cheddar cheeses, apples, grapes, blackberries and candied pecans. It's served with Pabst Blue Ribbon cheese sauce and, just for old times' sake, mustard sauce, and it's $25.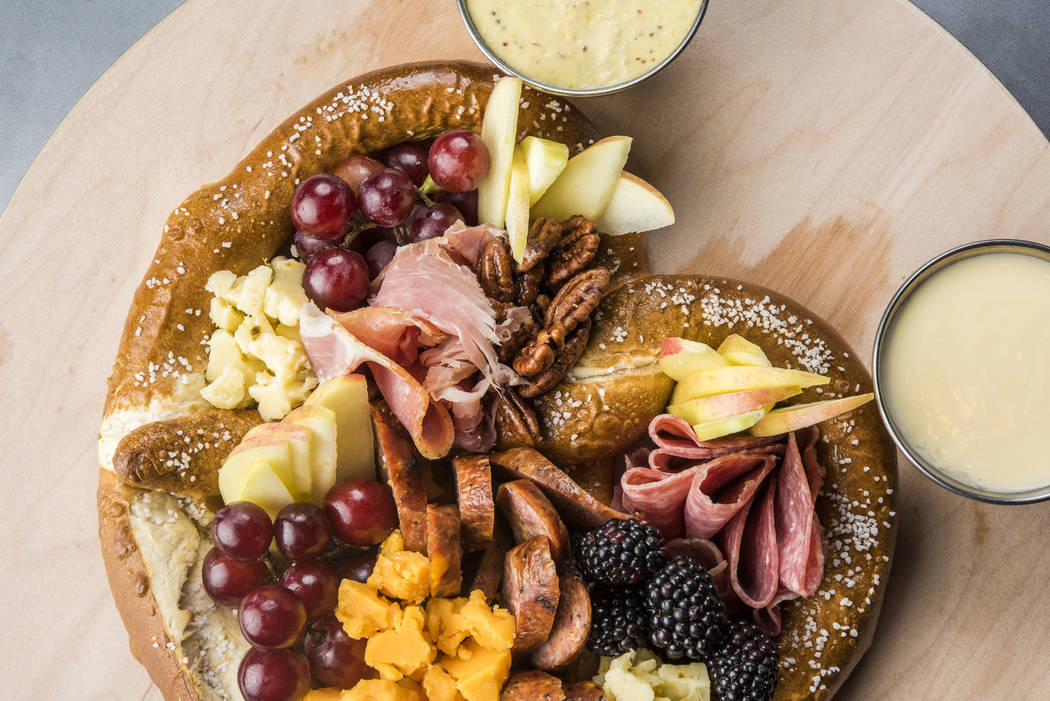 Topgolf
Get a drink
The crew at Corduroy pays homage to the TV show "Cheers" with the Screaming Viking, a surprisingly sweet and citrusy Hendrick's gin-based drink. Learn how to make it here.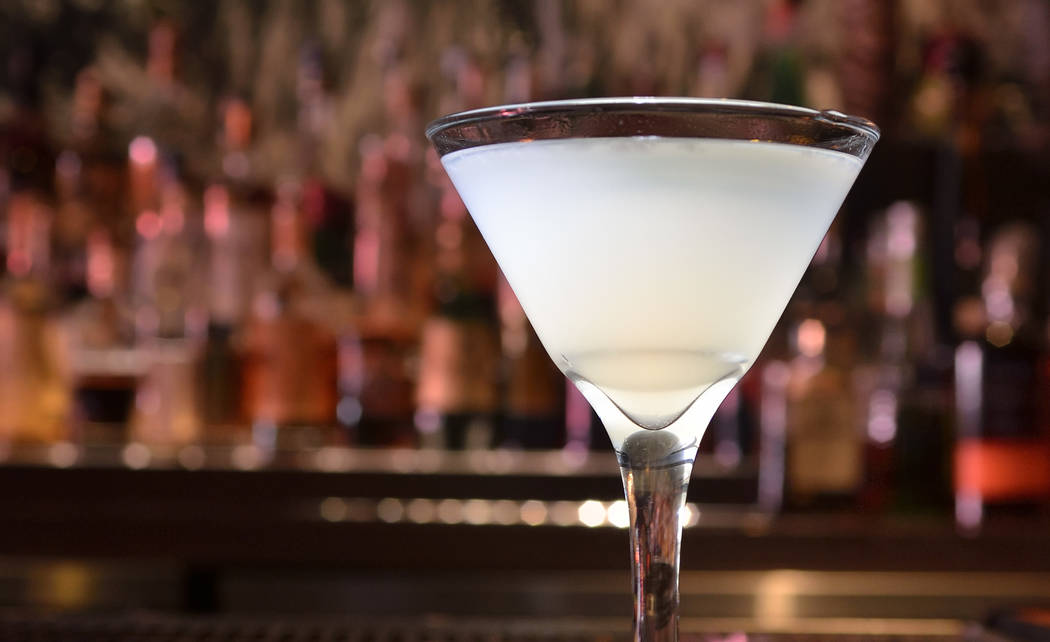 The Screaming Viking is shown at Corduroy at 515 Fremont St. on Tuesday, Oct. 31, 2017. Bill Hughes/Las Vegas Review-Journal
Rock out
Jewel is joining the lineup for the 1 October "Vegas Cares" tribute show. She plans to perform "Mercy," from her 2015 album "Picking Up the Pieces," a song that is serving as inspiration for the purpose of the event. According to the Venetian, Britney Spears, Criss Angel, Kendra Wilkinson and casts of Las Vegas shows will also perform. See the show at 1 p.m. at the Venetian Theatre on Sunday. See more about the event here.
Jewel performs her song "Hands" at a charity concert event presented by Sands Cares at the Palazzo on Friday, May 19, 2017. Patrick Connolly Las Vegas Review-Journal
See a show
Branden Jacobs-Jenkins' award-winning play, "An Octoroon" definitely "fits in with the theme" of Majestic Repertory Theatre's "Revolutionary Season, " says the theatre's Troy Heard. Watching the performers apply their racially identifying makeup during the in-your-face opening scenes "makes the audience implicit in the action," Heard explains, showing "the process to code-switch and transform." See the show 8 p.m. Thursdays-Saturdays, 5 p.m. Sundays, through Nov. 18. Read more about "An Octoroon" here.
Actors take part in a dress rehearsal for "An Octoroon" at the Majestic Repertory Theatre. Richard Brian Las Vegas Review-Journal
Catch a movie
Working from a script by Marvel TV veterans Craig Kyle, Christopher L. Yost and Eric Pearson, director Taika Waititi has crafted a movie so gobsmackingly fun, at times it makes "Guardians of the Galaxy" feel like "Batman v Superman: Dawn of Justice."
It's the best MCU work yet from Hemsworth and Ruffalo, but the real MVP is Waititi, who also turns up as Korg, a lovable, oddly polite gladiator made of rocks. Read the full review here.
Mob Museum
The Mob Museum will host "The Pierre Hotel Affair: The Inside Story of the Biggest Unsolved Jewel Heist in American History" at 1 p.m. Saturday.
Author Daniel Simone will tell the story of eight tuxedo-clad men who arrived at New York's Pierre Hotel in a limousine early on Jan. 2, 1972, forced their way past the doorman and pulled off a record-breaking jewelry theft. The event is free for museum members, or with the price of admission.
Visitors make their way through the Mob Museum. Bridget Bennett Las Vegas Review-Journal
Downtown
The hosts of the Latinos Who Lunch podcast, FavyFav and Babelito, will host a special Spanglish tour of the Neon Museum's Boneyard at 4 p.m. Saturday.
The tour will celebrate the role of Latinos in shaping Las Vegas through labor, entertainment and community building. See more downtown events here.
Part of the North Gallery is shown at the Neon Museum. Bill Hughes Las Vegas Review-Journal
First Friday
It's a jungle out there. At least during November's First Friday celebration, themed "Welcome to the Jungle."
In November's featured artist spotlight: Las Vegas-based airbrush artist Cliff Morris, who's been creating photographic-style airbrush illustrations professionally since 1987.
In addition to emerging and established artists and artisans, there will be interactive painting for those who want to experience the creative process. See more about this month's First Friday here.
Monster Museum
Since he was a teenager, Tom Devlin has been ensconced in the world of movie makeup and special effects.
Decades later, Teddy resides at Tom Devlin's Monster Museum. A horror fan's dream and a scaredy-cat's nightmare, it opened in Boulder City in July. It's a (fake) blood-splattered shrine to both Devlin's lengthy career in film and the history and culture of fright flicks. Read more about the Monster Museum here.
One of the exhibits at Tom Devlin's Monster Museum. Bill Hughes Las Vegas Review-Journal
National Sandwich Day
Friday is National Sandwich Day. Celebrate with deals at seven Las Vegas sandwich shops. At Subway, buy a sub and a 30 oz. drink, and receive a free sandwich. Subway will also donate a meal to the hunger relief organization Feeding America.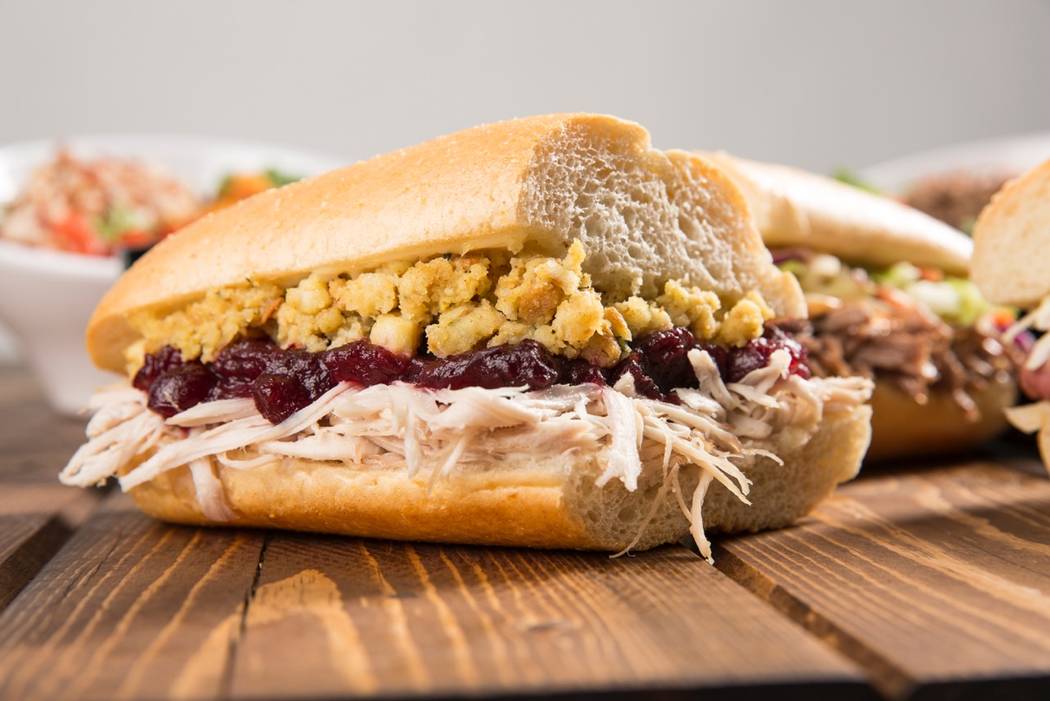 The Bobbie sandwich. Capriotti's