Celine Dion triumphant in emotional return to Caesars — PHOTOS
August 28, 2015 - 7:42 am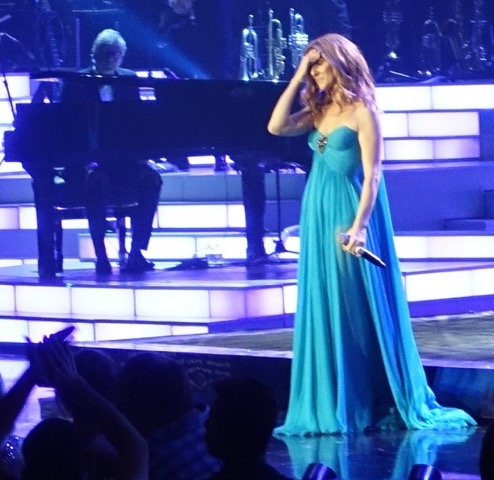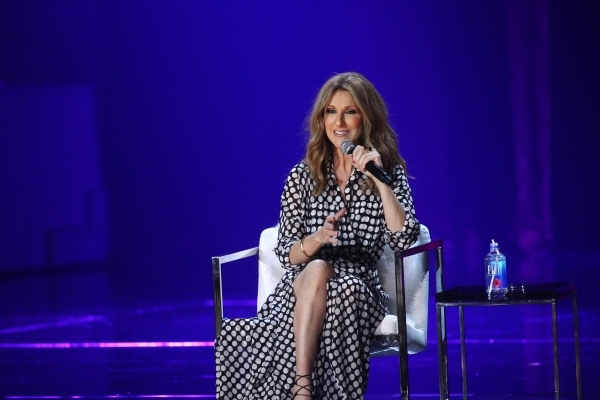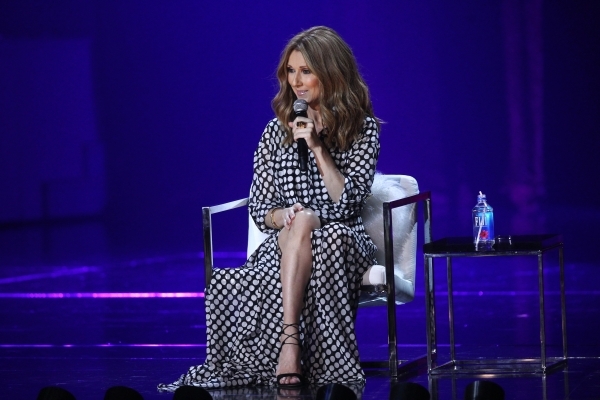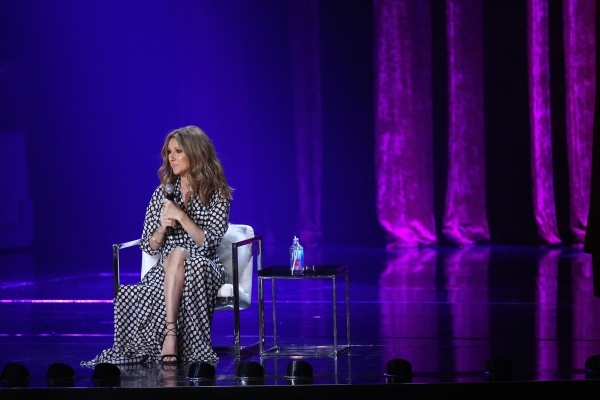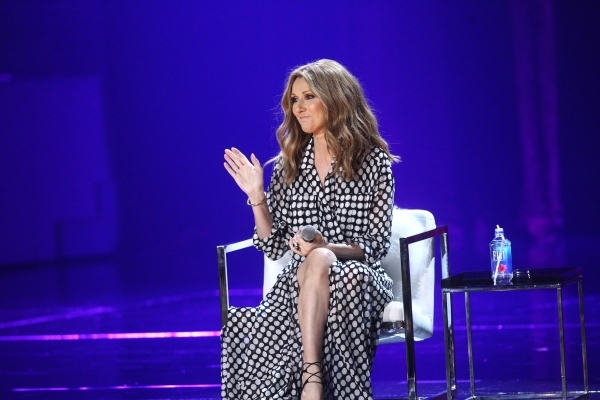 Throughout one of the most emotional nights of her career, Celine Dion triumphantly shook a clenched fist.
For good reason. She had bravely kept it together Thursday after replacing about 10 songs from her previous show at Caesars Palace with highly personal songs.
With her husband, Rene Angelil, fighting for his life, Dion removed songs such as "Goldfinger," "Spinning Wheel," "Overjoyed," "At Seventeen," "Rolling in the Deep" and "Smooth Criminal" and added songs certain to resonate with the audience of 4,200.
Early in her performance she sang Roberta Flack's "First Time Ever I Saw Your Face" while showing a montage of her family. Loud applause broke out each time Angelil appeared among the images.
Later, she performed Queen's "The Show Must Go On" and "Incredible," a duet with Barnev Valsaint. The lyrics include "we were incredible, simply incredible."
She did not introduce Angelil during the show as she had earlier, noting during a press conference inside the Colosseum that he was watching from a far-away section.
Also missing from her previous show: the French classic "Ne Me Quitte Pas" (If You Go Away), which left Dion (and many others) in tears every time.
She went with many of her love-centric biggest hits, "Where Does My Heart Beat Now," "Power of Love" and "All By Myself." For her encore, she sang "Somewhere Over the Rainbow."
There were few dry eyes in the building.
She appeared to be in tears after the highly supportive audience gave her numerous standing ovations early in the show. At the end, she appeared to be exhausted.
Before leaving the stage, she told the crowd, "Tonight was not a new day, tonight was not really a new show. Tonight was a new beginning."
Her 40-performance engagement takes her through Jan. 17.
She took the hiatus a year ago after reports that her husband was struggling with throat cancer. She canceled her shows and a tour of Asia to care for Angelil and three sons, Rene Charles, 14, and twin sons Eddie and Nelson, who turn 5 in October.
— Norm Clarke's column appears Sunday, Monday, Wednesday and Friday. He can be reached at 702-383-0244 or norm@reviewjournal.com. Find more online at www.normclarke.com. On Twitter: @Norm_Clarke