Golden Knights 'flattered,' but turn down Carrie Underwood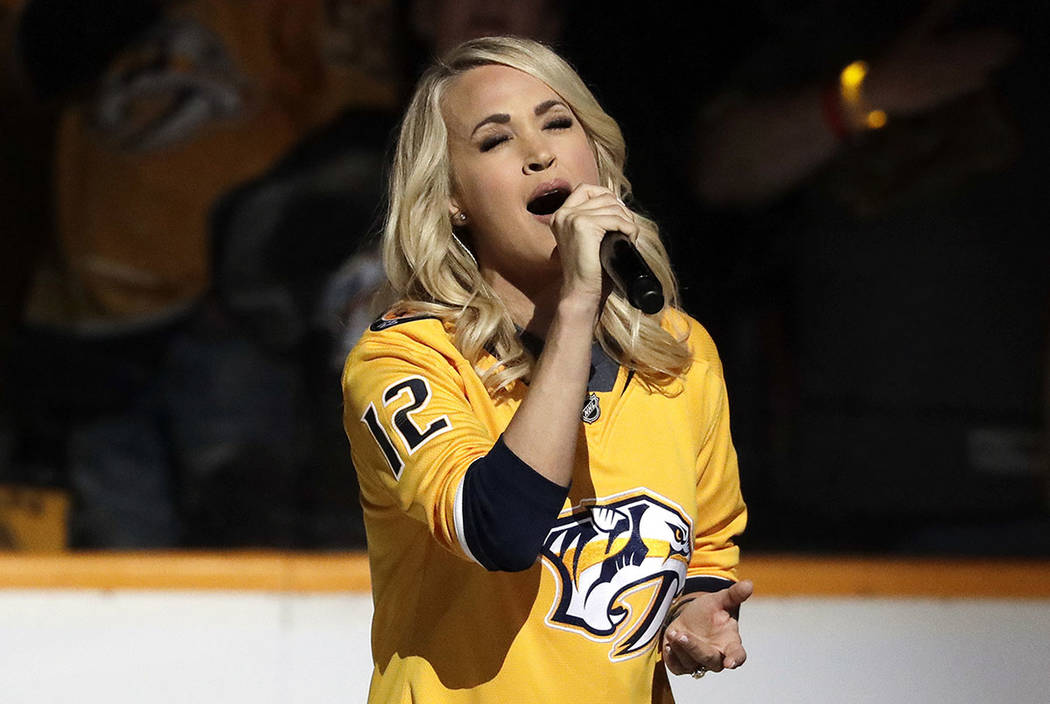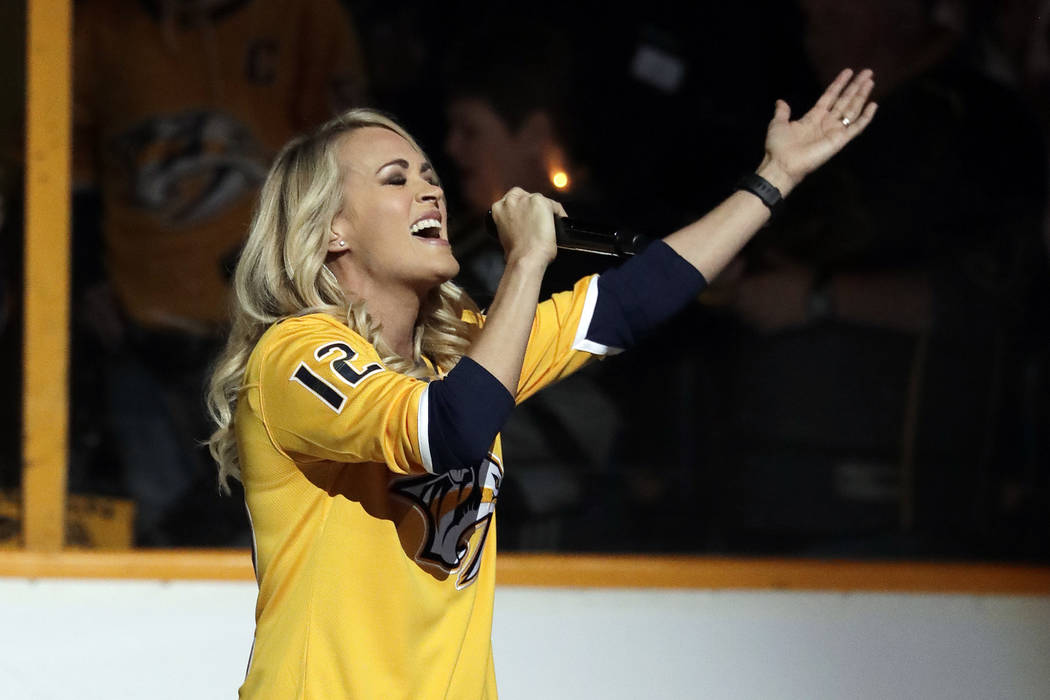 Courted by Carrie Underwood, the Vegas Golden Knight are gonna dance with who brought 'em.
The country superstar made an unexpected, and very public, offer Thursday night to sing the national anthem at T-Mobile Arena during the Western Conference Finals. Underwood posted to her Twitter page that she is a new Vegas Golden Knights fan, as her husband, Mike Fisher's, Nashville Predators have been eliminated in the conference semifinals by the Winnipeg Jets.
On Saturday, Fisher announced his retirement from the NHL.
Underwood adopted the Golden Knights as her new favorite team just after Winnipeg beat the Preds in Game 7. She tweeted her support of the Predators and love of her husband after that game, then followed with: "And I'll also say, until next season, I am officially a @GoldenKnights fan! I'll enjoy seeing them make a little history!!" Then, she offered, "And one last thing…if the @GoldenKnights need an anthem singer, I'm 2-0 in the playoffs…just saying…"
Golden Knights officials, who learned of Underwood's anthem overture the same time as her social-media followers, today issued a statement politely declining:
"We are very flattered by the offer but we do not plan on making any changes to our previously scheduled anthem singer lineup at this time. This lineup includes musicians who have previously performed at our home games as well as additional entertainers with residencies or ties to Las Vegas that we have been in touch with throughout the year."
Underwood's offer on Thursday didn't exactly go over well with Canadian fans, who revealed their dismay on social media.
Underwood's history in Las Vegas
Underwood, the champion of Season 4 of "American Idol" in 2005, was most recently onstage in Las Vegas during the Academy of Country Music awards show April 15 at T-Mobile.
She sang a stirring version of "Cry Pretty" in her return to live performance for the first time since November, when she was injured in a fall down a staircase outside of her home in Nashville.
Underwood suffered facial injuries requiring between 40 and 50 stitches. She was to return to tonight's "American Idol" telecast as a mentor.
A frequent Strip headliner, Underwood's most recent full concert in Las Vegas was in November 2017, also at T-Mobile.
Anthem at Knights games
The anthem performance at T-Mobile has turned into a choice slot for entertainers. The team auditioned 180 individuals or acts before the season started, and interest in the spot has only intensified during the Golden Knights' stunning playoff run. Resonantly voiced singer Carnell Johnson, The Venetian gondolier known as "Golden Pipes, has been the team's chosen anthem singer during the playoffs.
Other well-known Vegas singers to take the task include The Mirage headliner Terry Fator, ex-"Jersey Boys" cast member Travis Cloer, "Fantasy" at Luxor vocalist Lorena Peril, and Daniel Emmet of "The Cocktail Cabaret" at Cleopatra's Barge at Caesars Palace.
Also, Las Vegas Philharmonic first-chair violinist and concert master, De Ann Letourneau; members of the female ensemble Lady Luck, and keyboard legend Paul Shaffer (during his residency at Cleopatra's Barge) have played the anthem for the home crowd.
Contact John Katsilometes at jkatsilometes@reviewjournal.com. Follow @johnnykats on Twitter, @JohnnyKats1 on Instagram.